Day 1. Xi'an to Chengdu
Place&Transport: Xi'an
Today's Activities: Chengdu Panda Breeding and Research Centre, Kuanzhai Alley, Green Ram Taoism Temple
Accommondation: Four starts hotel in chengdu (can be sustomized)
Meal: N/A
Upon on your arrival in Chengdu, our guide will pick you up at the exit of the airport with a welcome signage "Chengdu Private Tour". And your Chengdu tour includes the following attractions and activities:(We provide private airport transfer service from Xian hotel to Xian airport, feel free to let us know if you have any requirements, this tour can be customized fits to your needs.)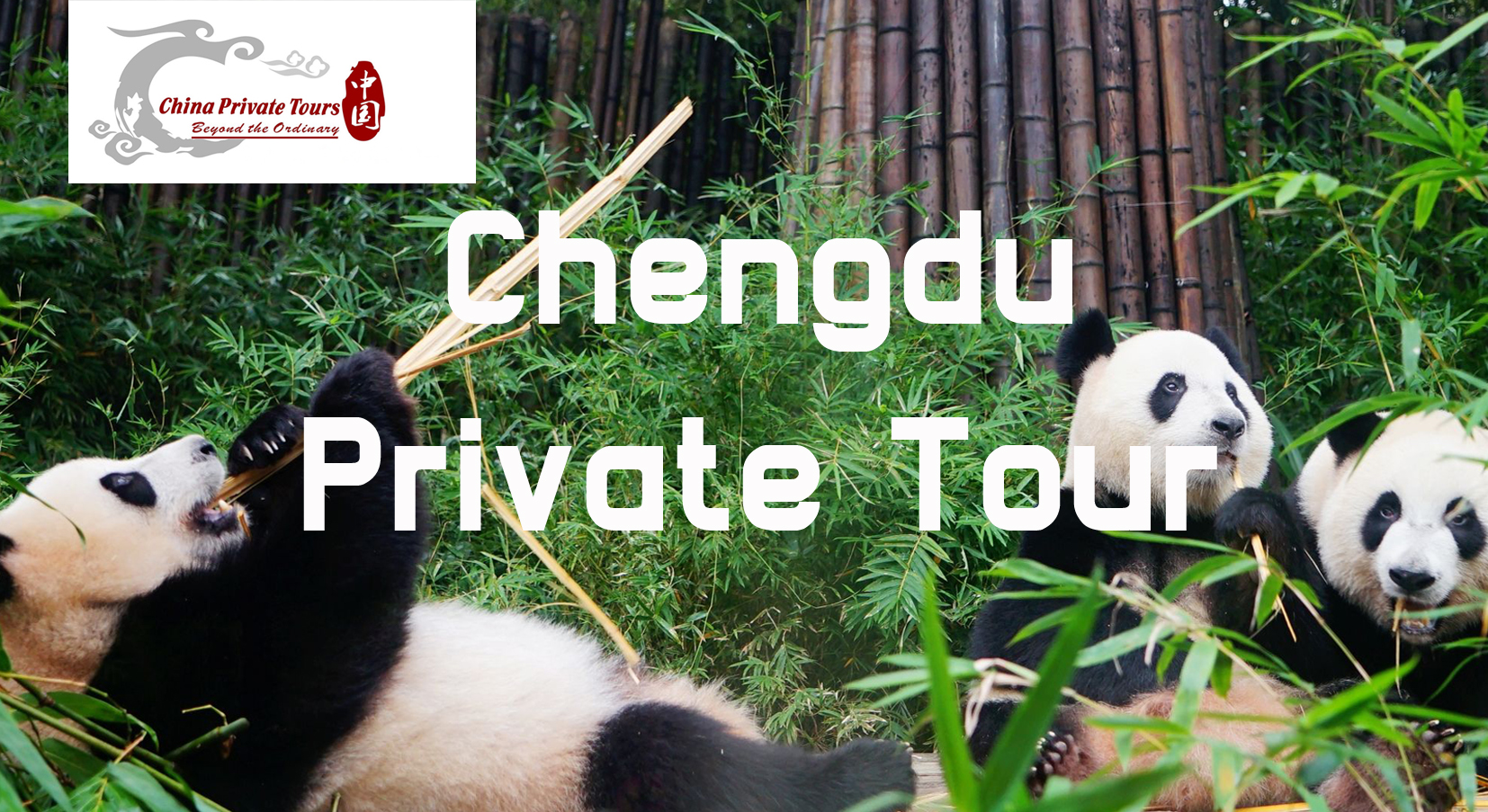 Our Chengdu Pick Up Sign "Chengdu Private Tour"
Firstly, drive you to Chengdu Panda Breeding and Research Centre. Panda Breeding and Research Center one of the most popular destinations for foreign travelers, is famous for its endeavoring work in protection of endangered species such as giant pandas, small pandas and black-necked cranes. And it's a must-go place when you go to Chengdu. The Panda base not only takes care of breeding pandas, but also focuses on providing interactive activities that teach people about pandas and their protection. Besides cute giant pandas, there are also red pandas, black swans, and peacocks in the base. Among panda fans, the Panda Breeding and Research Center is surrounded by verdant hills, green forests and clear lakes with many kinds of bird flying and singing, it's viewed as a holy land. It is a great joy to escape the hustle and bustle of city life and spend some time in the company of calm and casual pandas.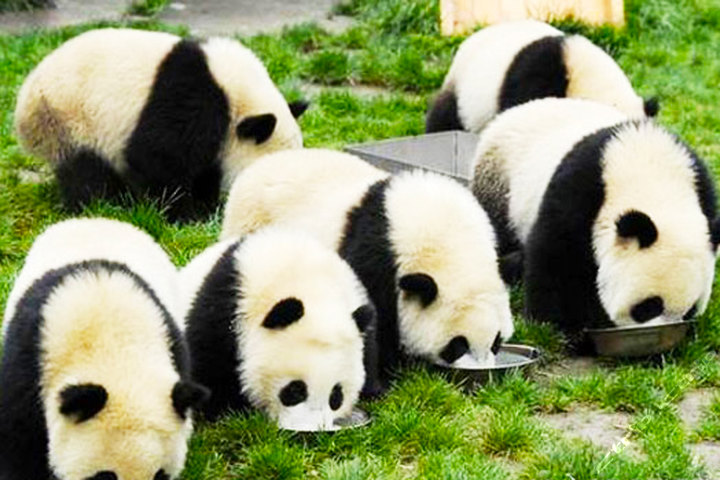 Lunch will be arranged at a local Chinese restaurant which serves authentic Chengdu dishes, our guide will give you good recommendations on spot.
In the afternoon, continue your tour to Kuanzhai Alley. It's also named Big and Small Alleys in Chengdu, Kuanzhai Alley is one of the three preserved old blocks after Daci Monastery and Wenshu Monastery, a newly renovated Qing dynasty district, featuring three parallel alleys or hutongs. Kuanzhai Alley is a nice place for visitors stroll around, it houses with different characters like there is a traditional painting house, an old tea house. Kuanzhai Alley showcases the original local lifestyle. It has been one of the most popular tourist sites in Chengdu.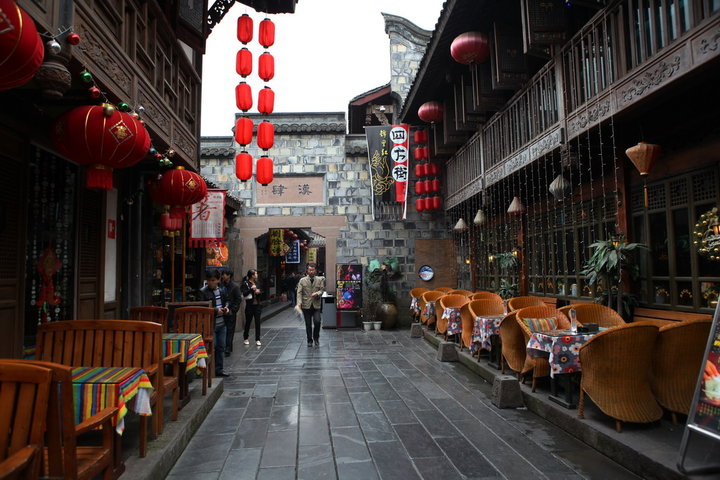 The final stop is Green Ram Taoism Temple. Qing Yang Gong is located in Chengdu City, SiChuan Province, on West Section 2 of the First Ring Road along the Jinjiang River. According to legend, Qing Yang Gong is the birthplace of the founder of Taoism, Lao Tsu, and is where he made the first sermon on Taoism. Qing Yang Gong is more than a home to some bronze statues. In fact, it's the oldest temple in Chengdu, surviving numerous calamities throughout its history.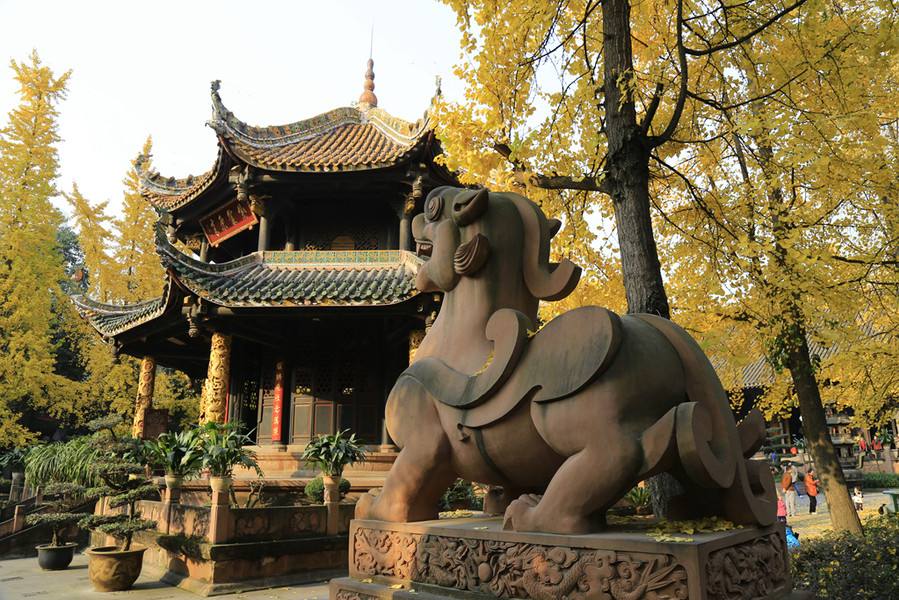 After last, drive you back to your hotel.
Day 2. Chengdu Day Tour
Place&Transport: Chengdu
Today's Activities: Jinsha Site Museum,Wenshu Temple City's Renmin Park Jinli Old Street, Dufu Thatched Cottage
Accommondation: N/A
Meal: B, L
Todays first destination is the famous Jinsha Site Museum, Jinsha is an archaeological site in Chengdu, capital of China's Sichuan Province. The site is located in Qingyang District, along the Modi River. It is named for a nearby street, itself named after the Jinsha River. The Jinsha site was accidentally discovered in February 2001 during real estate construction. Located about 50 km away from Sanxingdui, the site flourished around 1000 BC and shares similarities in burial objects with the Sanxingdui site. Ivory, jade artifacts, bronze objects, gold objects and carved stone objects were found at the site.
Unlike the site at Sanxingdui, Jinsha did not have a city wall. Jinsha culture (1200–650 BC) was a final phase of Sanxingdui culture and represents a relocation of the political center in the ancient Shu Kingdom. The city was built on the banks of the Modi River.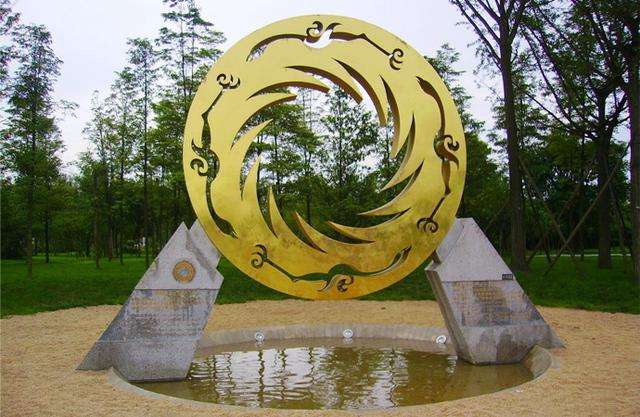 drive you to the next destination-Wenshu Temple. The large Buddhist Wen Shu Monastery in the north of town has become a major tourist attraction in Chengdu and the surrounding neighborhood has undergone extensive renovations. The temple itself is clean and relatively quiet. There are small ponds and underused buildings in corners of the complex where you can sit and relax. Every now and then a preoccupied monk scurries past, but the grounds are mostly filled with strolling visitors.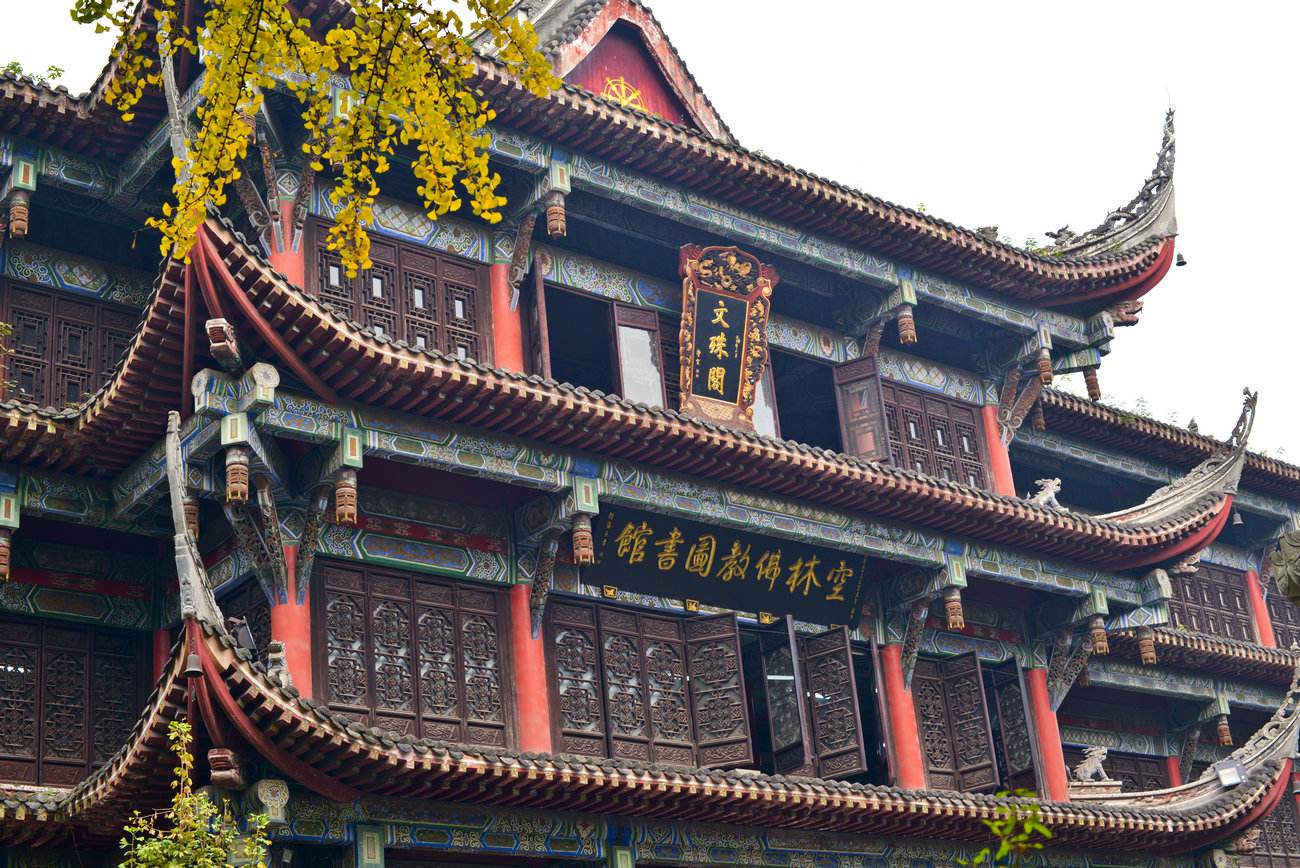 Then, your private tour guide will lead to the local restaurant to have lunch.
After lunch, drive you to have a leisure time to visit the Renmin's park, Sit down, order a pot of Chinese tea, have a casual chat with your friends and watch locals indulging themselves in different kinds of folk entertainment - napping, playing mahjong, disco dancing, and giving neck massages!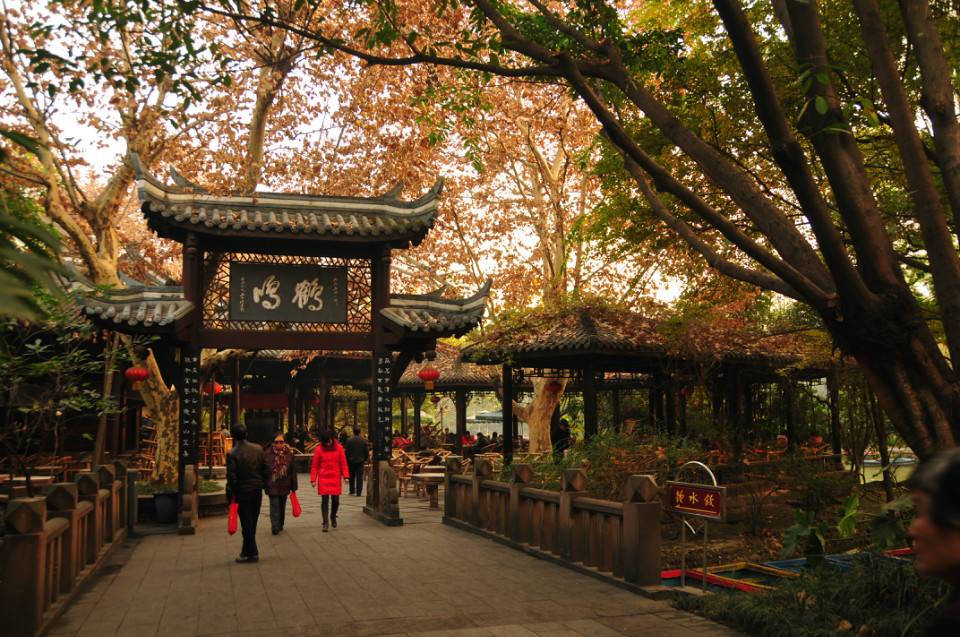 After that, drive you to the Jinli Old Street, When you enter into this street, every step is highlight no matter whether is daytime or night.Jinli Ancient Street is one of the oldest shopping streets, strolling down the narrow street, you will find yourself surrounded by the a world of stores selling Shu Embroidery, lacquer products, folk handicrafts, curios, calligraphies and paintings. On the street, you could witness the real Chengdu local life and authentic culture.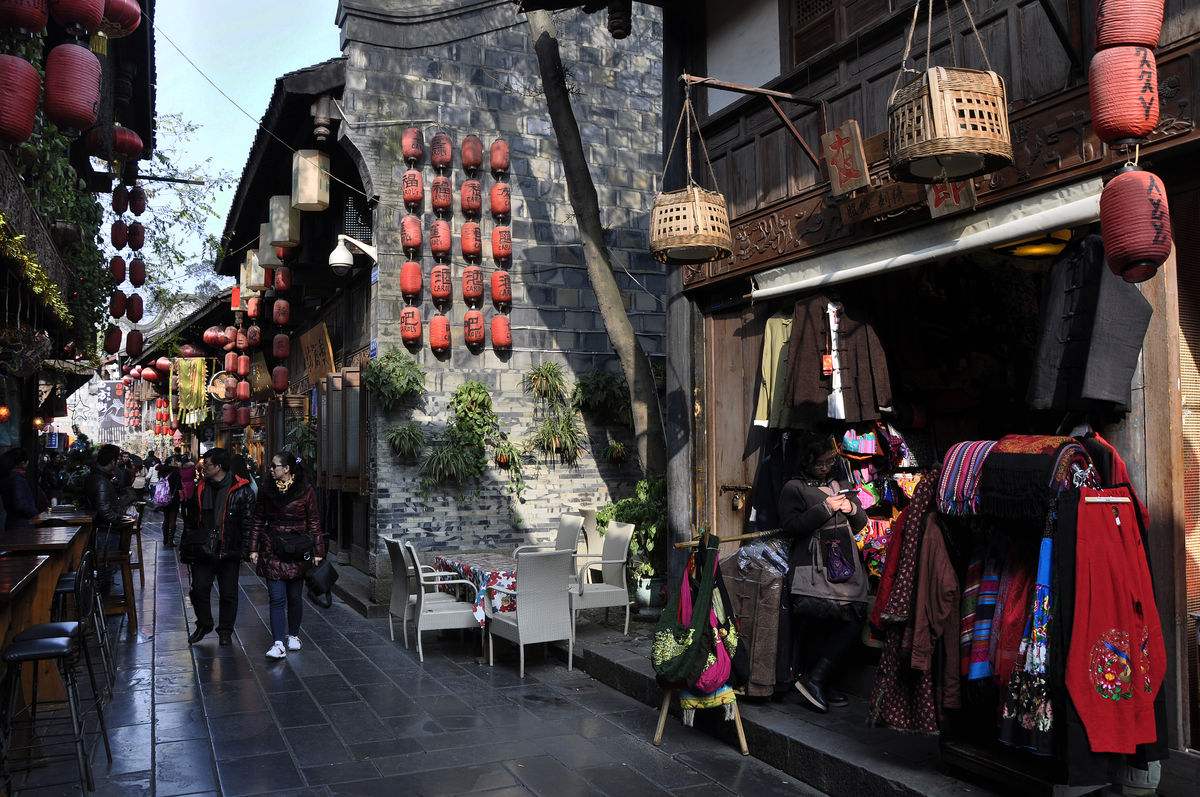 At last, drive you back to your hotel or take the night flight back Xi'an, todays service ends.
Price Per Person in US Dollars