Day 1
Place&Transport: Xi'an
Today's Activities: Shaanxi History Musuem, Big Wild Goose Pagoda, TangBo Art Museum, Paper Cutting Lesson
Accommondation: N/A
Meal: N/A
Pick up service can be arranged at your hotel in Xian downtown or Xian train station by our Xi'an local tour guide, you will find a welcome signage "Xian Private Tour". And your Xian tour start as below.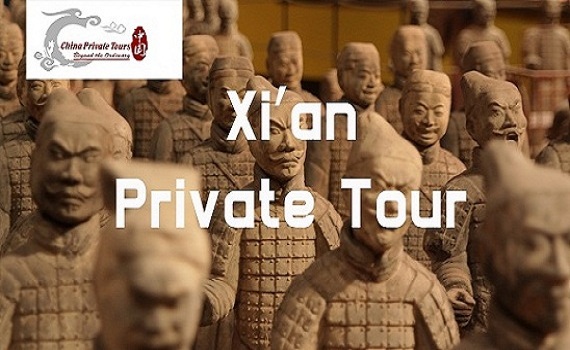 Our Xian Pick Up Sign "Xian Private Tour"
Your adventure begin with Shaanxi History Musuem. Shaanxi History Museum is located to the northwest of the Giant Wild Goose Pagoda, which is one of the four largest museum with modern facilities in China. The museum, built in traditional Tang architectural style, houses over 370,000 cultural relics, including murals, paintings, pottery, coins, as well as bronze, gold, silver, seal and stone objects, all of which can be dated back to over 1 million years ago to the late Qing dynasty. The modern museum was built between 1983 and 2001 and its appearance recalls the architectural style of the Tang Dynasty.
Shaanxi History Museum was regarded as "the pearl of ancient dynasties and house of Chinese treasures" where reflect over one thousand years of Chinese history, the splendid culture and people life in ancient times. The exhibition space is divided into an introductory hall, permanent exhibitions, special exhibitions, and temporary exhibitions, as well as one that has been named the National Painting Hall. It not only show the span of culture in ancient Shaanxi, but also show the highest level of cultural development of China's social economy.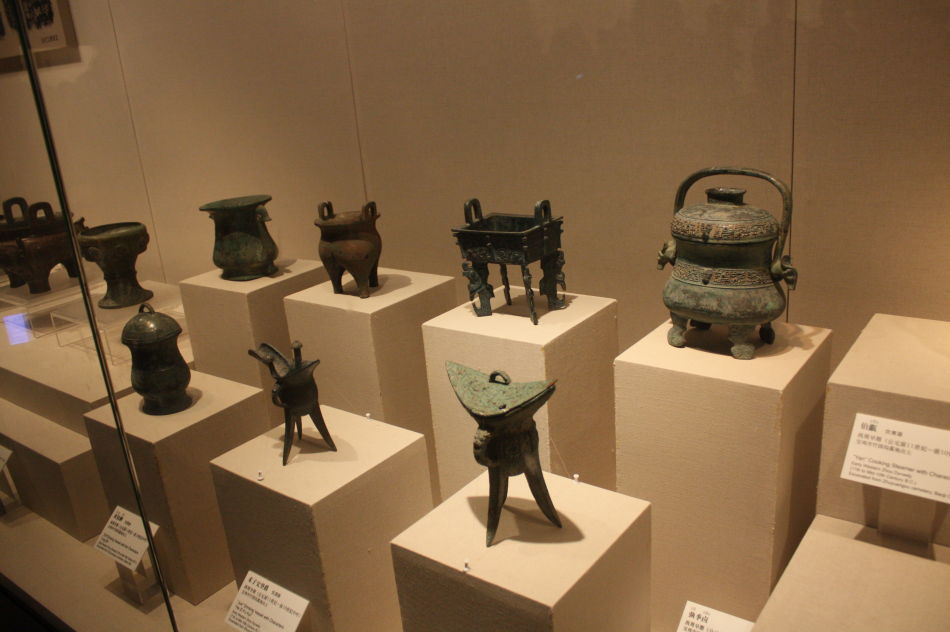 Next to Big Wild Goose Pagoda, or Giant Wild Goose Pagoda, is a Buddhist pagoda located in southern Xi'an, Shaanxi province, China and became the symbol of the old-line Xi'an. It was built in 652 during the Tang dynasty and originally had five stories. The structure was rebuilt in 704 during the reign of Empress Wu Zetian, and its exterior brick facade was renovated during the Ming dynasty. The Big Wild Goose Pagoda attracts numerous visitors for its fame in the Buddhist religion and its simple but appealing style of construction. It is rated as a National Key Cultural Relic Preserve. One of the pagoda's many functions was to hold sutras and figurines of the Buddha that were brought to China from India by the Buddhist translator and traveler Xuanzang.
Da Ci'en Temple is the home of Big Wild Goose Pagoda, it was built to commemorate the dead virtuous queen, for which the status and scale far exceeded all others. Today, with an area of 50,738 square meters (12.5 acres), one seventh of the original area, it still retains its grandeur. Before the temple, there stands a statue of hierarch Xuanzang, the meritorious hierarch. With guarding lions at both sides of the gate, the temple seems stately for lions were said to function as talismans. Entering the temple you will see two buildings - Bell Tower in the east and Drum Tower in the west. Along the central axis are arranged the Hall of Mahavira, Sermon Hall, Big Wild Goose Pagoda, and the Hall of Xuanzang Sanzang.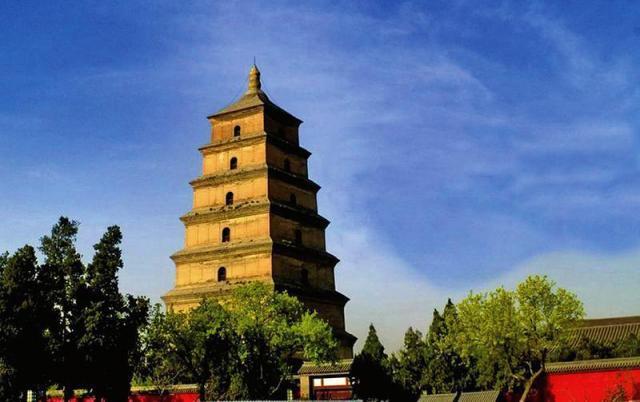 Lunch will be arranged at a local Chinese restaurant, our tour guide will give you best recommendations, plz feel free to let our tour guide know your requirement.
In the afternoon, drive you to TangBo Art Museum. TangBo Art Museum is a museum of Shaanxi folk arts and ancient Chinese art, it was founded in 2000, possesses a collection of Shaanxi folk arts and representative ancient paintings exhibited in historical sequence. The artwork exhibitions of contemporary artists (professors and students of Xi'an Academy of Fine Arts) are held periodically. The periodic calligraphy and painting lectures are held as well to the audiences who like traditional Chinese arts.
There are many collections in TangBo Art Museum possesses to show Shaanxi folk arts (including Huxian farmer painting, Huaxian shadow play, North Shaanxi papercuts, Fengxiang Shehuo ladle facial mask, Fengxiang clay sculpture and new year pictures) and representative ancient paintings exhibited in historical sequence. The periodic calligraphy and painting lectures are held for the audiences who like traditional Chinese arts. The present Tangbo Art Museum has two exhibition halls and one cultural exchange hall. It extends a warm welcome to the visitors from all over the world.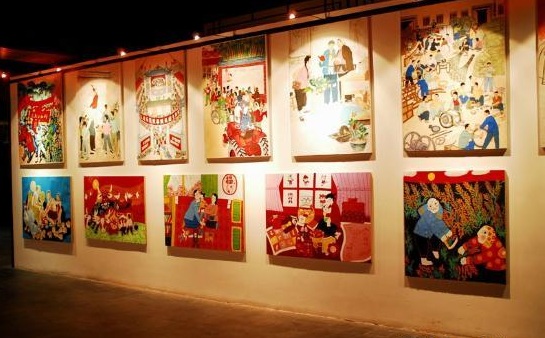 After visited the museum, learn how to make Paper Cutting with your professional teacher. Paper cutting is a very distinctive visual art of Chinese traditional handicraft and has been making its way along the route of the long history of paper. It art originated from the 6th century after the invention of paper in the Han Dynasty. After more than one thousand years' development, now it has become a very popular means of decoration among country folk, especially women.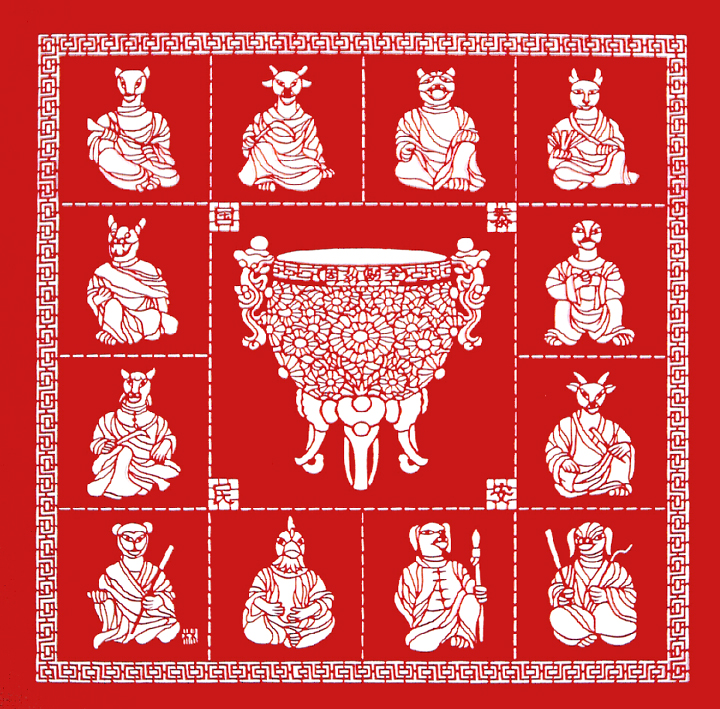 Drive you back to your hotel.
Day 2
Place&Transport: Xi'an
Today's Activities: Terracotta Warriors, Xi'an Ancient City Wall?, Muslim Quarter
Accommondation: N/A
Meal: N/A
After breakfast, our tour guide will meet you at your hotel lobby on time. And you will be transferred to Terracotta Warriors directly. It takes around 50 minutes for one way.
Terracotta Warriors It's said if you don't visit the Terra-cotta Army while in Xi'an, your visit to the ancient Chinese city doesn't count. Constructed more than 2,200 years ago, the army of warrior statues has since guarded the tomb of the emperor Qin Shi Huang, the first ruler to unify China, from 221-207 BC. The museum shows a surprisingly high level in sculpture which is listed as the most significant discovery of the 20th century. Up to now, there has discovered a total of 179 accompanying burial pits of different connotations and various shapes in Qinshihuang's Mausoleum area. Went through thousands of years, the soldiers are still there, witnessing the rapidly changing world in solemn silence.
Discovered by chance in 1974 by local farmers digging a well, the Terra-cotta Army is now known as "the eighth Wonders of the world". The figures include warriors, chariots and horses. Estimates from 2007 were that the three pits containing the Terracotta Army held more than 8,000 soldiers, 130 chariots with 520 horses and 150 cavalry horses, the majority of which remained buried in the pits nearby Qin Shi Huang's mausoleum. Other terracotta non-military figures were found in other pits, including officials, acrobats, strongmen and musicians.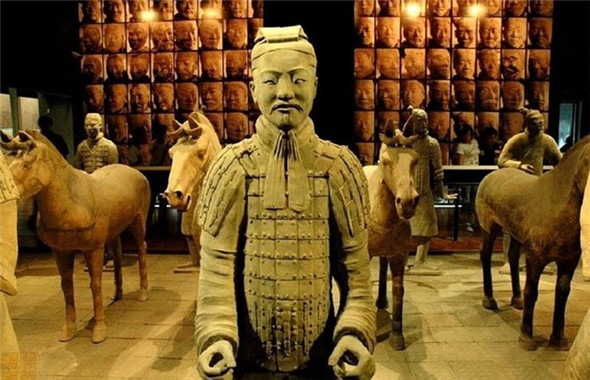 Lunch will be arranged at a local Chinese restaurant nearby Terra-cotta Warriors, then drive you back to Xian downtown.
Continue your tour to Xian Ancient City Wall. As one of the UNESCO's world Heritage Site, Xi'an Ancient City Wall was built in the 14th century, under the regime of Emperor Zhuyuanzhang in Ming dynasty, had the function of protecting the cities or towns as military defense systems in ancient China. The Ancient City Wall is one of the oldest, largest and best preserved Chinese city walls, exhibits the "complete features of the rampart architecture of feudal society".
The Ancient City Wall of Xi'an is a rigorous and integrated military defense system comprising city moat, drawbridge, various observation towers, battlements, turrets, parapets and crenels. Since constructed from Sui and Tang dynasties about 1400 years ago, the wall has experienced series of alteration and finalized the current layout, with the Changle Gate (East Gate), the Yongning Gate (South Gate), the Anding Gate (West Gate) and the Anyuan Gate (North Gate) being the four main city gates.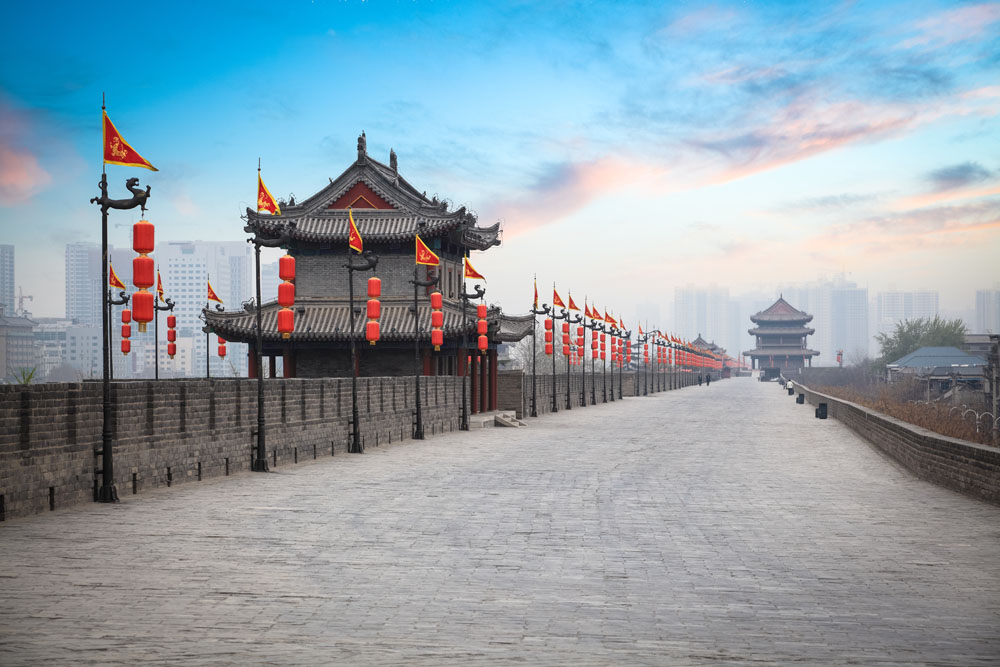 Your final stop is Muslim Quarter. Muslim Quarter is the most famous food street in Xian. It consists of Islamic food area, ethnic group shopping center, Great mosque and living area of Hui people. It is a place distinct for its delicious food and Islamic culture, with a history of more than 1000 years. The streets are paved by gray flagstone and the buildings are of Ming style. The food in the street is of north and west flavor, in which crude pancake in mutton soup, cold rice noodles, Chinese hamburger, Qishan noodles are famous Shaanxi food.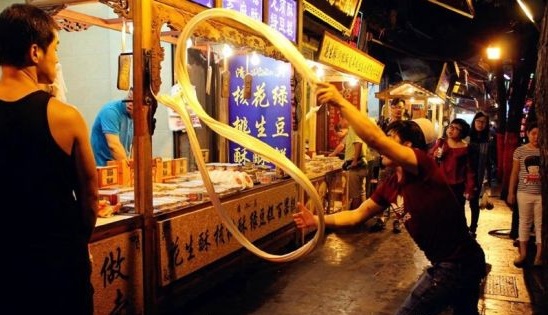 After finished the Muslim Quarter, you will be taken back to your hotel in Xi'an or Xi'an train station and your Xi'an tour ends.
Price Per Person in US Dollars