Day 1 Xian
Place&Transport: Xi'an
Today's Activities: Terracotta Warriors
Accommondation: N/A
Meal: N/A
In the morning, our guide will pick you up at your Xian hotel lobby or Xian train station, you will find a welcome signage "Xian Private Tour". And your tour in Xian start as below.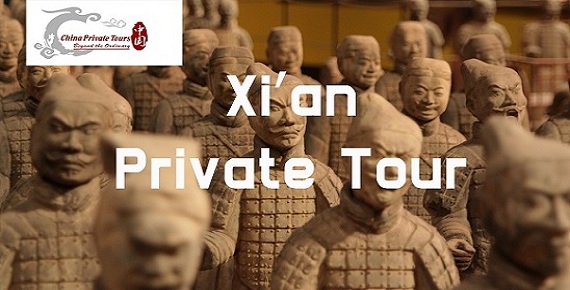 Our Xian Pick Up Sign "Xian Private Tour"
Today you will explore Xian tour with Terracotta Warriors and Horses Museum, it takes around 40 minutes for one way by driving. Terra-cotta Warriors and Horses is known as "the eighth Wonders of the world", the museum shows a surprisingly high level in sculpture which is listed as the most significant discovery of the 20th century. Up to now, there has discovered a total of 179 accompanying burial pits of different connotations and various shapes in Qinshihuang's Mausoleum area. The discovery of these pits has provided all important significance in the research of the burial system of the Qinshihuang's Mausoleum, the characteristics structures and characteristics of the burial pits. However. What makes people feel amazing is that of all the burial pits, none has been found survived from being burnt down.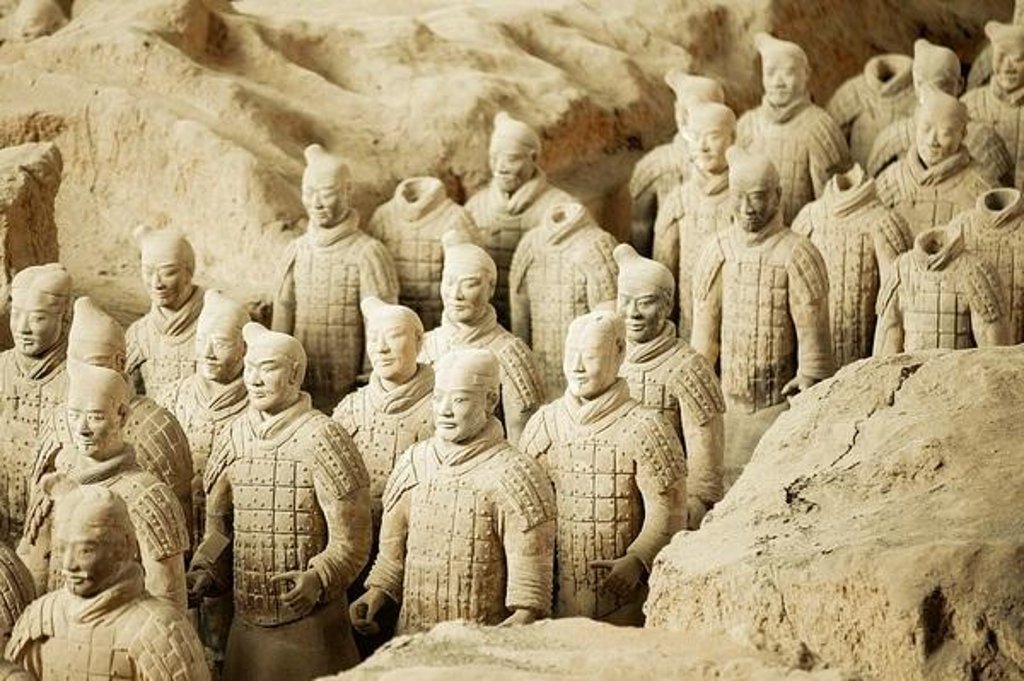 After the tour ends, drive you to your hotel.
Day 2. Xian--Chengdu by Flight
Place&Transport: Xian to Chengdu
Today's Activities: Big Wild Goose Pagoda, Xian Ancient City Wall, Muslim Qaurter
Accommondation: N/A
Meal: N/A
In the morning, our local Xian tour guide will pick you up at your hotel lobby.
Your first destination is Xian Ancient City Wall. As one of the UNESCO's world Heritage Site, Xi'an Ancient City Wall was built in the 14th century, under the regime of Emperor Zhuyuanzhang in Ming dynasty, had the function of protecting the cities or towns as military defense systems in ancient China. The Ancient City Wall is one of the oldest, largest and best preserved Chinese city walls, exhibits the "complete features of the rampart architecture of feudal society".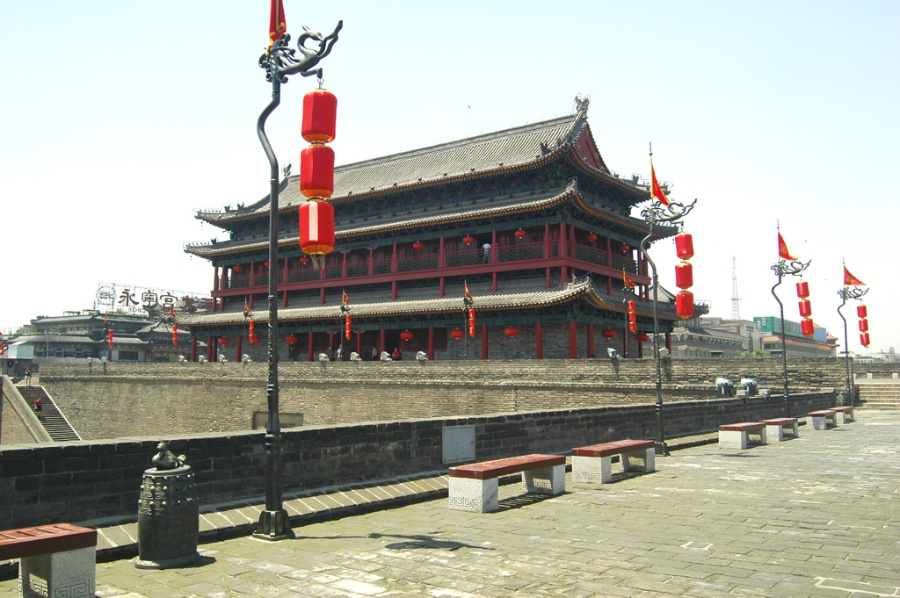 Next to is Big Wild Goose Pagoda, or Giant Wild Goose Pagoda, is a Buddhist pagoda located in southern Xi'an, Shaanxi province, China and became the symbol of the old-line Xi'an. It was built in 652 during the Tang dynasty and originally had five stories. The structure was rebuilt in 704 during the reign of Empress Wu Zetian, and its exterior brick facade was renovated during the Ming dynasty. The Big Wild Goose Pagoda attracts numerous visitors for its fame in the Buddhist religion and its simple but appealing style of construction. It is rated as a National Key Cultural Relic Preserve. One of the pagoda's many functions was to hold sutras and figurines of the Buddha that were brought to China from India by the Buddhist translator and traveler Xuanzang.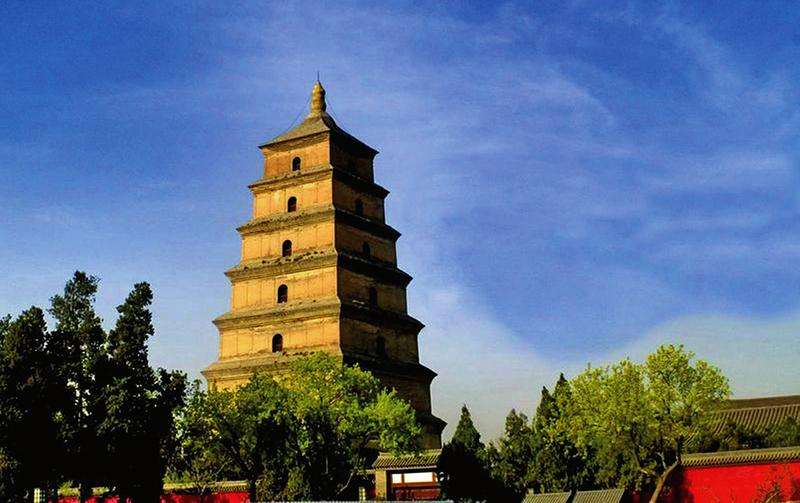 Then move on Muslim Quarter. Muslim Quarter is the most famous food street in Xian. It consists of Islamic food area, ethnic group shopping center, Great mosque and living area of Hui people. It is a place distinct for its delicious food and Islamic culture, with a history of more than 1000 years. The streets are paved by gray flagstone and the buildings are of Ming style. The food in the street is of north and west flavor, in which crude pancake in mutton soup, cold rice noodles, Chinese hamburger, Qishan noodles are famous Shaanxi food.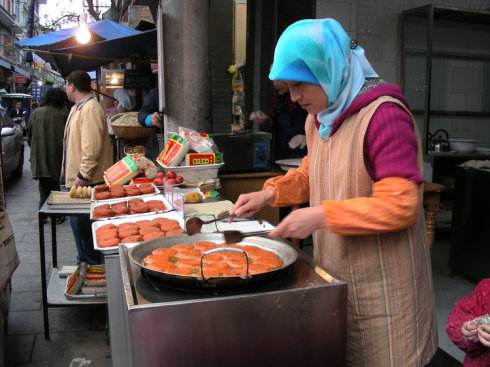 After the visit of Muslim Qaurter, you will be transferred to Xian Xianyang Airport for your flight to Xian. Upon arrival, our local Chengdu tour guide will meet you at the exit of the airport with a welcome signage "Chengdu Private Tour".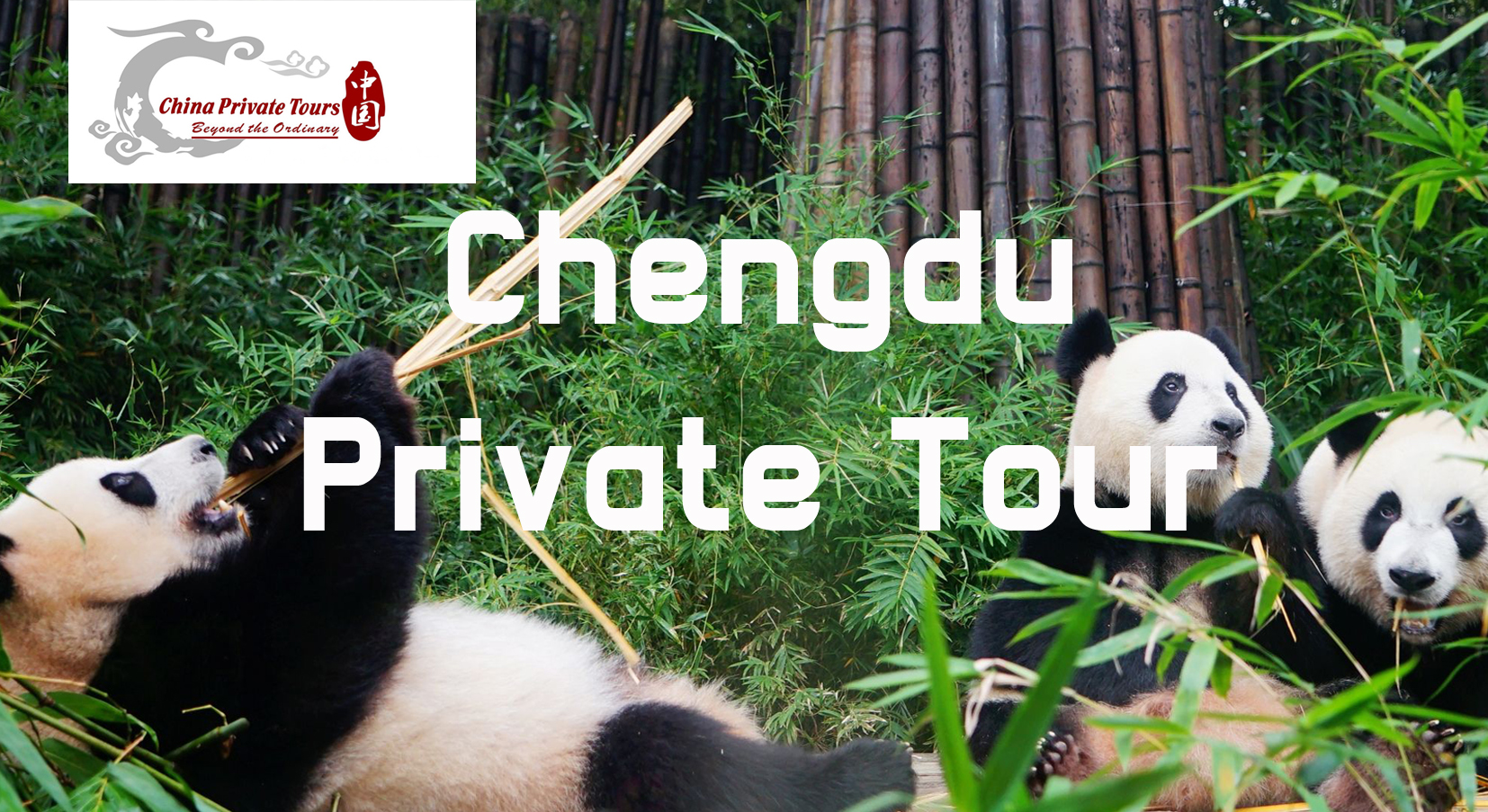 Our Chengdu Pick Up Sign "Chengdu Private Tour"
You will be escorted to your hotel directly, our Chengdu tour guide will help you check in.
Day 3. Chengdu, Leave Chengdu
Place&Transport: Chengdu
Today's Activities: Chengdu Panda Breeding and Research Centre, Kuanzhai Alley, Green Ram Taoism Temple
Accommondation: N/A
Meal: N/A
After breakfast, our tour guide will meet you at your hotel lobby on time. And your tour in Chengdu start.
Firstly, drive you to Chengdu Panda Breeding and Research Centre. Panda Breeding and Research Center one of the most popular destinations for foreign travelers, is famous for its endeavoring work in protection of endangered species such as giant pandas, small pandas and black-necked cranes. And it's a must-go place when you go to Chengdu. The Panda base not only takes care of breeding pandas, but also focuses on providing interactive activities that teach people about pandas and their protection. Besides cute giant pandas, there are also red pandas, black swans, and peacocks in the base. Among panda fans, the Panda Breeding and Research Center is surrounded by verdant hills, green forests and clear lakes with many kinds of bird flying and singing, it's viewed as a holy land. It is a great joy to escape the hustle and bustle of city life and spend some time in the company of calm and casual pandas.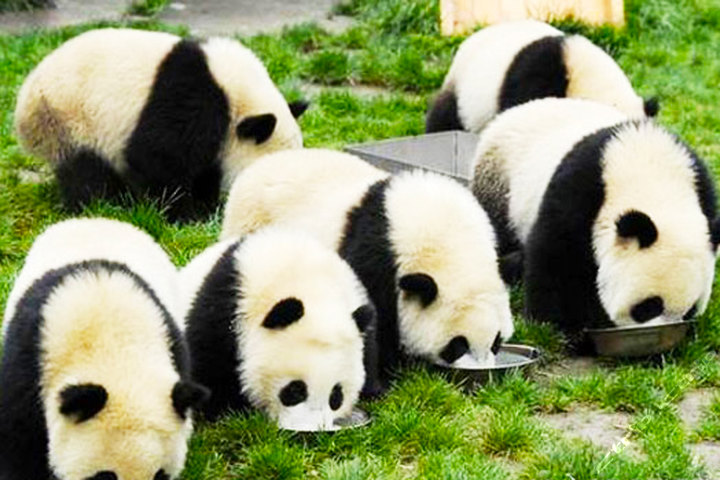 Lunch will be arranged at a local Chinese restaurant which serves authentic Chengdu dishes, our guide will give you good recommendations on spot.
In the afternoon, continue your tour to Kuanzhai Alley. It's also named Big and Small Alleys in Chengdu, Kuanzhai Alley is one of the three preserved old blocks after Daci Monastery and Wenshu Monastery, a newly renovated Qing dynasty district, featuring three parallel alleys or hutongs. Kuanzhai Alley is a nice place for visitors stroll around, it houses with different characters like there is a traditional painting house, an old tea house. Kuanzhai Alley showcases the original local lifestyle. It has been one of the most popular tourist sites in Chengdu.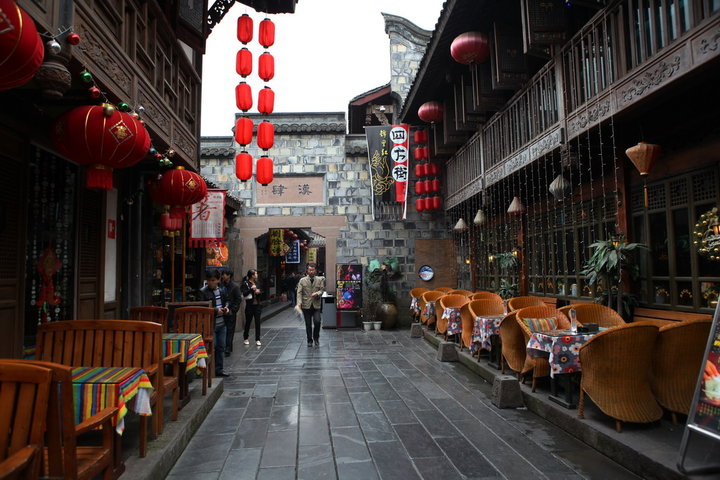 The final stop is Green Ram Taoism Temple. Qing Yang Gong is located in Chengdu City, SiChuan Province, on West Section 2 of the First Ring Road along the Jinjiang River. According to legend, Qing Yang Gong is the birthplace of the founder of Taoism, Lao Tsu, and is where he made the first sermon on Taoism. Qing Yang Gong is more than a home to some bronze statues. In fact, it's the oldest temple in Chengdu, surviving numerous calamities throughout its history.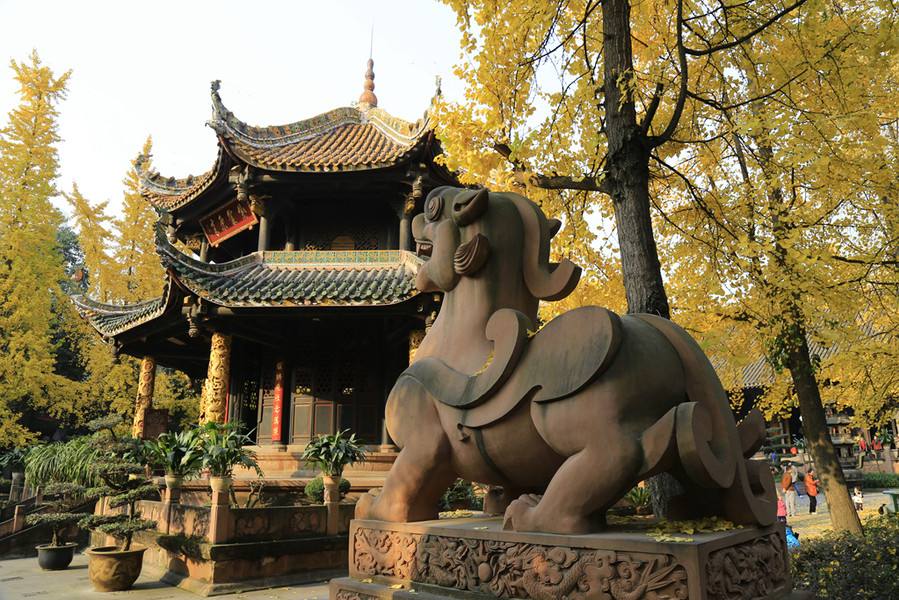 After finished the Green Ram Taoism Temple, our tour guide will drive you to your hotel in Chengdu, Chengdu train station or Chengdu airport for your next destination. And your 3 days Xian Chengdu tour come to the ends. Have a pleasant trip!
Price Per Person in US Dollars