Tour Itinerary
Place&Transport: Xi'an
Today's Activities: Banpo Museum, Terra-cotta Warriors and Horses, Qin Tomb, Dumpling Dinner
Accommondation: N/A
Meal: N/A
In the morning, our local Xi'an tour guide will pick you up at the exit of Xi'an train station or your hotel lobby in Xi'an, you will find a welcome signage "Xi'an Private Tour". One day tour in Xi'an includes the following attractions: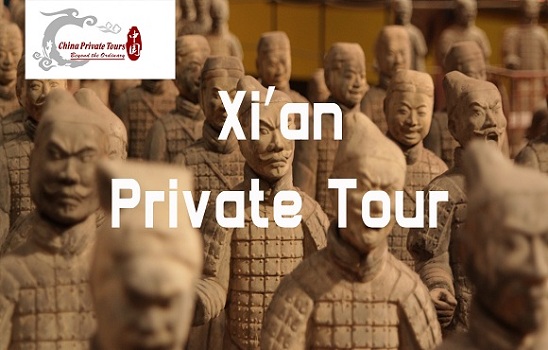 Our Pick Up Sign "Xi'an Private Tour"
Your first stop is Terra-cotta Warriors and Horses, to visit Terra Cotta Warriors is the main reason why you are here in Xi'an. You may have already seen its pictures from China travel books or China tour related travel websites. The Terracotta Army was discovered on 29 March 1974 to the east of Xi'an in Shaanxi province by farmers digging a water well approximately 1.5 kilometres (0.93 mi) east of the Qin Emperor's tomb mound at Mount Li (Lishan), a region riddled with underground springs and watercourses. The construction of the tomb was described by historian Sima Qian (145–90 BCE) in his most noted work Shiji, written a century after the mausoleum's completion.
The Terracotta Army is a collection of terracotta sculptures depicting the armies of Qin Shi Huang, the first Emperor of China. It is a form of funerary art buried with the emperor in 210–209 BCE and whose purpose was to protect the emperor in his afterlife.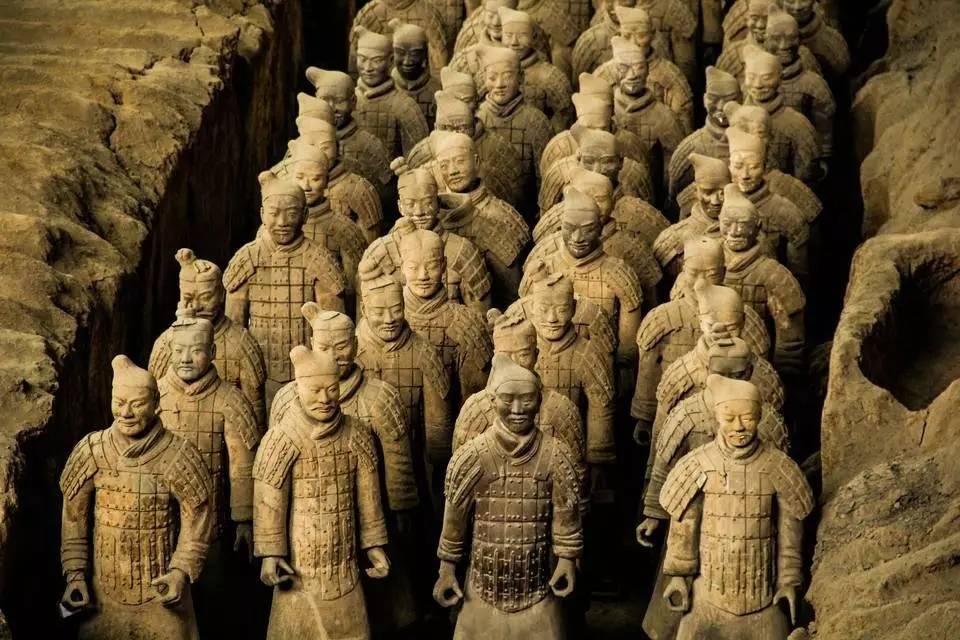 Then you will see the Qin Tomb, you will appreciate the marvelous Terracotta warriors in full battle array of Emperor both in Qin's tomb.
Have lunch a a local Chinese restaurant, our guide will give you good recommendations on spot.
In the afternoon, continue your tour to Big Goose Pagoda, Big Goose Pagoda is a Buddhist pagoda located in southern Xi'an, one of the oldest structures in China. The pagoda is an architectural marvel, built with layers of bricks without any cement. The seams between each layer of bricks and the "prisms" on each side of the pagoda are clearly visible. The grand body of the pagoda with its solemn appearance, simple style and high structure, is indeed a good example of Chinese traditional architecture.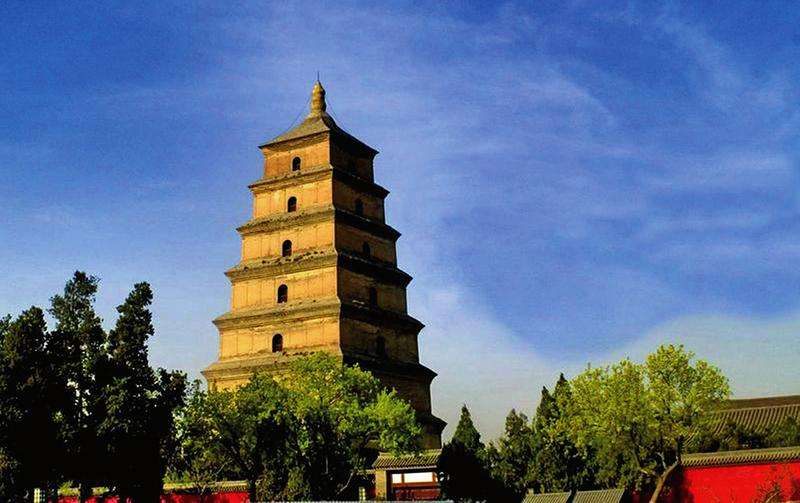 Move on to the Square of Big Wild Goose Pagoda. With an area of 168,000 sq m (200,926 sq yd), the North Square holds many records: in Asia, it is the biggest Tang-culture plaza, with the biggest musical fountain and the largest-scale sculptures. In the world, it has the most benches, the longest light-belt, and the largest-scale acoustic complex. It consists of the musical waterscape fountain, cultural plaza, gardens, cultural corridor and tourism facilities.
Highlights: There is a Largest Musical Fountain in Asia. The T-shape musical fountain and waterscape area covers an area of 15,000 sq m (about 17,940 sq yd). Possessing 1,024 burner caps, this fountain is divided into three areas: Hundred-meter Waterfall Pool, Eight-level Plunge Pool and Prelude Music Pool. The main music played during the fountain performances is a symphony - Water Phantom of Tang.
Drive you back to Xi'an train station or your hotel in Xi'an downtown and your tour in Xi'an ends.
Tips:
Jun. 10 – Oct. 5
Mon., Wed. – Fri.: 12:00, 21:00, Tue.:21:00
Feb. – Jun. 9; Oct. 6 – Oct. 31
Mon., Wed. – Fri.: 12:00, 20:30, Tue.: 20:30
1. Extra performances in weekends and holidays are at 14:00, 16:00 and 18:00;
2. No show from Nov. to Jan., expect the Chinese New Year Holiday.
Price Per Person in US Dollars