Tour Itinerary
Place&Transport: Xi'an
Today's Activities: Bell Tower, Muslim Quarter, Xian Beer Bar
Accommondation: N/A
Meal: N/A
Xi'an's brief dalliance with cocktails is ending and beer is once again becoming the hot trend. It seems like the locals' taste for beer is getting away from Tsingtao and wading into the world of craft brews, and taps and brew kits are popping up in many restaurants and bars across the city. But there's a vast difference between a proper beer bar serving up stouts and IPAs and more, and a couple of mooks in front of a shoddy tap asking if you want "white" or "black" beer. Taking a look at beer places around town—some of them old standbys, some of them newer places you maybe haven't checked out yet. It's time to separate the wit from the chaff.
Around 5pm, our guide will pick you up at your hotel lobby or Xi'an train station with a welcome signage "Xi'an Private Tour", your night walking tour in Xi'an includes the following attractions: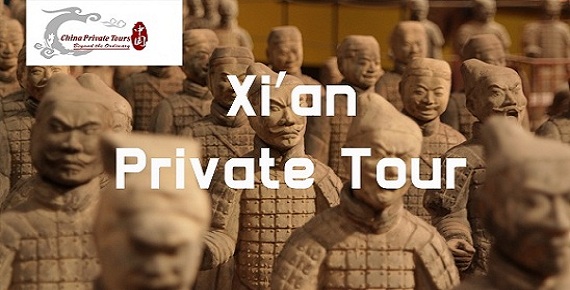 Our pick up sign "Xi'an Private Tour"
First, you will visit Bell Tower, which was built in 1384 by Emperor Zhu Yuanzhang as a way to dominate the surrounding countryside and provide early warning of attack by rival ruler. It is a stately traditional building that marks the geographical center of the ancient capital. From this important landmark extend East, South, West and North Streets, connecting the Tower to the East, South, West and North Gates of the City Wall of the Ming Dynasty (1368-1644).
The wooden tower, which is the largest and best-preserved of its kind in China, is 36 meters (118 feet) high. It stands on a brick base 35.5 meters (116.4 feet) long and 8.6 meters (28.2 feet) high on each side. During the Ming Dynasty, Xi'an was an important military town in Northwest China, a fact that is reflected in the size and historic significance of its tower.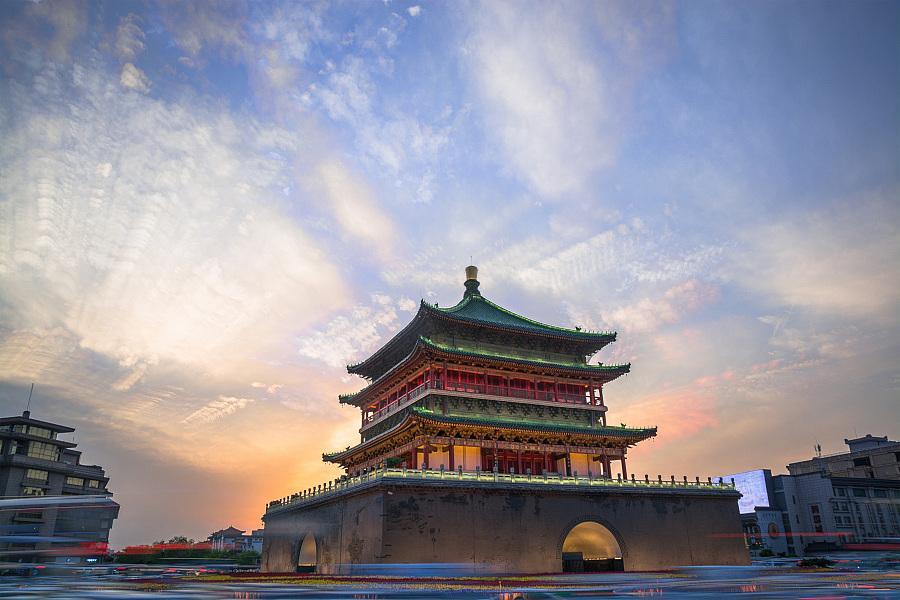 Then move on to Muslim Quarter, which is one of the most well-known parts of the city. This street is 5 meters in wide and around 500 meters in length. The street is lined on both sides with different shapes and different size, it features silk scarves, name chops, colorful farmers'paintings, traditional Shaanxi handicrafts, like the delicate and beautiful 'paper cuts'. Besides, Palatable snacks is ubiquitous on Muslim Street, all restaurant are Muslim ones and various Muslim food are easily available, that would be a great feast to your eyes and your stomach, such locals' favorite ones as roasted beef, roasted fish, and pancakes are all at your disposal and the price here is reasonable.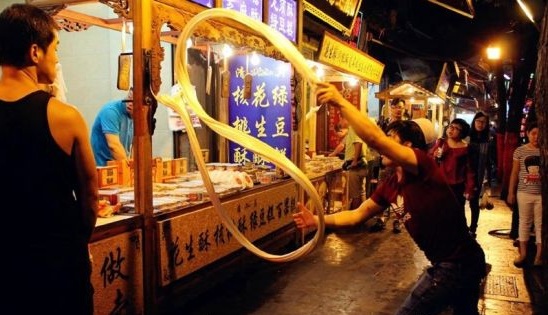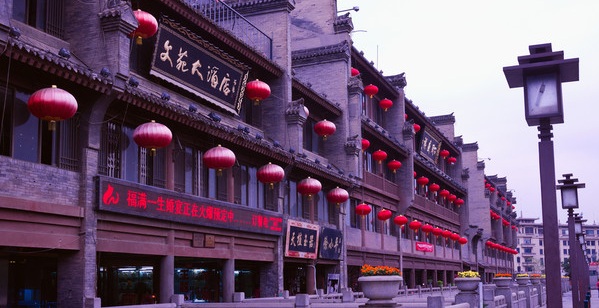 Your final stop is Xian Beer Town. Xian Beer Bar is one of them. The guys from Immortal Craft have had a busy few years (bet you didn't know that's what "Xianmai" meant, did you?), taking their talents from a small test kit above a random bar to the much larger setup at their Lijiang-inspired dive, Near Wall, to their huge commercial kit at the swanky-casual Brewery. But for all of that expansion and upsizing, quality hasn't suffered a bit, and their brew-wizards keep coming up with new flavor concoctions that have expanded their offerings from just a handful of staples to more than a dozen, including seasonal beers.
After the tour of nightclub, you will be taken back to your hotel or train station and your tour ends.
Price Per Person in US Dollars