Tour Itinerary
Place&Transport: Xian
Today's Activities: Muslim Quarter, Sajinqiao Night Market, Luo Ma Shi Street, Greenstep
Accommondation: N/A
Meal: N/A
Around 5pm, our Xian local tour guide will pick you up at your hotel in Xi'an downtown or Xian train station, you will find a welcome signage "Xi'an Private Tour". And you Xian food tour start.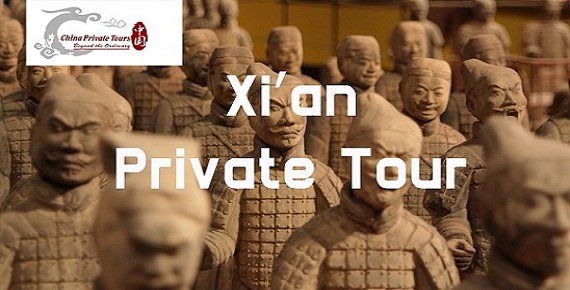 Our Xian Pick Up Sign "Xian Private Tour"
Your first destination is Muslim Quarter. It is a place distinct for its delicious food and Islamic culture, with a history of more than 1000 years. The streets are paved by gray flagstone and the buildings are of Ming style. It consists of Islamic food area, ethnic group shopping center. The food in the street is of north and west flavor, in which crude pancake in mutton soup, cold rice noodles, Chinese hamburger, Qishan noodles are famous Shaanxi food.Besides, there are other local flavors: Xi'an small cakes, Shaanxi pasta, Rice cake, etc. And in the street, most are beef and mutton products, in which the roast beef is especially delicious.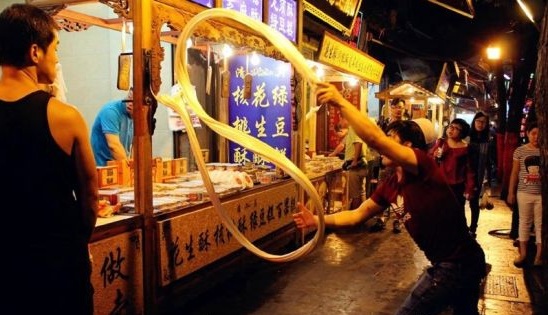 Next, walk to Sa Jin Qiao Night Market, this is one for you night owls: Sajinqiao Night Market is open almost literally all night. A favorite of graveyard shift taxi drivers, you can find a good, rib-sticking meal here at a time when just about everyone else has closed up shop. The while thing really comes to life after 8pm; if you hop on the subway before it closes, you can just get off at Sajinqiao Station, otherwise you'll have to do some exploring. Either way, you can't beat a nice hot bowl of hulatang after an evening of drinking.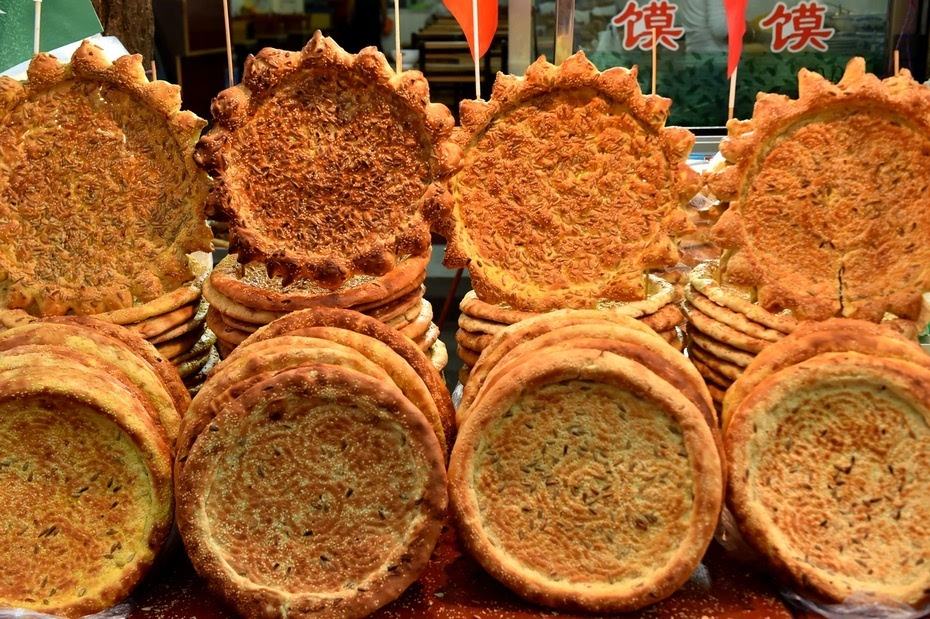 After tested some street food, you will be taken to Luo Ma Shi to grab Xian snack. While Luomashi is renowned mostly for its shopping, in the two malls and myriad shops on its surface and the labyrinthine market underneath, it's also a good place to grab a snack. The northerly East Street entrance has an incredibly popular place for fried and grilled skewers of meat and seafood, for starters. Perhaps more notably, the western entrance to the walking street, a small alley that snakes behind the Kaiyuan Mall, has evolved in recent times from a dumpy street market to a street filled with Chinese snacks popular with the local palate. If that's not enough for you, the east alley next to Minsun Mall's got even more.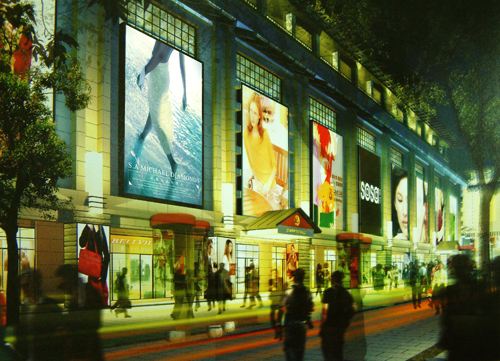 The last destination is Greenstep. Xi'an has given us the green light as far as young entrepreneurial endeavors are concerned. As a result, we've all been able to benefit from the ensuing race to catch crowds, foreign and local alike. The bar has an unmistakable sign letting on comers from the gate see it early as they walk up the romantic, sloped brick street. The bar is small, and has only one large table inside the "storefront", but they place umbrella's tables out around the front doors both on the building side of the street as well as on the raised sidewalk attached to the wall. Their projector shows their name and logo on the ancient-looking city wall above the sidewalk through the surrounding trees, which shelter the tables.
At the end of the tour, drive you back to your hotel in Xian downtown or Xian train station.
Price Per Person in US Dollars