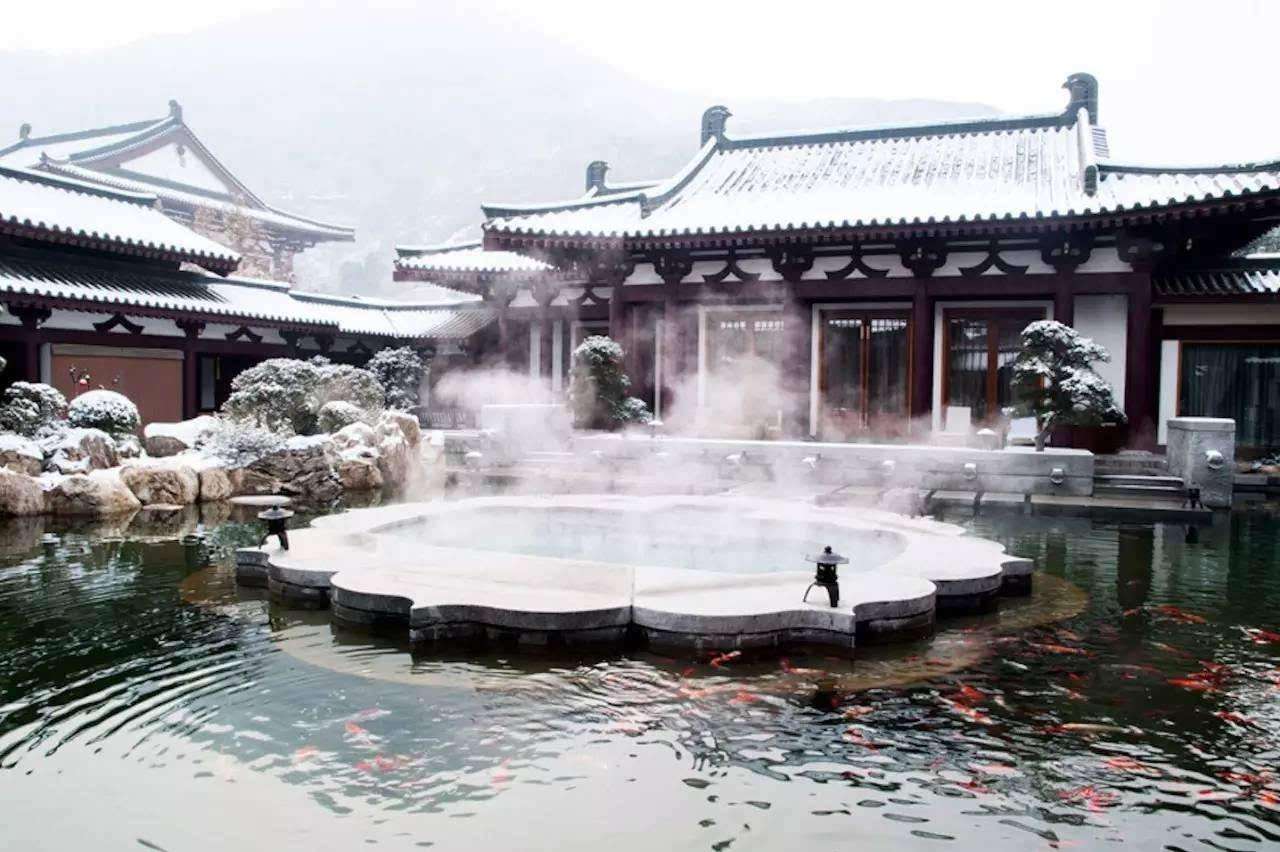 Overview
Searching the best things to do in China in winter? Hot Spring and Hot Pot are always fun to experience, and Xian is definitely the best destination to do enjoy Hot Spring. In addition to a plenty of world-class historical and cultural heritage, Xi'an is also a famous hot spring city. Maybe you have visited some scenic spots in Xi'an, you may also be looking for the best hot spring areas in Xi'an. Here we specially collated some information about Xi'an hot spring areas for you, hoping to bring more help to your trip to Xi'an.
Major Hot Spring Areas in or around Xi'an
1.Huaqing Scenic Area Hot Spring
Situated at the northern foot of Mt. Lishan in Lintong County, 30 kilometers (18.6 miles) from Xian City, Huaqing Hot Spring is famed for both its dainty spring scenery and the romantic love story of Emperor Xuanzong (685-762) and his concubine Yang Guifei in the Tang Dynasty (618-907).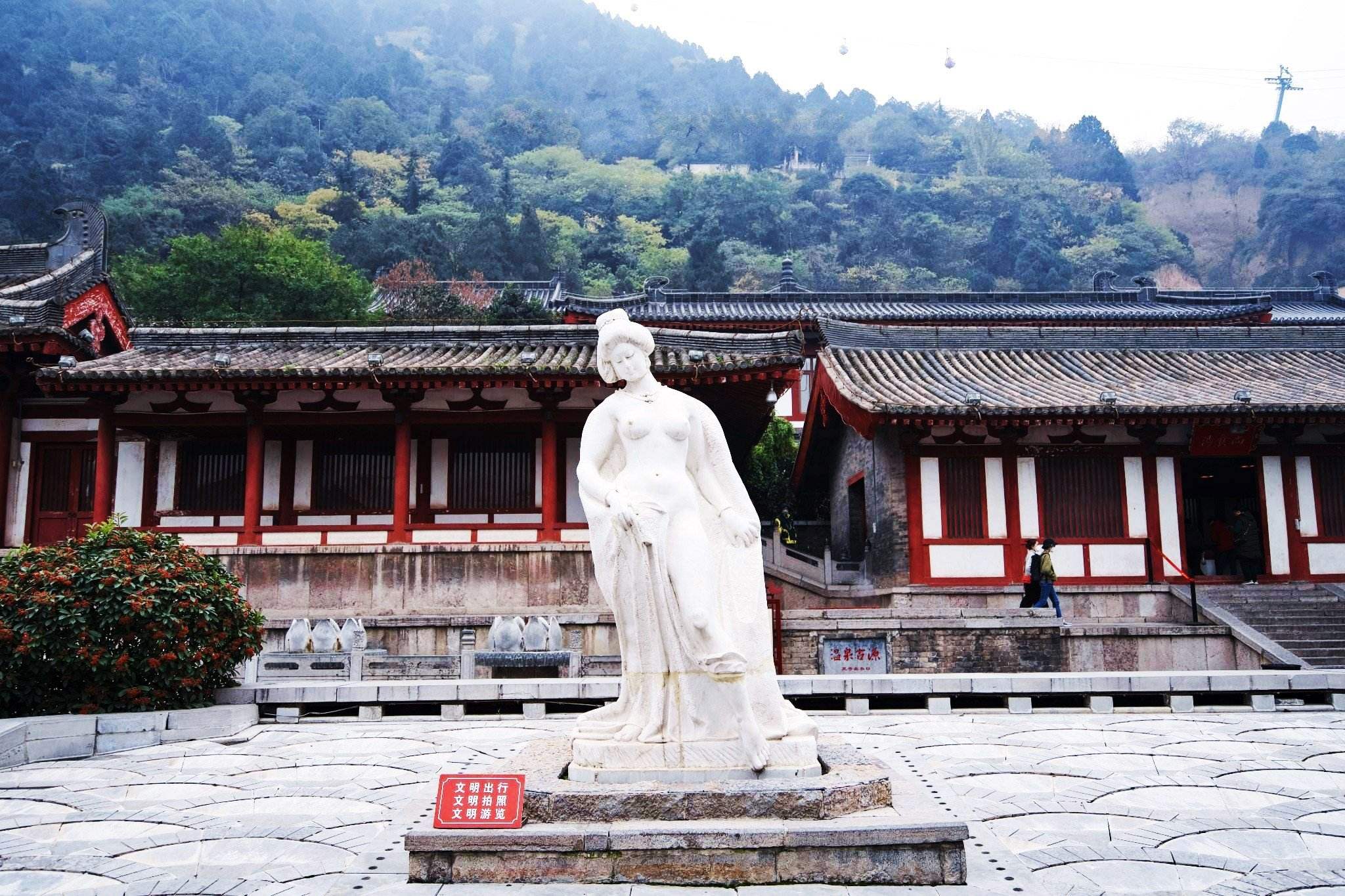 1)There are two hot springs areas in Huaqingchi scenic area. One is behind the statue of the Imperial Concubine Yang bathing. There are two huge stone lotus flowers. The hot hot spring water comes out of the lotus. This is a popular hot spring. All tourists can feel the warmth of the spring here.
2)The second one is a small foot bath hot spring. When you enter from Jinsha cave, you can see a row of lotus shaped stone foot basins on the wall. Help you to wash away the fatigue of travel. (CNY 20/person, for 20 minutes) all tourisrs can feel the warmth of the spring here.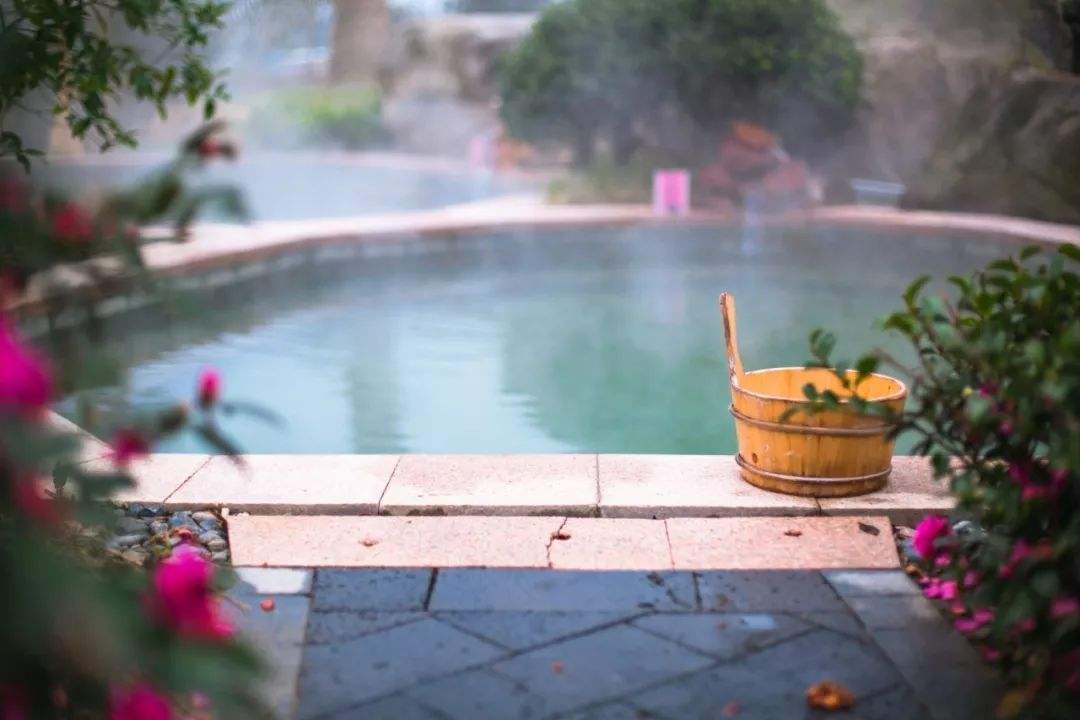 2.Aiqinhai Hot Spring (Huaqing Aegean International Hot Spring Resort)
Aiqinhai Hot Spring located 500 meters away from the exit of the Xian&Lintong expressway, with the main characteristics of ecology, harmony and nature, There are plenty of plants beside each hot spring pool, giving you enough private space and relaxing enjoyment. The underground runs through the hot spring water vein of Huaqingchi Hot Spring, with a constant water temperature of 43 ? throughout the year and rich in various minerals, can bring you a strong feeling of seaside vacation, which will make you feel relaxed, return to nature and have a very broad vision.
Info
Opening time: 13:00-24:00 All year round
Entrance fee: CNY 238 per person
Nearby bus lines: No.322, No.220, No.219, No.218, No.210, No.14, No.508, No.503, No.312, No.308, No.29, No.28, No.211, No.212, No.217, No.707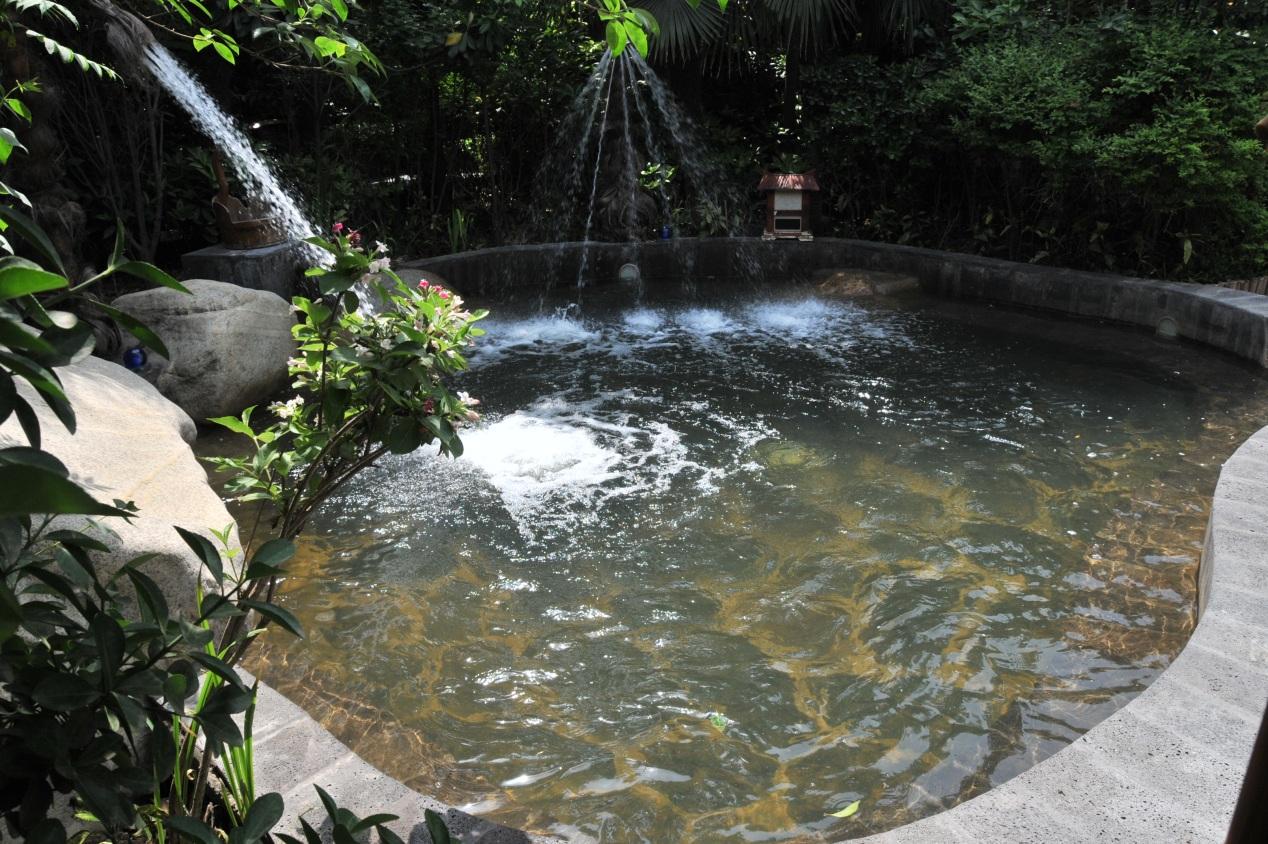 3. Zhiyang Hot Spring
Zhiyang hot spring is located in the pomegranate ecological leisure manor of Zhiyang lake, Lintong district. To the East is Huaqingchi hot spring, terracotta warriors, and to the south is Lishan Mountain scenic spot. The leisure manor is a tourist resort integrating hot spring, food, tea, pomegranate picking and sightseeing area. The water comes from Lishan hot spring water vein, the water temperature is maintained at 48 ?-58 ? all the year round. There are more than 20 kinds of mineral elements beneficial to human body in hot spring water. Zhiyang hot spring is built on the basis of the original landscape of the mountain forest, and is integrated with the surrounding pomegranate picking and sightseeing park, so that you can enjoy the nature, health.
Info
Opening time: 13:00-22:00 All year round
Entrance fee: CNY 138 per person (Children under 1.2m are free of charge)
Transportation: Take bus No. 305 and 306 at East Square of Xi'an railway station, and then take a taxi to go there.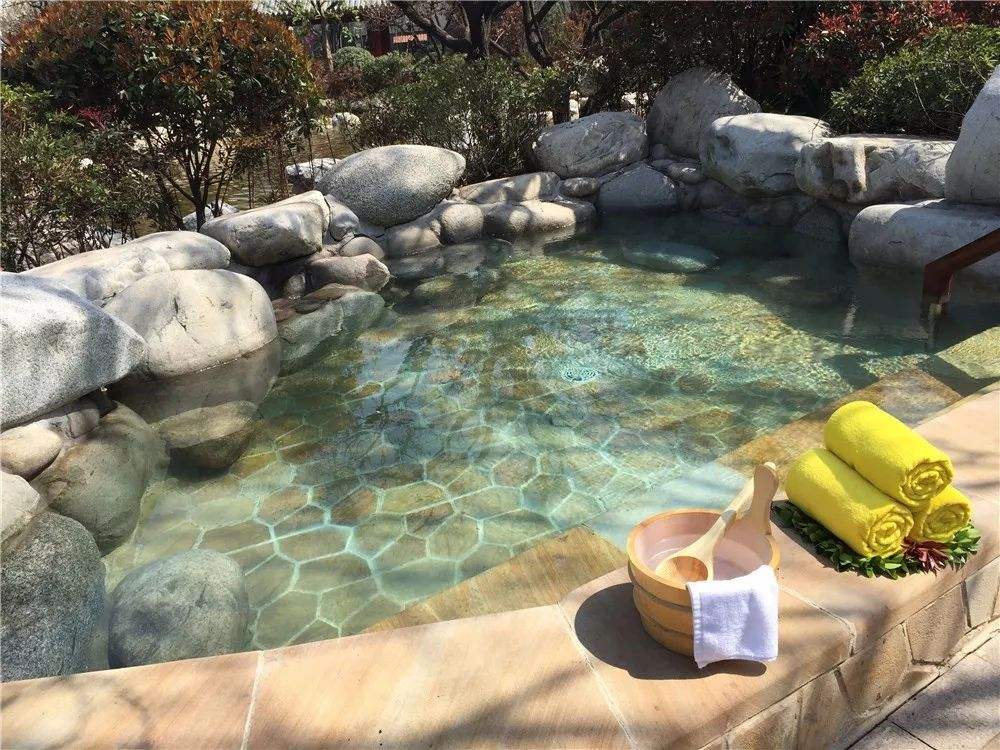 4. Lantian Tangyu Hot Spring
Lantian Tangyu hot spring, located in the south of Tangyu Town, Lantian County, is one of the "eight Lantian scenic spots", 40 kilometers away from Xi'an city. It is one of the oldest hot springs in Xi'an. Different from other hot springs, Tangyu hot spring is naturally formed. Tangyu town has excellent conditions to develop hot spring tourism culture. A large number of tourists come here every year, and Tang Xuanzong and Yang Guifei are the first "customers" here in history.
Info
Opening time: 13:00-22:00 All year round
Entrance fee: CNY 120 per person (Children under 1.2m are free of charge)
Transportation: 20 kilometers away from Lantian County, Shaanxi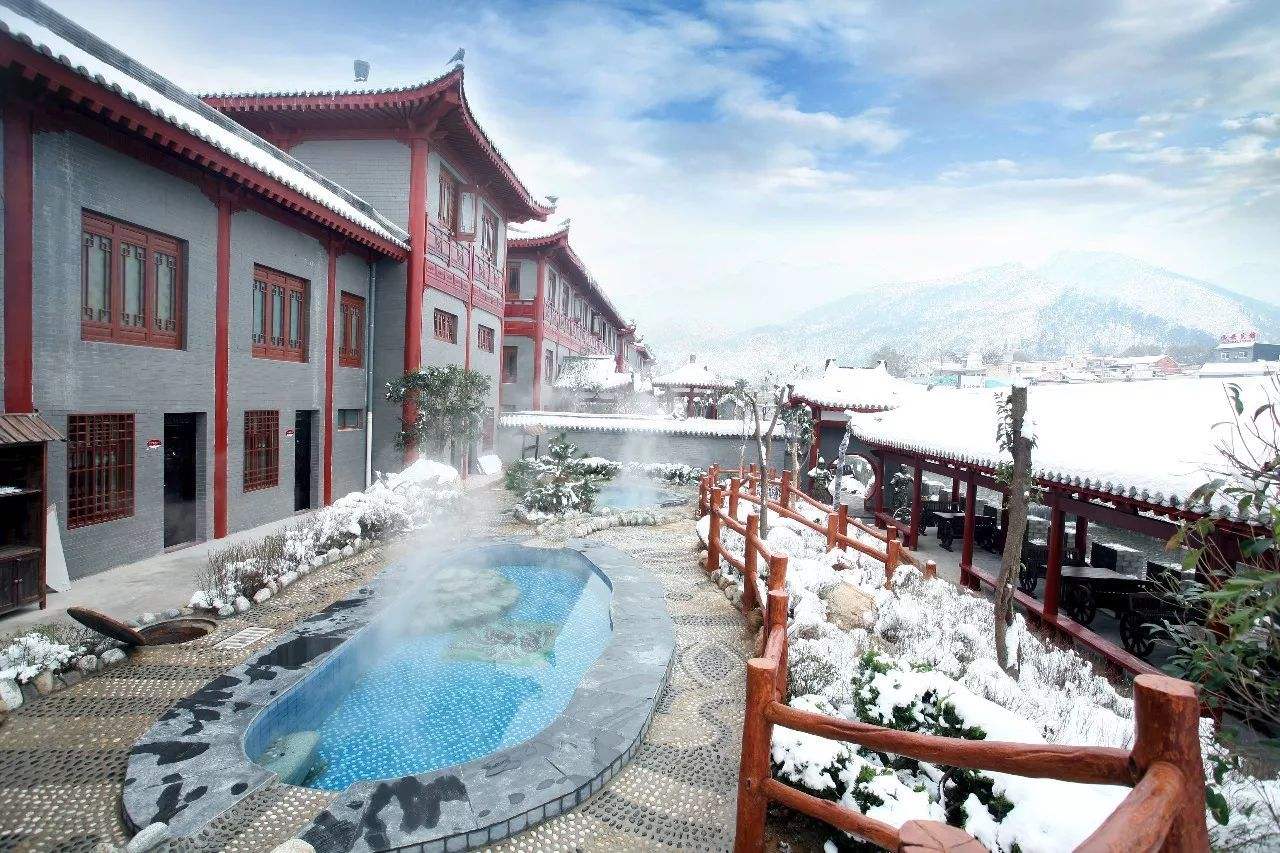 5. Xian Banpo Lake Hot Spring
Xian Banpo Lake Hot Spring is located in Baqiao District, Xi'an City. The hot spring source comes from the natural hot spring water in the deep underground. There are three outdoor hot spring pools in total. The water contains a variety of beneficial minerals and has a very strong health care function.
Info
Opening time: 08:00-23:00 All year round
Entrance fee: CNY 226 per person
Transportation: Take bus No.11, 15 and 42 and drop off at Chanhe station