Summary
Dumpling (also named Jiaozi in Chinese) is a broad classification for a dish that consists of small pieces of dough (made from a variety of starch sources), often wrapped around a filling. The dough can be based on bread, flour, or potatoes, and may be filled with meat, fish, cheese, vegetables, fruits, or sweets. Dumplings may be prepared using a variety of methods, including, but not limited to, baking, boiling, frying, simmering, or steaming.
The region of Dumpling: Dumpling are usually boiled, steamed or fried and continue to be a traditional dish eaten on Chinese New Year's Eve, the evening before Chinese New Year, and special family reunions. Particularly, in Northern China, people generally eat dumpling on the Winter Solstice (22 December of each year), a custom signifying a warm winter. Extended family members may gather together to make dumplings, and it is also eaten for farewell to family members or friends. In Northern China, dumplings are commonly eaten with a dipping sauce made of vinegar and chili oil or paste, and occasionally with some soy sauce added in.
Tour Itinerary
Place&Transport: Xi'an
Today's Activities: Local Family Visiting, Learn how to make dumplings
Accommondation: N/A
Meal: N/A
In the morning, our Xi'an tour guide will pick you up at your hotel lobby or Xi'an train station, you will find a welcome signage "Xi'an Private Tour". And you exciting day tour of Xi'an starts.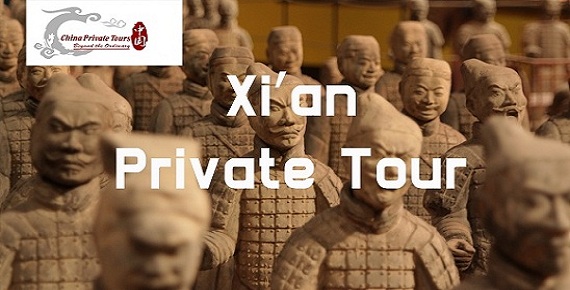 Our pick up sign "Xi'an Private Tour"
Today our guide will take you to visit the home of a local family and you will have chance to get close to the local people's life and make conservation with them in the clear and comfortable house in Chinese style.
Once arrived at the hosting family, you will be greeted with a cup of tea, your hostess will show you the tea ceremony and you can enjoy your tea.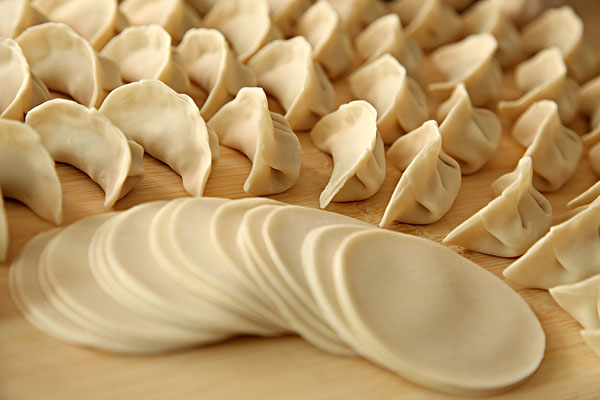 After a short break, you will start to learn how to make dumplings from hostess. Dumpling is a typical Chinese food and can be dated back two thousand years ago. Begin preparing freshly, locally sourced ingredients, under the guidance of hostess, prepare ingredients according to ancient recipes passed down through generations; the hostess will show you how to make dumplings step by step. After finished, you can enjoy the dumplings for lunch in local family's house.
Afterwards, pay a visit to go around the hostess' house, maybe you will like the Chinese painting hanging on the wall or the unique bonsai. And get more information from our tour guide about Chinese Bonsai and Paintings.
After finished, you will be taken back to your hotel or Xi'an train station and your tour ends.
Price Per Person in US Dollars