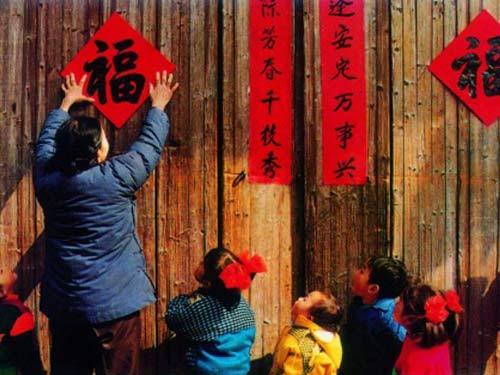 Chinese New Year
Date: 1st Jan depends on Lunar Calendar
The Spring Festival is one of the oldest New Year festivals in the world, falling on the 1st day of the 1st lunar month. Festivities last for about 15 days, ending with the Lantern Festival. Most businesses shut down during this period, although officially only for four days. Preparations begin a month in advance, with major house-cleaning, to sweep out any bad luck. Doors and windows are often freshly painted; and colours for the festival are red (for happiness) and gold (a symbol of wealth). Decorative paper cut-outs and paintings are displayed and poetic expressions, wishing happiness and longevity, are written on red paper and typically put up on doors or gateposts. On New Year's night, families prepare enormous feasts of seafood and dumplings and traditional New Year cakes. At midnight, fireworks light up the sky throughout the country. People visit relatives, friends and neighbors the following day, offering New Year greetings and married couples give red packets with money to children and unmarried adults. High-energy dragon dances, colourful lantern shows and other entertainment are all part of the extravagant celebrations.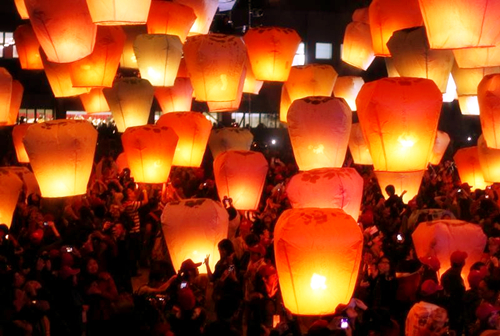 Chinese Lanterns Festival
Date: 15 days later than Chinese New Year
This festival is held fifteen days after the end of the Chinese New Year celebrations and is a colourful event in which thousands of lanterns are displayed all over the country. The festival's origins are ancient: it was during the Han period that the lantern displays were used in an attempt to popularise Buddhism. Eventually, the tradition became a part of Chinese folklore, and is also associated with the traditional dumplings, made of glutinous rice and filled with various ingredients. In Xian, the festival features a number of diverse activities including dancing, story-telling and theatrical performances.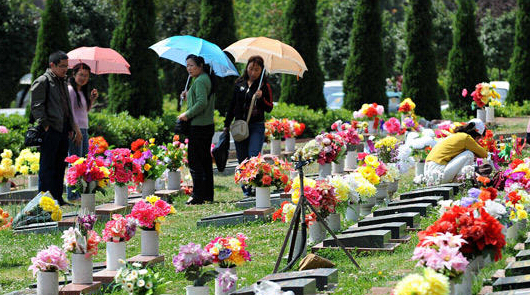 Tomb-Sweeping Day
Date: 4th -5th Apr
Tomb Sweeping Day is also known as Qingming Day and occurs in April. This is a day for worshipping ancestors, when most people visit their relatives'graves and burn 'ghost money' for the departed to use in the after-world. The tradition has its roots in the resettlements ordered during the Ming dynasty, when thousands of families were sent to Konglong county before being moved on to their final destinations.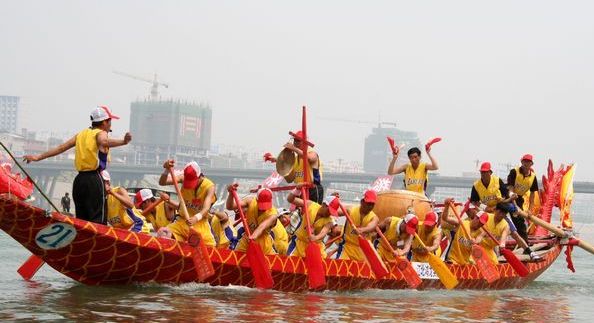 Dragon Boat Festival
Date: 5th May
This Festival is held in honor of Qu Yuan, a scholar who lived during the 3rd century BC. The festival is held on the fifth day of the fifth moon of the lunar calendar and is sometimes called 'Double Five Day. According to legend, Qu Yuan gave advice to the king that was unwanted, and he was subsequently banished to an isolated village, where he spent seven years writing scholarly works. On the fifth day of the fifth month of the seventh year, he learned that the predictions he had made to the king had all come true and in despair, he drowned himself in the river. Local fishermen tried to save him, and although they were not successful, their wives threw rice balls wrapped in banana leaves into the river in hopes that the fish would eat these offerings rather than Qu Yuan's body. On this festival day, the Chinese still eat special rice balls, called tsungs, throw some into the river as an offering to Qu Yuan's spirit and hold dragon boat races to the beat of drums, as they simulate the ancient search for Qu Yuan.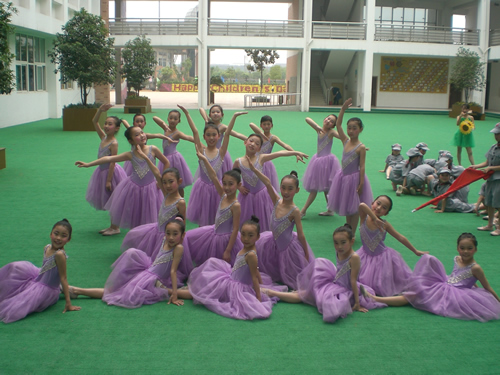 Children's Day
Date: 1st Jun
Children's Day is an annual tribute to the children of China, held on 1 June. It's a memorable day for Chinese kids from all parts of the country, as most places of entertainment, such as cinemas, children's museums and parks, are open to them for free. Elementary schools also hold parties, and parents shower the children with gifts.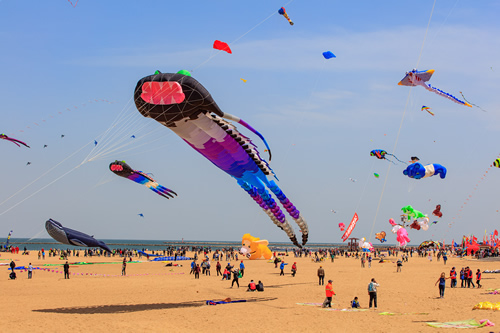 Kite Festival
Date: 1st Sep to 15th Sep
On the ninth day of the ninth moon, a legend goes that around 200BC, a clever dwarf named Han Shin made the first kite ever to be seen in China and that he used his kite to win a battle for the country. Today kites fill the sky and the only battle in mind is winning a competition by having the most colourful, interesting and graceful kite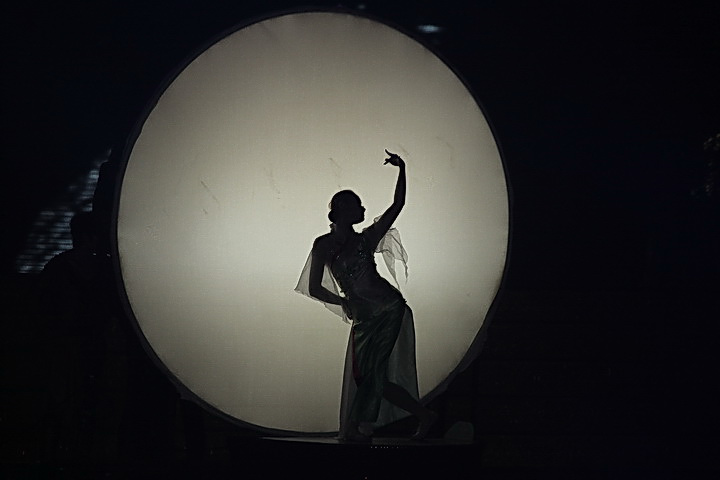 Autumn Moon Festival
Date: 15th Aug on Lunar Calendar
The Autumn Moon Festival is a celebration based in Taoism. Delicious moon cakes are prepared for the occasion and given as gifts throughout the country. The festival events are held in parks and other green spaces throughout Xi'an.