Tour Iitinerary
Place&Transport: Xi'an
Today's Activities: Terracotta Warriors and Horses Museum, Bell Tower, Muslim Quarter
Accommondation: N/A
Meal: N/A
In the morning, our local Xi'an tour guide will pick you up at the exit of Xi'an train station or your hotel lobby in Xi'an, you will find a welcome signage "Xi'an Private Tour". One day in Xi'an including the following attractions: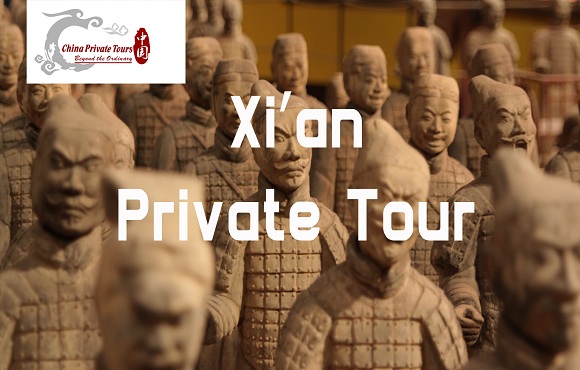 Our Xi'an Pick Up Sign "Xi'an Private Tour"
Your adventure begins with the Terracotta Warriors and Horses Museum, Terracotta Warriors and Horses Museum is known as "the eighth Wonders of the world", the museum shows a surprisingly high level in sculpture which is listed as the most significant discovery of the 20th century. Up to now, there has discovered a total of 179 accompanying burial pits of different connotations and various shapes in Qinshihuang's Mausoleum area. The discovery of these pits has provided all important significance in the research of the burial system of the Qinshihuang's Mausoleum, the characteristics structures and characteristics of the burial pits. However. What makes people feel amazing is that of all the burial pits, none has been found survived from being burnt down.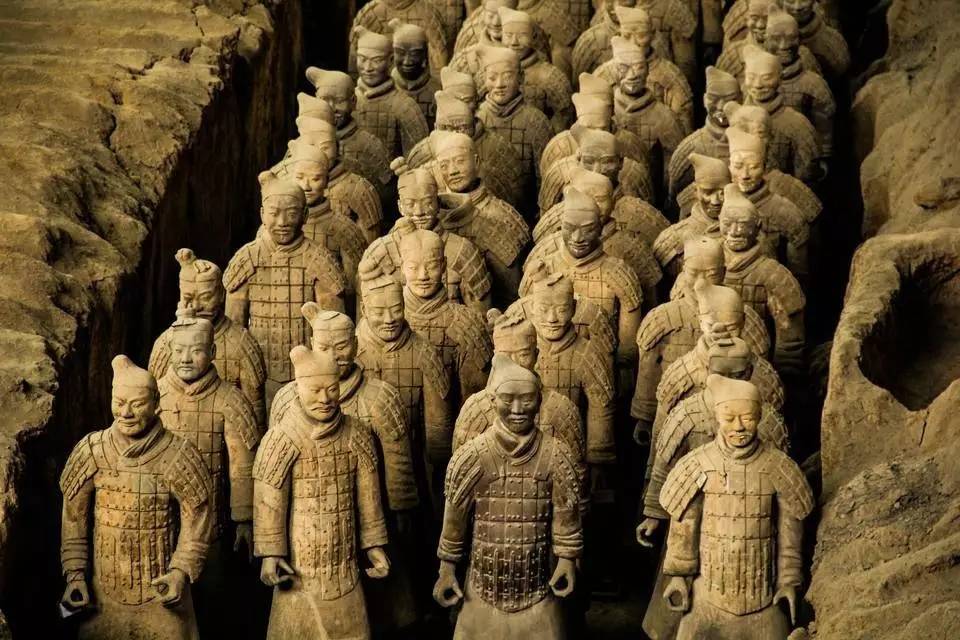 Revitalize with a traditional Chinese lunch Then head to the Bell Tower

After lunch, coutinue your tour to Bell Tower. Each city had a bell tower and a drum tower in ancient China since Ming dynasty. The Bell Tower is one of the highlights in Xi'an, it was a way to dominate the surrounding countryside and provide early warning of attack by rival ruler, it is a stately traditional building that marks the geographical center of the ancient capital. The Bell Tower is the largest and best-preserved of its kind in China. During the Ming Dynasty, Xi'an was an important military town in Northwest China, a fact that is reflected in the size and historic significance of its tower.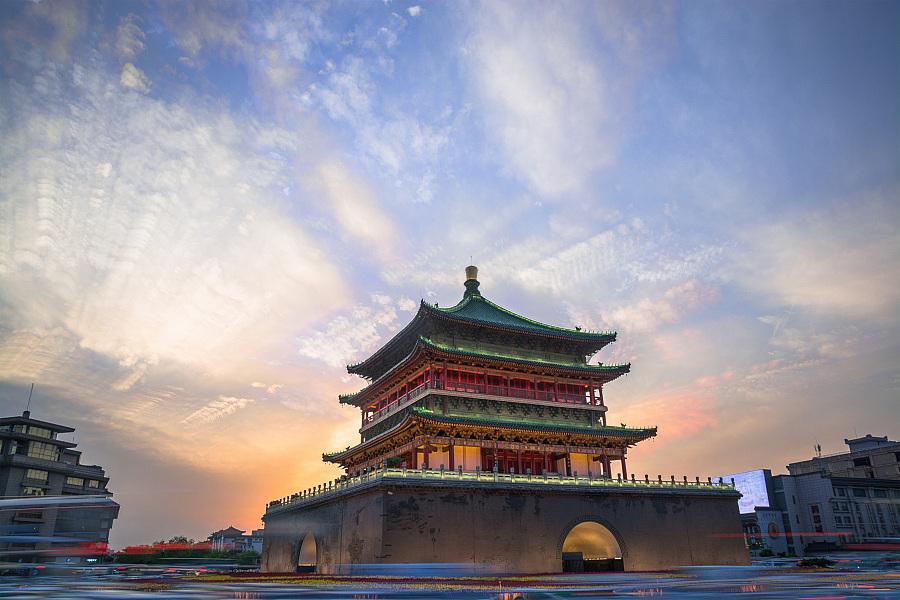 Then move on to Muslim Quarter to meet many local snacks, which is the most famous food street in Xian. It consists of Islamic food area, ethnic group shopping center, Great mosque and living area of Hui people. It is a place distinct for its delicious food and Islamic culture, with a history of more than 1000 years. The streets are paved by gray flagstone and the buildings are of Ming style. About 2000 years ago in the Han Dynasty after the opening of Silk Road, Changan welcomed the first Muslims: Muslim businessmen, envoys, and students. The food in the street is of north and west flavor, in which crude pancake in mutton soup, cold rice noodles, Chinese hamburger, Qishan noodles are famous Shaanxi food.Besides, there are other local flavors: Xi'an small cakes, Shaanxi pasta, Rice cake, etc. And in the street, most are beef and mutton products, in which the roast beef is especially delicious.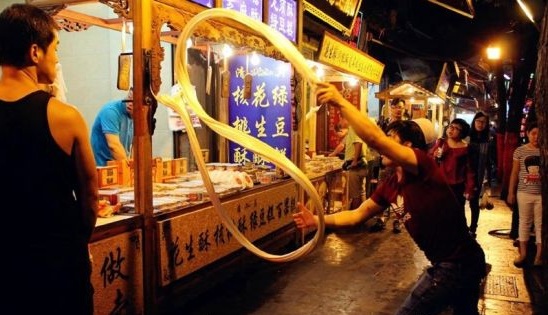 After finished Muslim Quarter, you will be taken back to your hotel or Xian train station.

Price Per Person in US Dollars