Taiyuan Attractions
Post Date: 2017/12/15 22:16
Share to:
Overview
Taiyuan attractions are mostly related to historic sites, which were skillfully built as an integral part of the area in which they are located. Jinci Temple is a historical and cultural site that has amassed precious ancient architectural structures , sculptures, frescos, and steles. The Twin Pagoda Temple, which has a verdant peony inside, is a landmark of Taiyuan.
Jinci Temple
Located 25 miles to the southwest of Taiyuan City, Jinci Temple is famous for its historical cultural relic and beautiful landscape. Jinci Temple has a long history that can be traced back to the Western Zhou Dynasty.
According to historical records and research, Jinci has a history of at least 1500 years. It is a famous scenic spots with a set of natural landscape, traditional gardens, and sculptures. It was announced as national cultural relic protection unit in 1961, and national 4A level scenic spot.

Jinci is China's oldest classical ancestral hall, preserving 98 buildings, 110 sculptures, 300 blocks and 37 cast arts which are all over 300 hundred years. It is rare that so many fine relics are preserved in one cultural heritage. Jinci is a collection of stately grandeur and elegant beauty, ancestral architecture and natural landscape.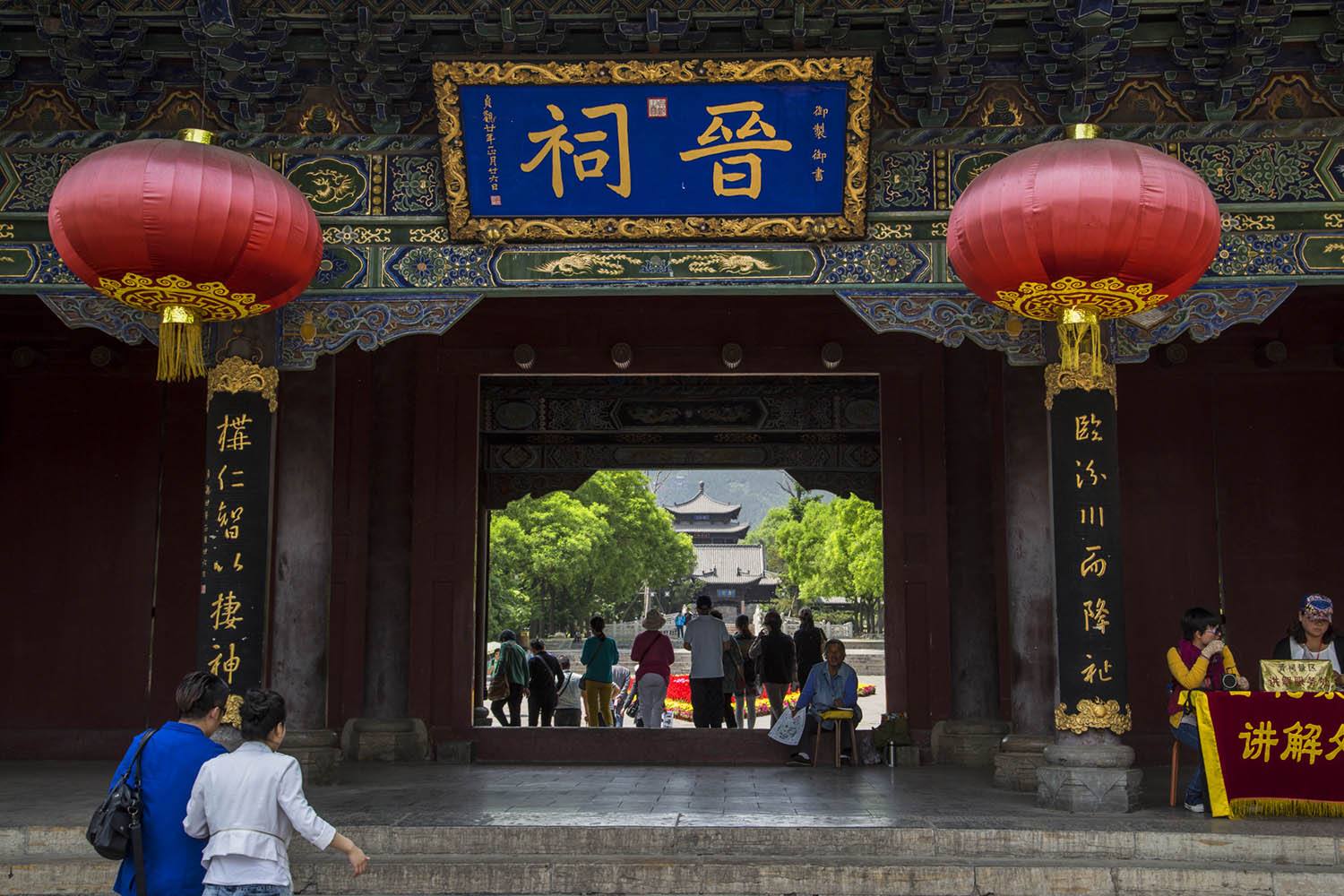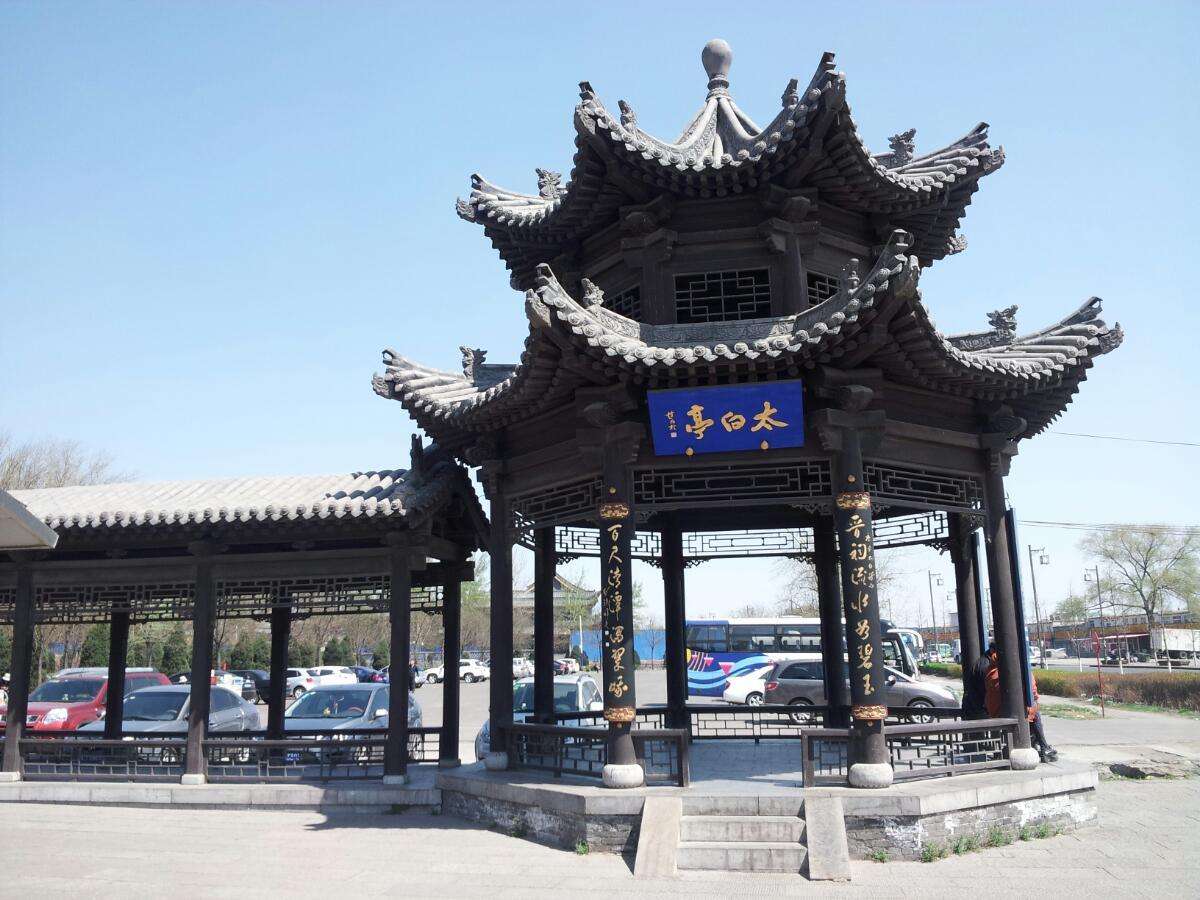 Mt. Wutai
Mt. Wutai situated in the northeast of Shanxi, 240 km from Taiyuan City. Named "the peak of North China", Mt. Wutai's average altitude is above 1000 m, with the highest Yemen Peak of 3058 m.
Taking up an area of 592.88 square kilometers, Wutai means "Five Terraces" in Chinese. Mt. Wutai is taken up by five peaks, each of which is as flat as terrace on top. Due to the high altitude, the climate is cool even in summer. Therefore, it is also called Mt. Qingliang, which means cool in Chinese, bringing to mind a refreshing refuge from summer heat.

Being one of the most famed sites of Buddhism, Mt. Wutai is the Bodhimanda of Manjusri. Due to its majesty and long history, Mt. Wutai tops among China's Four Sacred Buddhist Mountains, the other three of which are Mt. Emei in Sichuan, Mt. Jiuhua in Anhui and Mt. Putuo in Zhejiang. Mt. Wutai is with remarkable reputation not only in China, but also out of China including Japan, India, Sri Lanka, Myanmar, Nepal, etc.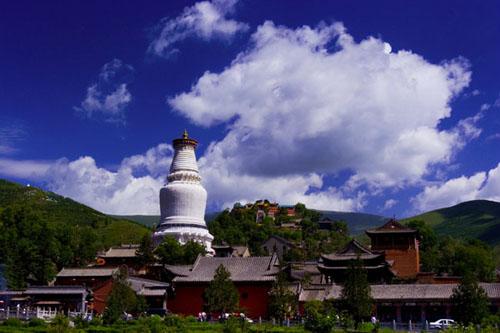 Twin Pagoda Temple
Also known as Yongzuo Temple, Twin Pagoda Temple, situated at the foot of a hill of southeastern Taiyuan, was built by an eminent monk called Fudeng by the order of the emperor in 1608 viz. the 36th year under Emperor Wanli's reign. Due to the lofty twin pagodas, the temple is commonly referred to as the Twin Pagoda Temple. Facing north, the Twin Pagoda Temple was constructed on mountain, affording a good view for its superior position.Currently, the existing temple complex is made of bricks and consists of the front, back and pagoda yards. In pagoda yard, the twin pagodas and two halls can be found. In back yard, the Mahavira Hall, Sansheng Hall (Hall of Three Sages), Hall of Abbot, etc. are located.
In front yard, the charming peonies are widespread. Every time the flowering season comes, the front yard is thick with the perfume of peonies.The main buildings in this Buddhist temple are the twin pagodas, both of which are 54.7 meters tall, have 13 stories, and lead to the tops via twisted ladders. Decorated with delicate dou gong of tile carving to support the splendid flying eaves, the Twin Pagoda Temple has become a must-visit site and the symbol of Taiyuan. Climbing the pagodas, the tourists can get a wide prospect of Taiyuan. Moreover, the temple also collects lots of rare steles containing the handwritings of renowned ancient calligraphers like Yan Zhenqing, Su Shi, Wang Xizhi, and Liu Zongyuan.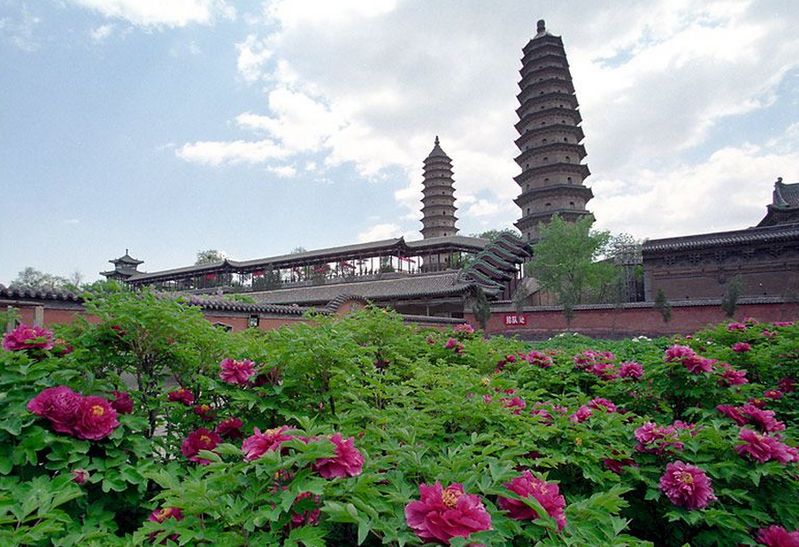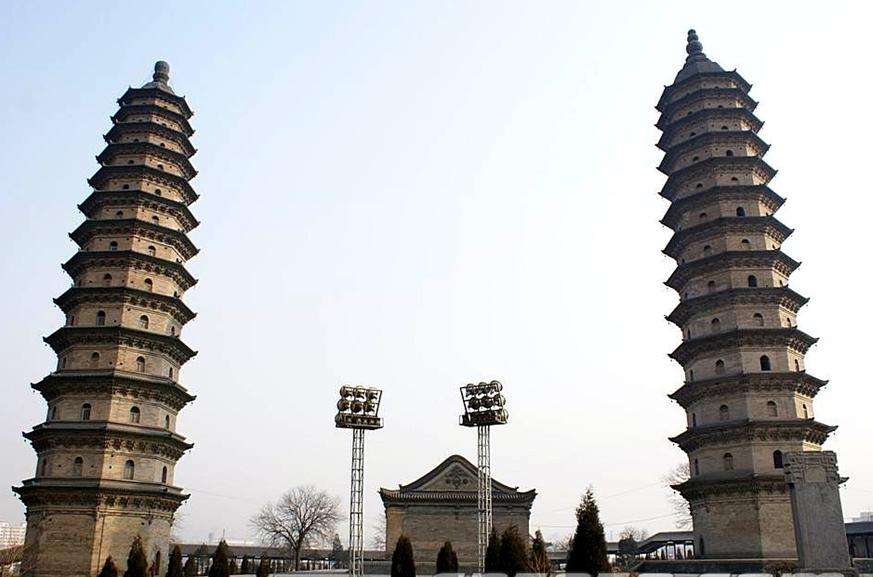 Chong Shan Monastery
Chongshan Monastery was built in the Tang Dynasty and once called White Horse Monastery (Baima Si), located in Huangmiao Lane, Wuyi Road, Taiyuan City. In 1381, Zhu Gang, third son of first Ming Emperor Zhu Yuanzhang, had the temple rebuilt and renamed it Chongshan Monastery to honor his mother. Covering an area of 40.4 acres, Chongshan Monastery was obviously magnificent.However, during the Qing Dynasty, the monastery was almost reduced to ashes. Today only one-fortieth of the monastery survives, including the Dabei Hall, the Temple Gate, the Bell Tower, and the east and west wing rooms.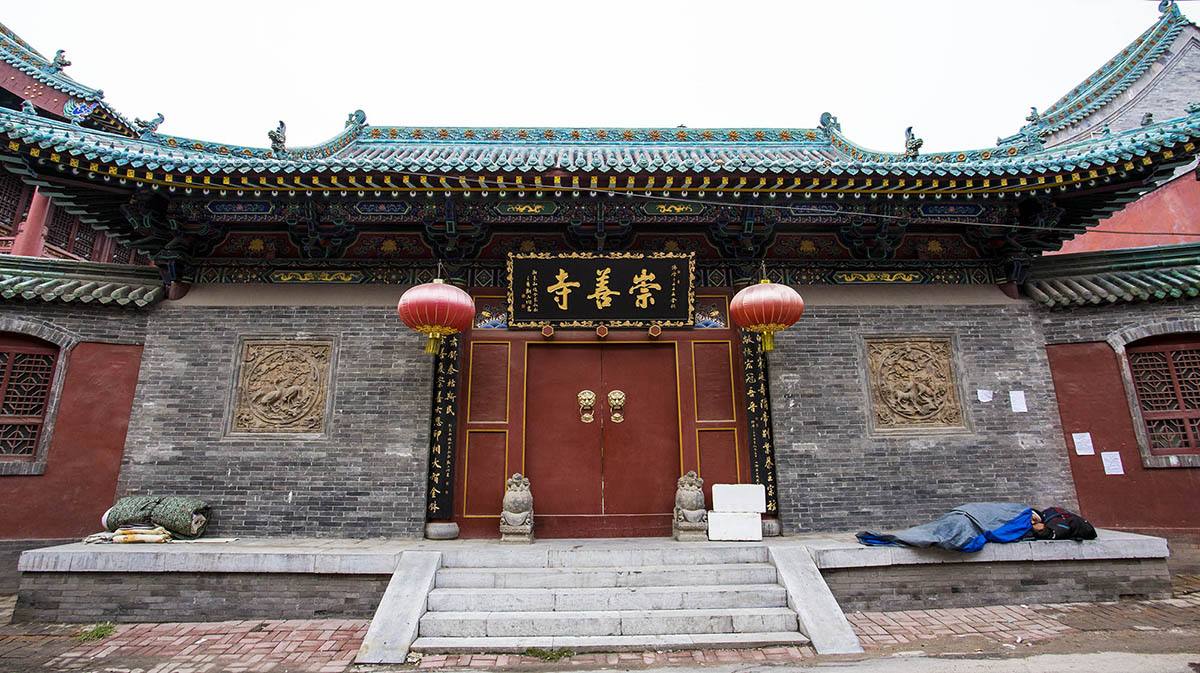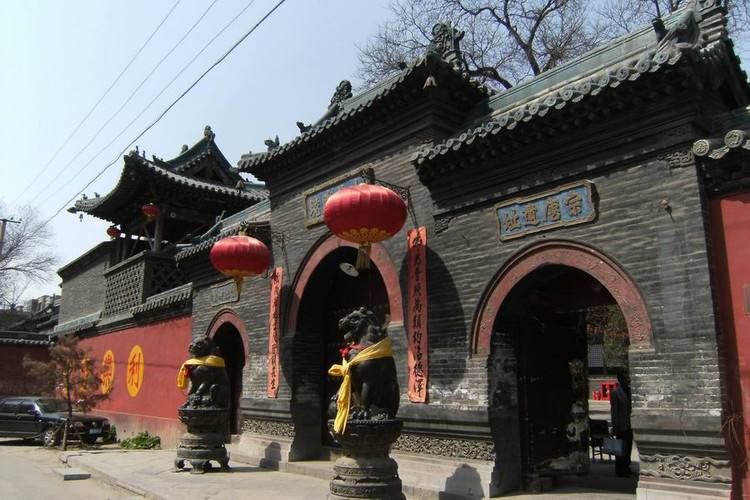 Meng Shan Giant Stone Buddha
Meng Shan Giant Stone Buddha is located southwest of Taiyuan city. The stone Buddha was constructed in Beiqi period, with its original height 63 meters which is a little lower but 162 years earlier than Le Shan Giant Buddha Statue. Despite the world-recognized Bamyan Buddha Statue in Afghanistan and Le Shan Giant Buddha Statue in China, Meng Shan Buddha Statue is the other carved stone statue in open air the same level as the two mentioned above, but it is rarely known for the world.
During the Sui and the Tang Dynasty, Buddhism was popular through the country, and Taiyuan was an import Buddhist center in north China. Kaihua Temple, as one of the most famous Buddhist temple in Taiyuan, became a busy and crowded place of worship for Buddhists.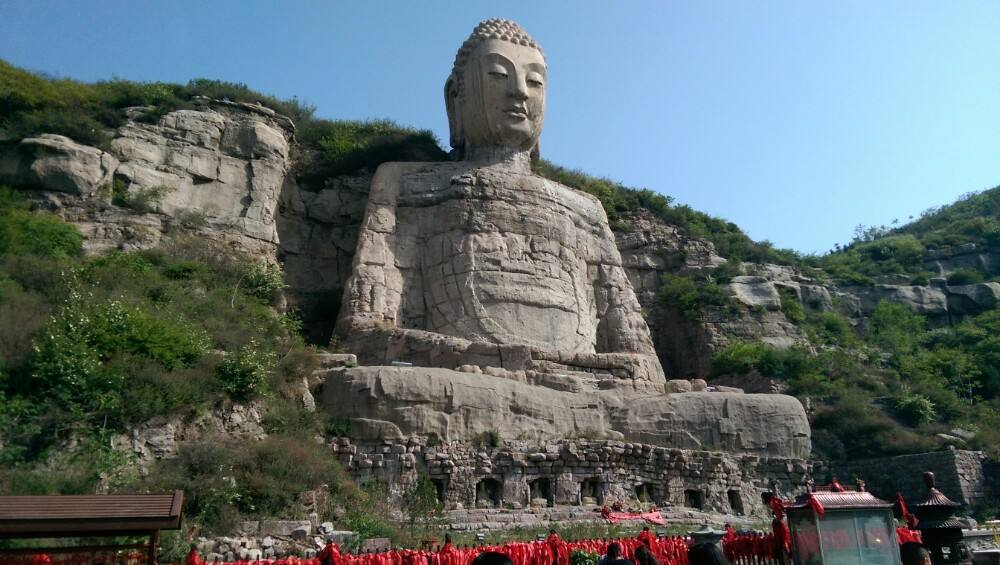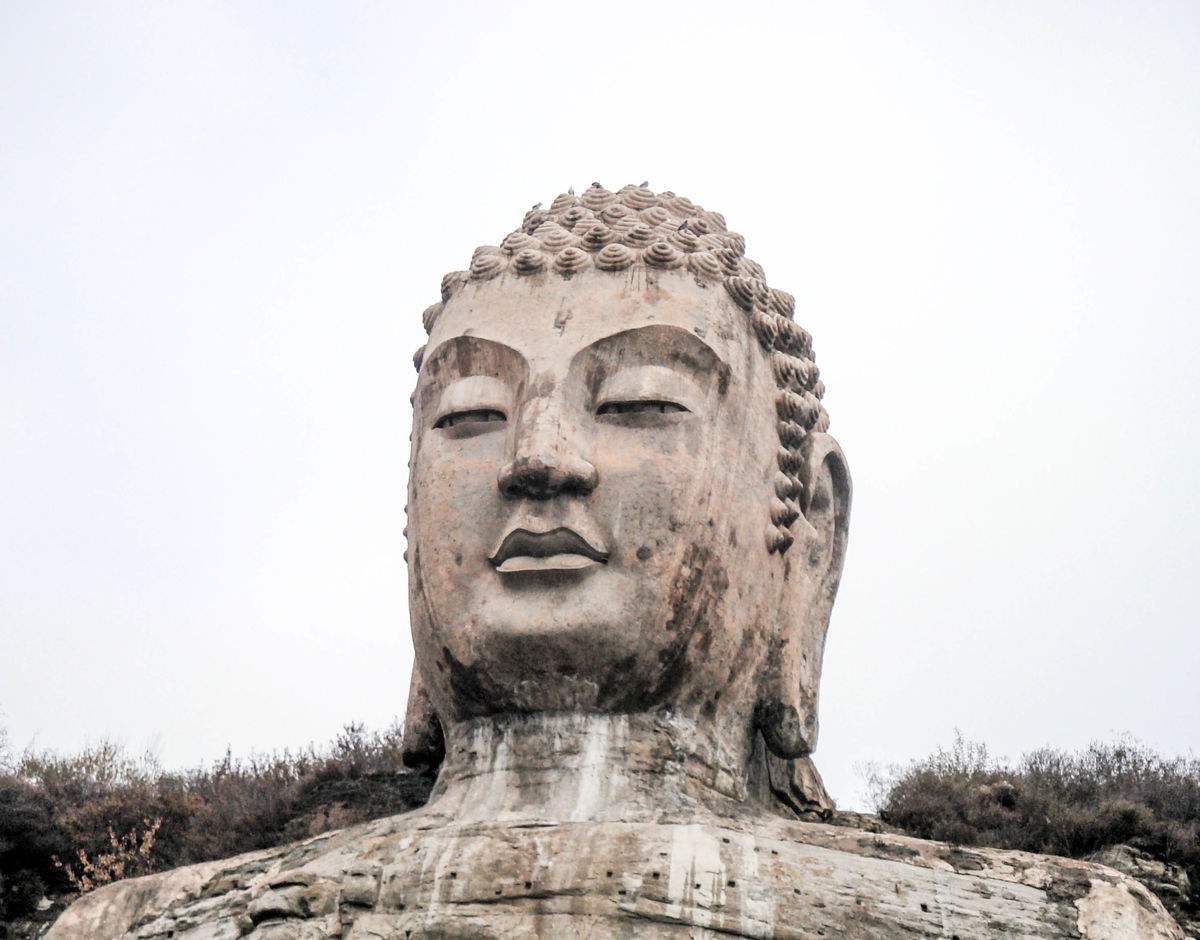 Tianlongshan Grottoes
Tianlongshan Grottoes consist of 24 caves chiseled on the cliff waists of the eastern and western peaks of Tianlong Mountain, and are famous for the 1,500 statues and 1,144 pieces of relief, sunk panel and portray in the caves, 15 of which were carved in Tang Dynasty and in the majority. The carvings made in the Eastern Wei Dynasty have the features of accurate proportion, realistic and vivid image and strong sense of life while the Tang Dynasty statues are lifelike and beautiful in posture.
Among all the sculptures, those collected in the No. 9 cave can be called the bests of all stone carvings, such as the 8-meter-tall Maitreya sitting statue with harmonious proportion and dignified appearance, 11-meter-high Kwan-yin standing statue with rounded body shape and wearing gorgeous ornaments and gauzy leno, and Samantabhadra statue, with eternal smile and serene look.