Kashgar Culture
Post Date: 2020/03/16 15:18
Share to:
Overview
Kashgar is city with a history more than 2000 years, it's an old and cultural city in Xinjiang. When you travel to Kashgar, you should taste of local culture. Since 90% of people in Kashgar are Uyghur, there is also the unique national customs culture. A great number of Uyghur live there. They believe in Islam so they have different customs. With that said the Uyghur culture is strong and you can still see important aspects of their lifestyle in Kashgar.

Food
As the largest population in Kashgar, Uygur food dominates the city. The food is characterized by mutton, beef, chicken, carrots, tomatoes, peppers, onions and other dairy foods. Many Uygur dishes are influenced by other ethnic groups in both Xinjiang and central Asia, and popular local dishes are welcomed by both residents and travellers.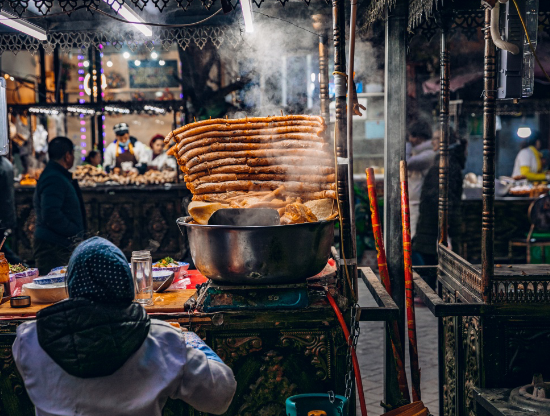 Clothing
Different ethnic groups have their own clothing. Uyghur clothes are most common in Kashgar since there are 90% of them. The clothes featured a beautiful and unique style. Man usually wears shirt with a qiapan which the collar cross from the right overlapping, without button, and to the knees. Woman likes colorful blouse with collar but no sleeves. Everyone likes fine embroidered, quadrilateral color cap and long boot. Young unmarried women wear their hair in eight and ten or even more braids, the longer the more beautiful. Religious people use long and white cloth to wrap their heads.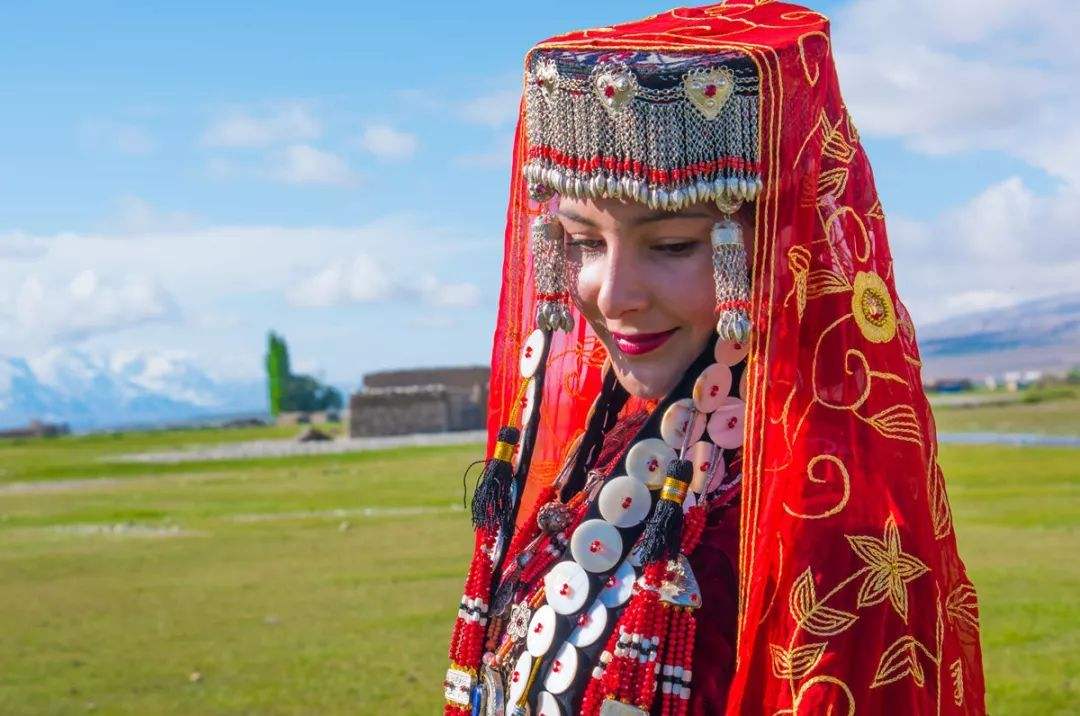 Architecture
People in Kashgar make thier house and buildings with earth and wood,the roof where has a window is flat and square. It used for people to enjoy scenery and relax themselves.The houses here are very close to each other. Each house is a yard itself, where is planting many flowers and trees of peach, almond, pear, grape and fig. In the house, usually there is an adobe kang; a tapestry on the wall with many big and small niches decorated with flower patterns.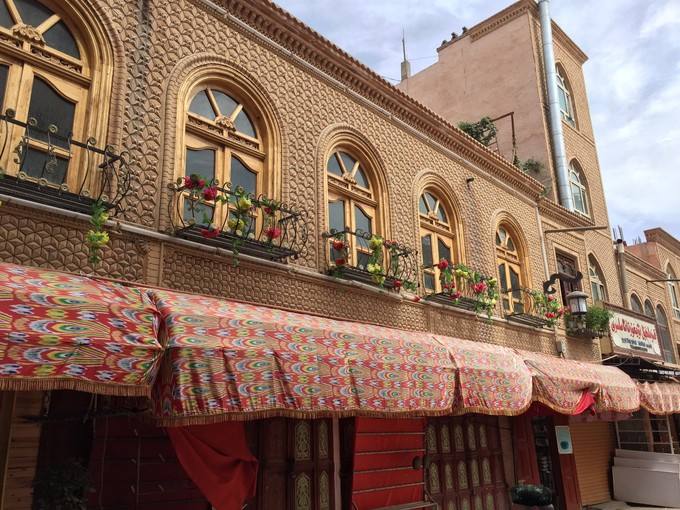 Culture of Dances and Songs
Kashgar is famous for Dancing & Singing. There are many enthic group live there. It the past, the dances & songs were introduced to the central Asia and it was popuplar from Tang Dynasty in China. It is one of famous part in Chinese music and dance art.The world famous Uyghur classical music Twelve Muqam is rare treasure of Uyghur music and dance art. Uyghur dances include populous and changing Kashgar Synime, and Dao lang Dance, Sa ma Dance, Maxirap Dance etc.