Xian Tour Guide Anita
Post Date: 2020/06/30 13:49
Share to:
About Me
Hi, it's Anita. I am an authentic Xi'an girl, I like this land where I grow up, it carries the most precious memories of my life. I am a well – trained English tour guide in Xian with over 5 year experience. I like to share what I see and hear with my friends. If you come to Xian, you should definitely to meet me in Xian and give me a chance to cater a wonderful journey for you & your family!
Specialty & Personality
I speak excellent English, and I understand customer service. Easy to work with my guests, know how to listen to customers' needs. Take good responsibility of my work, be careful about everything. I feel confident about myself, nothing can stump me. English is one of my strong points, majored in the Business English, no communication barriers with foreigners.
My Hobby
I'm interested in the traditional Chinese culture, so my hobbies are practicing Chinese calligraphy, painting, and playing chess. I spent a lot of time to do these thing, they are the meaningful hobbies of my amateur, which can let me relax my nervousness and relax!
My Chinese calligraphy & painting are prominent, I also enjoy the peaceful time to do them at home. I am very willing to teach you

My Story
I am a young tour guide in this company, but with a rich tour guide experience, lead many Xian tour groups in the past few years. Many guests thought such a young guide how can take us around the Xian when I started to take tour, but my service proves that their idea is wrong. When I decided to work in the tourism industry and as a professional tour guide, I spent a lot of time in learning the guide tour service, history, culture, local lifestyle of Xian city and China, practice my English with some native speakers, follow the experienced tour guide to learn how to guide the guest around Xian, walk into the every corner of city to find the best dining place, interesting activities, shopping areas and more. All of these are to prepare myself when I really lead the group on my own.
During the past 5 years, not only take the tours but also improve myself. I join in many local tour guide competition, tourism activities as well as interpreter in some conference. With a background in business English, I will be your good partner in Xi'an business to help you communicate with local companies in Xi'an. I got many excellent reviews from my guests, every good review is affirmation of my work. I've gained a great knowledge about this beautiful city which I would love to share with you.

Xi'an in My Impression
I'm a native girl from Xian, i love Xian this city very much. Many travelers come here because of the famous attraction: Terracotta Warriors, Ancient City Wall, Big Wild Goose Pagoda as well as extended the Xian tour to visit the most dangerous Huashan Mountain. You might plan a detailed tour itinerary and choose the hotel before you come to Xian city. Xian also is a place famous for the food culture as well as the shopping center in the northwest China. As the starting point of the ancient silk road, there are lots of famous local products that recommended.

Xi'an is one of the most prosperous cities in China and shoppers will find a large number of market stalls. Bargain hunters will be able to save large sums of cash on low priced gear and copies of designer goods. Xi'an's markets are great places to shop, provided you don't mind competing with the crowds. These markets spring up all over the city and are also great places for watching local life unfold. In addition to bustling market places, visitors to Xi'an will also find a good number of modern, air-conditioned shopping malls. These large malls contain branches of leading designer stores as well as up and coming Chinese brands and are interesting places to indulge in a little retail therapy. If you want to go for shopping in Xian, you should go to Xi'an Antique Market, Tang Tricolored Pottery Factory, Baihui Market, Century Ginwa Shopping Mall, Shuyuan Xiang and more.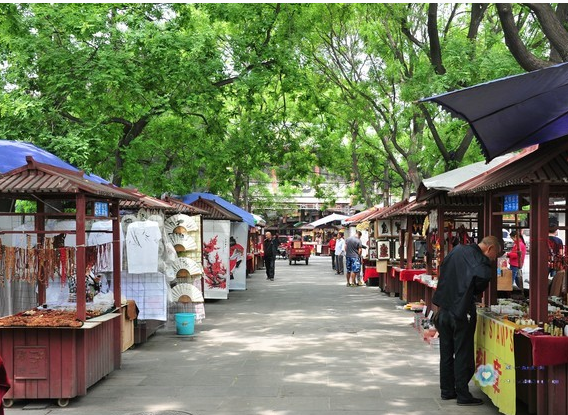 Xi'an produces high quality walnut, pomegranate, cured Beef, and Chou Jiu (a kind of local wine). Tourists could buy these local foods at supermarket or food stores. Muslim quarter is also a good place to buy local specialties. You could also buy some souvenir in Xi'an, including rubbings of stone stele, tri-colored glazed pottery of the Tang Dynasty, statues of Terra Cotta Warriors and Horses, and so on.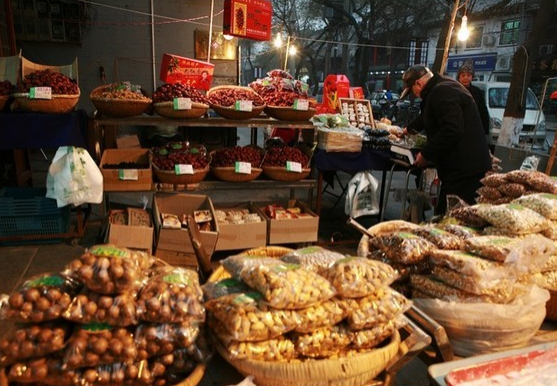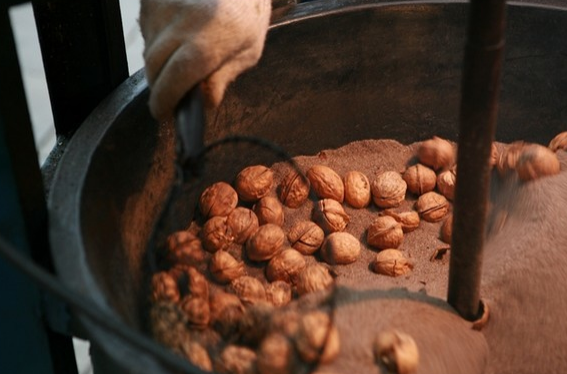 Last but not least, discounts can be had at most market stalls and even at some shopping centers. Bartering is common practice throughout China and with a little persistence and charm it is possible to save up to 50 percent of the original asking price.