Summary
Day 1 Arrive in Urumqi
Day 2 Urumqi: Xinjiang Regional Museum, Heavenly Lake, Erdaoqiao Grand Bazaar
Day 3 Urumqi--Turpan by driving: Karez Well, Emin Minaret
Day 4 Turpan--Urumqi by driving: Tuyugou Valley, Gaochang Ancient City, Bezeklik Caves
Day 5 Departure Urumqi
DAY 1 Arrive in Xinjiang
Place&Transport: Urumqi
Today's Activities: Transfer you from the airport to your hotel (the international air ticket is not included)
Accommondation: Four Stars Hotel (Can be customized) in Urumqi
Meal: N/A
Welcome to Xianjiang Urumqi! Urumqi, the capital of Xinjiang Uygur Autonomous Region in northwest China, is just like a piece of emerald embedded at the foot of the Tianshan Mountains. As home to 49 minority ethnic groups, this graceful prairie city is an important stop along the ancient Silk Road, leading to Central Asia and even as far as Europe.
Upon on your arrival, you will be picked up by our Urumqi local guide at the exit of airport with a welcome signage "China Silk Road Tour" and escorted you to your hotel. Our tour guide will help you check in, the rest of the day is free for you to recover your jetlag.
DAY 2 Urumqi
Place&Transport: Urumqi
Today's Activities: Xinjiang Regional Museum, Heavenly Lake, Erdaoqiao Grand Bazaar
Accommondation: Four Stars Hotel (Can be customized) in Urumqi
Meal: B, L
In the morning, our tour guide will pick you up at your hotel lobby and your Xinjiang Minority Tour start.
Your first stop for today is Xinjiang Regional Museum. Built in 1953, it has an exhibition hall that covers an area of about 7,800 square meters (approx. 9,328 square yards). The building is in a Uigur style, the internal decor having strong ethnic features. In total there are over 50,000 items in the collection. These not only represent the ethnic lifestyle and humanity of the region but also illustrate its revolutionary spirit. With such an abundance of items on display, the exhibition is widely acknowledged for its comprehensive and informative nature both at home and abroad.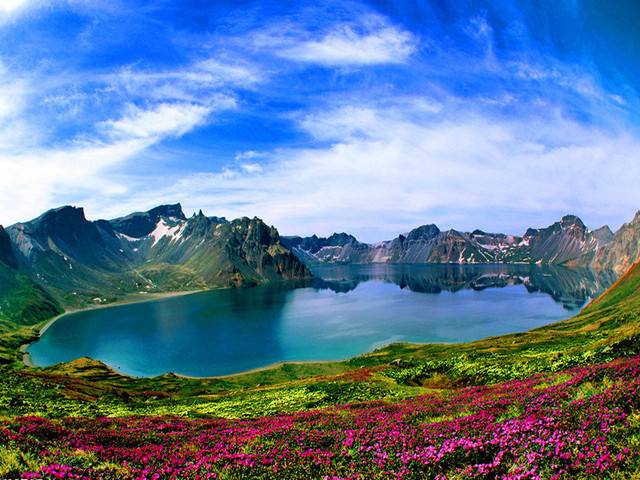 Urumqi Regional Museum
Next, you will transer to drive Heavenly Lake, also named Tian Chi. (around 1.5 hours). Covering 4.9 square kilometers (1.89 square miles), this crescent-shaped lake deserves its name, Pearl of Heavenly Mountain ( Tianshan Mountain ). With melted snow as its source, Heavenly Lake enjoys crystal water. In summer, the beautiful lake is an ideal cool resort. Boaters on the lake see the ever-changing silvery mountains soaring into the blue sky, their slopes highlighted with verdant pasture and flamboyant wild flowers. Fishing at dusk has its own special charm. A day in this fairyland promises restoration. Heavenly Lake, a relic of the Quaternary Period Glacier and its surrounding geological relics, offers science lovers exploring opportunities.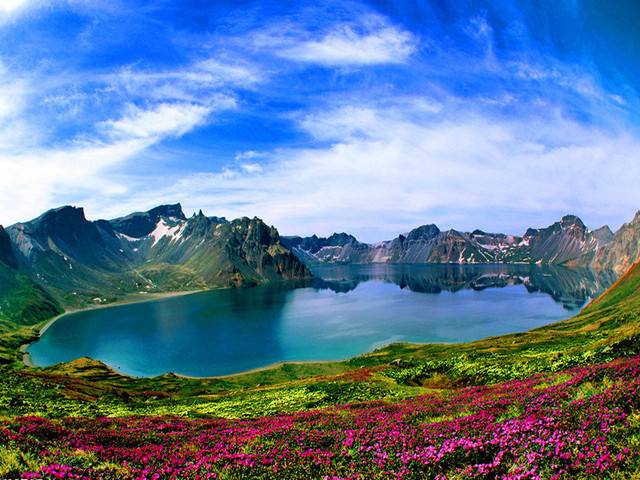 Heavenly Lake
You will have lunch at a local Chinese restaurant to taste authentic Xinjiang food. The food began taking roots in China when Islam made inroads into the country. The ethnic groups of the region all have their own food prohibitions and features.
In the afternoon, drive you back to downtown area to explore the Erdaoqiao Grand Bazaar. It is the largest retail and wholesale market of ethnic minority goods in Xinjiang. Erdaoqiao has long been a distribution center for goods from both Xinjiang and central Asian countries. A covered market was first opened in 1982, measuring 6756 sq metres, followed by the new Erdaoqiao market which was completed in 2002 and covers 35,000 square metres. Both markets forms a lively tourist and trading center. Next to the market lies the Erdaqiao mosque.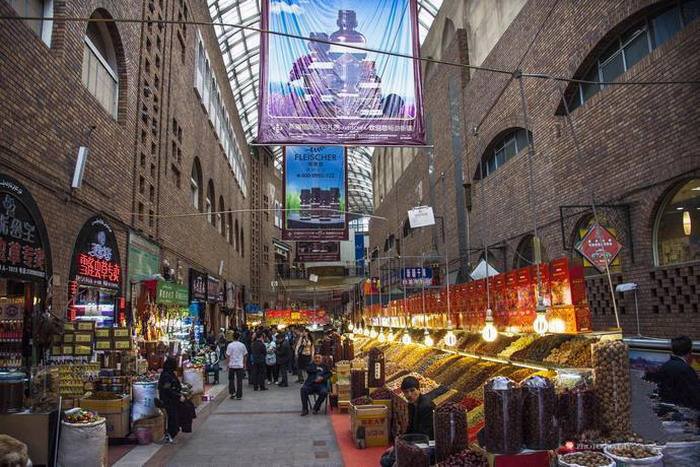 Erdaoqiao Grand Bazaar
After dinner, you will be taken back to your hotel.
DAY 3 Urumqi-Turpan by Vehicle
Place&Transport: Turpan
Today's Activities: Karez Well, Emin Minaret
Accommondation: Four Stars Hotel (Can be customized) in Turpan
Meal: B, L
Today, get up early in the morning, our tour guide will transfer you to Turpan, it takes around 3 hours for one way.
Once arrived in Turpan, your tour start. The first place you will visit is Karez Well. In Xinjiang, the greatest number of karez wells are in the Turpan Depression , where today there remain over 1100 karez wells and channels having a total length of over 5,000 kilometres (3,100 mi). The local geography makes karez wells practical for agricultural irrigation and other uses.You will know the underground water supply and irrigation system.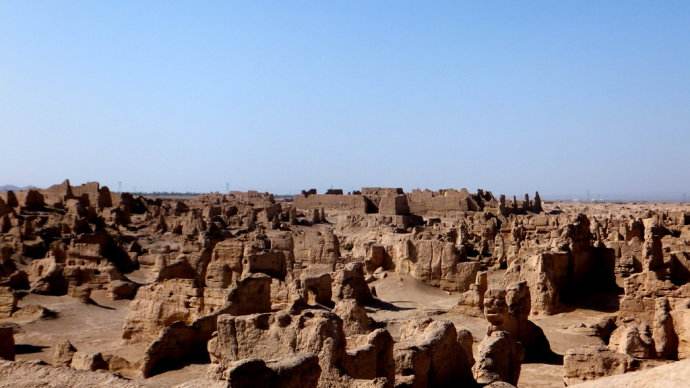 Karez Well
Your lunch will be arranged at a local people's house to try the home-cooked food.

In the afternoon, our guide will take you to visit Emin Minaret (Sugong Pagoda). Emin Minaret is the biggest ancient pagoda existing in Xinjiang and the only Islamic ancient pagoda in the country. Appreciate sunset at Jiaohe Ancient City and have leisure walk at the valley about 40 minutes.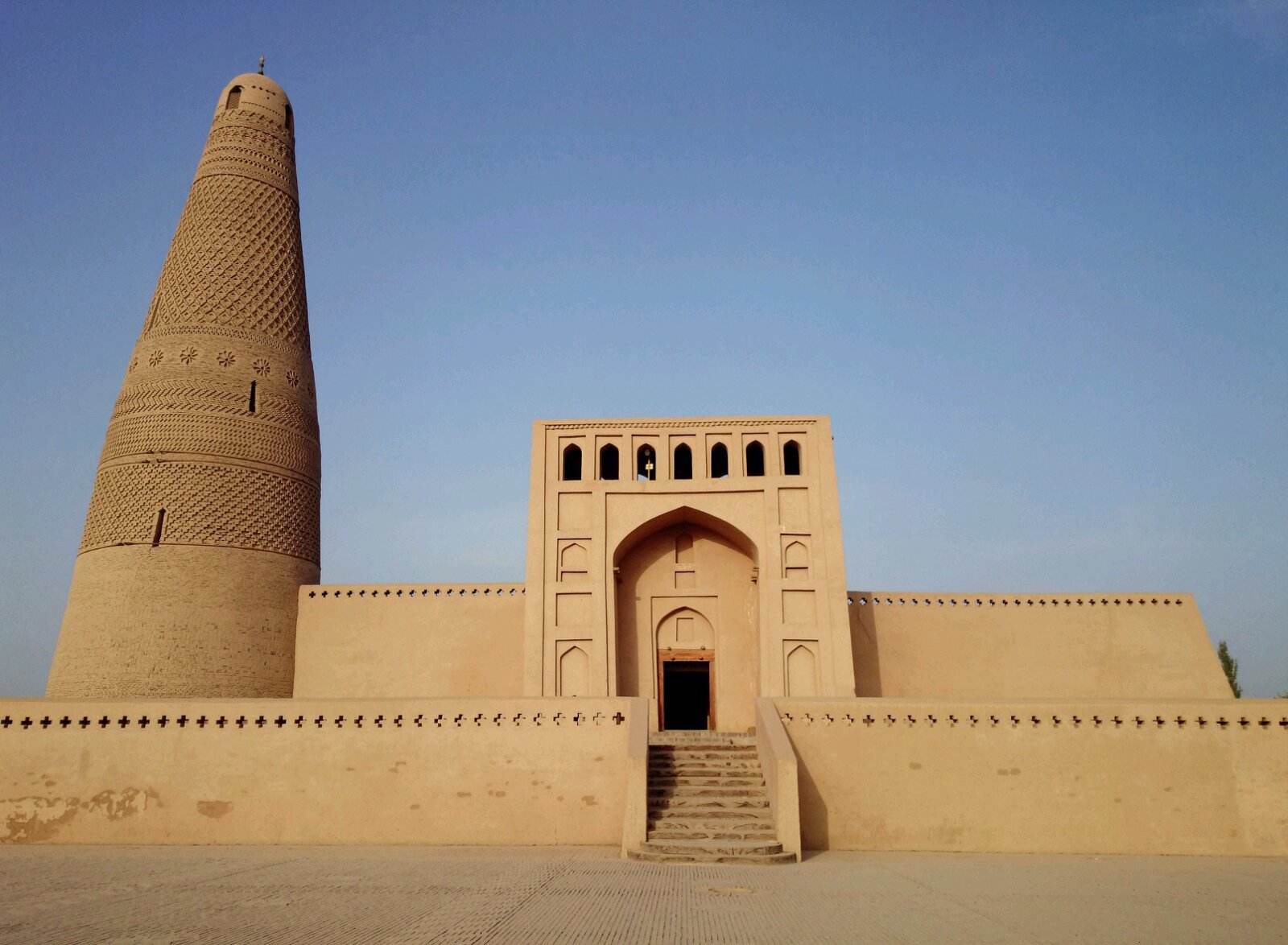 Emin Minaret
At last, drive you to your hotel, our tour guide will help you check in. Your dinner will be arranged at your hotel, the rest of the day is free on you own to have a rest.
DAY 4 Turpan-Urumqi by Vehicle
Place&Transport: Turpan
Today's Activities: Tuyugou Valley, Gaochang Ancient City, Bezeklik Caves
Accommondation: Four Stars Hotel (Can be customized) in Urumqi
Meal: B, L
In the morning, our tour guide will drive you to Tuyugou Valley, which is a valley village cutting into the flaming mountains located in the Taklimakan Desert. Tuyugou is an ancient village with roughly 1700 years of history, till this day they still preserve and use ancient Uyghur customs and culture. This valley village is also a pilgrimage area for many Muslims, with the main destination being The Mazar, or the tomb of the first Uyghur Muslim. It's said that seven trips to Tuyoq is equal to one trip to Mecca.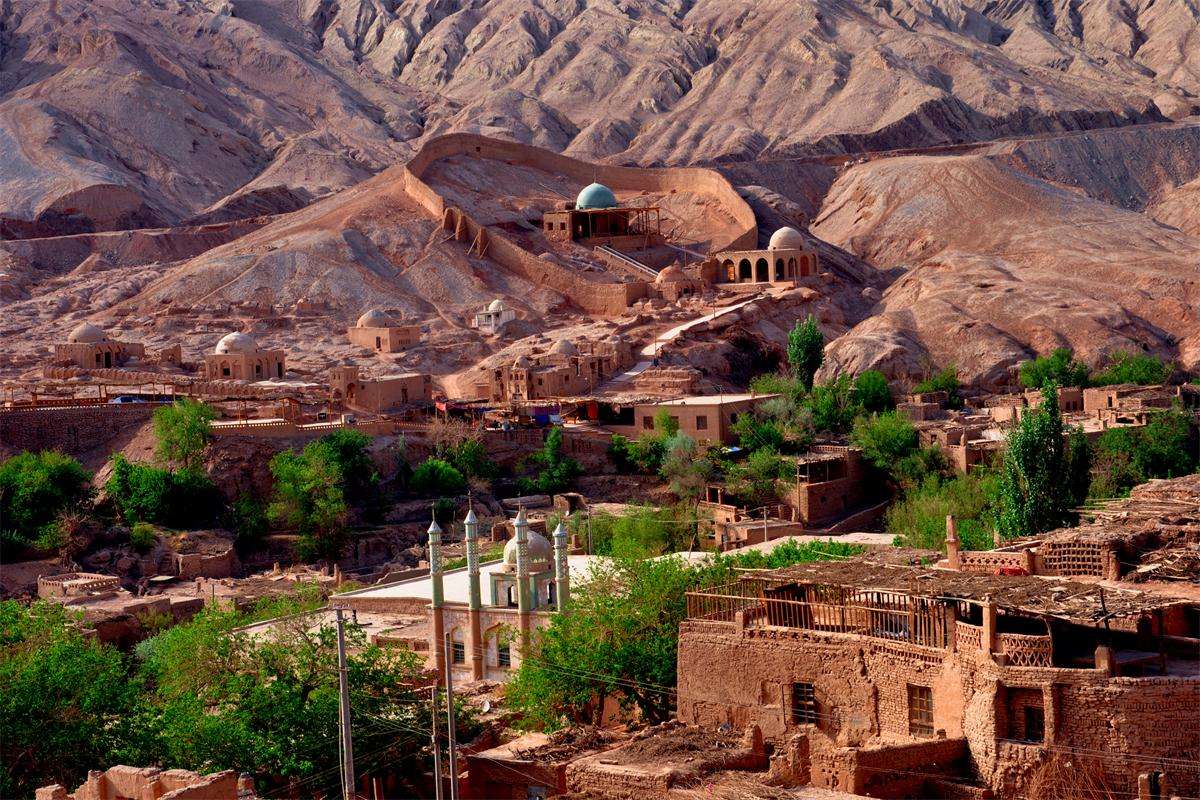 Tuyugou Valley
Next, you will visit Gaochang Ancient City. Gaochang Ancient City served as an important commercial and cultural center on the northern edge of the Silk Road for long time. It was once the thriving capital of an important kingdom that controlled over twenty other towns. Gaochang was also an important religious center. Buddhism was firmly established there under the Tang. The monk-traveler, Xuanzang, taught in Gaochang around 630 on his pilgrimage to India in search of Buddhist sutras. The city had numerous monasteries and temples, and at one time there were perhaps 3,000 monks and priests within its environs.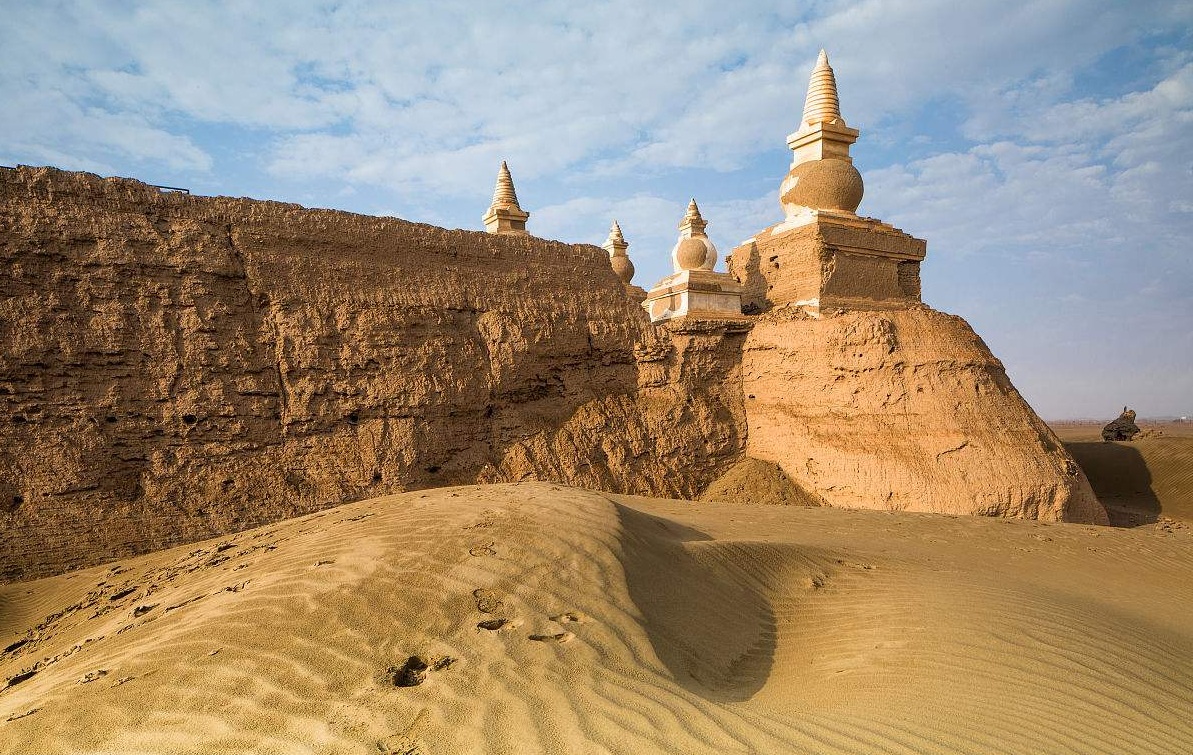 Gaochang Ancient Town
You will have simple lunch at a local Chinese restaurant.
In the afernoon, you will pay a visit to Bezeklik Caves, it also known as the Bizaklik Thousand-Buddha Caves.There are 77 rock-cut caves at the Bezeklik Caves. Most have rectangular spaces with rounded arch ceilings often divided into four sections, each with a mural of Buddha. The effect is of entire ceiling covers with hundreds of Buddha murals. Some ceilings in Bezeklik Caves are painted with a large Buddha surrounded by other figures, including Indians, Persians and Europeans.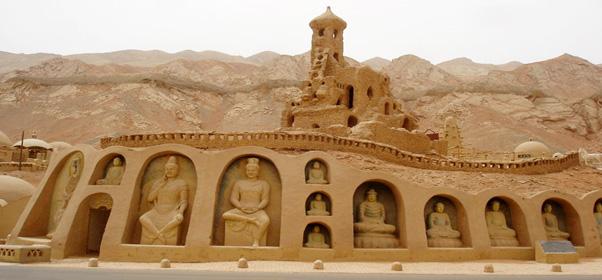 Bezeklik Caves
After the tour ends, transfer you back to Urumqi.
DAY 5 Urumqi Departure
Place&Transport: Urumqi
Today's Activities: Transfer to the airport
Accommondation: N/A
Meal: B
Today is free on your own until our driver pick you up from your hotel and transfer you to the airport for your flight to next destinastion. Your 5 Days Xinjiang Minority Tour to Urumqi and Turpan comes to the end.
Price Per Person in US Dollars