Summary
Day 1 Arrive in Xiamen
Day 2 Xiamen: South Putuo Temple, Hulishan Fortress, Zhongshan Pedestrian Street
Day 3 Xiamen--Yongding: Chuxi Tulou Cluster, Gaobei Tulou Cluster
Day 4 Yongding--Xiamen: World Cultural Heritage Site - Yongding Hakka Tulou
Day 5 Xiamen Departure: Gulangyu Island, Leave Xiamen
Day 1 Arrive in Xiamen
Place&Transport: Arrive in Xiamen
Today's Activities: Transferred to your hotel
Accommondation: Four Stars Hotel (Can be customized) in Xiamen
Meal: N/A
Welcome to Fujian Xiamen! Upon on your arrival, our Xiamen local tour guide will pick you up at the exit of the airport or train station, you will find a welcome signage "China Private Tour". And escort you to your hotel directly, our tour guide will help you check in. The rest of the day is free on your own to have a rest.
Day 2 Xiamen
Place&Transport: Xiamen
Today's Activities: South Putuo Temple, Hulishan Fortress, Zhongshan Pedestrian Street
Accommondation: Four Stars Hotel (Can be customized) in Xiamen
Meal: B, L
In the morning, our tour guide will meet you at your hotel lobby and your Fujian tour start as below:
Firstly, drive you to visit South Putuo Temple. South Putuo Temple is a Buddhist resort in southern Fujian. Located at the foot of Wulao Peak in the southeast of Xiamen City in Fujian, it seats next to Xiamen University with azure sea in hundreds meters reach. South Putuo Temple is a very quiet yet rather prosperous temple visited by many devout tourists in Xiamen, and many tourists come here to pray for health and wealth. Architectures in the temple are very delicate, and the environment here is also great. Buddhist College of Minnan, with a long standing reputation, is also located in the temple.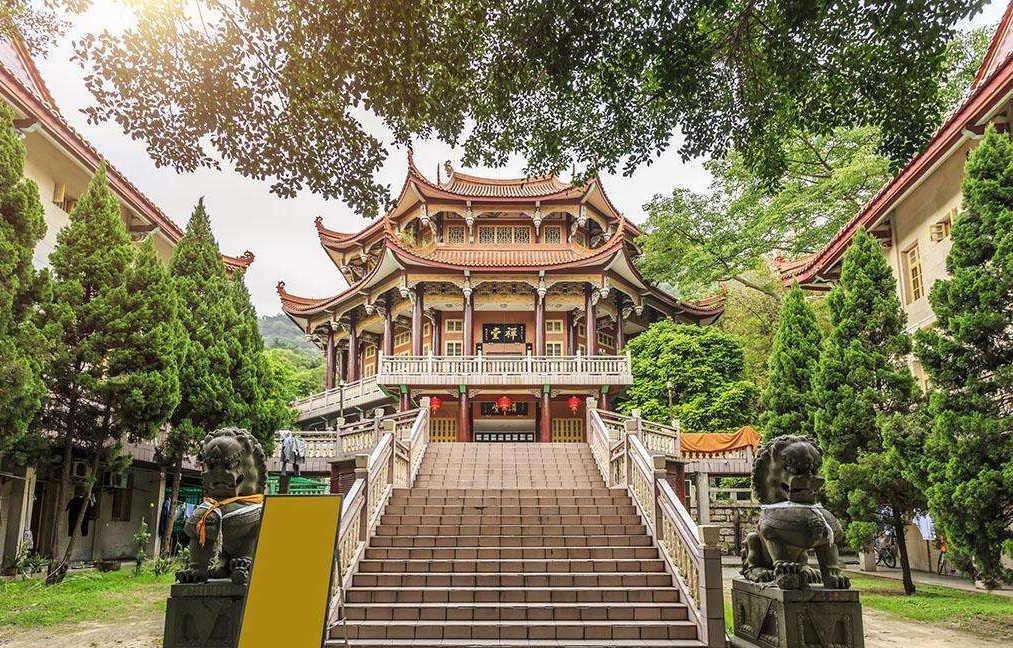 South Putuo Temple
In the afternoon, you'll head to Hulishan Fortress. Located on the south side of Xiamen Island, Hulishan Fortress guards the Chinese shore for over a century now. Built in 1894, during Guangxu reign in the Qing Dynasty, it has always been an important landmark in the island's history, also serving a key role to the country's defense against the Japanese in 1900 and 1937. It's a good choice for history buffs, families with children, or those looking for a diversion from the typical beach scene should visit Hulishan Fortress, sprawling across a hilltop bluff overlooking Baicheng Beach near Xiamen University.
The way leading to the fortress is a "one-hundred-meter banyan trees path". It's a stone-paved road that is specially designed for improving tourism facilities, where was originally a dirt road for horse. The road is covered by old banyans and acacias, of the same age with the fortress. They form a beautiful scene on the way to fortress. Standing under these magical banyans, a massive relief sculpture named "the Soul of Nation" on the wall come in to eyes, on which the history of fortress is described vividly. Hulishan Fortress, a history witness, will exist forever.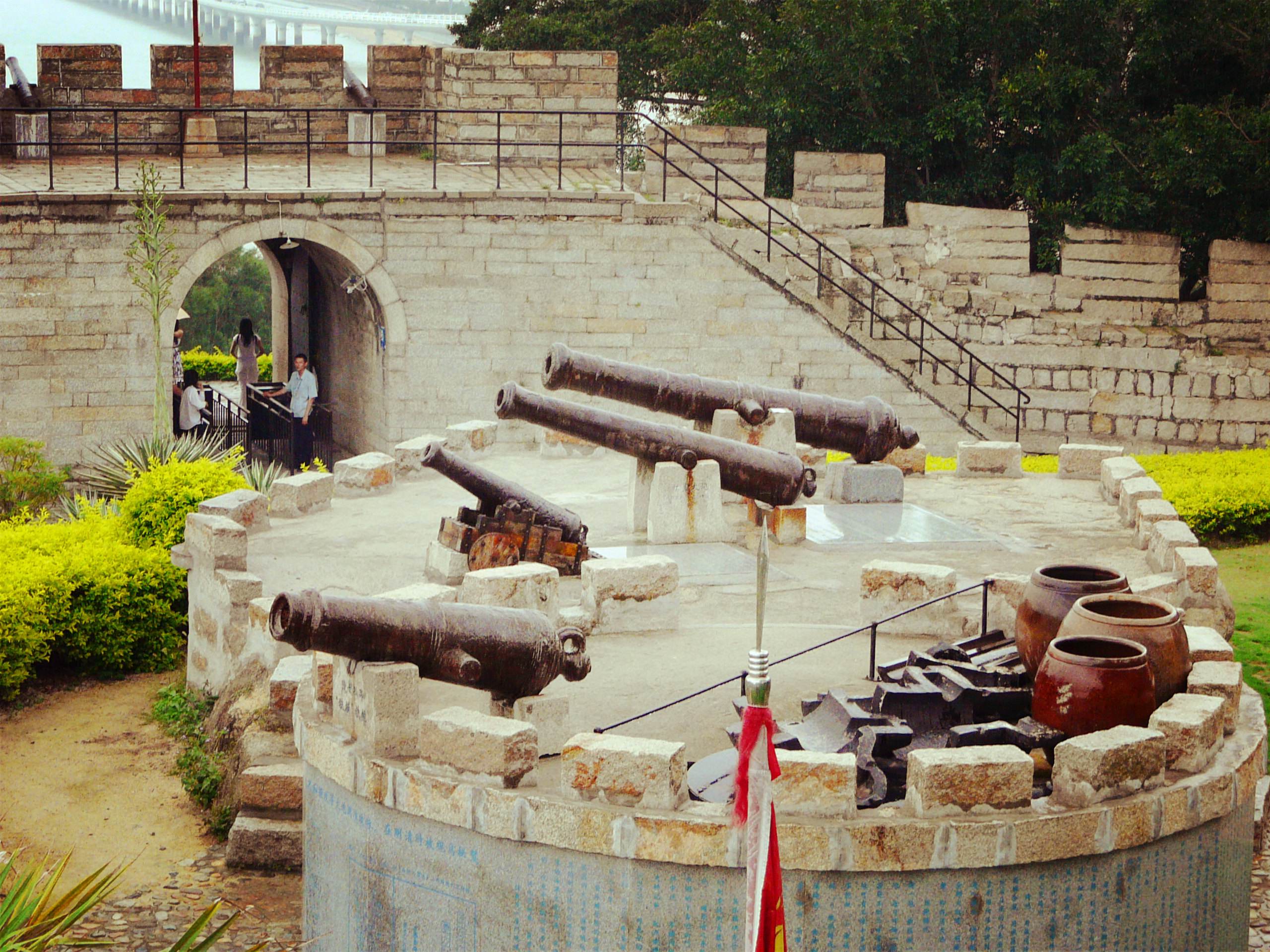 Hulishan Fortress
At last, you will stroll the centuries-old Zhongshan Pedestrian Street where you can buy some Xiamen local specialties and cultural artifacts, try some Xiamen local snacks such as Shacha noodles, Oyster omelet and Spring roll. drive along the Island Ring Road to visit Zengcuoan. Once a small fishing village in the southeast of Xiamen Island, Zeng Cuo An, an urban village of Xiamen, has been developed into a famous village and a paradise for artistic people from across China in just a few years.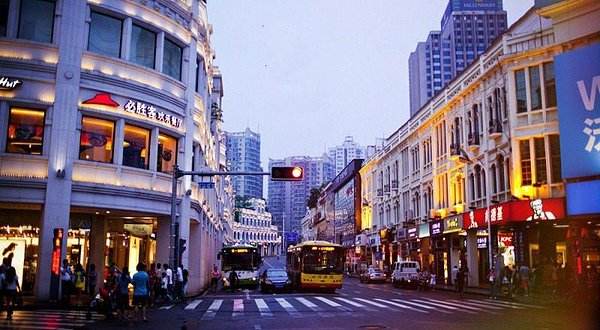 Zhongshan Pedestrain Street
Drive you back to your hotel.
Day 3 Xiamen-Yongding
Place&Transport: Xiamen
Today's Activities: Xiamen to Yongding, Fujian Tulou, Chuxi Tulou Cluster
Accommondation: Four Stars Hotel (Can be customized) in Yongding
Meal: B, L
After breakfast, drive you to Tulou Cluster in Nanjing County. It takes around 3 hours by driving from your hotel in Xiamen downtown. On the way, you will see banana plantations and coffee plantations. You will arrive at Gaobei Tulou Cluster and visit Chengqilou, the largest Tulou in this area, which is almost three hundred years old and is made up of four concentric circular buildings. This King of Round Earth Building has altogether 400 rooms and used to house 80 families, totaling 600 people in its prosperous days.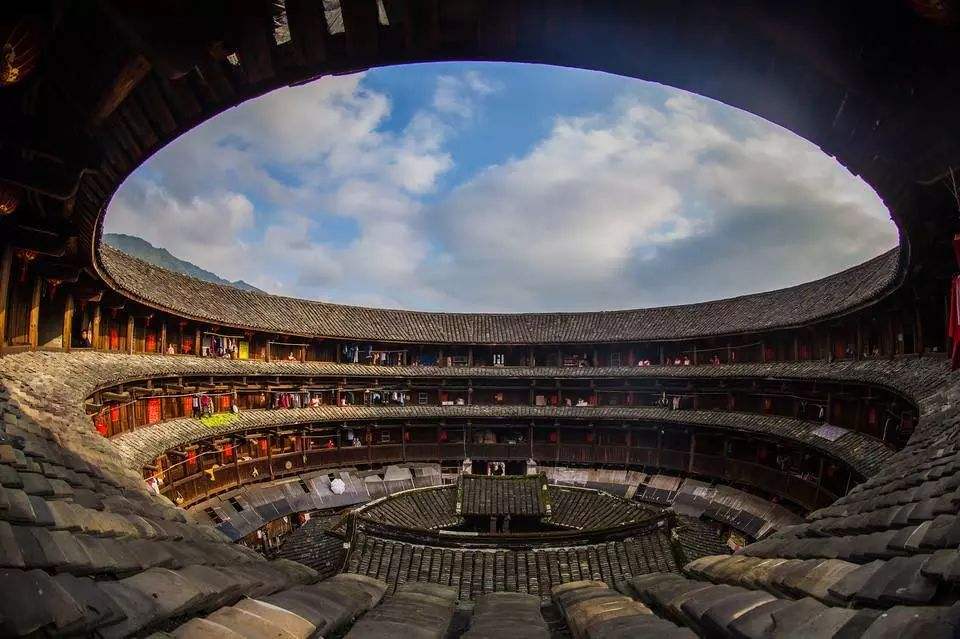 Tulou
Once you arrived, check in the Hakka family hotel and have lunch. Chuxi Tulou Cluster is situated on the hillside, about 40km southeast of Yongding County. There are five circular Tulou buildings and over a dozen of rectangular in shape in Chuxi village. You will visit Jiqinglou, Shengqilou and Yuqinglou, which are typical buildings of the Hakka earth buildings in Chuxi Tulou Cluster.
Jiqinglou was built in1419 during the reign of Emperor Yongle in Ming Dynasty. Jiqinglou is composed of two concentric rings – outer ring and inner ring with four floors. Jiqinglou has 72 staircases dividing the Tulou building into 72 independent Units. Shengqinglou was built in 1799. Covering an area of 660 square meters, three floors with 37 rooms in each one. Yuqinglou was first built in 1729, and now turn into a family hotel.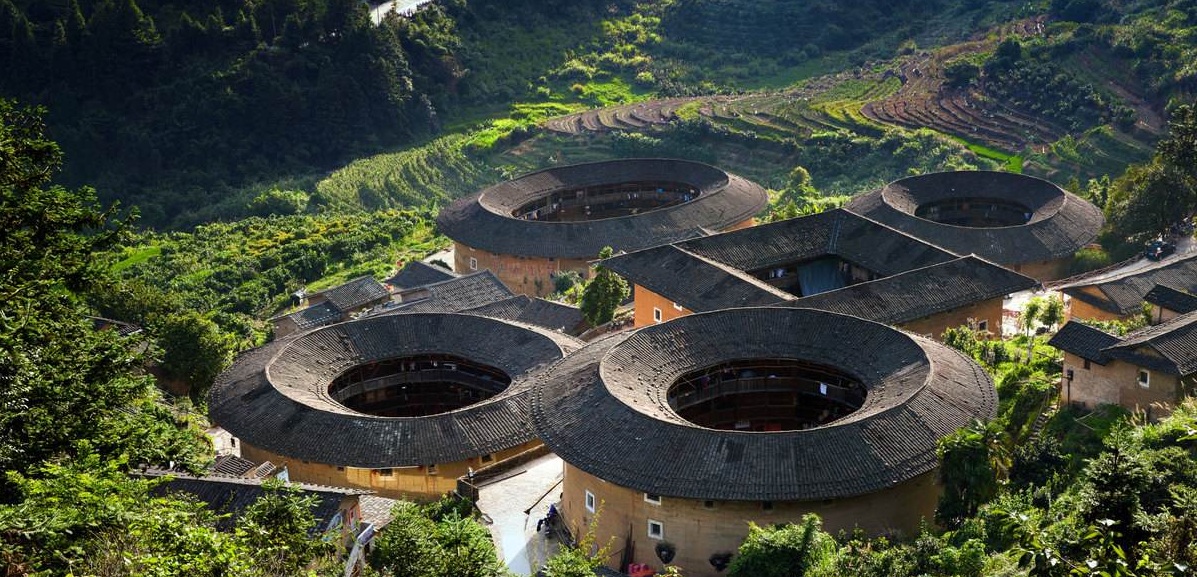 Tulou
You also have a chance to visit a local Hakka family and chat with host and hostess to know about their daily life and local customs. Climb to the top of the nearby mountain and have a bird's view of Chuxi village. Rest time will be free for you to stroll in the village.
Drive you to your hotel.
Day 4 Yongding-Xiamen
Place&Transport: Yongding
Today's Activities: Yongding Hakka Tulou, Yongding to Xiamen
Accommondation: Four Stars Hotel (Can be customized) in Xiamen
Meal: B, L
In the mrning, our guide will take you to visit the World Cultural Heritage Site-Yongding Hakka Tulou, it knowns as Hongkeng Tulou. Hongkeng Tulou Cluster is located in Hukeng Town, across the street from the Tulou Bus Station in Liulian. Hongkeng Tulou Cluster concentrates the most kinds of earthen buildings in Yongding County. There are about 100 earthen buildings of various sizes in the long and narrow village which lies along both banks of a river.
Yongding's Hakka Tulou are unique, usually round, fort-like buildings, built with a mixture of clay and sandy soil. These rare buildings were designed by the circumspect Hakka minority as large fortresses and apartment buildings in one. Because of their large, round shapes in clusters, tulou satellite images produced great speculation during the Cold War. They were even believed by Western countries to be China's nuclear missile silos!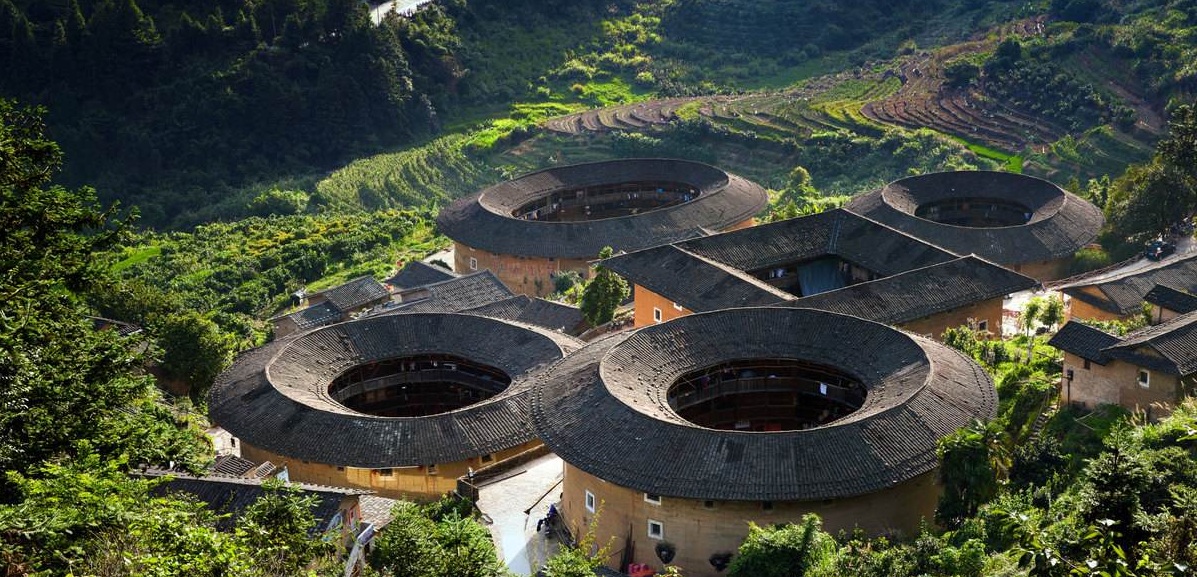 Tulou
Later, enjoy your lunch in a local people's house to taste the authentic Hakka cuisine, drink mellow Hakks rice wine and try Hak.
Free on your own for a while until our tour guide take you back to your hotel in Xiamen downtown. You can have a good rest in the hotel.
Day 5 Xiamen Departure
Place&Transport: Xiamen
Today's Activities: Gulangyu Island
Accommondation: N/A
Meal: B, L
After breakfast, drive you to the ferry for a 20-minutes ride to Gulangyu Island. Gulangyu Island is a world heritage siteis renowned for its delicate natural beauty, its ancient relics, and its varied architecture. The island is on China's list of National Scenic Spots and also ranks at the top of the list of the ten most-scenic areas in Fujian Province.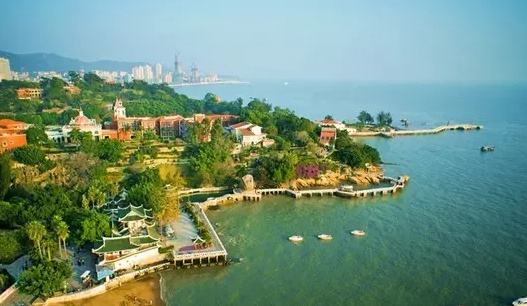 Gulangyu Island
Set foot on this quaint and relaxing island famous for its colonial-style buildings, themed museums and artistic ambience. Visit the largest old villa on the island at Hi Heaven, where you can also enjoy ancient South music performance and traditional puppet show. Shuzhuang Garden will open up a surprising sea view in front of you as you walk amongst its deliberately designed layout with lush plants, corridors, and rock formations. An amazing collection of rare old pianos inside the Piano Museum will walk you through a rough development history of piano.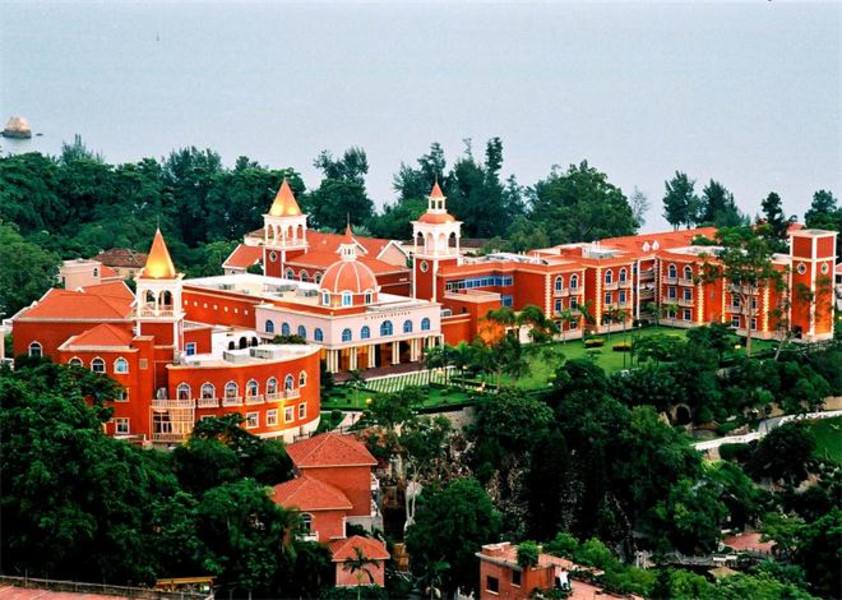 Gulangyu Island
Later, take the ferry back to Xiamen City and drive you to your hotel or Xiamen airport for your next destination and your 5-Day Xiamen Tour with Tulou Exploration comes to end! Enjoy your trip!
Price Per Person in US Dollars