Echoing-Sand Mountain & Crescent Lake
Post Date: 2020/03/18 10:34
Share to:
Overview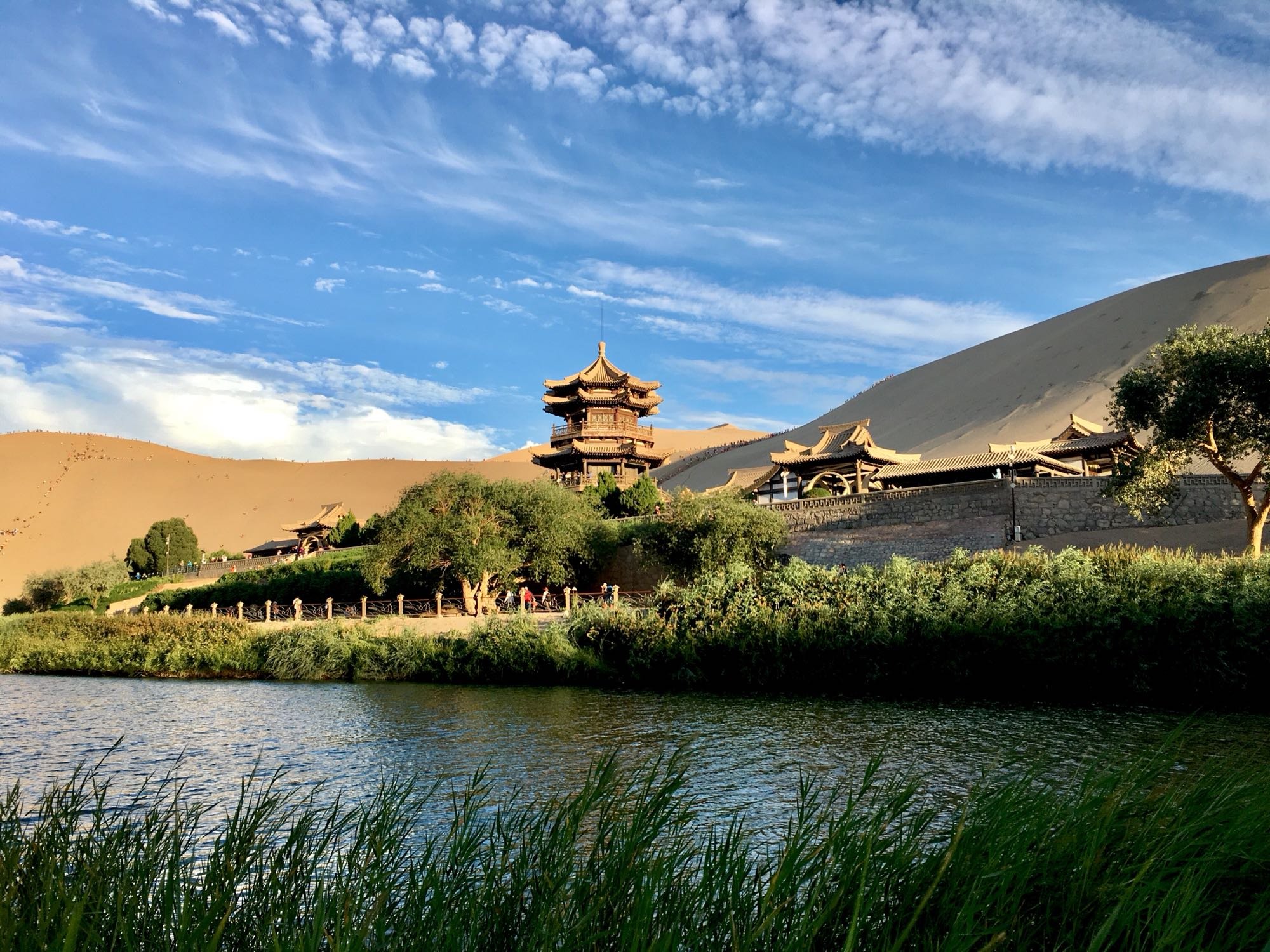 Crescent Lake
Located in Crescent Lake scenic area. Crescent Lake was called Shajing in ancient times and also called Medicinal Lake in common. Crescent Lake is nearly 100 meters long from south to North and 25 meters wide from east to west. The lake is deep in the East and shallow in the West. The deepest part is about 5 meters. It is curved like a crescent moon. Therefore, it is named "the first lake in the desert". It has been one of the "Eight Sights of Dunhuang" since the Han Dynasty. It was listed as a national scenic spot in 1994.
Crescent Lake is one of the most outstanding natural landscapes in Dunhuang. It is famous for its "Desert wonders" and is known as "one of the best scenery outside the Great Wall". Crescent Lake, Nine Storey Building of Mogao Grottoes and the artistic landscape of Mogao Grottoes are integrated. It is a "Three wonders" connected to the south of Dunhuang City, and it has become a tourist attraction that people in China and even in the world yearn for.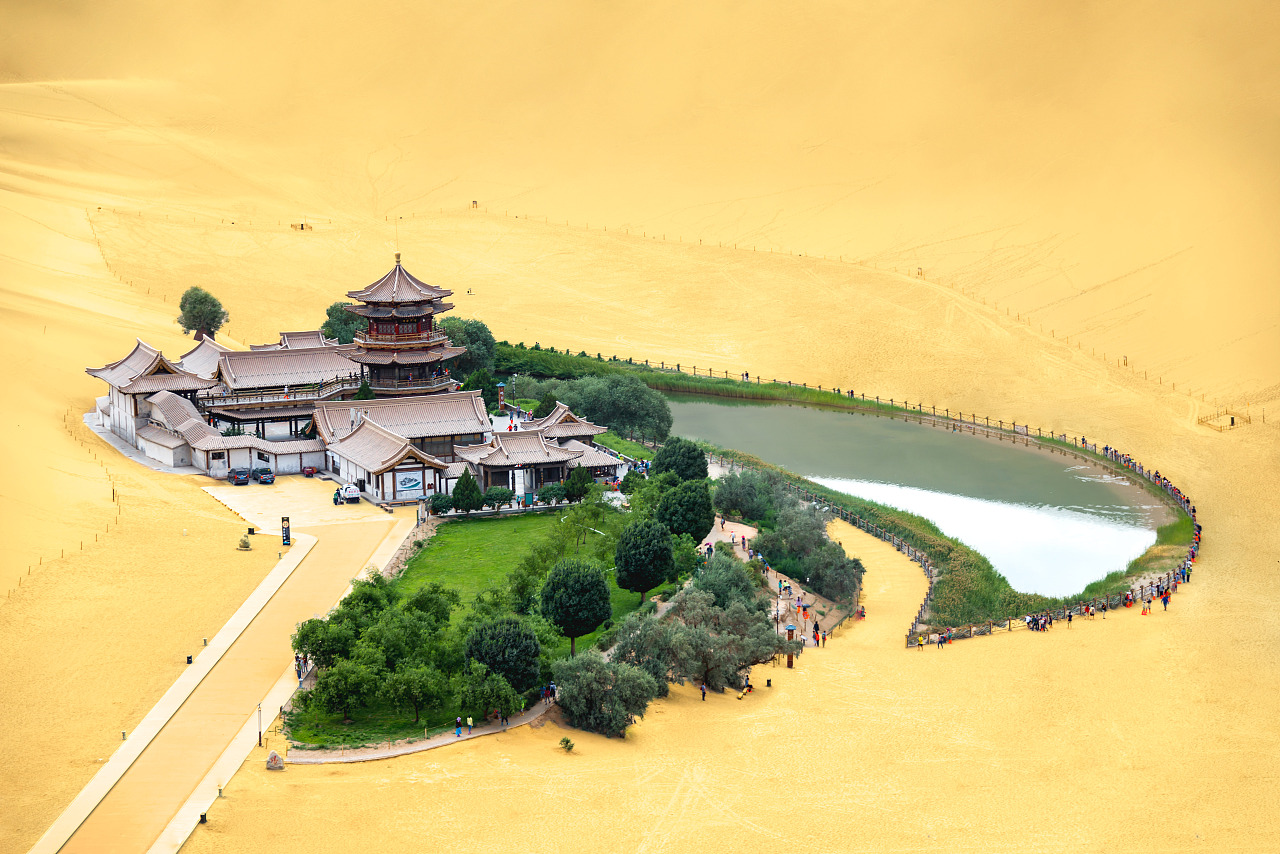 Legend
The legend saying goes, there was a Leiyin temple here. In 8th April every year, there was an annual bathing Buddha festival in the temple, where believers burned incense to worship the Buddha. When the Buddhist activities are carried out to "sprinkle holy water", the abbot brings out a bowl of ancestral holy water of Leiyin temple and puts it in front of the temple. The sudden natural phenomenon buried Leiyin temple into the sand. It's strange that the bowl of holy water in front of the temple is safe. It turns out that this bowl of holy water was originally given to the abbot of Leiyin Temple by Sakyamuni, the Buddha. It has been passed down from generation to generation and is specially designed for people to eliminate diseases and disasters. Therefore, it is called "holy water". Finally, the crescent spring was formed.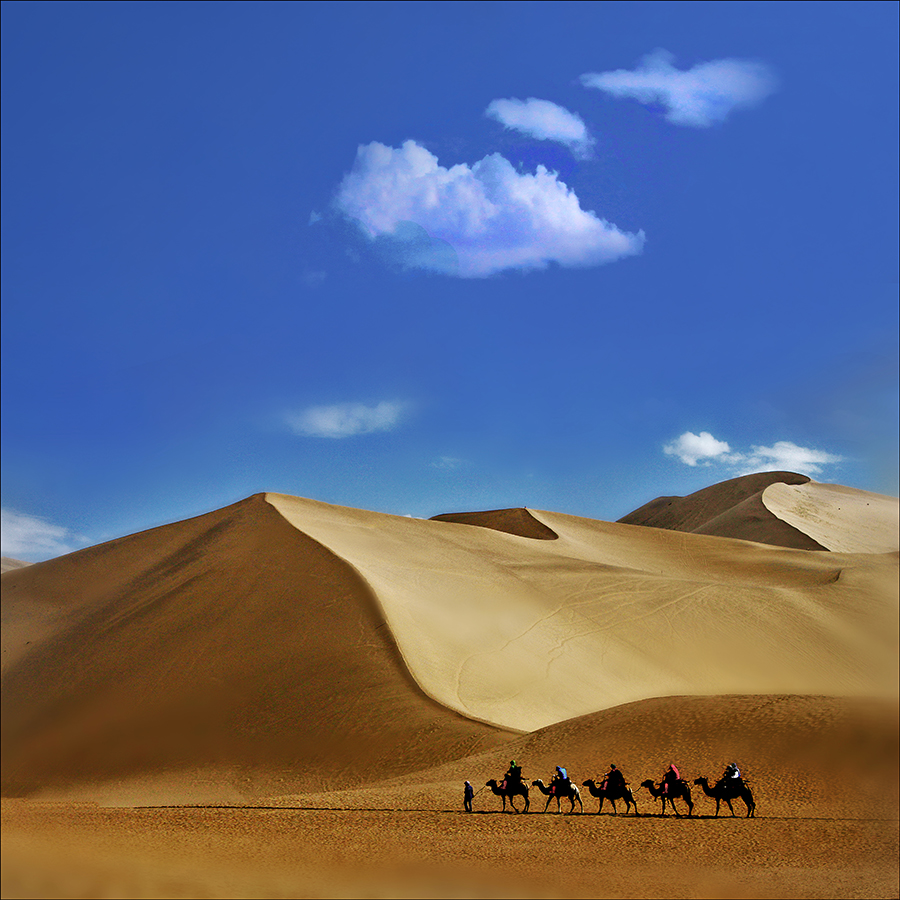 Echoing-Sand Mountain (Mingsha Mountain)
Crescent Lake is surrounded by high sand mountain, and there is a small lake like Crescent in the middle. Mingsha mountain makes a sound when it is sunny or someone is sliding down from the mountain, so it is called Mingsha mountain. There is also a strange phenomenon here. Because of the terrain, when the wind blows, the sand does not go down the mountain, but flows from the bottom of the mountain to the top of the mountain, so Crescent Lake will never be buried by the sand, which is called a desert wonder.
Info
Location: At the junction of Badain Jaran Desert and Taklimakan Desert, 6 km south of Dunhuang City, Gansu Province.
Admission Fee: CNY120 in peak seasons, CNY60 in Off seasons.
Opening time: approximately 08:00-17:00 (adjusted in different seasons).
How to get there: Bus No.3 from Dunhuang.