Erdaoqiao Market
Post Date: 2020/03/18 14:12
Share to: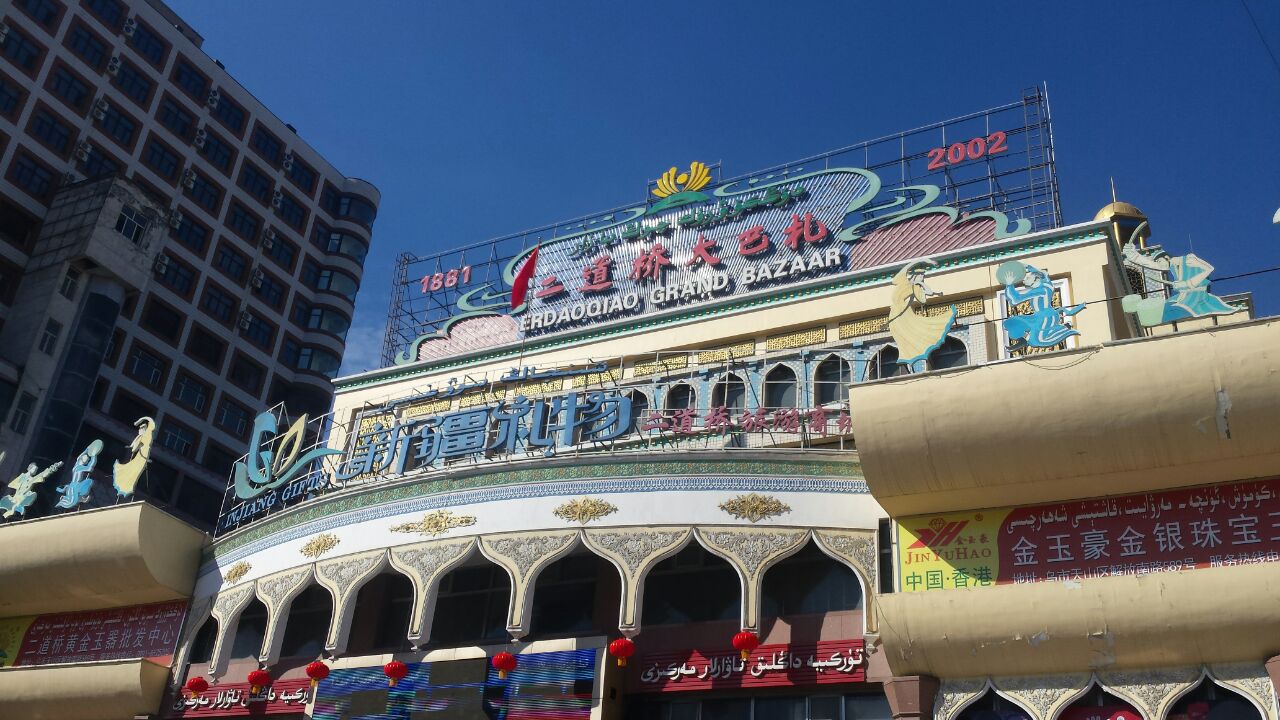 Overview
Erdaoqiao, the largest retail and wholesale market of ethnic minority goods in Xinjiang. It has long been a distribution center for goods from both Xinjiang and central Asian countries, as well as a haven for different ethnic groups. As the daylight recedes, hurricane lamps are lit and Erdaoqiao turns into a place bustling with trade in foods, handicrafts and dancing.
The Measure of Area
Erdaoqiao Market, covers 8818 square meters, measures 135 meters long and 40 meters wide with a built-up area of 35000 square meters, is a construction in full-bodied uygur features seated in the south of the Kashgar hetian jade market, in the north of the Aile Manyuan Hotel, and in the west of the Xinjiang International Grand Bazaar.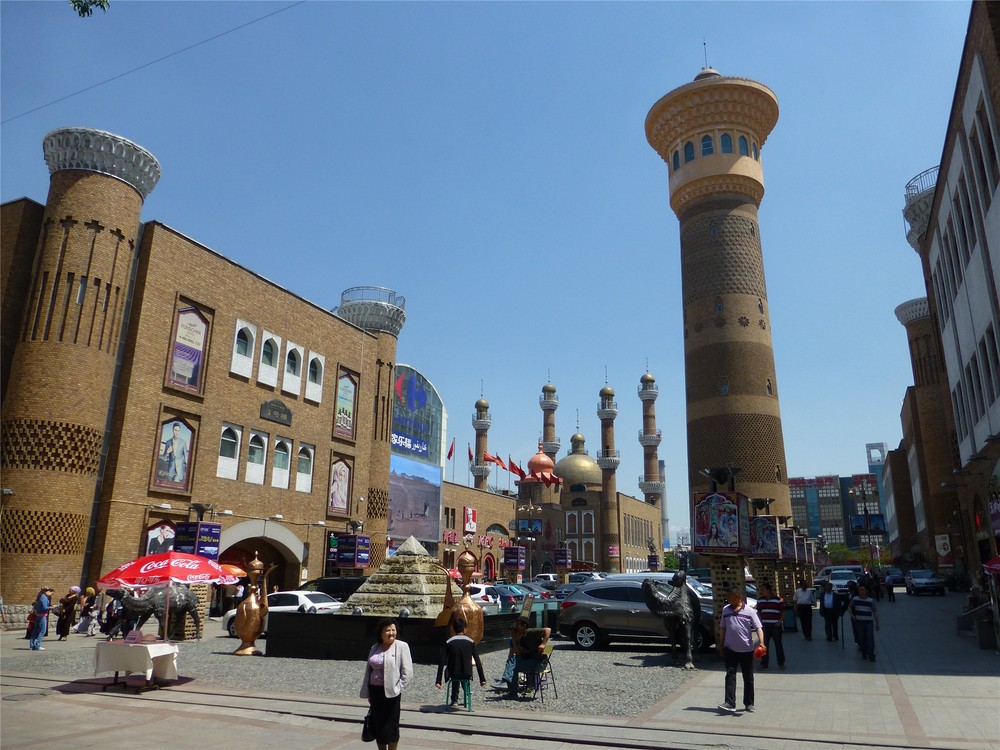 History & Background
The market of Erdaoqiao started since the late of Qing Dynasty (1644-1911), which was a center to barter one thing for another. Over the 100 years, here are stalls and shops in great number and many a Uygur trader selling food and handiworks.
Things to buy
Customers can buy goods ranging from dried fruit to expensive Hotan jade and rare antiques, and bargaining is a must as all prices are negotiable. The famous "three treasure of Hotan" -- jade, carpets and silk -- are on offer, as are copperware and exquisite Yengisar daggers, dried fruit and herbs, traditional clothing and musical instruments and genuine handmade woolen carpets and cashmere stoles.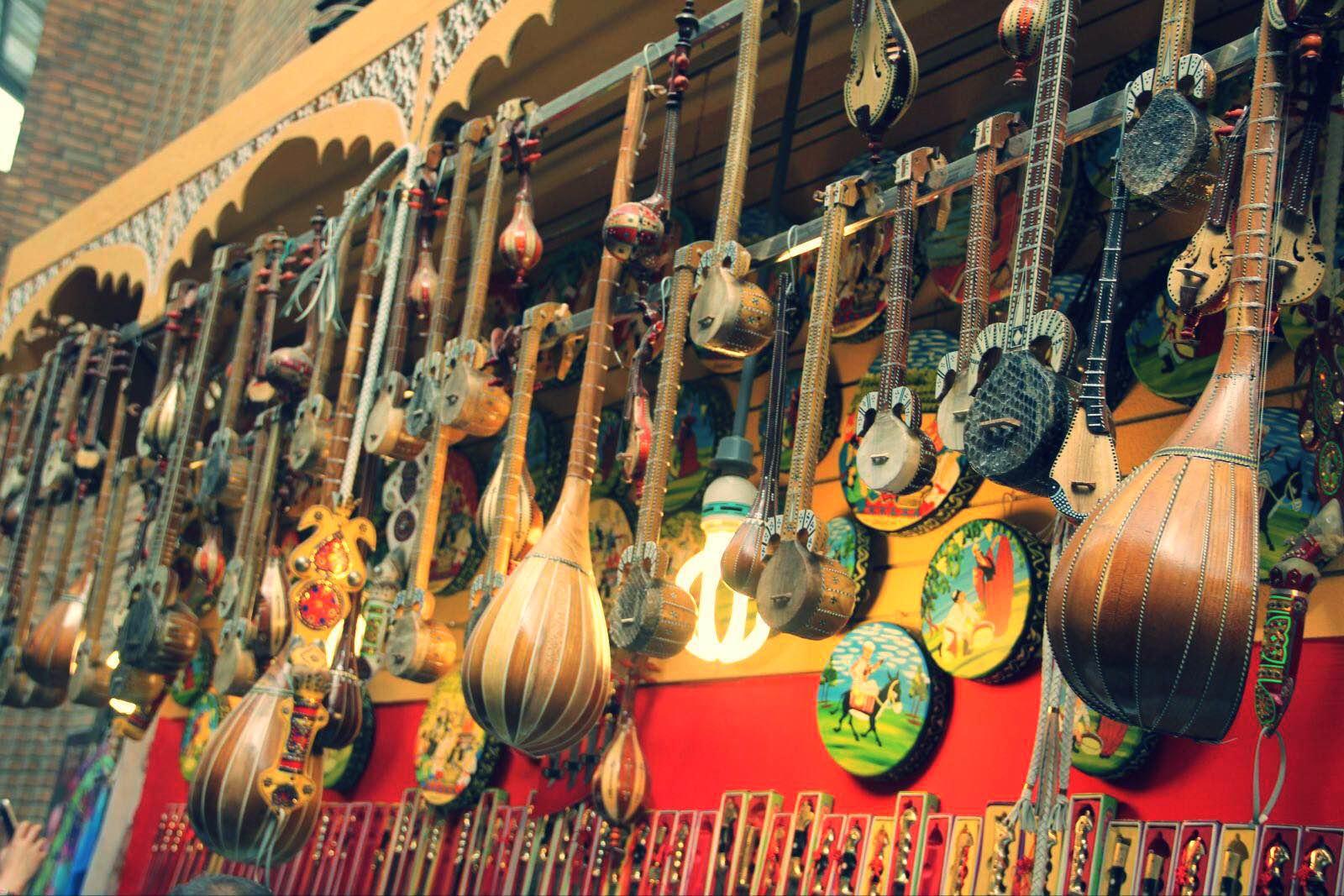 The lower three floors of Erdaoqiao Market are commercial sections selling commodities of over 2000 kinds falling in 13 categories, including folk costume, ethnic caps, knives, jewelry, artwares, instruments, carpets, and tapestries, Pakistan bronze brass, Turkey knit goods, and a great variety of ethnic medicines, such as Saussurea involucrate, corn cervi pantotrichum, licid ganoderma, red flowers, Chinese caterpillar fungus, Ferula assafoetida, Chinese angelica, ginseng, and so on.
Info
Address: No.37 South Jiefang Road, Urumqi City, Xinjiang Uygur Autonomous Region.
Opening hours: All day
Admission Fee: free
How to get there: Take buses No.1 or 101.