Heavenly Lake
Post Date: 2020/03/18 14:44
Share to: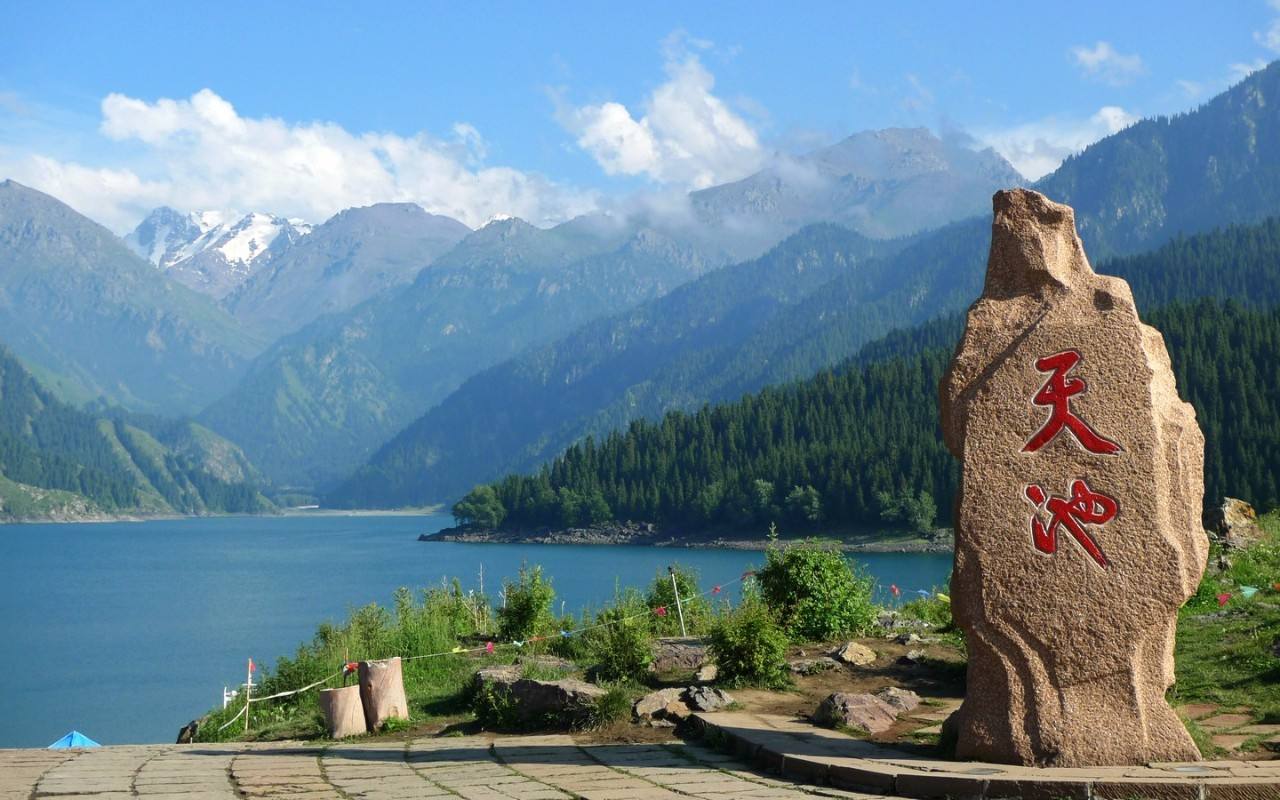 Overview
Heavenly Lake in Urumqi, Xinjiang offers scenic views of the mountains as well as respite from the smog and noise of the city, which was the ancient stop on China Silk Road. The shape of Tianchi is narrow and long. It is about 3 kilometers long from north to south, 1.5 kilometers wide from east to west, with a total area of 4.9 square kilometers. The Heavenly Lake is 1928 meters above sea level and 105 meters deep. In 1982, the Heavenly Lake (Tianchi) was listed as the first batch of national key scenic spots and one of the AAAAA level scenic spots in Urumqi, Xinjiang.
Legend & Background
The legend saying goes, Heavenly Lake is the summer palace of the famous Queen Mother of the Western Heavens (the Leader of the Goddesses) and so many places in the Heavenly Lake Scenic Area are related to her. The venerable elm standing beside the lake is said to be the avatar of the Queen Mother's hairpin. The deep Dragon Pool, which is just under the Heavenly Lake, is said to be her swimming pool. Waterfalls, rocks, and even pine trees are all connected with the Queen Mother of the Western Heavens. All these beautiful tales make the Heavenly Lake a land of mystery!
Info
Entrance Fee: 215 RMB; this fee includes both the park entrance and the intial shuttle to the lake. Although you could theoretically hike, it's going to take you a couple hours; it's best to use the shuttle.
Electric Cart Transport: 10 RMB (optional transport from the bus stop to the lake, approx 1km)
Ferry Ride on the Lake: 80 RMB (prices differ based on the boat)
Overnight Yurt: 50-80 RMB depending on your bargaining skills (150 RMB to rent the whole yurt for 10 people)
Tips
Bring your own lunch: This is true even if you're just going for a day-trip. You can eat at the yurt or the nearby restaurant, but the prices are unbelievably high. Plus, it's just much more fun to find a secluded place and set up for lunch next to the lake.
Don't forget your passport: Rhis really only applies if you want to stay the night. As with any accommodation in Xinjiang, passports are a requirement.
Don't worry about bathrooms: Tourism investment in the region has its benefits. The area has clean, western toilets available.
Bring plenty of water: This is a no-brainer, but it can be easy to forget when you're headed to a lake of all places.