Karakul Lake
Post Date: 2020/03/18 12:47
Share to:
Overview
Karakul Lake is located in the Pamir Mountains in the Tajik National Park. It is the highest lake in China and one of the most beautiful and remote areas in the World.Karakul Lake is one of the most frequently visited tourist places around Kashgar.The lake is famous for its fanciful landscape and clear water. When you visit the Karakul Lake, it gives you a possibility not only to enjoy the natural beauty of the area, but also to get to know better the life of the local people and their unique culture.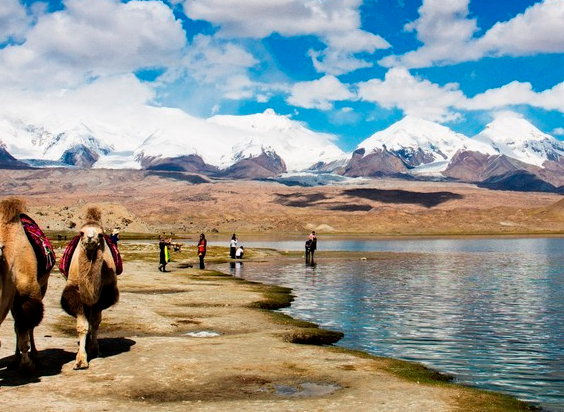 What to See & Do in Karakul Lake
The places and scenery around the Karakul Lake are quite remarkable. From one side there is a boundless stony desert, with sand dunes and small oases occasionally coming across, while from the other - the inaccessible Pamir Mountains with its slightly rugged beauty, beneficially fetching out Lake Karakul. But yet, among this inhospitable landscape in the band of pastures that starts near the lake, cattle breeders put their yurts and graze their herds of sheep, horses and camels. The greater part of the population is the Kirghiz, constantly moving from pasture to pasture.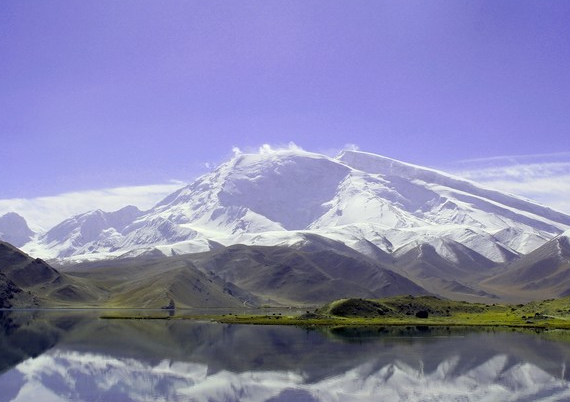 There are some popular outdoor activities, such as Camel or Horse Rides,you can ride a camel or a horse around the lake;You can hire a motorcycle to take you up this mountain where you can hike around; Mostly people come here for the sightseeing and Trekking around the lake.Besides the many outdoor activities the area has to offer, the Karakul region also has some impressive historic sites. Near Quaraant village, 1 kilometer from the Murghob-Osh highway, at an altitude of 3950 meters, there is an old architectural complex dating back to the 1st century, combining an observatory with the cult of animals. The southern shore hosts a viewing point at an altitude of 4314 meters. 7 kilometers north of Karakul village there are old burial mounds and geoglyphs close to the lakeshore.

Best Time to Kurakul Lake
Summer is the best time to go. The days are hot and due to the altitude, you can burn very quickly, but the nights get very cold. Even during the height of summer, the temperatures can drop to freezing at night.

Basic Information
Location: It situated at the foot of the Muztag Iceberg in the eastern Pamir Plateau
Entrance Fee: 50CNY
Opening Hours: 8:00 AM to 7:00 PM
How to Get There: 1) Take Long Distance Bus from Kashgar city center; 2) Book a tour or private vehicle to reach Karakul Lake

Travel Tip
No swimming at Kurakul Lake Area since it's source of drinking water for local residents.