Kashgar Livestock Market
Post Date: 2020/03/18 12:37
Share to:
Overview
One of the essential livestock markets in Central Asia, the Kashgar market is also one of the oldest as it dates back to more than 2,000 years ago. Though the market is open every day, the Sunday market is by far the most impressive. Livestock Market is mainly for cattle, sheep, camels, mules, donkeys, Yaks, Goats and horses trading. This market takes place once a week only on Sundays, and it is a very rare experience which you cannot have in any other places.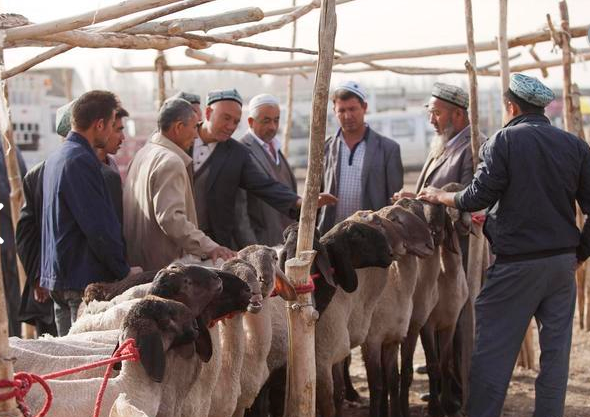 What to See & Do in Kashgar Livestock Market
At the Kashgar Sunday market, you can watch the interaction between sellers and buyers, bargaining like their ancestors did thousands of years ago in the ancient Kashgar livestock market.In the morning, the market was full of Uyghur sellers and buyers, as well as thousands of animals, such as cattle, sheep, donkeys, horses, camels, goats and yaks. During the trading period, it was very lively, which opened the eyes of the visitors. We have a very rich market Culture in Xinjiang where fair trade is important. So we go to bazaar to sell and buy what we need. In market there is a middle man called the 'salachi' in Uighur. They are very knowledgeable about local business and help the buyer and seller reach an agreement following the correct rules, Usually they are respected and elder members of the community.Sitting in a simple snack stall, chatting and drinking tea with the shopkeeper, the old man or the traveling people are also a kind of enjoyment.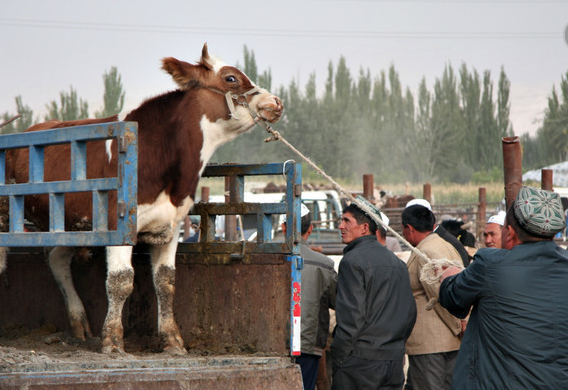 Basic Information
Location: about 6km from the city center of Kashgar
Openning Hours: Each Sunday (early morning to early afternoon)
Entrance Fee: Free
How to get there: Take bus No.13 and No.23 from Kashagr city center to Sunday Bazzar

Travel Tips:
Keep an ear out for the word "posh" which means "get out of the way" and keep alert at all times for loose livestock and men test riding horses.