Kashgar Stone City
Post Date: 2020/03/18 16:14
Share to:
Overview
Kashgar Stone City was famous for its location. It was a ancient significant castle at the junction of the middle route and southern route of the ancient Silk Road. The Stone City is also the place where roads from Kashgar, Shache, Yingjisha and Yecheng to the Pamirs meet. By visit the stone city in Kashgar, you can not only enjoy the historical view of the ruined city but also savor the beautiful scenery of the surrounding snow mountain, grassland and even the local custom of the Tajik people.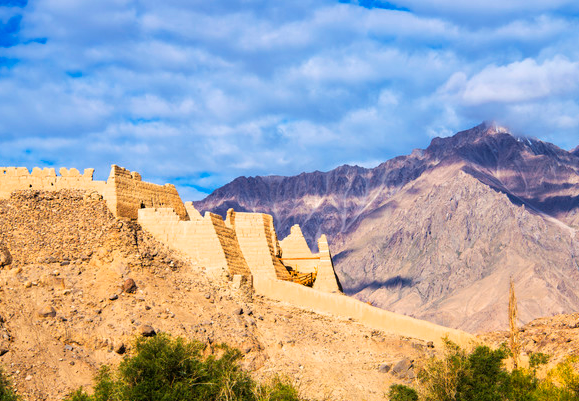 History of Kashgar Stone City
During the Han Dynasty (202B.C.-220A.D.), the site was the palace city of Puli Kingdom, one of the 36 kingdoms in west region; when the Tang government (618-907) united the whole area of the west region, a Congling Government Office was set up here; in early Yuan Dynasty (1271-1368), the enceinte was expanded and in Qing Dynasty (1644-1911) in 1902, the Qing government had the palace repaired and constructed a new town in the south of the palace; hereafter, the stone city was went out of use.

What to see in Stone City
The Stone City was built on a precipitous hillock. Outside the castle were broken city walls which were built with huge rocks. These walls stretch around 1300 meters along the city. On the four corners of the wall there were originally watching towers but they all collapsed. Built on the high mound with stone and earth,the Kashgar Stone City is very unique and precipitous in its appearance. The remaining city wall can be as high as 6 meters, inside which there are fire places, the ancient temples and people's remaining house.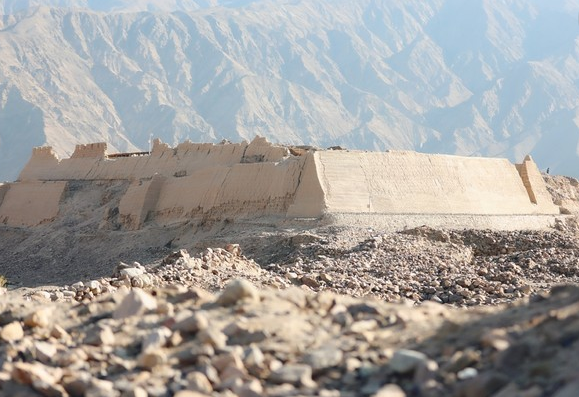 Basic Information
Location: The Stone City is located in the north of Tashkurgan County,Kashgar
Entrance Fee: 30CNY
Opening Hours: 10:00AM—19:00PM
How to get there: 1) Take buses from Kashgar to Tash Kurghan (Note: you need to purchase the ticket day before your departure and there is two buses depart daily); 2) Private transfer