Mati Temple Grotto
Post Date: 2020/03/24 21:19
Share to: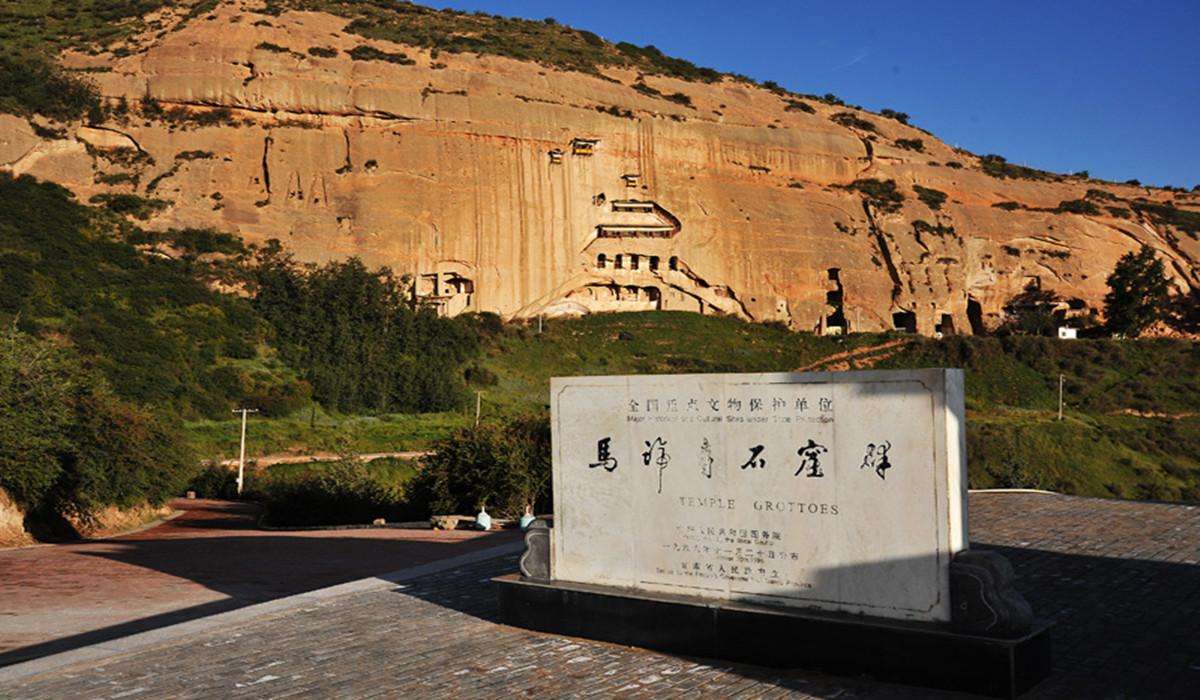 Overview
Located in Linsong Mountain which is about 80 km away from the South Yugur Minority Autonomous County of Gansu Province. Also known as Puguang temple, It is a tourist area integrating grotto art, Qilian mountain scenery and Yugur customs The earliest is the Han Buddhism temple, and later gradually becomes the Tibetan Buddhism temple, which belongs to the Gelu sect of Tibetan Buddhism in Qinghai dongke temple. Since the temple was built, the incense has been very prosperous, with more than 1000 monks at its peak, and more than 50 monks at the early stage of the founding of the people's Republic of China, which is enough to see the brilliance of the horseshoe temple in history.
The entire Matisi temple can be divided into different parts: Qianfo Grottoes, North and South Matisi Temples, Linsong Waterfall, King Gesar Palace, and Guanyin Caves. The legend says that a horse from the sky once left a trail of hooves here, and so the temple got its name.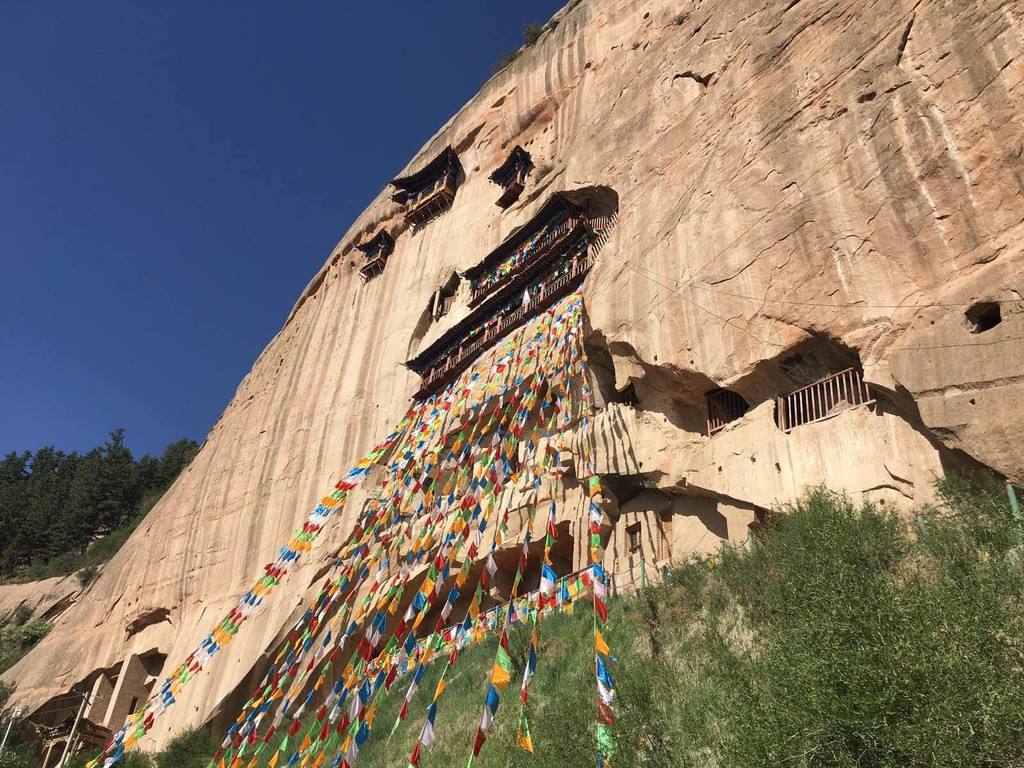 History & Background
There is no official record showing the exact date of construction of the Matisi Temple. However, a large number of poets have portrayed the Matisi Temple in their works, and the earliest date back to the Eastern Jin Dynasty. Due to its long history, the Matisi Temple, in conjunction with the Mogao Caves in Dunhuang and the Yulin Caves in Anxi, are considered to be the three artistically valued grottos of the Holy Hexi Buddha Land.
The Mati temple was destroyed once in the era of the Chinese Cultural Revolution, not only the grottoes, murals and Buddha statues in the temple have been almost destroyed, but also the buildings outside the Grottoes have disappeared. The three thirteen day grottoes, horseshoe seal grottoes, Tibetan Buddha Temple grottoes, Shengguo temple, thousand Buddha grottoes, etc. In the horseshoe temple are mostly rebuilt after the reform and opening up, while the main buildings in the temple, such as the Mahavira hall, Standing Buddha Hall, Guanyin hall, Pharmacist hall, etc., are mostly relics of the Wanli period of the Ming Dynasty. Now all tourists see are restored temples.
Main Attractions
Matisi Temple has four wonders, which are green mountains, clear water, precipitous peaks and fantastic grottoes. Among the four, fantastic grottoes attract plentiful visitors. The whole Matisi Temple can be divided into Qianfo Grottoes, North and South Matisi Temple, Linsong Waterfall, King Gesar Palace, Guanyin Grottoes etc.
Info
Location: Sunan Yugur Autonomous County, Zhangye
Opening time: 8:00-18:00
Best time for visit: All year around
How to get there: It is 65 kilometers away from Zhangye City, taking about 1.5 hours driving.