Mogao Grottoes
Post Date: 2020/03/18 11:08
Share to: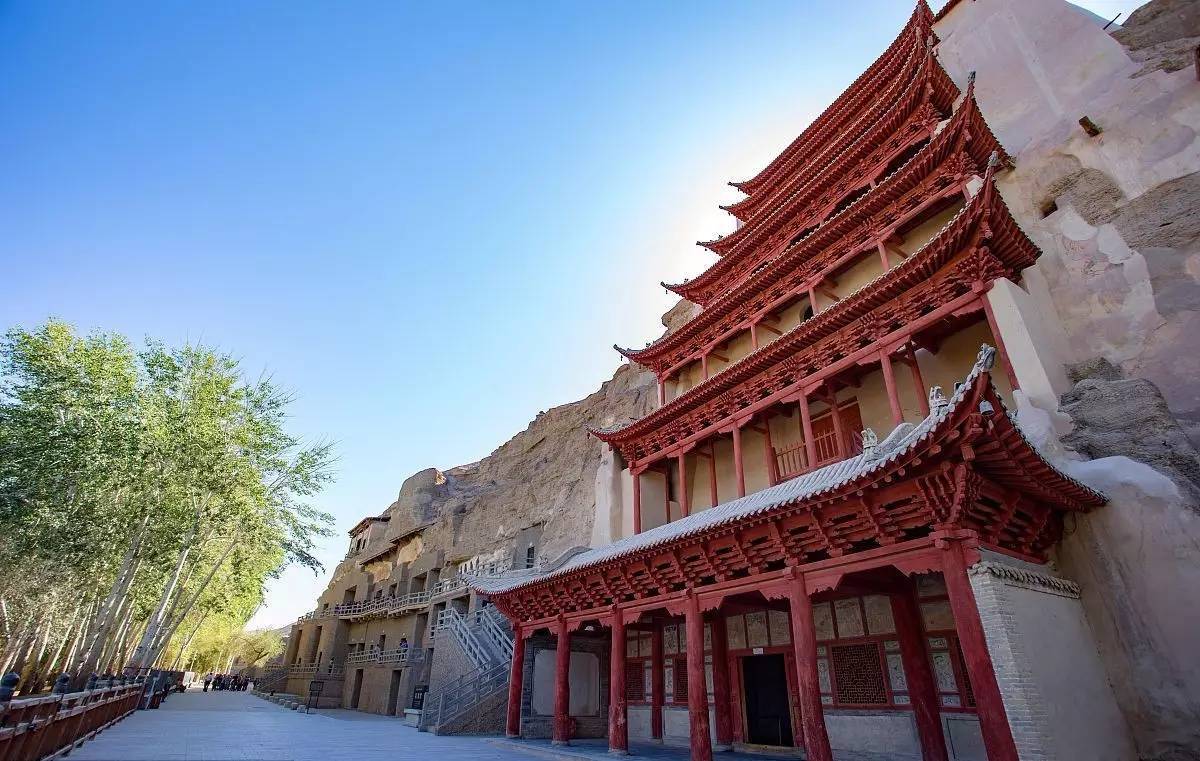 Overview
Mogao Grottoes, commonly known as thousand Buddha Caves. Mogao Grottoes, together with Yungang Grottoes in Datong, Shanxi, Longmen Grottoes in Luoyang, Henan and Maijishan Grottoes in Tianshui, Gansu, are called the four largest Grottoes in China. In 1987, mogao grottoes were listed as world cultural heritage. As evidence of the evolution of Buddhist art in the northwest region of China, the Mogao Caves are unmatched historical value in Dunhuang.
In Mogao Grottoes, 492 caves are presently preserved, housing about 45,000 square meters of murals and more than 2,000 painted sculptures. The painted clay figures vary greatly in size, with the largest one being 33 meters high and the smallest only 10 centimeters.
Painted clay sculptures and murals in the Mogao Grottoes have mainly Buddhist themes, but they also include human figures, reflecting various societies and cultures of different times. Besides, they also demonstrate painting styles of different times in layout, figure design, delineation and coloring, as well as the integration of Chinese and Western arts.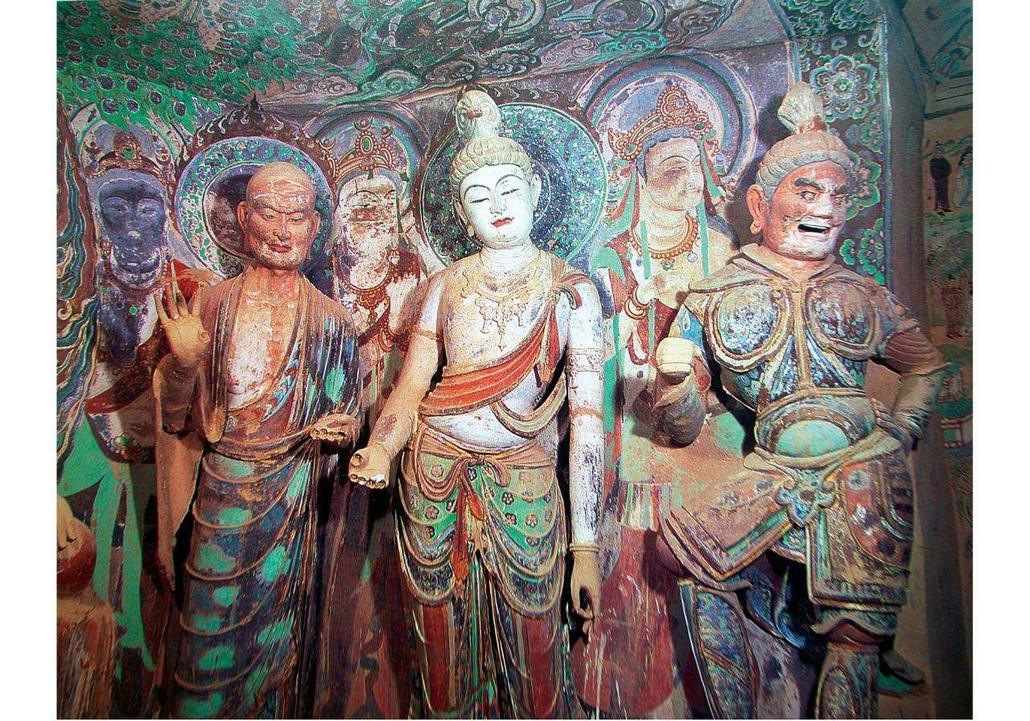 History & Background
It was first constructed in 366AD and represents the great achievement of Buddhist art from the 4th to the 14th century. As pilgrims, monks and scholars passing on the Silk Road settled here to meditate and translate sutras. Merchants and nobles stopped here too, endowing temples to ensure the success of their business or to benefit their souls.
Huge numbers of artists and craftsmen came to be employed at the caves, often lying on high scaffoldings and painting by the dim light of oil lamps. They usually lived in tiny caves in the northern section of the complex, sleeping on brick beds and paid only a pittance.
The Sui Dynasty (518-618) was a golden age for Buddhism in Chinese history. And the Mogao Grottoes experienced their heyday of construction during this dynasty.
Born and brought up in a Buddhist nunnery, Emperor Yang Jian, founder of the Sui Dynasty, was an enthusiastic Buddhist. After he united the whole country, he made Buddhism the national religion. About 5,000 temples were built, thousands of Buddhist sculptures were carved, and there were some 500,000 Buddhist monks and nuns.
The Tang dynasty (AD 618–907) was Mogao's high point. Painting and sculpture techniques became much more refined, and some important aesthetic developments, notably the sex change (from male to female) of Guanyin and the flying apsaras, took place.
Today, the site is an important tourist attraction and the subject of an ongoing archaeological project. The Mogao Caves became a World Heritage Site in 1987.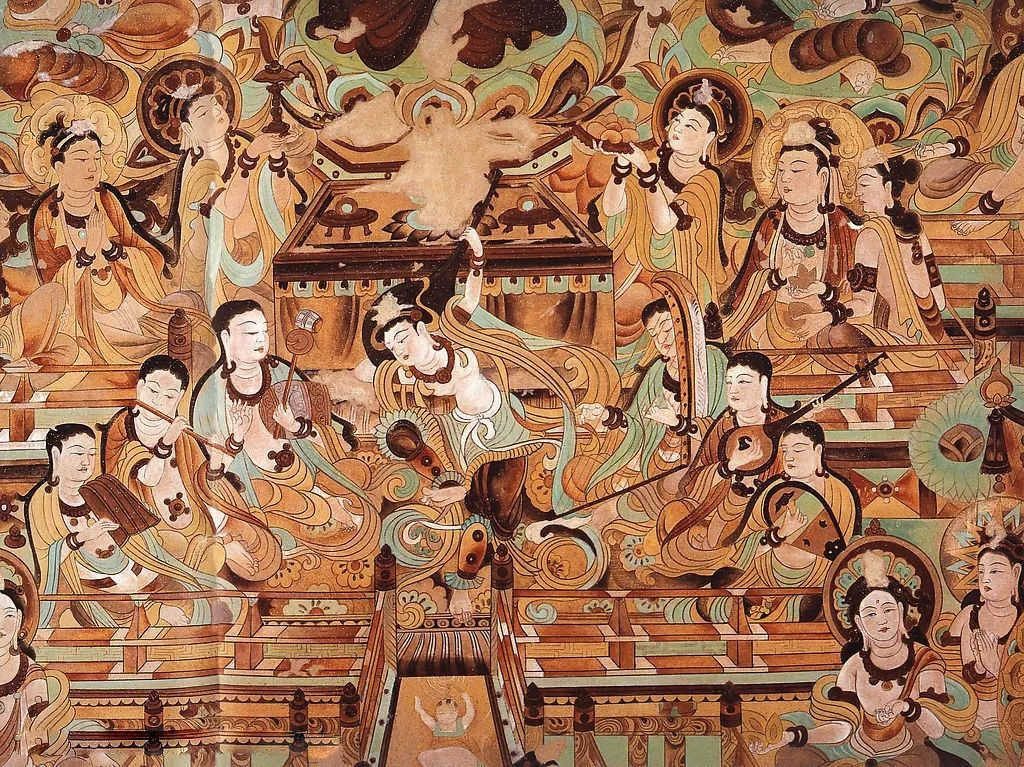 Significance
The discovery of the Library Cave at the Mogao Caves in 1990, together with the tens of thousands of manuscripts and relics it contained, has been appraised as the world's most exceptional discovery of ancient oriental culture. The Mogao Caves, an outstanding example of a Buddhist rock art sanctuary, have represented a unique artistic achievement and played a decisive role in artistic exchanges between China, Central Asia and India.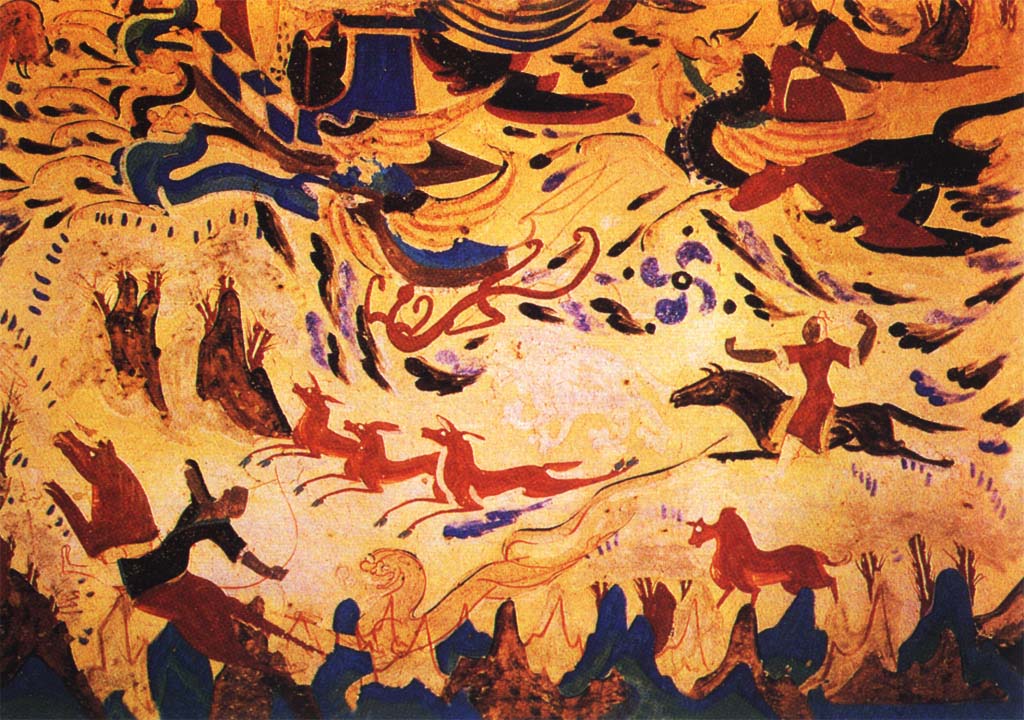 Murals
The murals in the Mogao Grottoes display Buddhist sutras, natural scenery, buildings, mountain and water paintings, flower patterns, flying Apsaras (Buddhist fairies) and ancient farming and production scenes. There are 1,045 murals extant, with a total area of 45,000 sq m. They are artistic records of historical changes and customs and traditions from the 4th to the 18th centuries.
Info

How to get there
1. Take a bus from Dunhuang Railway Station to the caves directly. The bus also passes by Dunhuang Hotel and Silk Road Hotel.
2. Take a taxi to Mogao Caves and it takes about 30mins.
Admission Fee: Apr-Nov: CNY 258; Dec-Mar: CNY 160

Opening Hours:May-Oct: 08:00–18:00; Nov-Apr: 09:00–17:30