Yulin Grottoes
Post Date: 2020/04/07 09:26
Share to:
Overview
The Yulin Grottoes is a branch of the Mogao Grottoes and is similar to the ones found in Dunhuang. Yulin Grottoes are located 75 kilometers southeast of Guazhou in the vast Gobi desert at the western end of the Hexi Corridor. Guazhou is another important station on the Silk Road.
Yulin Grottoes are also called Ten-Thousand Buddhas Cave, one of the treasure houses of Buddhist grottoes art in China. The caves were built on bank cliffs at two sides of the Yulin River valley. There are now 42 major caves in existence together with hundreds of others scattered around, 31 on the east bank and 11 on the west bank. Clear water runs through between banks where thick woods of elms grow, hence the name of Yulin Grottoes was called.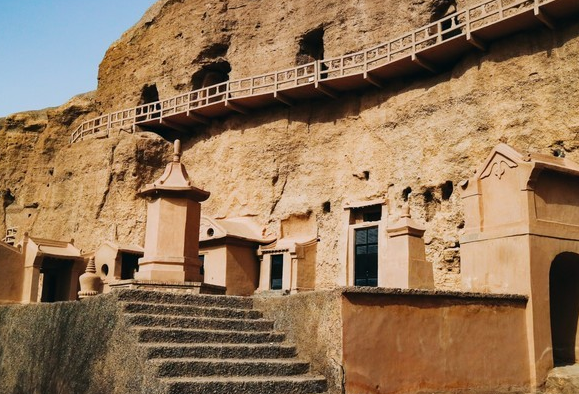 History of Yulin Grottoes
It is not yet clear when the caves were first cut. Judging from the background and the cave formation, experts have determined that the cutting to these caves were not later than that of the Mogao grottoes. The first group of caves was built in the Northern Wei dynasty and in the following dynasties more caves were cut or restored. The forms of caves and contents of paintings show close connection with those in the Mogao Grottoes so they are important constitute parts of Dunhuang art complex, and have great historical and art value.


What to do in Yulin Grottoes
When you travel to Yulin Grottoes, you can visit many excellent works of Yulin Grottoes statues, it also does not represent the value of Yulin Grottoes. Yulin Grottoes' value is mainly manifested in the mural. Yulin grotto murals content is very rich, there are exquisite portrait of Buddha and bodhisattva, and stories of grand Buddhist, there are a wide variety of animals, flowers, and exquisite vignette. From Tang dynasty to Yuan dynasty, there are a lot of excellent work, and among these grottoes, 25 caves of Tang murals is the rare treasures. Yulin Grottoes in the aspect of content, artistic style and painting form are similar with Mogao grottoes. And it has certain influence in the international and domestic.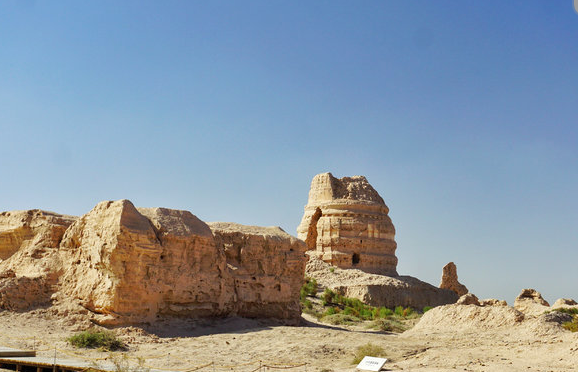 Basic Information
Location: Located 75 kilometers southeast of Anxi County in Gansu Province
Entrance fee: CNY30
Opening hours: 08:30am-18:00pm (peak season); 9:00am-17:30pm(low season)
How to get there: Take a bus to Anxi County, then a taxi to Yulin Grottoes; or take a bus from Dunhuang Bus Station to Yulin Grottoes.