Muslim Quarter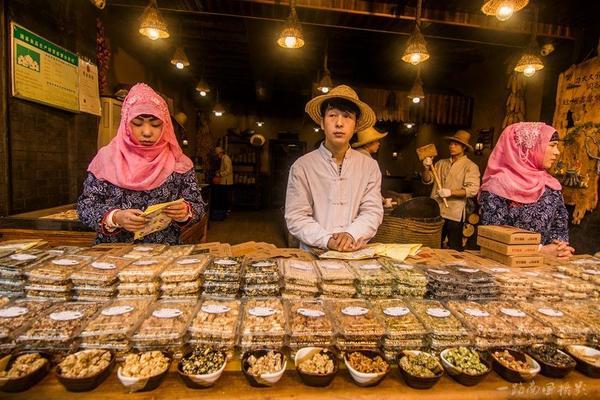 Muslim Quarter, Xian attraction
Brief Introduction
The Muslim Quarter is located 100 meters west of Bell Tower, which is one of the most well-known parts of the city. This street is 5 meters in wide and around 500 meters in length. The street is lined on both sides with different shapes and different size, it features silk scarves, name chops, colorful farmer's paintings, traditional Shaanxi handicrafts, like the delicate and beautiful 'paper cuts'. Nearby Muslim Quarter, there are Xiyangshi Street, Beiyuanmen Street and Dongxingjie Street. Besides, Palatable snacks is ubiquitous on Muslim Street, all restaurant are Muslim ones and various Muslim food are easily available, that would be a great feast to your eyes and your stomach, such locals' favorite ones as roasted beef, roasted fish, and pancakes are all at your disposal and the price here is reasonable.
History of Muslim Quarter
Xi'an was the starting point of the ancient Silk Road 1,000 years ago in the Western Han Dynasty and a lot of merchants, foreign diplomatic envoys from Arabic countries and Persia went to Xi'an for business during the period and lived here. Then they settled down on here and they married and had children, the population increased and they were called the Hui people by the locals until today.
What to try in Muslim Quarter
Hand-stretched Noodles
Noodles come in all shapes and sizes 'round here, the noodles were made in wheat flour, rice flour, mung bean starch, green bean starch, and a half dozen other grains and pulses in a variety of sauces and soups in the Muslim Quarter alone. Here you will appreciate how they make and stretch the noodles as the kind of noodles you order.
Depending on what you order, the noodles are topped off with vegetables or braised meat. Beef or mutton are the most frequent choices, but no pork, since it is the Muslim Quarter after all.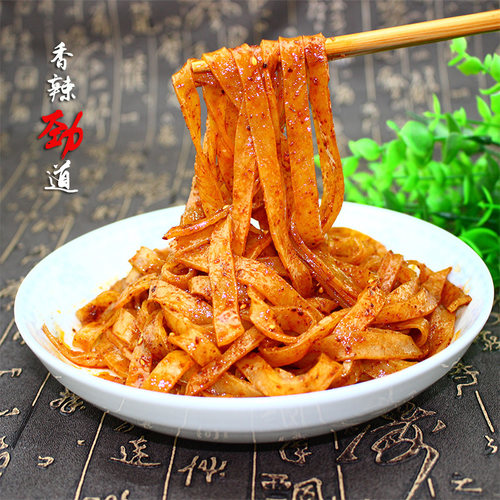 Stuff-on-a-stick
This is popular snack in Xi'an, called Rouchuan, which actually from the restaurant in the West. There are chunks of fatty lamb basted with chili sauce and sprinkled with cumin, dried chilies, and salt, of course, but there's also beef, mutton, lamb's liver, chicken wings, sausages of all sorts, chicken... you get the picture.
Muslim Quarter is a heaven for vegetarians where meat is a symbol of prosperity. They can get their things-on-a-stick fix.
Hammered Candy
Xi'an is a city obsessed with nuts, and their candy reflects it. After repeatedly folding and stretching hot sugar across a hook, the candy gets transferred to a large wooden stump, where it's sprinkled with nuts.
That's when the kids-with-hammers get a go at it, pounding the nuts into the warm candy until it hardens into a quarter-inch-thick sheet.
That said, it's pretty cool to watch anyway, and candy-fan Max, who encountered a rather similar dessert across the country in Hangzhou, digs them.
Beef or Lamb Rou jia mo
Rou jia mo, the griddled bread split and stuffed with a wide variety of fillings, are a staple around here. A local downing a bowl of majiang liangpi (sesame cold skin noodles) with chopsticks in one hand and a small pork-filled bing in the other is a sight you come across multiple times a day.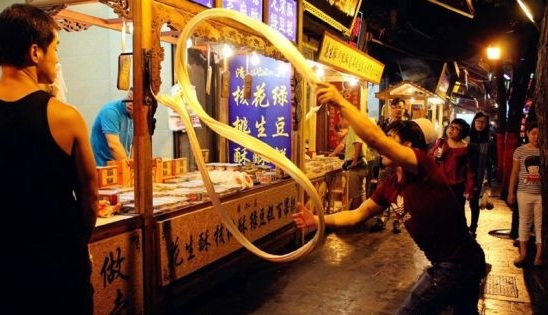 In the Muslim quarter, however, you'll also see lines for bing stuffed with beef which, in all honesty, tastes like a moister, more-chopped version of corned beef.
The cook will fish out chunks of braised cured beef brisket from a vat in their kiosk and place it on a wooden chopping block before finely chopping it with a large cleaver. He then splits open a bing and spreads it with slick chili oil.
Finally, it's stuffed with some of the chopped beef.
Liangpi Noodles (Cold Noodles)
It can be made from rice or from flour. On this street there are dozens of noodle stalls, where you can ask for cold noodle dish — you won't regret it!
How to get to Muslim Quarter
Bus Routes: No. 7, 15, 32, 205, 215, 221, 222, 251, 252, 612, 618 or Tourist Line 8 (No. 610) and get off at Zhonglou Xi (Bell Tower West) Station. Walk towards the Drum Tower
Metro Routes: Line 2 and get off at Zhonglou (Bell Tower) Station. Get out from Exit B. Walk towards west for around 6 minutes
Travel Guide
Admission Fee: Free
Time for Visit: 1-2 hours
Opening Time: Whole day (stores usually open at 08:00-23:00)
Recommended Xi'an Tours including Muslim Quarter
1. Xi'an Night Food Tour with Muslim Quarter
2. Private Xi'an Trip of Religious Experience
3. Xi'an Essence Highlights Day Tour