Summary
DAY 1 Xian: Shaanxi History Museum, Big Wild Goose Pagoda, North Square of Big Wild Goose Pagoda, Folk Culture Garden
DAY 2 Xian: Terracotta Warriors Museum, Art Zone, Shaanxi Provincial TV Tower
DAY 3 Xian: Xi'an Expo Park, Shaanxi Art Gallery, Xian Jiaotong University
DAY 4 Xian: Xian Departure
DAY 1
Place&Transport: Xi'an
Today's Activities: Shaanxi History Museum, Big Wild Goose Pagoda, North Square of Big Wild Goose Pagoda, Folk Culture Garden
Accommondation: Four Stars Hotel (Can be customized) in Xian
Meal: N/A
Welomce to Xi'an. In the morning, our tour guide will pick you up at your hotel lobby or Xi'an train station, you will find with a welcome signage "Xi'an Private Tour". And your 4 days in Xi'an including the following attractions: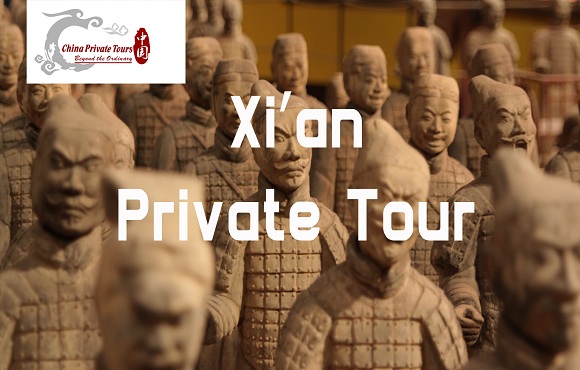 Our Xi'an Pick Up Sign "Xi'an Private Tour"
Your first destination is Shaanxi History Museum. Shannxi History Museum is the first huge state museum with modern facilities in China, featuring an architectural style of the Tang Dynasty. It is the best cultural heritage of Shaanxi Province and shows the systematic development process of Chinese civilization. The museum houses over 300,000 items including murals, paintings, pottery, coins, as well as bronze, gold, and silver objects.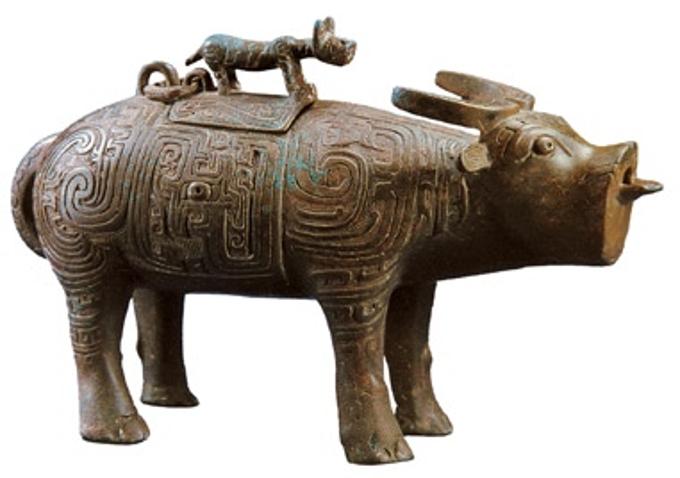 Next to Big Wild Goose Pagoda. Big Wild Goose Pagoda is a landmark of Xian city. It was first built in 652AD for the storage of Buddhist sutras and figurines. The pagoda is a well-preserved ancient building and a holy place for Buddhists. The present 7-storey Pagoda was built with layers of bricks without any cement in between.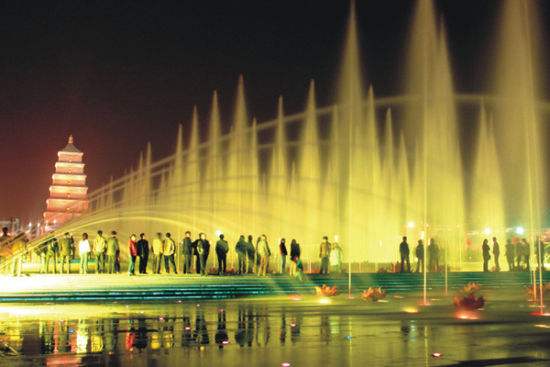 Move on to visit North Square of Big Wild Goose Pagoda. North Square is located on the foot of Big Wild Goose Pogoda, covering an area of more than 110,000 square meters. It is the square with biggest musical fountain and light fountain and largest-scale sculptures in Aisa. The main attractions in the square include musical fountain, Tang-cultural plaza, gardens and cultural corridor. When lights are lit up at night, the fountain will dance by music. The Big Wild Goose Pagoda looks more attractive in the colorful lights.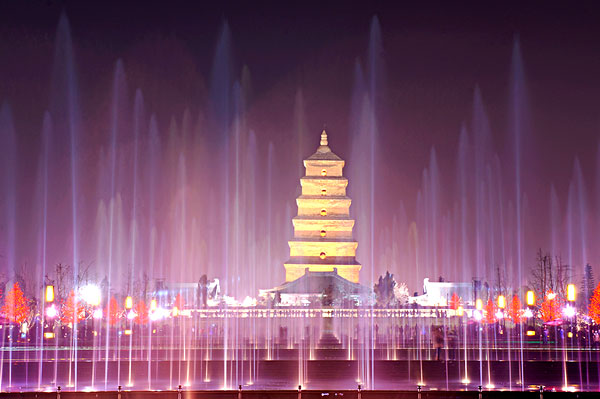 Then visit a Folk Culture Garden. This park displays the Shanxi local folk culture with the sculpture art, including the famous Shanxi eight strange folk customs: noodle is like belt, GuoKui is like pot, pepper is a dish, people wear handkerchiefs on their heads, etc.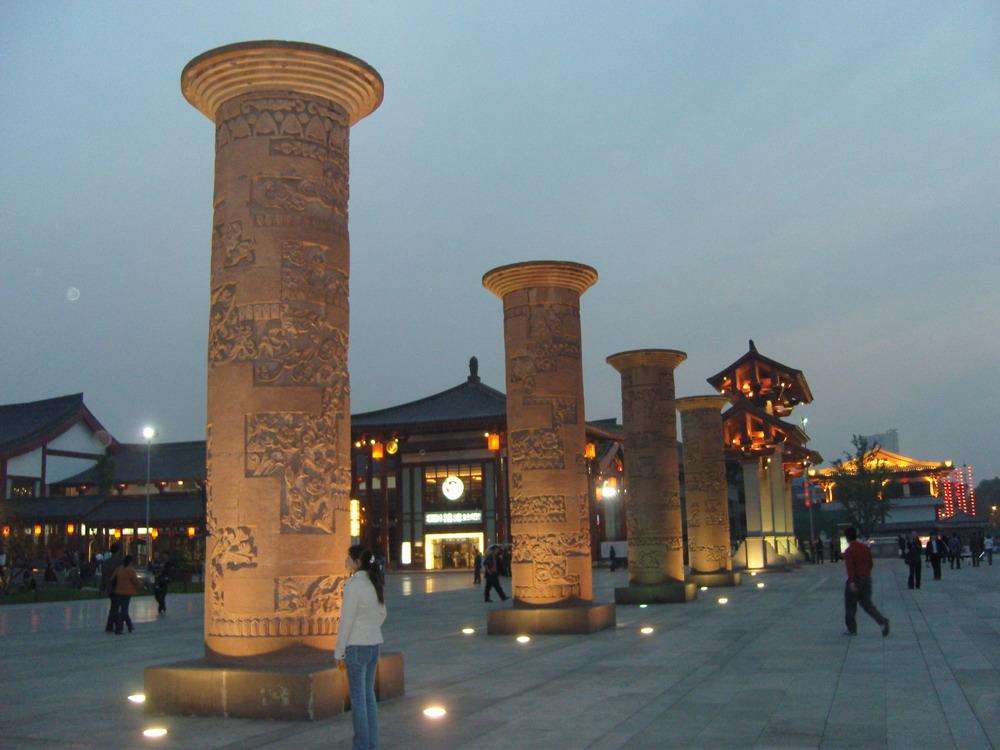 After the visit of Folk Culture Garden, drive you to your hotel in Xian downtown.
DAY 2
Place&Transport: Xi'an
Today's Activities: Terracotta Warriors Museum, Art Zone, Shaanxi Provincial TV Tower
Accommondation: Four Stars Hotel (Can be customized) in Xi'an
Meal: B
After breakfast, our tour guide will meet you at your hotel lobby. And drive you to Terracotta Warriors and Horses Museum, it takes around 40 minutes for one way.
Terracotta Warriors and Horses Museum. Terracotta Warriors is the Eighth Wonder of the World, because of its historical significance and uniqueness. It is the a form of funerary art buried with Emperor Qin Shihuang, the first unifier of China dating back to 210 BC. More than 6,000 different looking pottery figures depict the history of the Qin Dynasty from 221 BC-206 BC. Every figure differs from those around in facial features and expression, clothing, hairstyle, and gestures. 130 chariots with 520 horses and 150 cavalry horses are scatted in three excavated pits.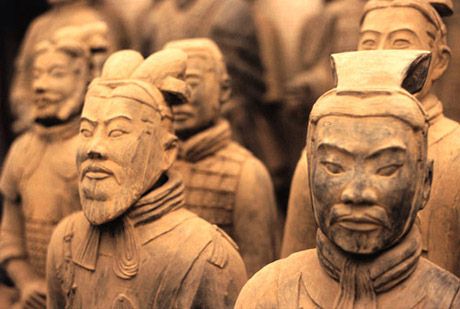 Then visit an Art Zone. The are zone is in the original buildings of a factory. The original plants with Soviet architectural style are decorated as a gallery, art center, artist studio, design company, the workshop of pottery, sculpture and photography. The art zone is an integrated art park integrating historical context, contemporary art, cultural industry, architectural space and leisure life.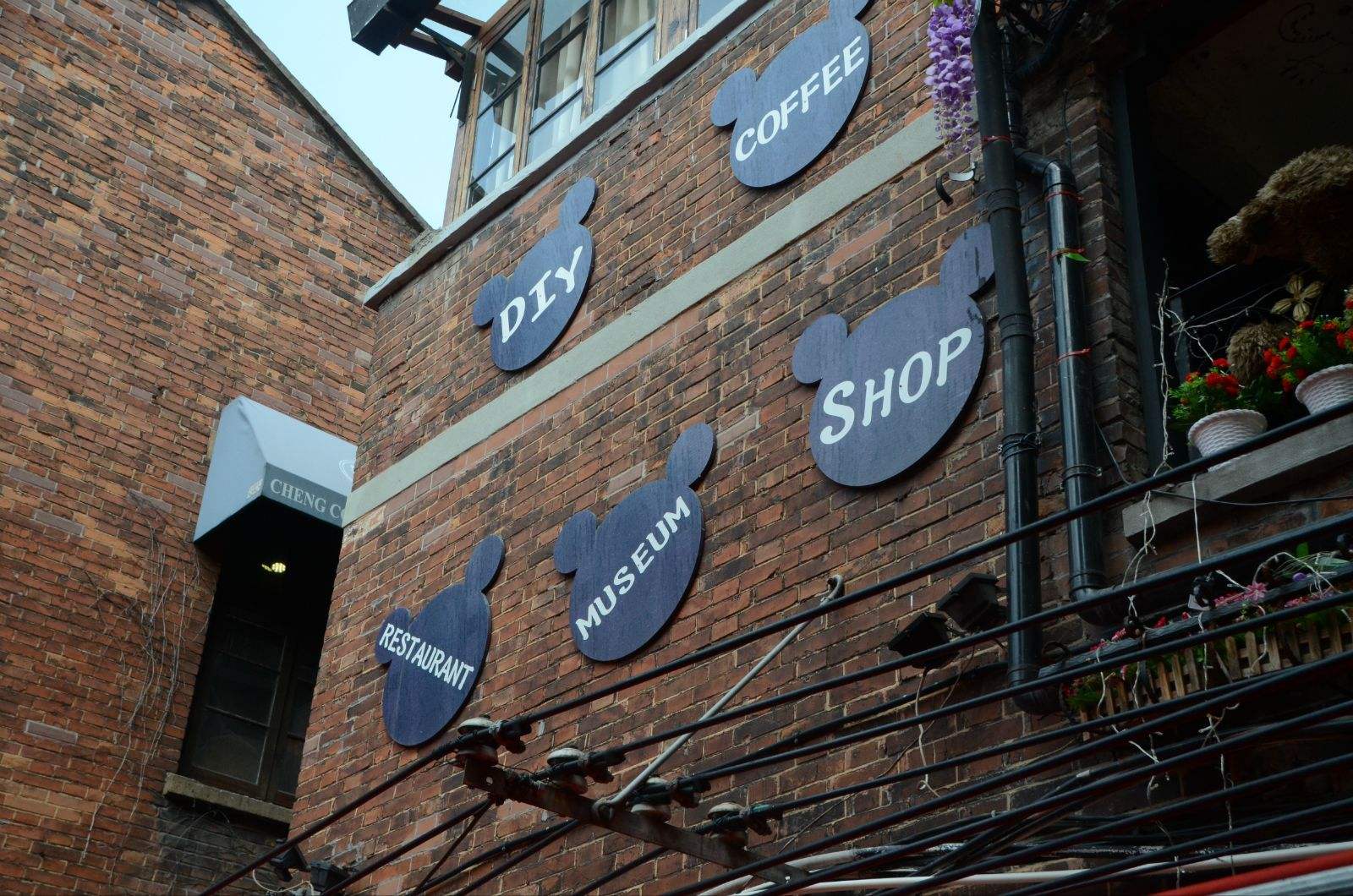 Overlook Xian from Shaanxi Provincial TV Tower. First built in 1983, Shaanxi Provincial TV Tower is the landmark building of Xian city. It is is 245 metres tall. The whole tower is octagonal. There is a five-storey octagonal buildingthe height of 132-153 meters, like a Chinese palace lantern. Observation room and revolving hall are inside the tower. The visitors can enjoy panoramic view of the ancient Xian city from the Observation room. Shaanxi Provincial TV Tower was once the highest TV tower in China.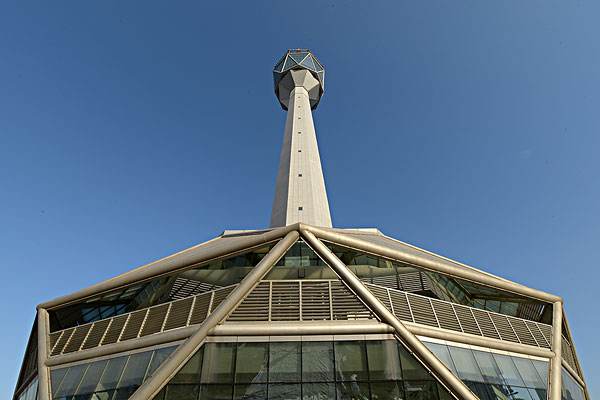 After finished Shaanxi Provincial TV Tower, you will be taken back to your hotel.
DAY 3
Place&Transport: Xi'an
Today's Activities: Xi'an Expo Park, Shaanxi Art Gallery, Xian Jiaotong University
Accommondation: Four Stars Hotel (Can be customized) in Xi'an
Meal: B
Today, after breakfast at your hotel. your guide will happy to meet you and first drive to visit Xi'an Expo Park. Xi'an Expo Park is the site of Xi'an World Horticultural Exposition venue 2011. The park has a total area of 418 hectares, of which the water area of 188 hectares. The mail builings include Chang'an Tower, Creative Pavilion, Nature Hall and Guangyun Gate. Chang'an Tower is a landmark of Xi'an Expo Park. There are five major theme parks and three special service areas.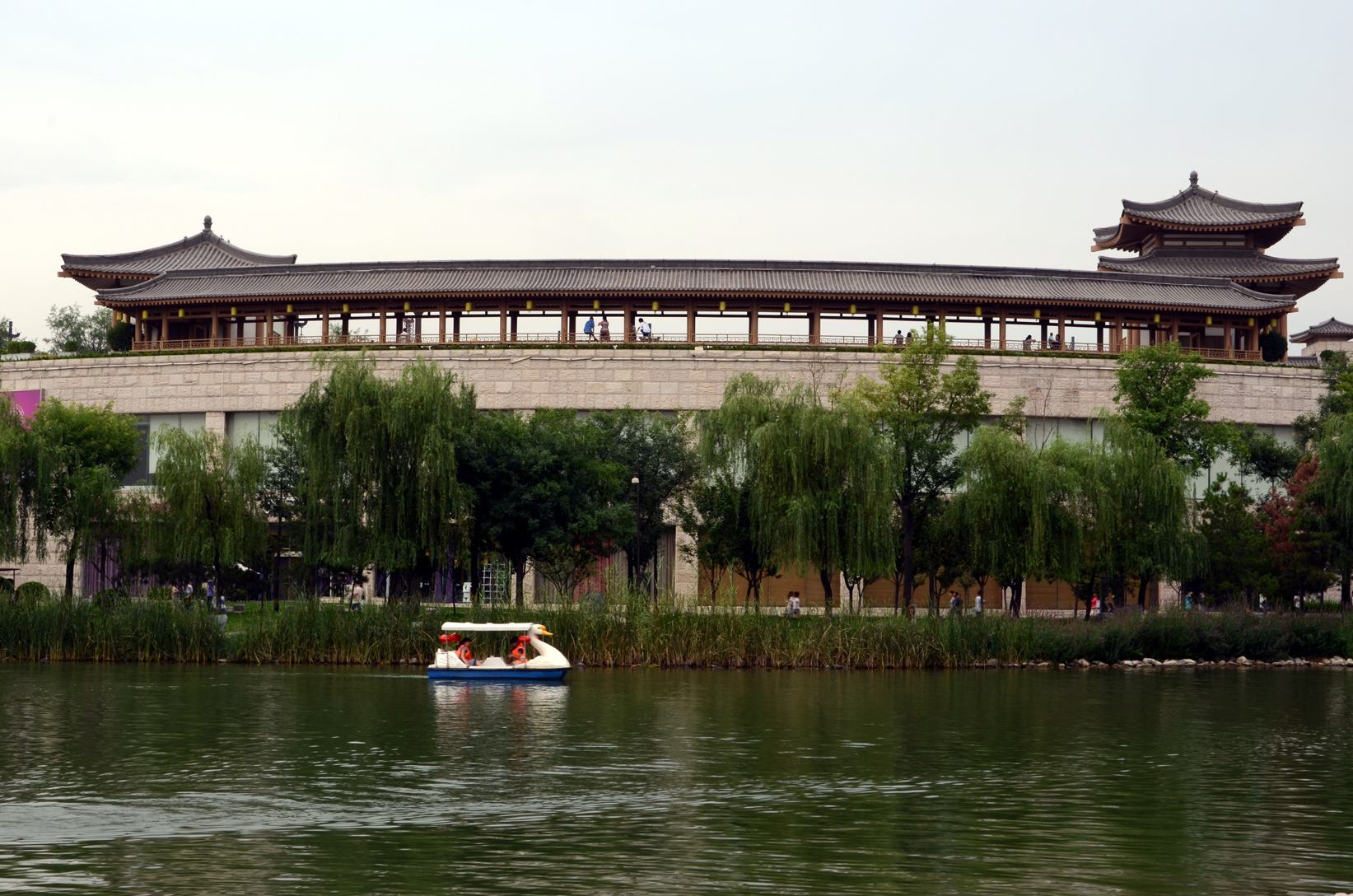 Then visit Shaanxi Art Gallery. Covering an area of 5,100 square meters, Shaanxi Art gallery is located in the East Street of Xi'an City. It is the largest art gallery in Northwest area of China. The Exhibitions of Paintings and Calligraphy are often held here.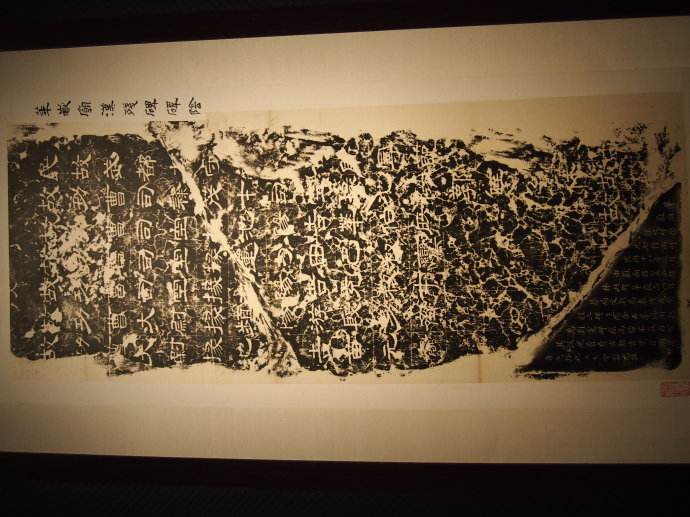 Enjoy your lunch at a local Chinese resturant which serves authentic Xi'an cuisine.
Later, you'll head tp Xi'an Jiaotong University. Xi'an Jiaotong University is one of the earliest institutions of higher learning in China. The ancient buildings in the university are full of artistic atmosphere. The school is most beautiful in April when the cherry blossms.
Drive you back to your hotel and you can have rest.
DAY 4
Place&Transport: Xi'an Departure
Today's Activities: N/A
Accommondation: N/A
Meal: B
Today is free on your own until our tour guide transfer you to the airport or Xi'an train station for your next destination. And your 4 Days Xi'an Tour come to the ends.
Price Per Person in US Dollars