Xiamen
Post Date: 2017/08/28 11:14
Share to: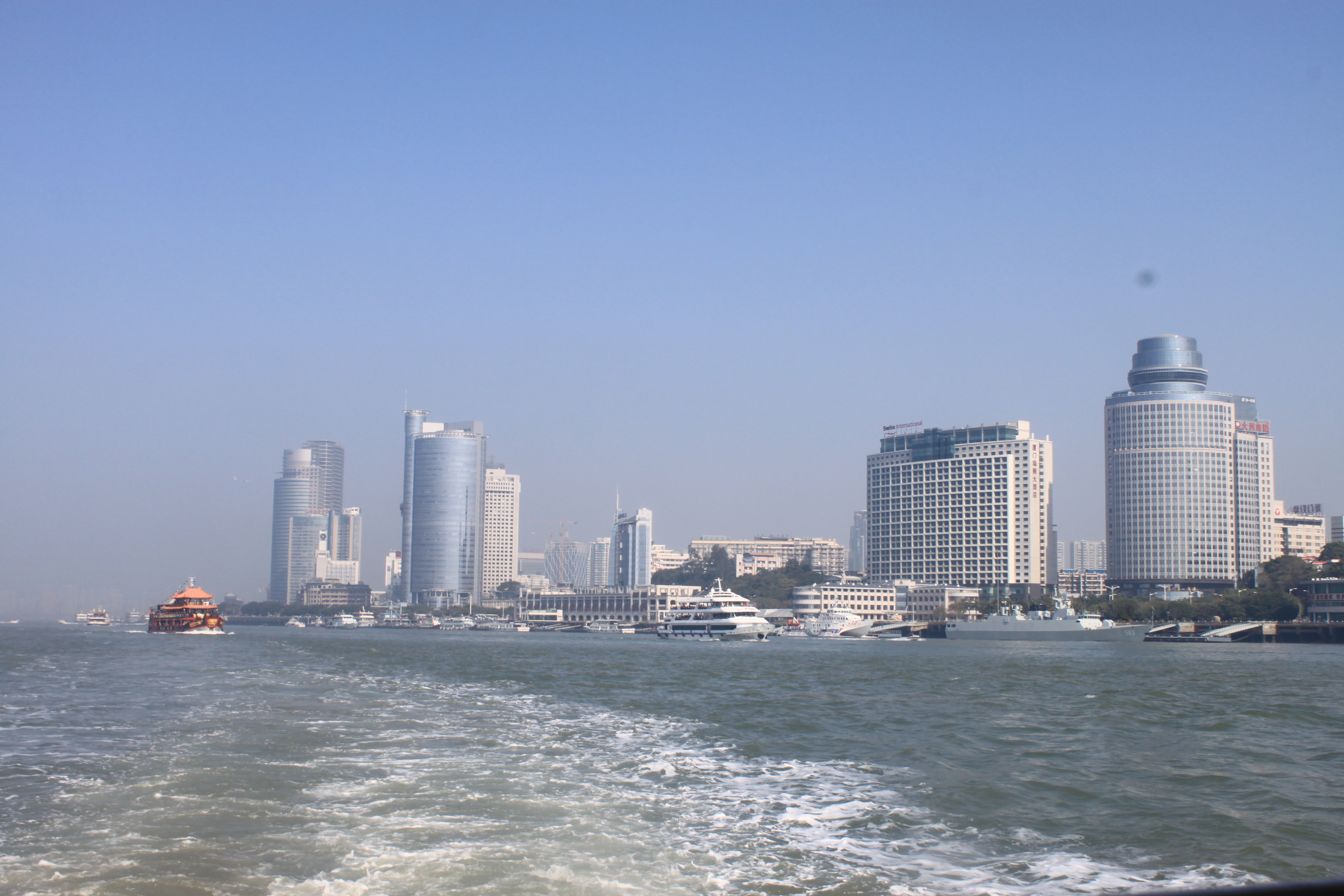 Overview Of Xiamen
Xiamen City is located along China's southeast coast and planted at the mouth of Jiulong River, with its back against Zhangzhou and Quanzhou plain and Kinmen islands a few kilometers off shore, facing Taiwan Island and Penghu islands across the Taiwan Strait.
Xiamen enjoys a beautiful environment and Xiamen residents adopt an honest and simple life style. It has won the titles of "National Model City of Social Development", "National Sanitary City", "National Garden City", "National Model City for Environmental Protection", "Excellent Tourism City of China", "International Garden City". Xiamen is also one of the Top 10 Tourism Cities of China and one of the ports that receive the most international cruisers in China.
History

China's Ancient Gateway
Xiamen is planted smack in the mouth of the Jiulong (Nine Dragon) River, so in ancient times she was called Xia Men, or "lower gate to the sea." Inevitably, Xiamen became a haven for pirates and merchants (roughly the same occupation). Eventually the name was amended to the present Xia Men, or "Mansion Gate," which also means "Gate to China"-a title Xiamen well deserved for hundreds of years because Fujian Province, and especially Quanzhou to the north of us, was the Melting Pot of Asia. (see page 85).
Ancient Seaport
The coastal cities of Fujian, including Quanzhou (today a city of over 7 million that you've likely never heard of), were extremely active port cities.
Quanzhou was China's busiest port in the Tang Dynasty. Marco Polo remarked on its vast trade in his travel memoir.
Xiamen was a busy seaport starting in the Song Dynasty. Later, It became an outpost and refuge for Ming loyalists fighting the Manchu Qing Dynasty. Koxinga, son of a merchant pirate set up his anti-Qing base in the area and today a large statue in his honor looks out over the harbor from Gulang Yu island.
The Japanese, World War II and post-1949
The Japanese occupied the area (the Japanese were already in Taiwan, then Formosa, beginning in 1895) from 1938 to 1945. After the Japanese were defeated by the Allies in WWII and China came under Communist control, Xiamen became a backwater.
Chiang Kai-Shek took the Kuomintang and most of China's national treasures across the Strait to Taiwan and so Xiamen became the front line against an attack from the KMT. The People's Republic of China didn't develop the area for fear that any development or industry would be attacked by their enemies, now ensconced in Taiwan.
And across the strait, Taiwan's Jinmen Island, just a few kilometers off the coast of Xiamen, became one of the most heavily armed islands in the world as Taiwanese feared attack from the mainland.
Present-day Xiamen
Today Xiamen is seen by Chinese as one of the most livable cities. The air is clean (by Chinese standards) and people there enjoy a relatively high standard of living. It has large swathes of green space and the coastline has been developed for recreation – not only beach play but also long stretches of jogging paths, rare in Chinese cities.
It is also a gateway to visit the rest of Fujian Province, an area popular with Chinese and foreign tourists alike.
Attractions

Gulangyu Island
The Gulang Island is a pedestrian-only island off the coast of Xiamen, Fujian Province in southeastern China. A UNESCO World Cultural Heritage Site, the island is about 2 km2 (0.77 sq mi) in area, and is reached by a 5-minute ferry ride from downtown Xiamen. Although only about 20,000 people live on the island, Gulangyu is a major domestic tourist destination, attracting more than 10 million visitors per year, and making it one of China's most visited tourist attractions. Gulangyu not only bans cars, but also bicycles. The only vehicles permitted are small electric buggies and electric government service vehicles.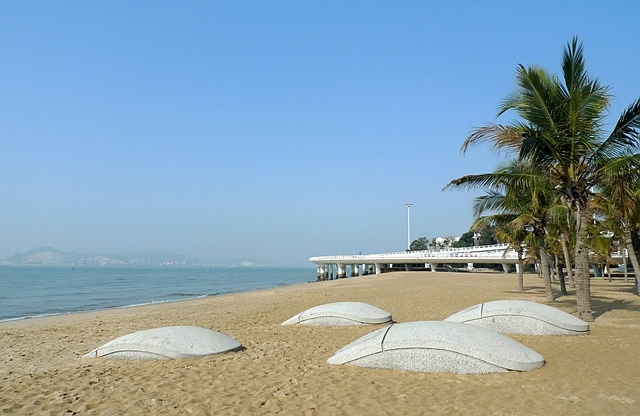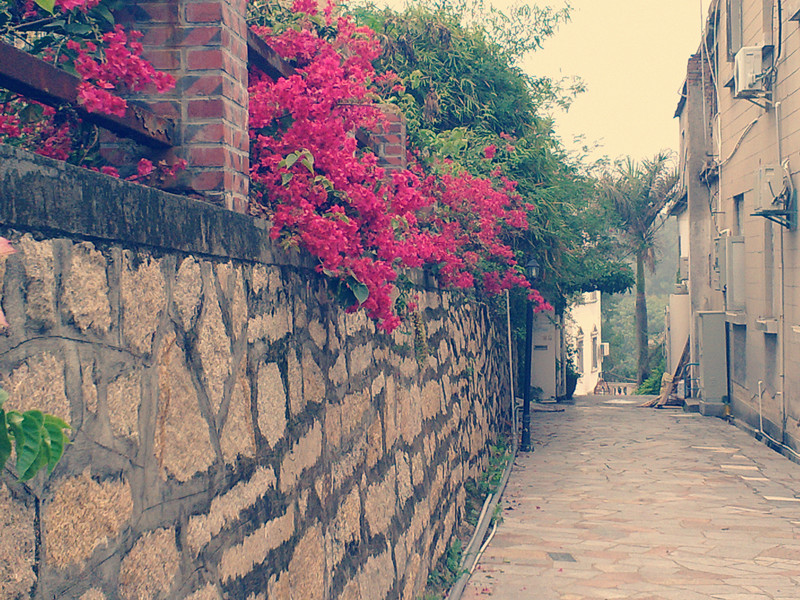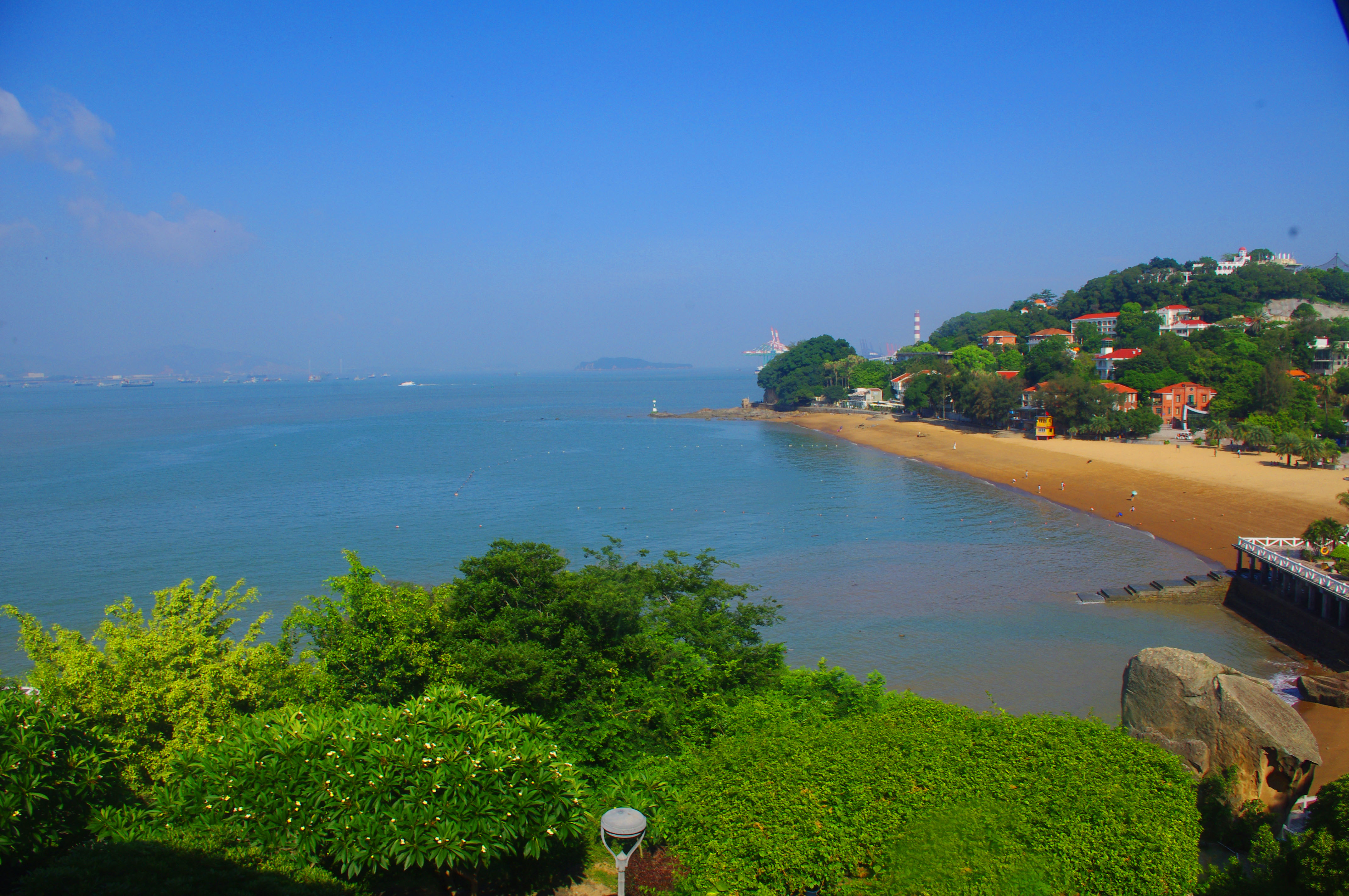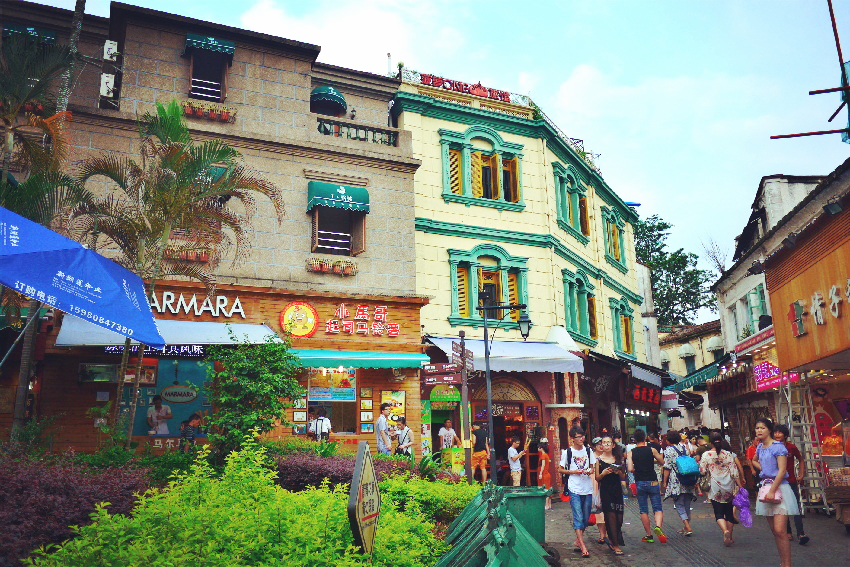 Xiamen University
Xiamen University, colloquially known as Xia Da (Chinese: ??), located in Xiamen, Fujian province, is the first university in China founded by overseas Chinese. Established by Tan Kah Kee in 1921, the university was originally known as Amoy University. The university is one of many comprehensive universities directly administered by the Chinese Ministry of Education.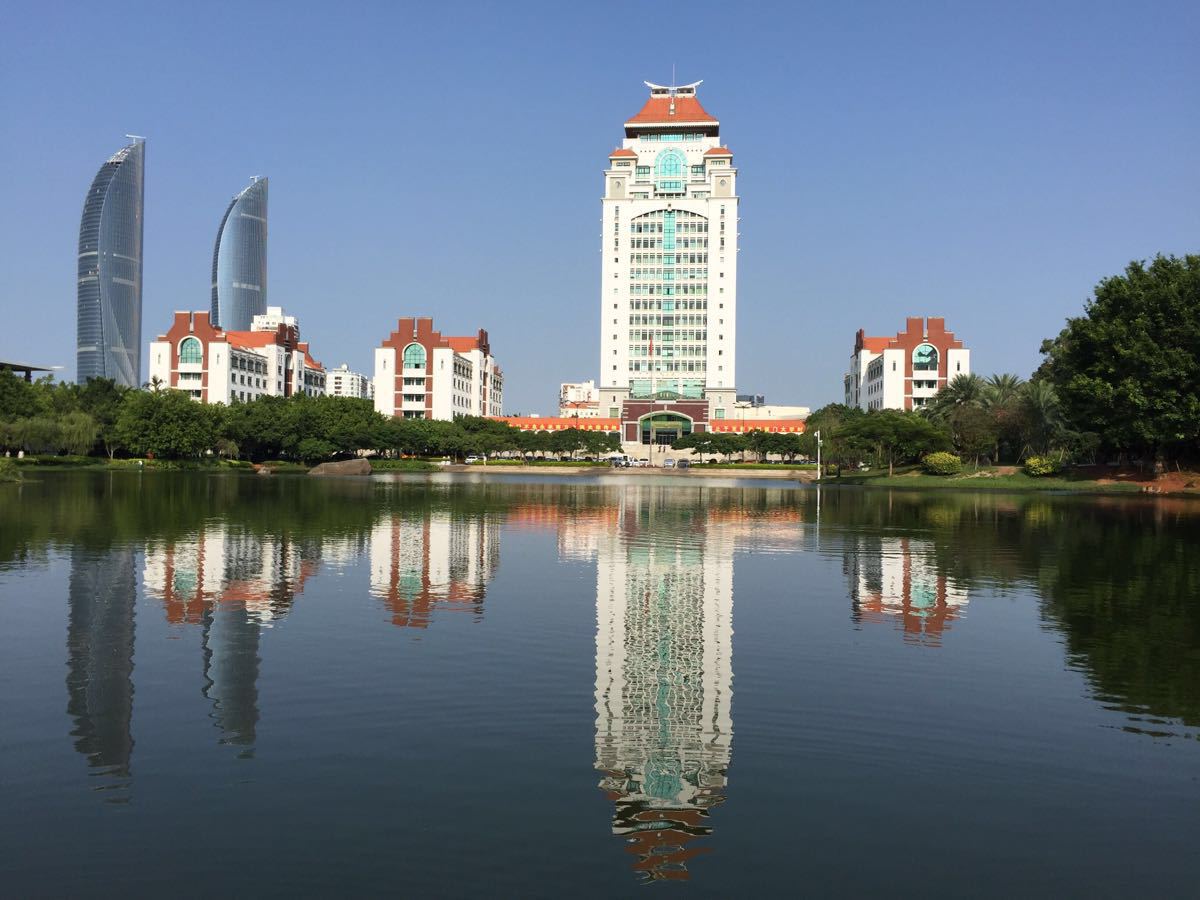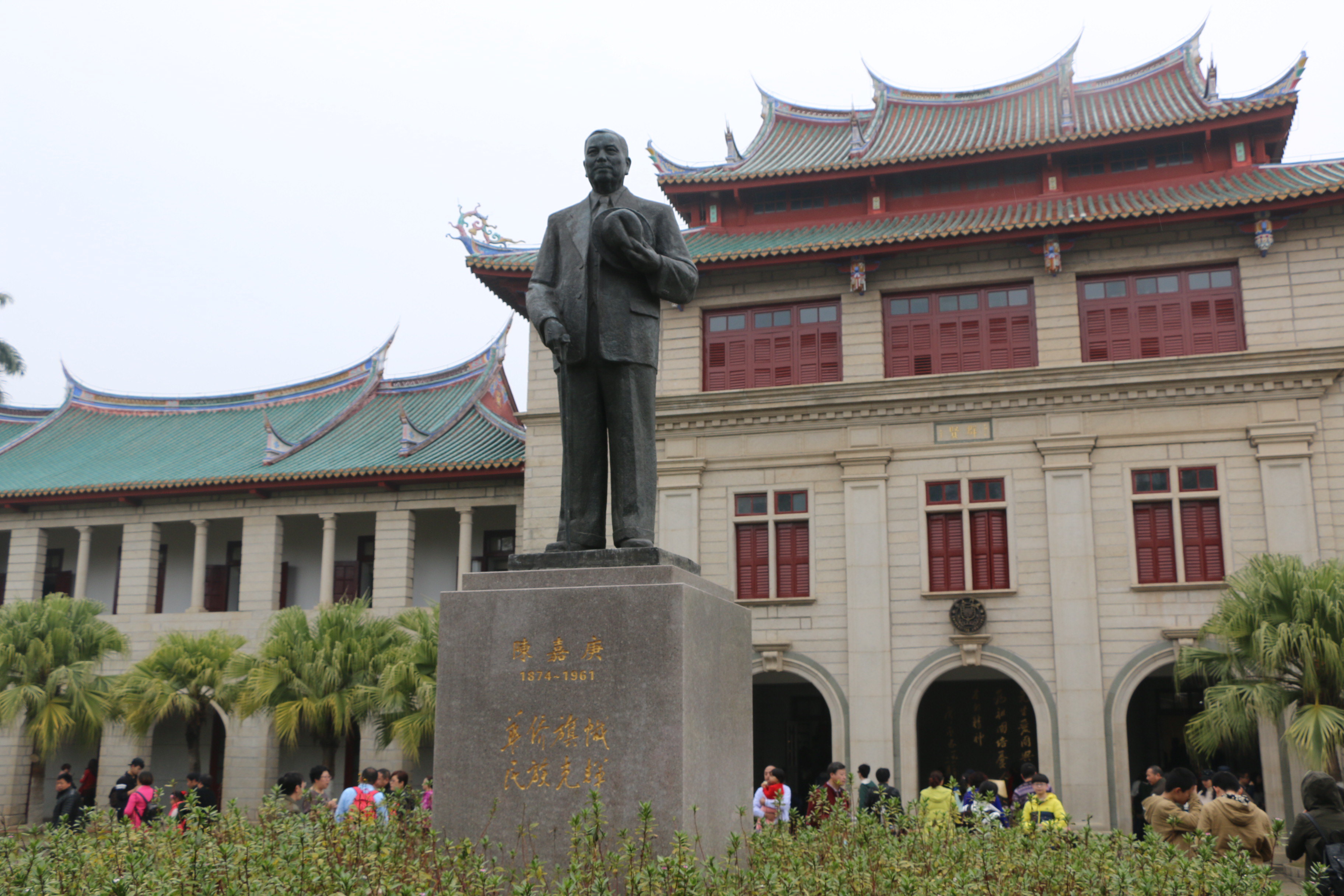 Zhongshan Pedestrian Street
Xiamen Zhongshan Pedestrian Street is a well-preserved old street that captures Xiamen modern history, and is the only commercial street that directly connects to the sea in China. It won the title of "China's Famous Historical and Cultural Street" in 2012, and has become one of the must-go places for those who wish to have a real taste of 'old Xiamen'.
Here are some of the most highly recommended places for you to explore in order to discover the complete Xiamen, including its past glamour and current dynamism, while you are around Zhongshan Road.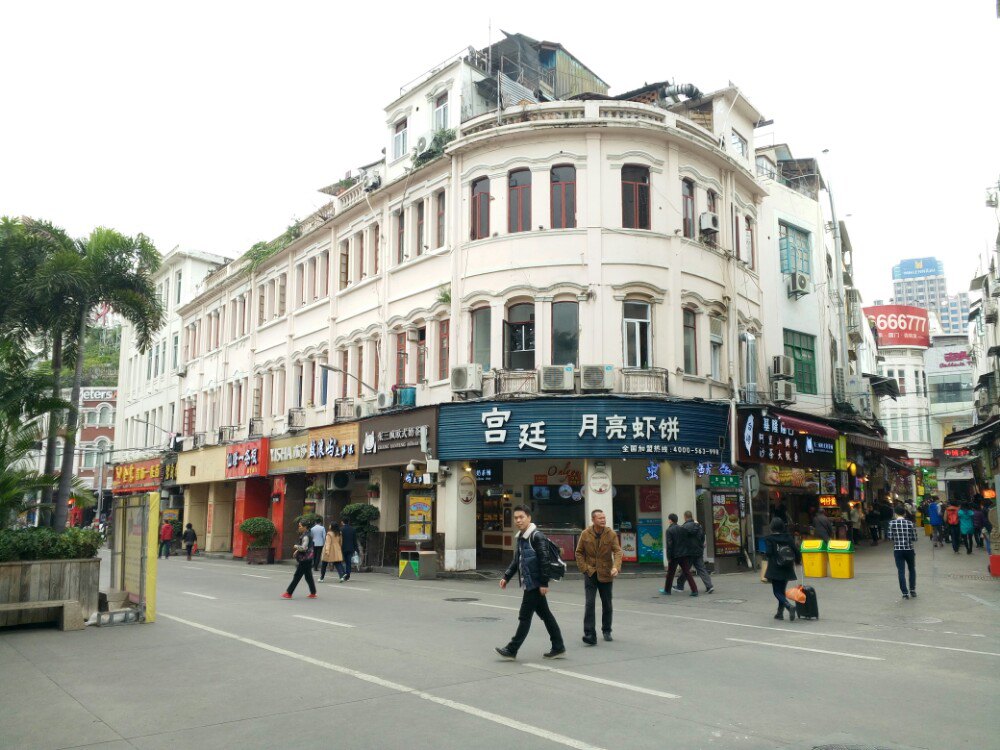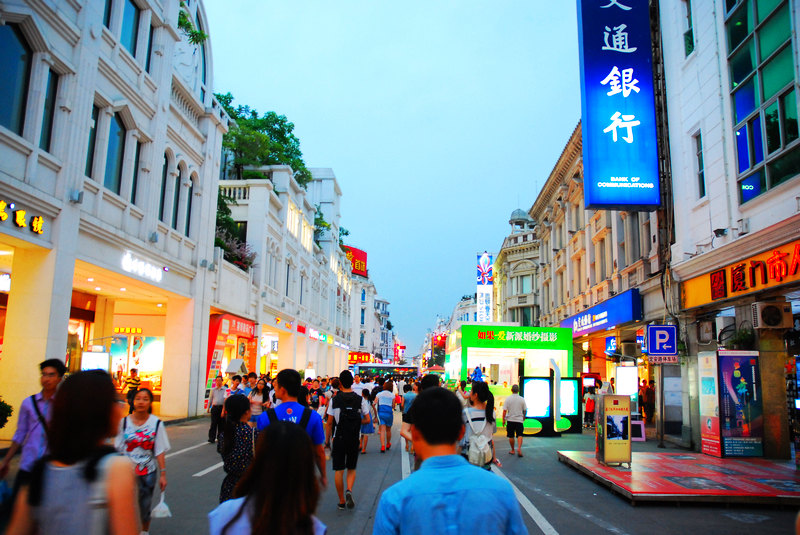 Riguang Mountain
The Riguang (sunlight) Mountain is commonly known as Yanzi Mountain, another name is Huangyan Mountain. On its top there are two huge rocks, one stands horizontally and the other stands vertically, becoming the peak of the mountain, 92.7 meters above sea level, the highest peak in Gulangyu Islet.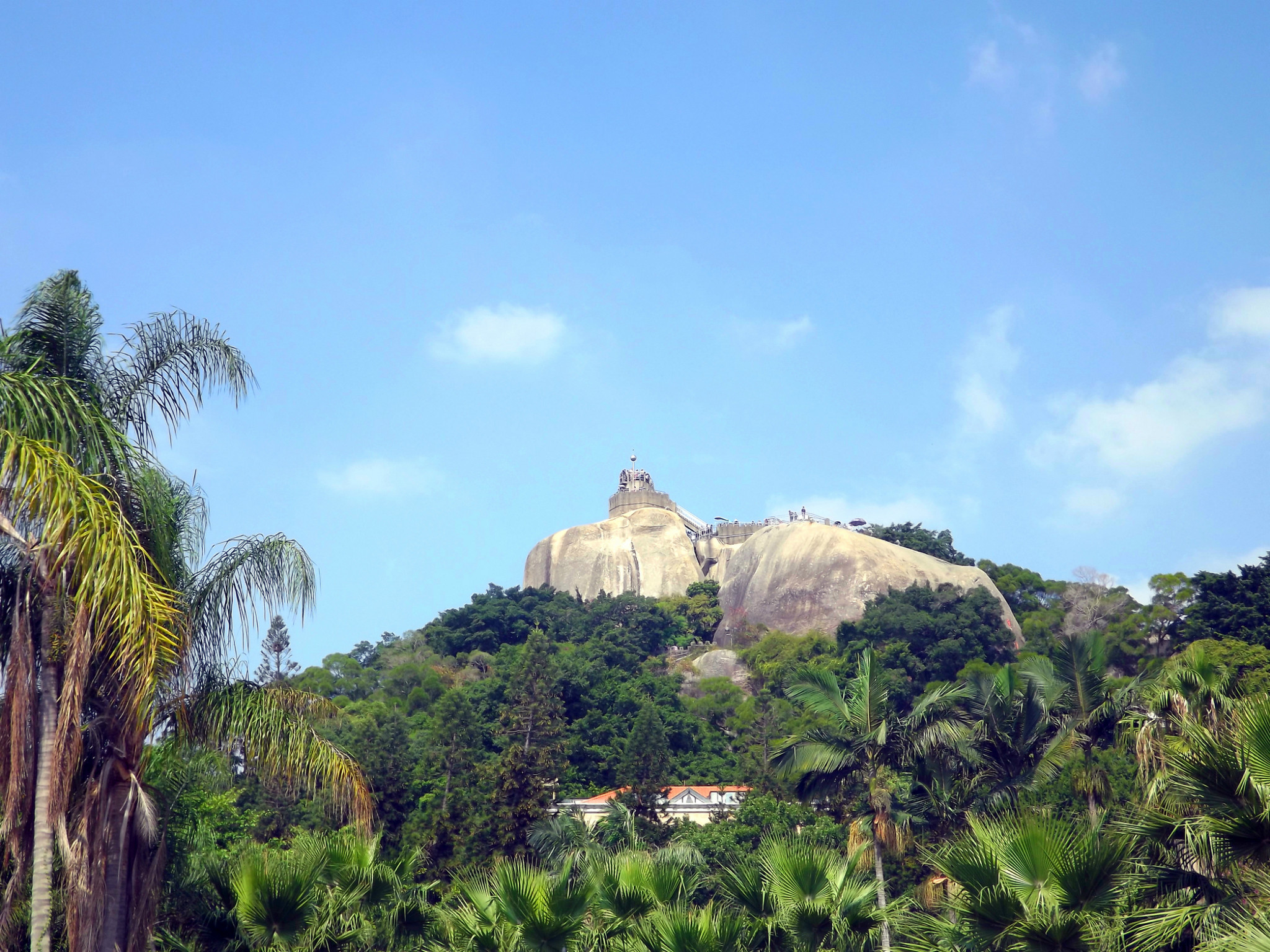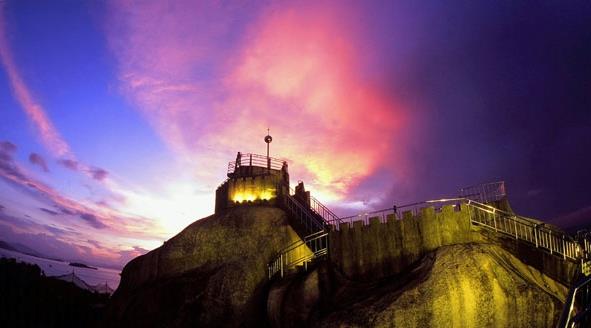 Cuisine
Xiamen cuisine, the most representative one of Fujian cuisine, is characterized by its similarity to Canton food; sweet, light and very popular with western taste buds! The food is certainly one of the best things about Xiamen- particularly the seafood which is exceptionally fresh. Dishes here use copious amounts of oysters, crabs, prawn and peanuts. Xiamen peanut soup is served up with everything. The Sweet Peanut Shop (Huangzehe Huashengtang Dian) on Zhongshan Lu is the best place to sample Xiamen's favorite nutty goodies.
Worm Jelly
It is a jelly made of marine products. The siphon-worm, an annelid, jellies due to its content of colloid. After boiling, the colloid dissolves in the water and then freeze to jelly after cool down. The crystal worm jelly is eat after a match with a good amount of soy sauce, spiced vinegar, chilli paste, wasabi, minced garlic, coriander (Chinese parsley), shredded white radish, shredded chilli, tomato slices…It is now a important cold dish on banquet tables.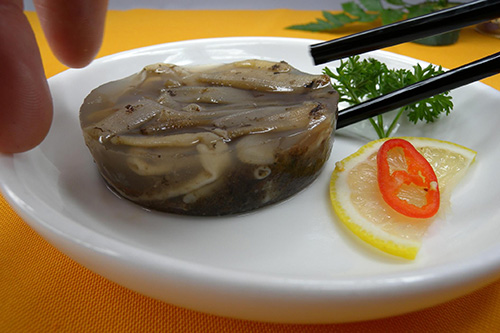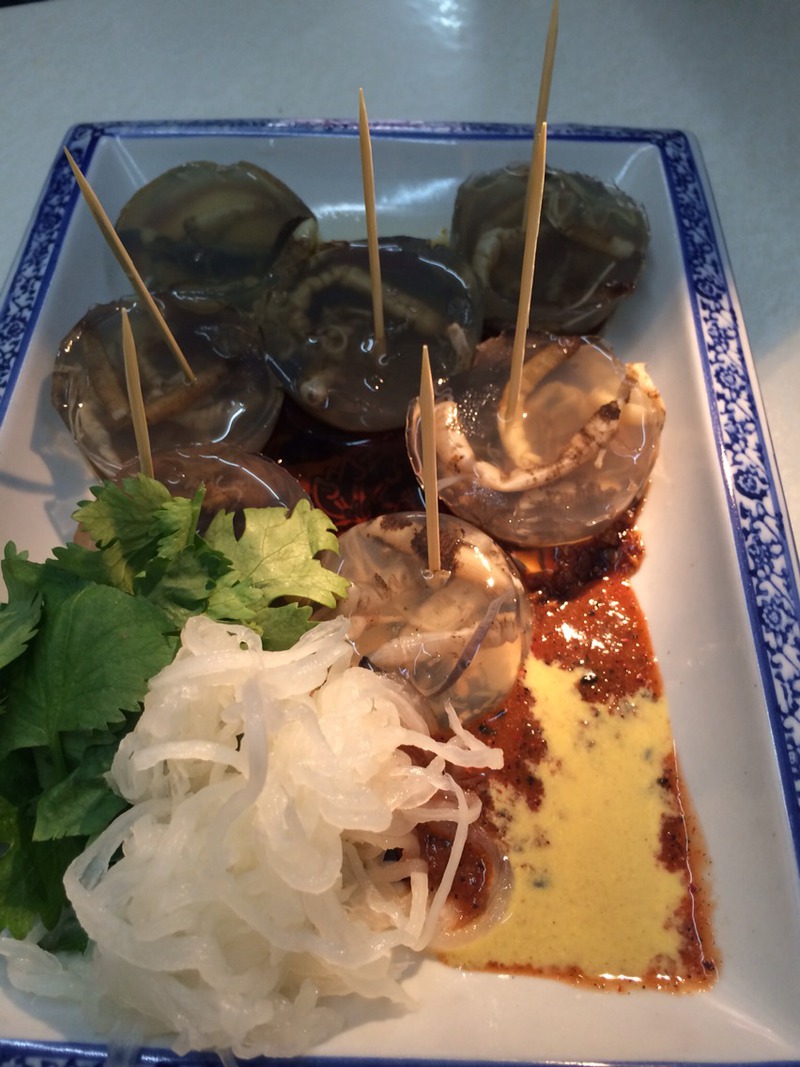 Fried Oyster
The oyster of Xiamen is Ostrea cucullata, which is small in size with square or triangle shell. Its flesh is white and the gill is black, each is only 1-2 centimeters long but offers a delicious taste especially adds in wasabi and coriander (Chinese parsley).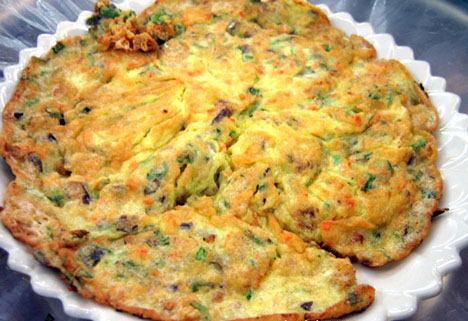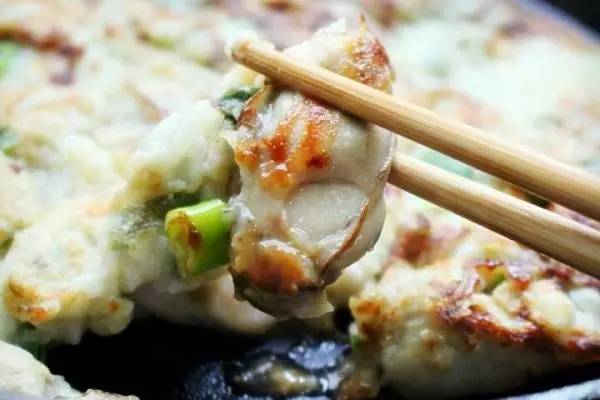 Wheaten Threads Paste
It is a notable specialty of Xiamen. The secret of this dish is its soup, which is stewed with shrimp, oyster, sea razor clam, and mussel. What is more, duck blood or pig blood is also added in plus seasonings of deep-fried dough sticks, fried green onion and peppers.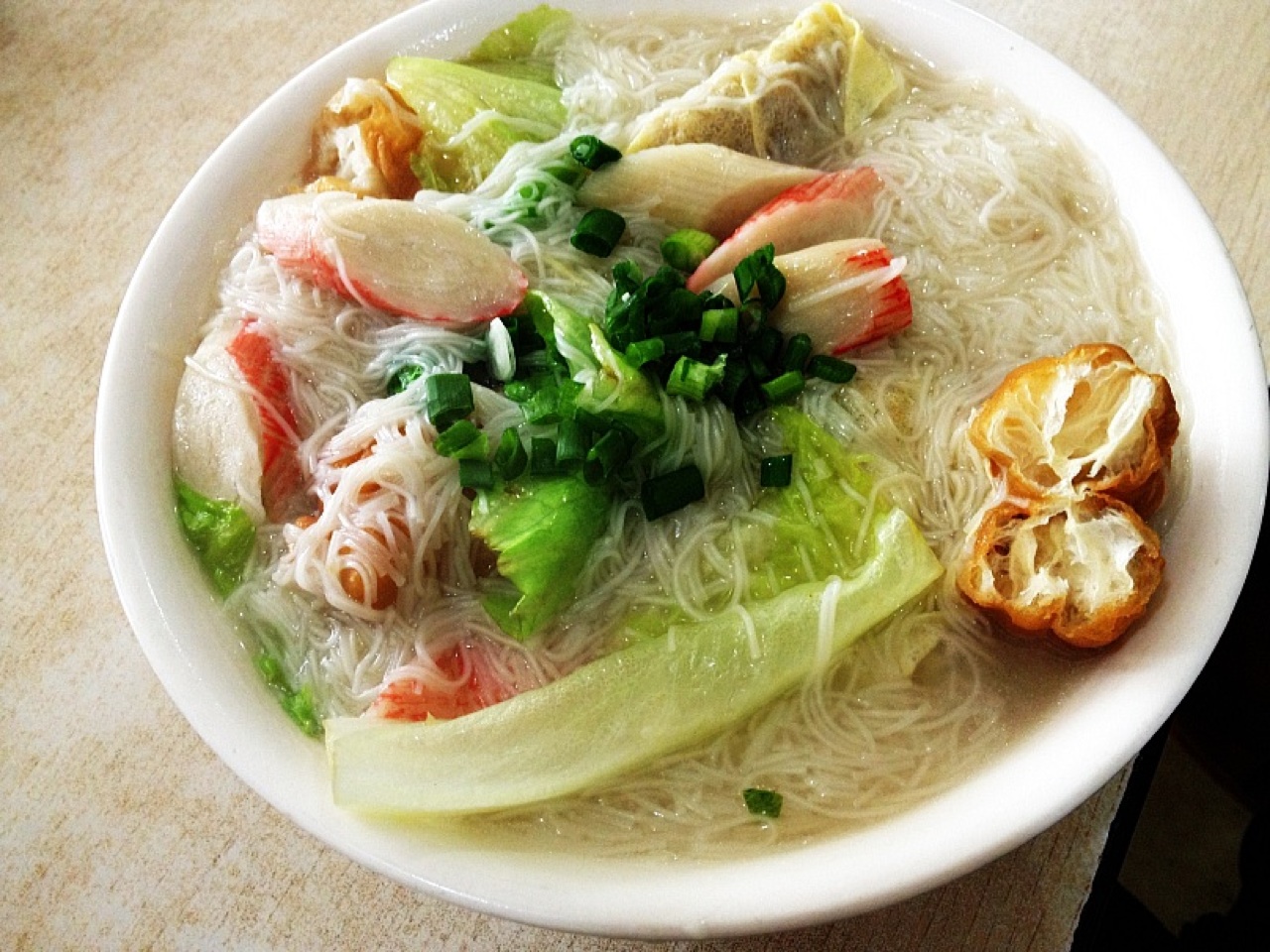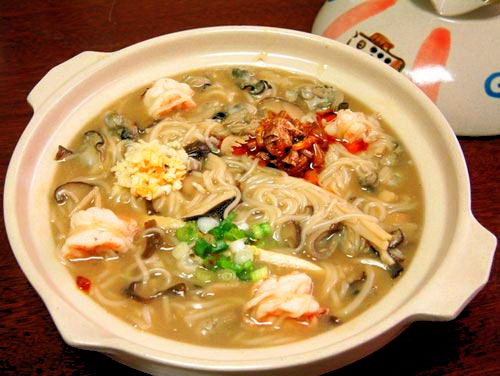 Transportation

By Air:
Most travelers going to Xiamen resort to air-travel, making it the fourth largest air traffic hub in China after Beijing, Shanghai and Guangzhou. Daily direct flights are available from Beijing, Chengdu, Chongqing, Dalian, Guangzhou, Haikou, Hangzhou, Kunming, Shanghai and Shenzhen. In addition, you can also go to international destinations such as Bangkok, Singapore, Manila and Osaka.
By Train:
Compared with air transport, railway transport seems to be no match, for the city is in essence an island linked to the mainland by a bridge. The rail links to this part of the world are not the best, although they have been improving recently. However train links to most parts of the North, due to the mountainous topography of Fujian, still take fairly circuitous and time-consuming routes.
By Bus:
It is possible to take a daily bus to go to Fuzhou and Quanzhou from the long-distance bus station or the ferry terminal. Distant destination such as Guangzhou and Shenzhen are also reachable by regular and frequent coaches. Luxurious air-con buses also depart from the larger hotels.
By Boat:
Regular ships leaves the Amoy Port Administration Passenger Station at Heping Pier on Tongwen Rd. Every week, there is a ship to Hong Kong (every Wednesday 17:00 depart from Xiamen, leave Hong Kong on every Tuesday 14:00). There are also direct cargo ships linking Xiamen and Gaoxiong.