Summary
Day 1 Arrive in Beijing
Day 2 Beijing: Tian'an men Square, Forbidden City, Summer Palace
Day 3 Beijing: Mutianyu Great Wall, Sacred Way, the Ming Tomb, the Bird's Nest
Day 4 Beijing--Xi'an by High-speed Train: Temple of Heaven, leave for Xi'an by train
Day 5 Xi'an: Terracotta Warriors, Muslim Quarter, Tang Dynasty Show & Dumpling Banquet
Day 6 Departure Xi'an: Big Wild Goose Pagoda, Xi'an Ancient City Wall, Leave Xi'an
Day 1 Beijing Arrival
Place&Transport: Arrive in Beijing, (the international flight not included)
Today's Activities: N/A
Accommondation: N/A
Meal: N/A
Welcome to Beijing! After landing in Beijing, the capital of China. You are greeted by your guide at the airport outside the luggage claim area with a welcome signage displayed and then transferred to the hotel directly. The rest of the day is own yours to relax and recover from jetlag.
Day 2 Beijing
Place&Transport: Beijing
Today's Activities: Tian'an men Square, Forbidden City, Summer Palace
Accommondation: N/A
Meal: L
Today your memorable tour starts! This morning you will visit the grand Tian'an men Square the biggest urban city square in the world. Many constructions of great historical importance have been built on and around it.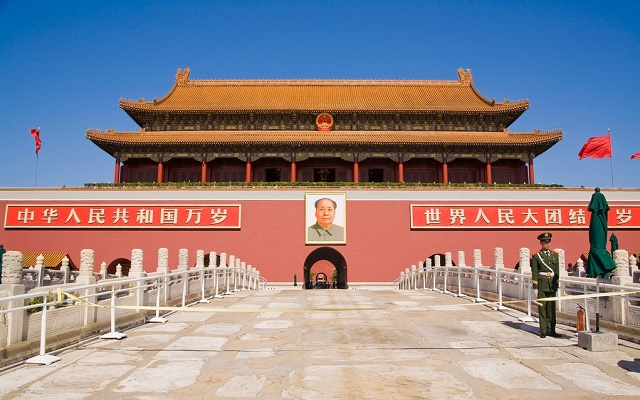 Tiananmen Square
From there you will enter the Imperial Palace, also known as the Forbidden City to explore its fascinating halls and pavilions. Here, you will not only learn how the emperor handled political affairs and lived their lives, but also appreciate numerous ancient art treasures.
After lunch in a Chinese local restaurant, you will continue to tour Summer Palace, which the largest and most beautiful Chinese imperial garden. The Summer Palace is a real masterpiece of China's classic landscape gardens, combining natural beauty with a great number of ancient Chinese architectural structures which include courtyards, halls, temples, pavilions, walks and bridges. It was listed as a UNESCO World Heritage Site in 1998 and 5-A class tourist attraction in China in 2007.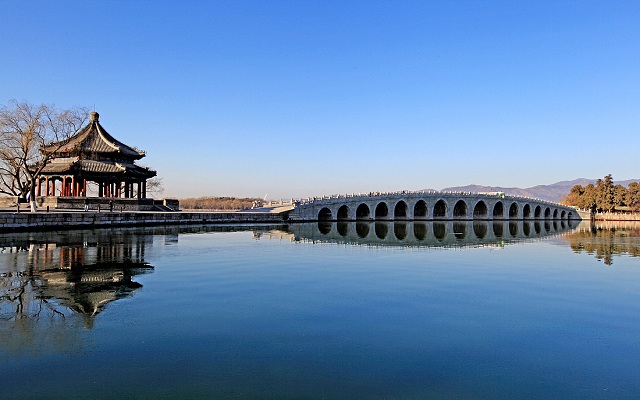 Summer Palace
After that, drive you back to your hotel.
Day 3 Beijing
Place&Transport: Beijing
Today's Activities: Mutianyu Great Wall, Sacred Way, the Ming Tomb, the Bird's Nest
Accommondation: N/A
Meal: L
After breakfast, you will visit the World Heritage site Great Wall. The less-crowded Mutianyu."If you haven't climbed the Great Wall, you haven't seen China." Many of your friends who visited China before might have told you this. It is indeed an experience of life. As one of the best-preserved parts of the Great Wall, Mutianyu section of Great Wall used to serve as the northern barrier defending the capital and the imperial tombs. It's known for its beautiful surroundings - dense woods and rich pastures changing colors with the seasons of a year.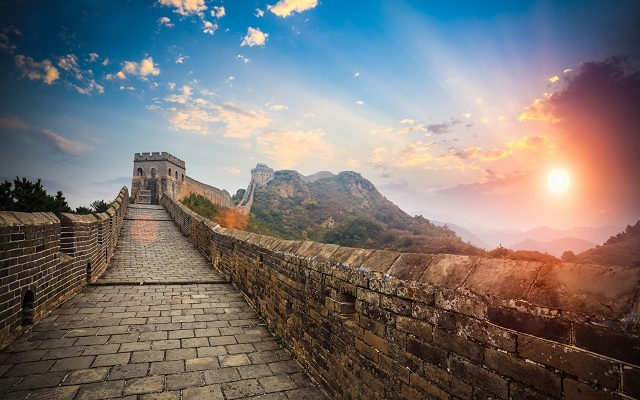 Great Wall
After lunch at a local Chinese restaurant, we will take you to the Sacred Way and the Ming Tomb in the peaceful shadow of Longevity Mountain. The Sacred Way is a road leading to the imperial tombs, and signifies the road leading to heaven.Although it has a history of more than 600 years, the Ming Tomb has been perfectly preserved.On the way back to downtown, you will have a glance at the Bird's Nest (Olympic National Stadium).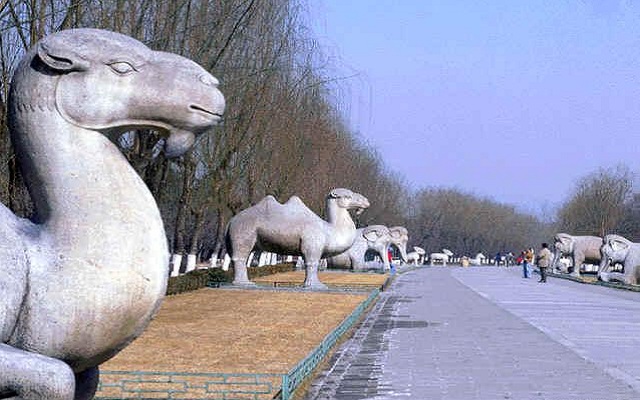 Ming Tomb
Drive you back to your hotel.
Day 4 Beijing-Xian by Bullet Train
Place&Transport: Beijing to Xi'an by Bullet Train
Today's Activities: Temple of Heaven, Xiushui Street--Silk Street
Accommondation: N/A
Meal: L
In the morning, you will visit the Temple of Heaven where you can see the local people do morning exercise. The Temple of Heaven, where the emperors worshipped the heavens in hopes of good harvests. As the dwelling of the God of Heaven, it covers an area even larger than the dwelling of the emperor, Forbidden City.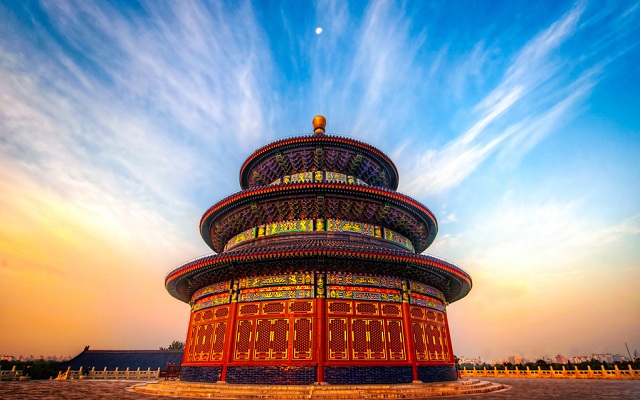 Temple of Heaven
After lunch at a local Chinese restaurant, you will visit the Xiushui Street, which offers a wide range of bargains. If you are good at bargaining, you could buy some stuffs with nice price.There is the main place of the special stores and offers a great deal of exotic shops and savory restaurants. It's the bargain hunter's paradise.

After that, we will drive you to Beijing train station, and you will take the High Speed train or Bullet Train to Xi'an, where is an ancient capital as well. And our local Xi'an tour guide will pick you up at the exit of the train station with a welcome signage and take you to your hotel immediately and you could have a rest.
Day 5 Xi'an
Place&Transport: Xi'an
Today's Activities: Terracotta Warriors, Bell Tower, Muslim Quarter, Tang Dynasty Show
Accommondation: N/A
Meal: L
Today your first stop is to see the incredible Terracotta Warriors, one of the most significant archeological finds in 20th century. 6000 life-size terra soldiers and horses in battle formation have guarded Emperor Qin Shihuang's mausoleum for 2200 years.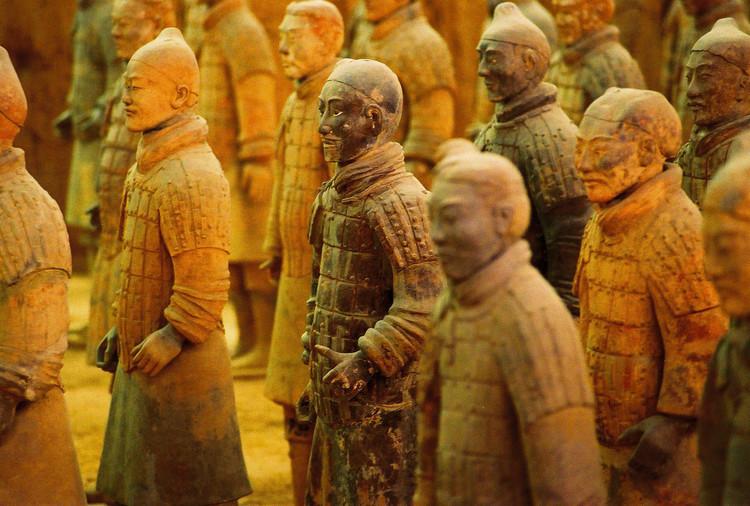 Terracotta Warriors
Then continue your tour to the Bell Tower, which built in 1384 during the early Ming Dynasty, is a symbol of the city of Xi'an and one of the grandest of its kind in China. The Bell Tower also contains several large bronze-cast bells from the Tang Dynasty. The tower base is square and it covers an area of 1,377 square meters. The tower is a brick and timber structure and close to 40 meters high.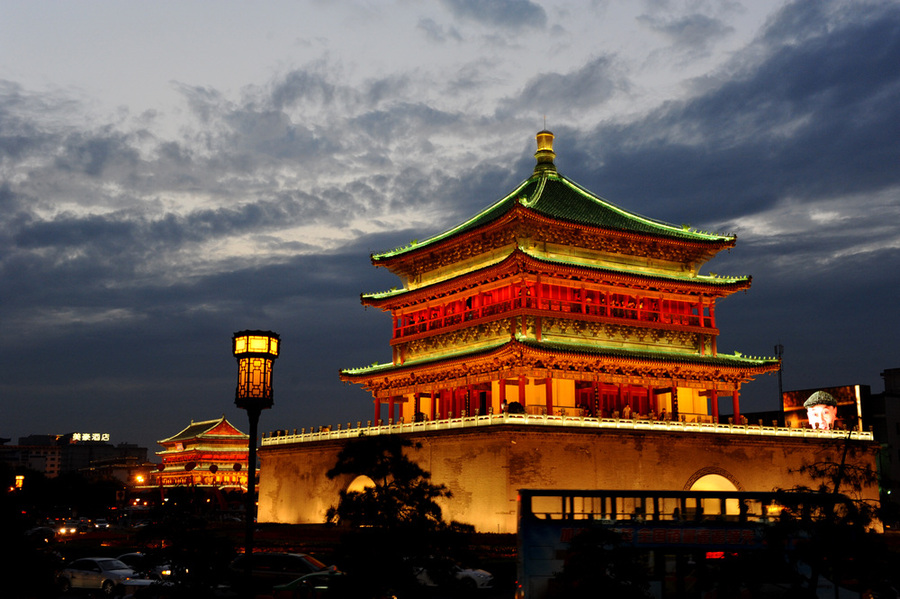 Bell Tower
After lunch at a local Chinese restaurant, you will visit the Muslim Quarter, which has a long history. Muslim food and souvenir market is another feature of the area. The buildings on both sides of the street are modeled on the styles of both the Ming (1368-1644) and the Qing Dynasties (1644-1911). Some of the constructions are restaurants; while others are stores. But here there is one thing in common: the owners are all Muslims.

And dinner, our guide will take you to appreciate the Tang Dynasty Show, which includes two parts that could make you know about the history and culture very easily. This marvelous show vividly reflects the ancient royal singing and dancing of the Tang Dynasty about 1400 years ago.
Drive you back to your hotel
Day 6 Xi'an Departure
Place&Transport: Departure Xi'an
Today's Activities: Big Wild Goose Pagoda, Xi'an Ancient City Wall
Accommondation: N/A
Meal: L
After breakfast, you will tour the Big Wild Goose Pagoda, which was built about 1,300 years ago in the Tang Dynasty to store the Buddhist scriptures brought from ancient India. The pagoda is not only a precious cultural relic but also a gorgeous Buddhist architecture heritage.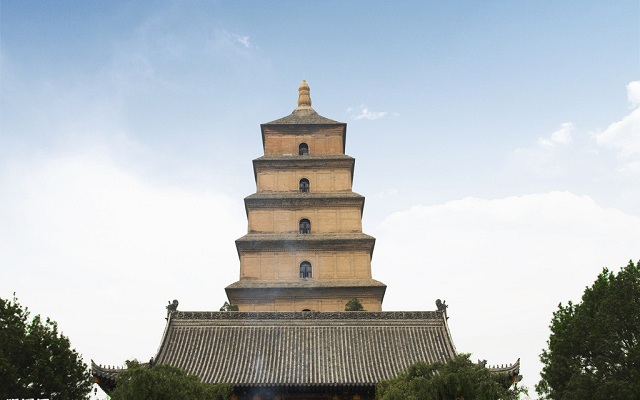 Big Wild Goose Pagoda
After that, you will visit the Xi'an Ancient City Wall, which is the best-preserved existing ancient city wall around China. Very well preserved and in excellent condition. There are some excellent shows in different time every day, such as, Antique City Wall Gate Opening Ceremony, Acrobatics Show. If you are available to arrive there in the show time, it's a good chance for you to take a closer glimpse of Chinese culture. Riding bicycles on the city wall not included.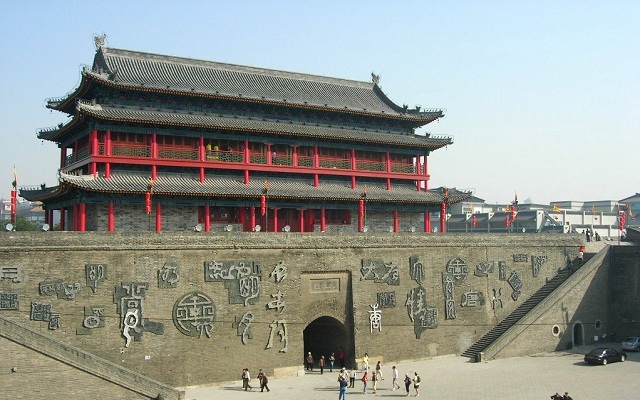 Xi'an Ancient City Wall
After lunch at a local Chinese restaurant, transfer you to the airport and your 6-day-tour ends. Hope you have a pleasant trip!
Price Per Person in US Dollars