Summary
Panda is a bear native to south central China. Panda is a large bearlike mammal with characteristic black and white markings, native to certain mountain forests of central and western China. It feeds almost entirely on bamboo and has become increasingly rare. The giant panda lives in a few mountain ranges in central China, mainly in Sichuan, but also in neighbouring Shaanxi and Gansu. The giant panda is a "highly specialized" animal with "unique adaptations", and has lived in bamboo forests for millions of years. The average giant panda eats as much as 9 to 14 kg of bamboo shoots a day to compensate for the limited energy content of its diet. In 2016, the IUCN reclassified the species from "endangered" to "vulnerable".
Tour Itinerary
Place&Transport: Xi'an
Today's Activities: Shaanxi Wild Animal Rescure and Breeding Center, Guanzhong Folk Art Museum
Accommondation: N/A
Meal: N/A
In early morning, you will take bullet train to Xian from Beijing. Upon arrival, your local Xi'an tour guide will pick you up at the exit of Xi'an train station, you will find a welcome signage "Xi'an Private Tour". One day Xi'an panda tour includes the following activities and attractions. (By the way, we provide one way departure transfer from your Beijing hotel to Beijing train station as well, please feel free to let us know if you have any requirement, this tour can be customized cater to your needs.)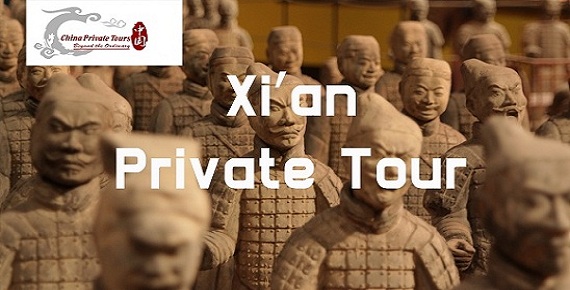 Our Xi'an Pick Up Sign "Xi'an Private Tour"
Firstly, you'll visit Shaanxi Wild Animal Rescure and Breeding Center (Louguantai Wild Animal Center). Shaanxi Wild Animal Rescure and Breeding Center is located at the foot of Zhongnanshan Zhongnan Mountain, is one of the most famous zoological centers in China. In the Wild Animal Center lists in the International Red Book. There are the giant panda, red panda or firefox, golden monkey, black bear, leopard, giant salamander, crested ibises and other faunal forms of China. However, outside of China. The Center keeps about 20 giant pandas. The Center employees have also made attempts of their artificial breeding, which were crowned with the first success in 2009, when the 6-year-old panda Lucian gave birth to twins.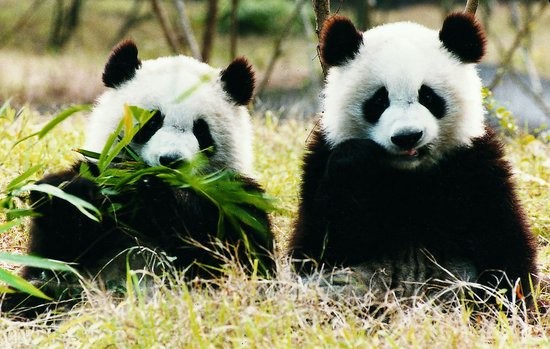 After the tour of Shaanxi Wild Animal Rescure and Breeding Center, enjoy your lunch at a local Chinese restaurant, our tour guide will give you good recommendations on spot.
In the afternoon, continue your tour to Guanzhong Folk Art Museum. Guanzhong Fok Art Museum is the leading center for the study and enjoyment of Shaanxi folk art, as well as the work of Chinese folk artists. Visitors can not only have a full view of folk art relics, but also experience traditional folk life, enjoy performances of folk sacrifice. Guanzhong Folk Art Museum is extremely well-known for its over 12,000 collections of stone carvings, all of them are not only the first-class art treasures in China, but also precious evidences to study national history of Northwest China during the Song and Ming dynasties. They represented the essence of Chinese national culture which witnessed the harmonious co-existence and cultural exchanges among different ethnic groups in the northern part of China for thousands of years in history.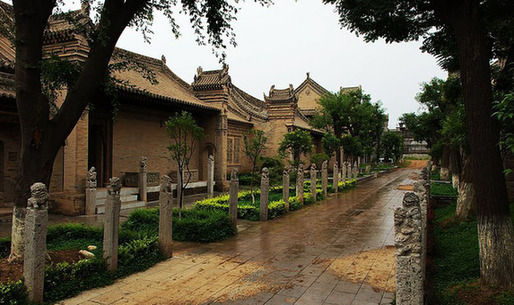 After the tour ends, drive you to your hotel in Xian or Xian train station for your next destination.
Price Per Person in US Dollars