Emin Minaret
Post Date: 2020/03/17 16:29
Share to:
Overview
The Emin Minaret or Su Gong Pagoda is the tallest minaret in China, it was built in 1777 during the Qing Dynasty. In order to commemorate the general Emin Khoja and patriot who defended unifying China throughout his life, hence its name "Emin." It is the largest ancient tower in Xinjiang as well as the only Islamic old tower among China's one hundred famous towers. This large mosque can accommodate up to 1,000 people. It is one of the primary attractions in Turpan city.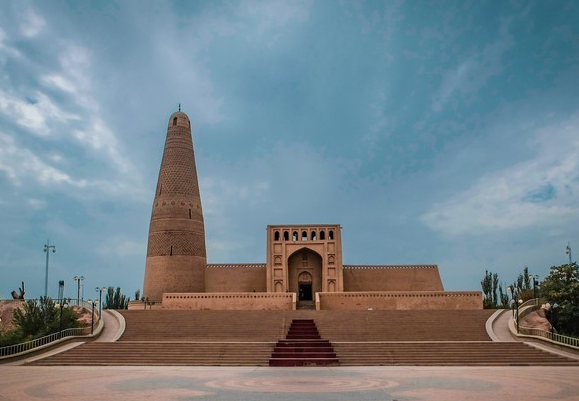 History of Emin Minaret
The Emin Minaret with a history more than 200 years, the minaret was built in 1777 during the Qing Dynasty and built to honour Turpan general Emin Hoja who defended unifying China throughout his life, hence its name "Emin". This patriot had eight sons, all of whom, under the influence of their father, made great contributions in defending the unification of China. After the death of Emin Khoja, Emin's second son "Zisu" continued building this minaret with his own money. Thus, the minaret is also named "Su Gong Ta".

What to see in Emin Minaret
The architecture is the highlight of this minaret, it's different from others in China. It has a great architectural significance. It's 44 meters in height but no stories inside.A spiral flight of stairs with 71 steps leads to the top. The minaret can be divided into two parts, one is the minaret and another is a mosque. The surface is decorated and arranged with 15 different Patterns of rhombuses, ripples, various four-petal flowers, and mountains. There are 14 windows opening in different directions at different heights.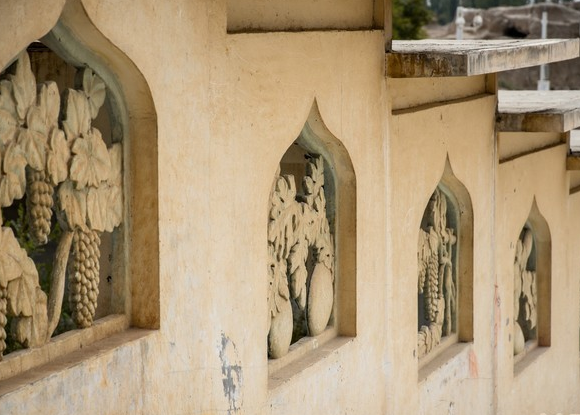 The mosque here with a arched gate. It is the largest, simplest and plainest mosque in the Turpan area. The mosque includes a Hall of Prayer,teaching rooms and a gate tower. Unusually, this mosque does not have a pool of water for washing. Muslims, always have to wash before worshipping. However, instead of water, it is permissible to use clean sand, clay or stone for cleansing. In the main hall. there is no figurine, no colors or designs of any kind except the yellow of the bricks.The rectangular hall can hold up to one thousand people attending a service.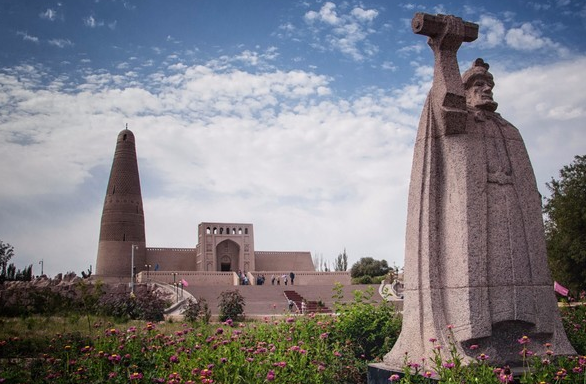 Basic Information
Location: The minaret is 3km southeast of the centre of Turpan
Entrance Fee: 30CNY
Opening Hours: 8:00AM-21:00PM(peak season);10:00AM-18:30PM(low season)
How to get there:
1) Take city bus No.1 from Turpan City and get off at Dazhai Road Station with a 900m walking distance;
2) Take taxi;
3) Biking or strolling is a fun way to get here when the weather isn't too hot.