Jiayuguan Pass
Post Date: 2020/03/18 13:06
Share to: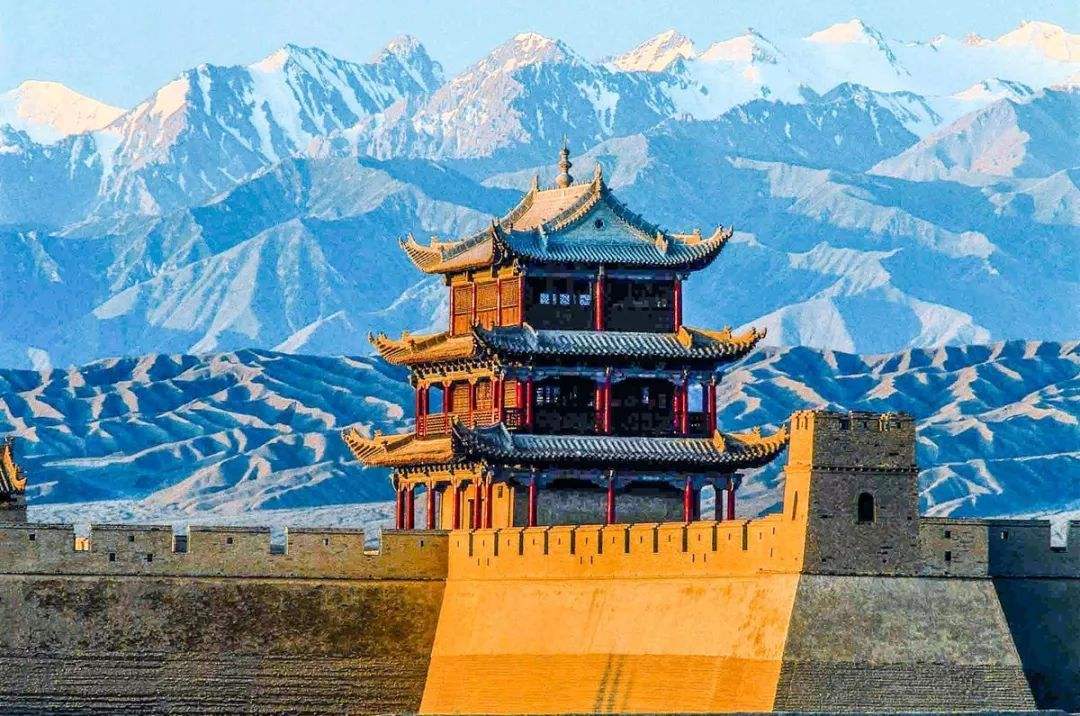 Overview
Known as the 'mouth of China' because of its position at the end of the Great Wall of China where it guarded the western boundary of Ming Dynasty China. The narrow river passage heading southeast from here is known as the Hexi Corridor and is nicknamed the 'throat of China '. Jiayuguan Pass is also an important gateway for the ancient Chinese silk road, as important as the Dunhuang city. It integrates Silk Road and Great Wall cultures and is well-known for its impregnable geographic conditions.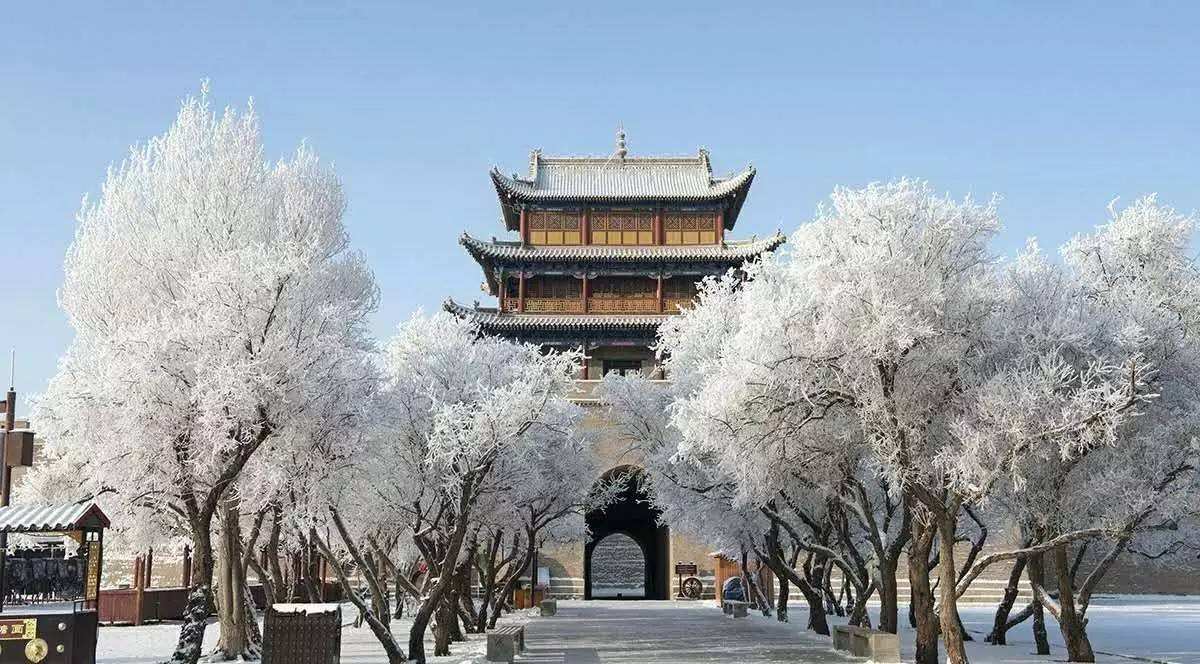 History & Background
During the early period after the establishment of Ming Dynasty, the remnant armies of Yuan Empire and Turpan constantly invaded Hexi Corridor area. The general Feng Sheng was ordered to construct a defensive pass to protect from the invasion from Yuan and Turpan. He chose the Jiayu Mountain as the final siting where is easy to hold but hard to be defeated. The construction started in the year 1372, and completed quickly as the first-stage project which consisted of several ramparts surrounded by some barracks. The subsequent construction costed 168 years to complete and finally became the western starting point of the Great Wall of Ming Dynasty.
Even though the walls and towers were partly damaged by natural infestation and wars, the Jiayuguan Pass is still the most intact surviving ancient military building. Several restorations had been conducted to protect the civil engineering structure of its fort, towers and walls. But travelers can still see many of its original face.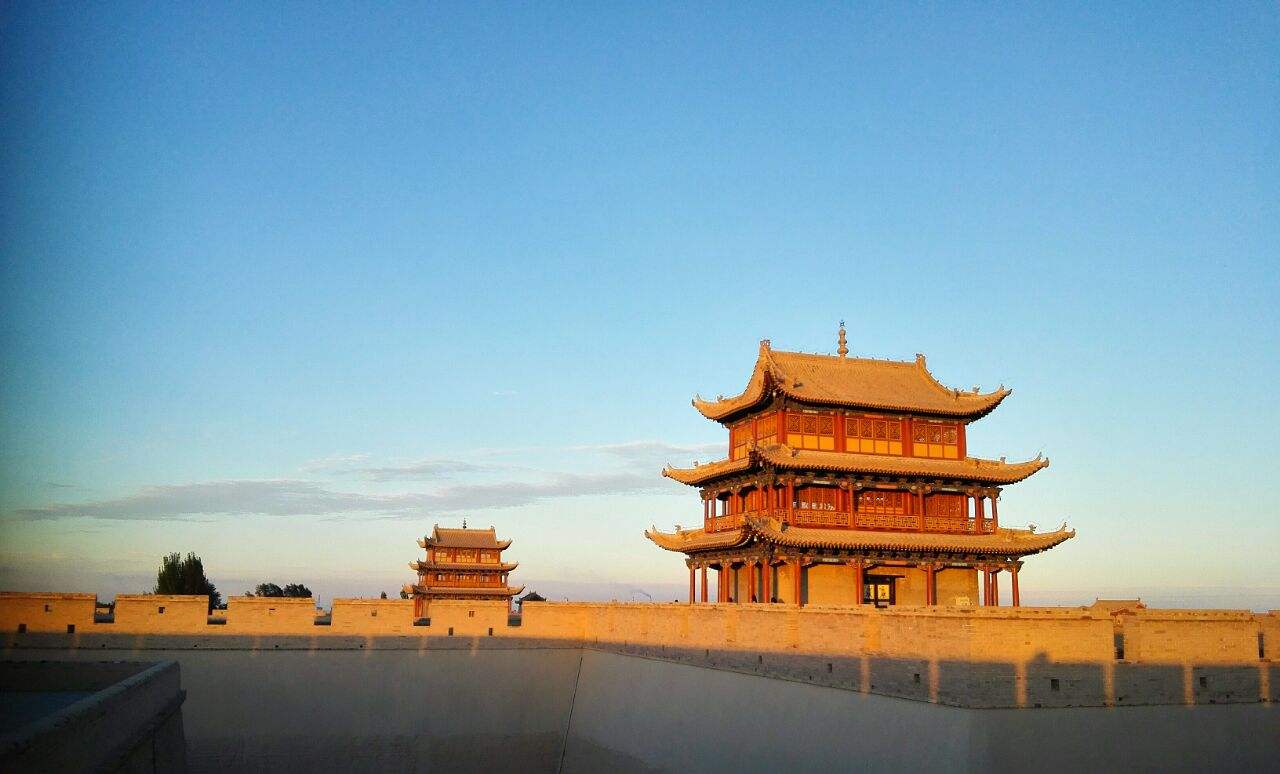 Function
Jiayuguan Pass used to be the starting point of the ancient Great Wall built during Ming Dynasty (1368–1644). The army of Ming Dynasty used it to protect inner China from the invasion of nomadic groups. At the same time, the Jiayuguan Pass had also played as a key waypoint of the ancient Silk Road. Foreign travelers and traders came from Europe, Middle Asia, and entered the inner land of China. While commodities of China also were transported to Middle Asia and Europe from this pass. Along with the foreign trade, a cultural exchange of religion, art and custom also had been brought.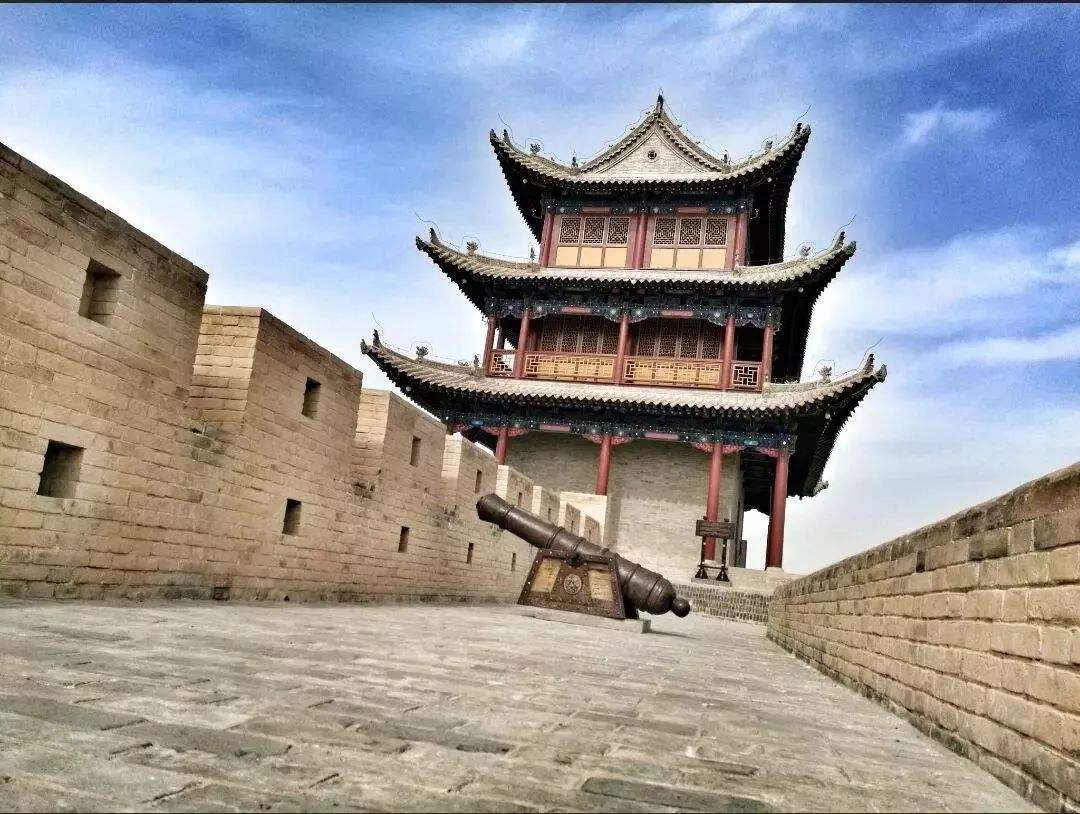 Architecture
Jiayuguan by the inner city, the outer city, the moat three lines of defense into an overlapping and defensive potential, the wall is strong. It is connected with the Great Wall. When Jiayuguan was first built, it was a 6-meter-high earthen City, covering an area of 2500 square meters. The existing city has a total area of more than 33500 square meters, which is composed of outer city, inner city and urn city. There are 14 archery towers, enemy towers, turrets, attics and gates built on the inner wall of Jiayuguan.
Info
Admission Fee: CNY 120
Address: Within Yuquan Town, Yuquan Town
Opening Hours: 8:30-20:00
Best seasons to visit:Summer/Autumn