Kashgar Maps
Post Date: 2020/03/16 14:49
Share to:
Location of Kashgar
Kashgar is the westernmost city in China, the coordinates of Kashgar in degrees and decimal minutes are 39°28.2396'N,75°59.3706'E. Kashgar is located in Xinjiang Uygur Autonomous Region on the China's map.It is bordering the Taklamakan desert in the east, the Kunlun Range and Ali prefecture of in the south Neighboring areas: Gansu province and Qinghai province, Tibet Autonomous Region. Kashgar is also an important border trade ports, most of crafts, roast lamb, shishi-kebab, and baled fish is transported to neighbor countries.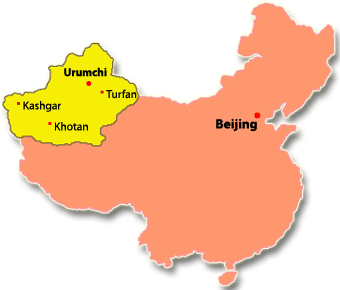 Administrative Division of Kashgar
Kashagr city is divided into one city and eleven counties. The one city refer to Kashgar city and eleven counties refer to Tokkuzak or Shufu, Yinggixe or Shufu, Yinggisa or Yingjixa,Yopurga or Yuepuhu,Paizawat or Jiashi, Yarkant or shache, Poskam or Zepu, Kagilik or Yecheng, Makit or maigaiti, Maralbeshi or Bachu, and Taxkorgan Tajik Autonomous County. The following map is about the administrative divisions of kashgar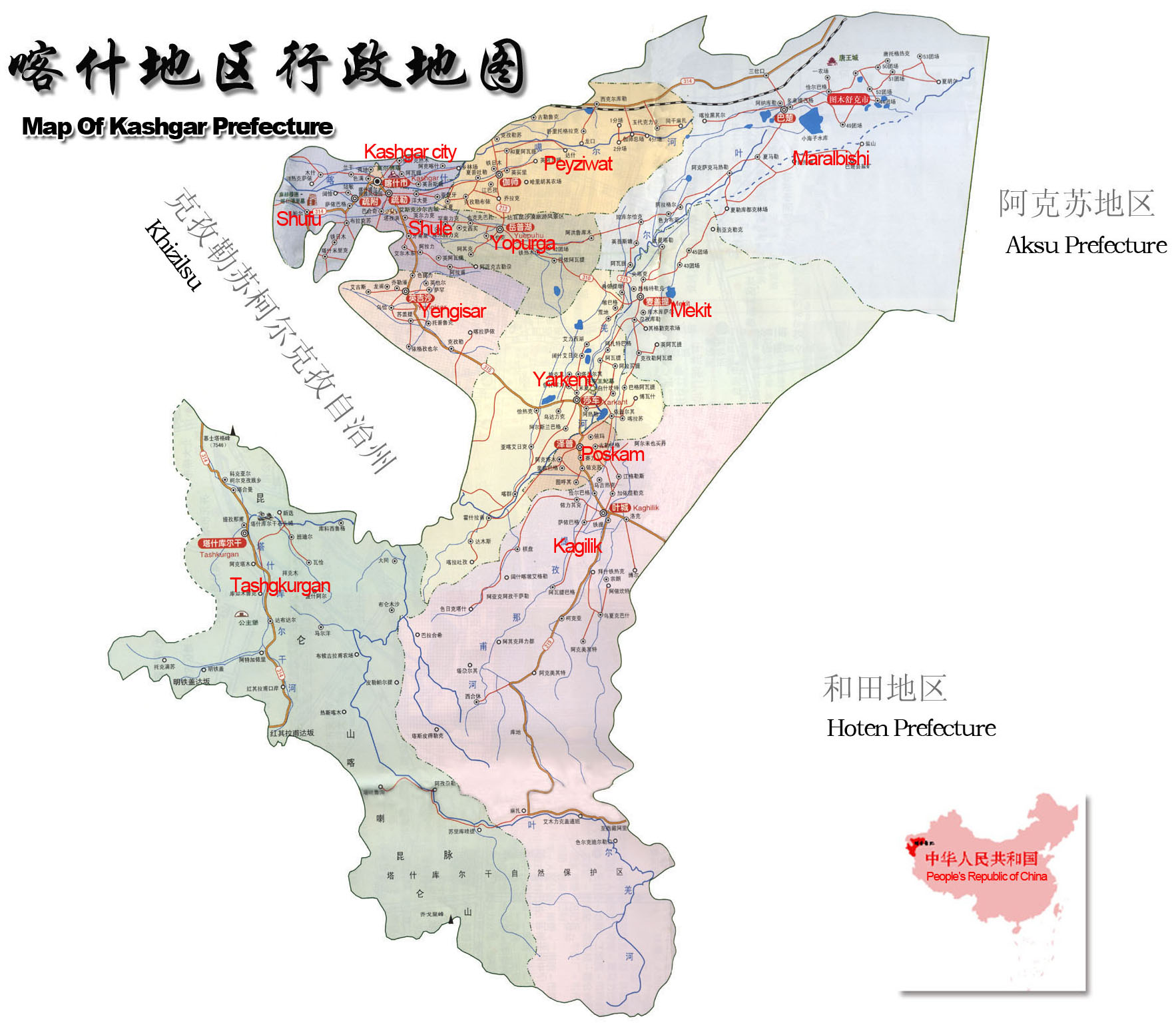 Tourist Map of Kashgar
Kashgar is in the extreme west of China and the southwest extreme of Xinjiang. The city has been an important trading centre since the days of the Silk Road, and still is today; Due to the reason, there are many places should be visited in Kashgar city, such as Abakh Khoja Tomb, Id Kah Mosque, Karakul Lake, kashgar Bazaar etc. Look the map as below and you'll get an idea of the distance between these places.