Kashgar Nightlife
Post Date: 2020/03/16 16:24
Share to:
Are you looking for the places for the nighttime in Kashgar? Explore Kashgar city at night is a good way to relax and understand the real life of Kashgar locals. You will wonder where to go & what to do, night markets is the most popular places for locals where eat local snack & buy differnt kins of products, Kashgar has a colorful nightlife, you will immerse yourself here!

Recommended Night Activities in Kashgar
Eating & Shopping at Kashgar Night Market
When you in Kashgar, go to the night market is the best thing to do at night. At night, the streets around Id Kah Mosque comes more alive than the daytime with food stalls selling a smorgasbord of steaming goat stew with bobbling goats' heads, rings of intestines, and so on.People in the night market are mostly Uygur and Uzbek who wear very different kind of clothes. Older people wear Tumak or Turban, younger people wear Doppa a four cornered Hat which is flower design or whit design and Almond with tomb design.People there are very friendly and helpful. You will find it very interesting to be together with the local people in the night market.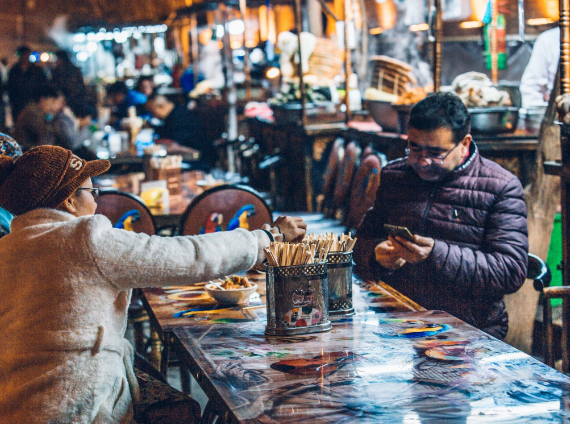 Visit the Kashgar New City at Night
Kashgar is not all old and ancient. Surrounding the old city and residences are some really beautiful apartment buildings. The contrast between old and new is stark, but it is not a bad thing. Rather, it is interesting to see how people can still live in harmony regardless of where they live.Take a walk around the city at night. You can see the light show at night on the buildings.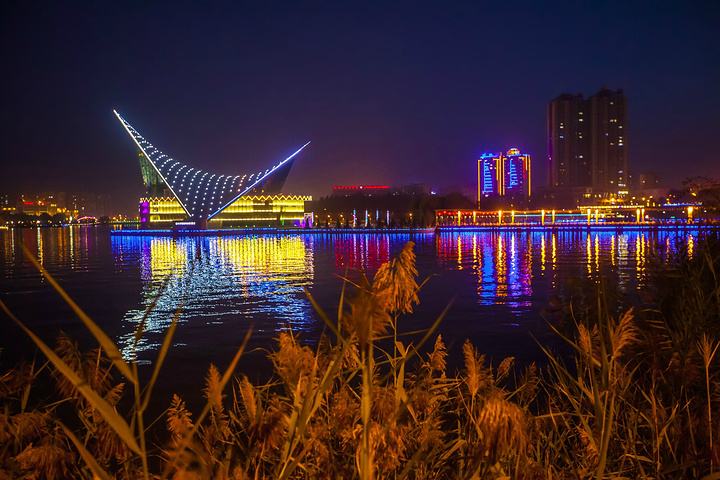 Enjoy the Shows and Performances
If you want to spend your nightlife in a traditional Chinese way, you can try the following places. Bars and Nightclubs in KashgarIf you want to spend your night hours in modern and western way, try these bars and cafés.There are not as many places serving alcohol and in Kashgar as in other areas of China. Several disco clubs are located in the center of Kashgar City around the hotels.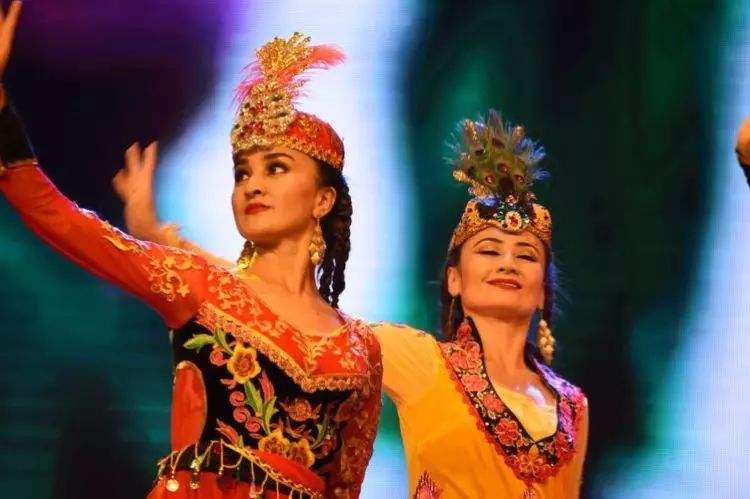 Drink Tea at Kashgar local Teahouse
It it a ideal activity to spend the peaceful night in Kashgar, while drinking the tea, you can enjoy the beautiful tranditional museum. Man playing the dombira and the electric guitar at a traditional teahouse in Kashgar. Drinking tea at a teahouse is the Uyghur men's favourite pastime. Although Uyghur women do not visit teahouses, the men are more than happy to welcome female tourists into one.If you are lucky, some Uyghur men will play their traditional guitar, known as the dombira. Sit, relax and enjoy the brilliant Uyghur muqam music.