Lanzhou Culture
Post Date: 2020/03/13 15:11
Share to:
Overview
Lanzhou was a major stop on the ancient silk road and has been important for thousands years. As Lanzhou is located in an area where the Han from central China merge with ethnic groups from the northwest, different cultures have been in coexistence since ancient times. A trip to Lanzhou can't without taste of authentic local culture.
Food
The food in Lanzhou is quite unique compared to other parts in China, the food was influenced by Hui People. When people talk about lanzhou, they may think of the beef noodles. In fact, Lanzhou has many other local delicacies that cannot be tasted in other places. Lanzhou is the capital city of Gansu Province and the dishes here are representative of Gansu cuisine which features the roasting, steaming, and braising of beef and mutton. Lanzhou people enjoy many tastes including salty, fresh,tart,and spicy. Gansu cuisine can be sampled at various hotels in Lanzhou.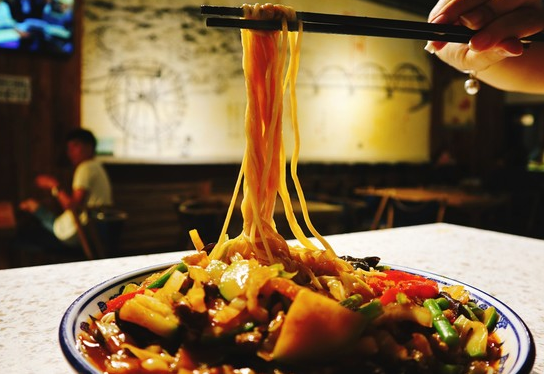 Religion
Since there is such a large Muslim population in Lanzhou, you can find mosques in every district of Lanzhou. Once you see a dome style building, it must be a mosque.Among all the mosques in Lanzhou, Xiguan Mosque which is in Arabian style, is the most famous mosque in Lanzhou.Lanzhou is one of the cities in China where you can easily find Halal restaurants. The most populous Halal food, Lanzhou Beef Noodles, originated here.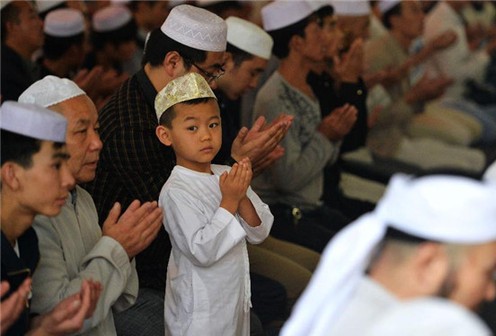 Architecture
The mingling of different ethnic groups in Lanzhou is reflected in the local architecture, which features its own unique style that incorporates both the style of general Chinese architecture and those of ethnic groups.
Tulusi Office is a cluster of palace-style architecture from the Ming Dynasty with Tibetan-style decorations. Xiguan Mosque, built in Year 26 of Emperor Kangxi's reign (1687) during the Qing Dynasty, combines both Chinese and Islamic architecture styles. Shanzishi Church, built by British missionaries in the 28th year of Emperor Guangxu's reign (1902), is an embodiment of how local Lanzhou architecture style merges with western style.