Overhanging Great Wall
Post Date: 2020/03/18 13:21
Share to: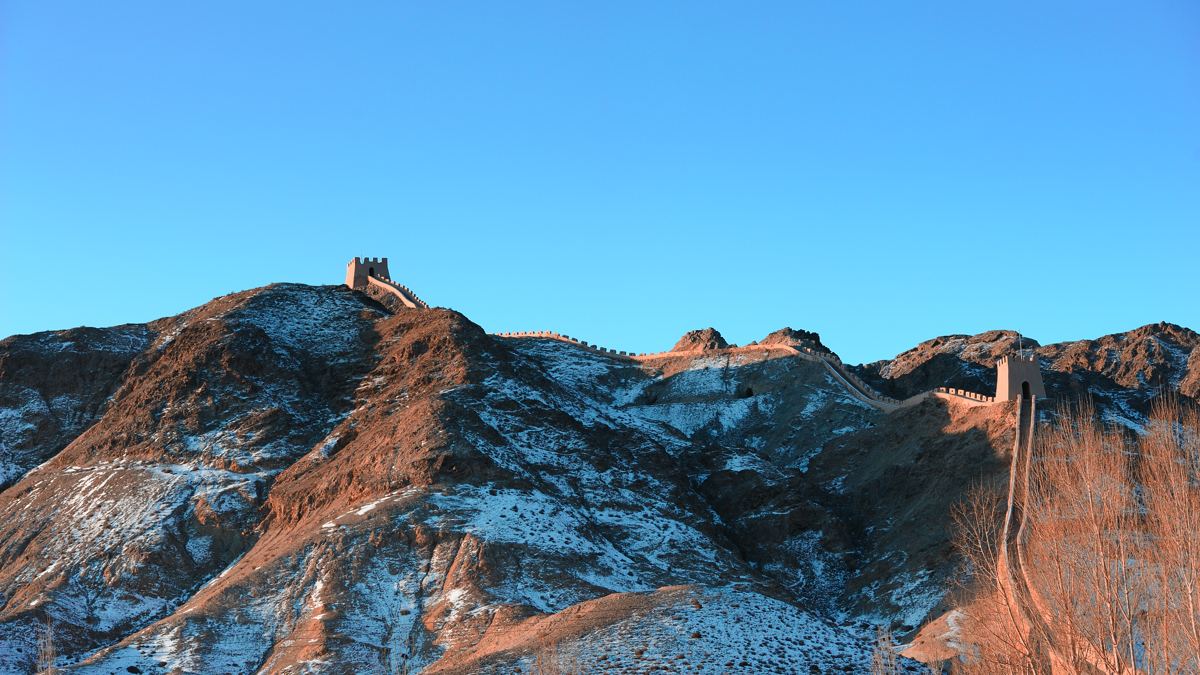 Overview
The Overhanging Great Wall, also known as the Xuanbi Great Wall. It is 8 kilometers away from the Jiayuguan Pass Fort and 14 kilometers from the city. In the ancient time, it was a part of the Jiayuguan Pass, and was connected with the fort. More than 460 years later, most sections of the walls have disappeared. The remaining section is 750 meters long, rising up 150 meters and hanging on a cliffy mountain. Unlike the walls in Beijing, it was constructed by loess because this area is lack of water. Hiking up the Great Wall takes only about a half hour.
Built On The Eastern Slope Of Mt. Heishan (Black Mountain) The Wall Is Not Visible To Anyone Looking From West To East. Enemies Thought They Could Enterinner China From Here, The Heishan Canyon, As Long As They Rounded The Jiayuguan Pass. However, They Were Totally Mistaken. After They Went Over The Mountain With Great Difficulty, They Found A Very Firm Wall In Their Path That Was Impossible To Cross. Therefore, This Place Has Always Been Considered A Natural Barrier.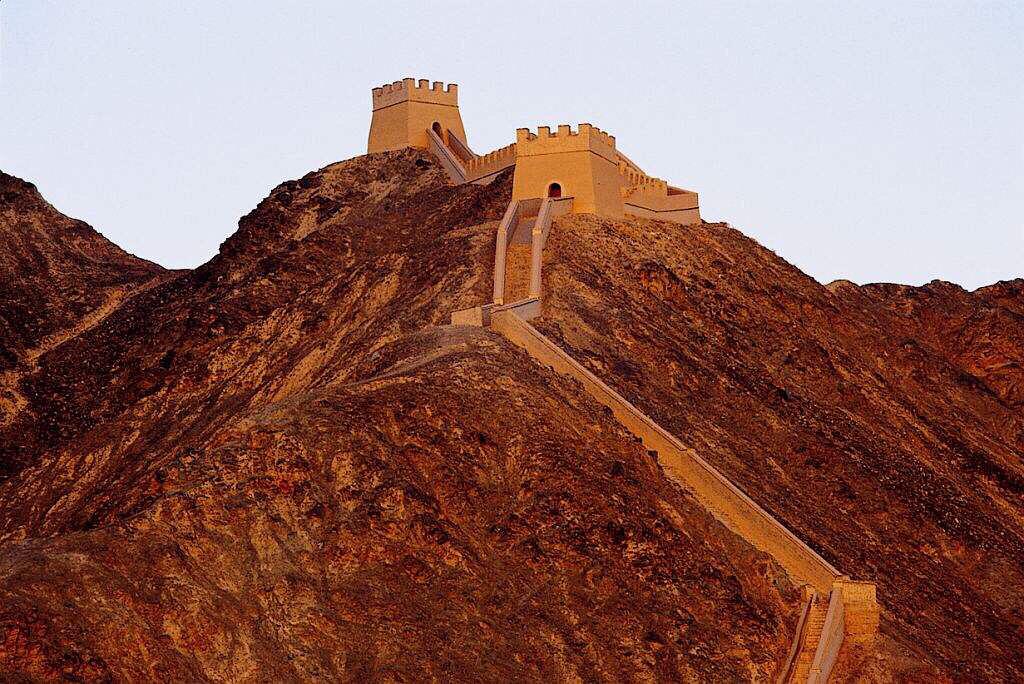 Highlight
Viewed From A Distance, The Great Wall Appears Very Like A Dragon Overhanging The Slope, Hence The Name. The Wall Was Built By Using Local Gravel And Yellow Earth, Layer Upon Layer, And Consists Of The Main Path, Battlements And Threeobservation Posts. Originally, It Measured 0.9 Miles Long. However, Due To Natural Disasters And Human Destruction, Only 820 Yards Of The Wall Remains, With 253 Yards Climbing Onto The North Slope Of Heishan Mountain, Which Is 492-Feet High And Tilted 45 Degrees. Its Imposing Appearance And Manner Are Very Much Like Those Of Badaling Great Wall In Beijing, So It Is Reputed As 'The Western Badaling Great Wall'.
Along The Steps Of The Overhanging Great Wall, You Can Start From The Foot Of Mt. Heishan To Reach The Top Of The Mountain. The Steps Are So Steep That It's Not Easy For Weaker People To Reach The Summit. Standing At The Top Of The Walland Scanning Widely, You Will See The Boundless Desert Extending To Faraway Places, With The Rare Oasis Dropped In. What A Desolate And Lonely View!
Info
Admission Fee: CNY 31
Opening Hours: June to November: 8:30-20:00; December to May: 8:30-18:00

How to Get There from Jiayuguan City
There is no public transport to the scenic area, so you may take a taxi for about CNY 50.
When is the Best Time for a Visit?
The best time lasts from May to October when the temperature is moderate.