Top Things to See in Kashgar
Post Date: 2020/03/16 16:47
Share to:
Kashgar is located of northwest part of China and southwest of famous Tianshan Mountain range. Kashgar is a thriving trade city now in the Xinjiang Autonomous Region, a part of China that rubs up against seven other countries.
The mix of ethnic groups is intoxicating. Squint your eyes so that you don't see the modern buildings and you can make yourself feel like you stepped back in time.

Kashgar means "place of jade" in the Uyghur language. It was a key stop on the ancient silk road. There are a wide range of historical attractions,including the city's most iconic building,the 15th-century Id Kah Mosque. Id Kah is China's largest mosque and serves as the center of Xinjiang's Muslim culture. Here also has Buddhist grottoes and a number of ancient ruins and tombs.

Top tourist Attractions in Kashgar as below:

Id Kah Mosque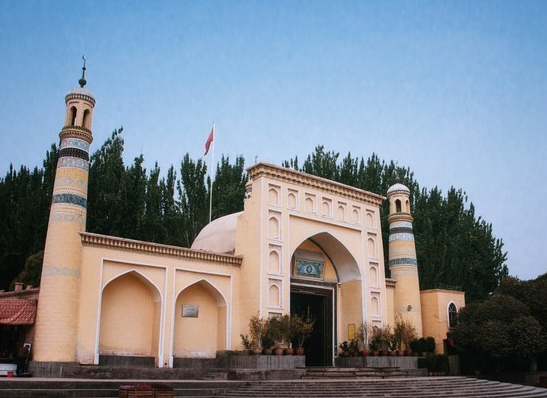 Id Kah Mosque is the largest and active mosuqe in China with an area of 16,800 squre meters.It is one of famous tourist sites in Kashgar. The Id Kah Mosque is striking not only for its beauty but also for its grandeur. It does not look like a modern mosque in China, as it was constructed in a Central Asian style. The walls of the mosque are covered with yellow glazed tiles and decorated with various ornaments and inscriptions from the Koran.Id Kah Mosque means a place for praying and celebration of festivals in the Uyghur language. It is famous for its long history and Muslim culture. Id Kah Mosque is not only an important place for religious activities in Xijiang, but also a key education site for Muslim culture in ancient times.

Information
Location: North Jiefang Road, Kashgar city, Xinjiang
Entrance Fee: 20CNY
Opening Hours: 8:00am-17:00pm
How to get there: Take city bus No.13 and No. 77 to Id Kah Mosque.
Apak Hoja Tomb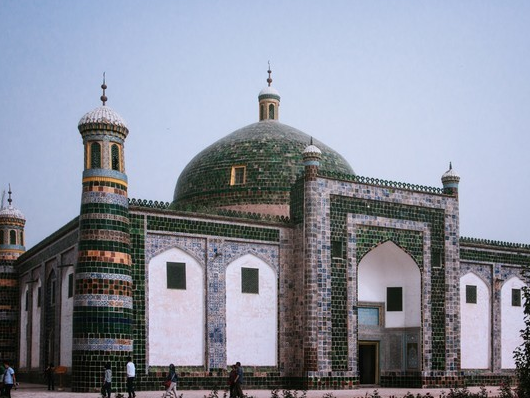 Apak Hoja Tomb is located in the east part of Kashgar city. In 1640, the Apak Hoja family built this tomb for themselves. As the largest Islamic mausoleum in China, Apak Hoja Tomb covers an area of 20,000 square meters, composed of gate tower, great mosque, small mosque, scripture hall and main tomb chamber.The Tomb is the best example of Islamic architecture in xinjiang from the 17th century and it is a group of beautiful and magnificent buildings.Dome of the main tomb Hall is 17m in diameter which is decorated with green glazed tiles outside, the Hall is built without column and with the support of four pillars of the top.Outer walls of the Hall are decorated with four other colors besides green and more then 70 types of flowers and patterns of glazed tiles of blues, yellows, whites and some other colors were used.
Information
Location: Haohan Village, Kashgar City
Entrance Fee: 30CNY for main entrance; Extra cost for performance: 20CNY
Opening Hours: 10:30am-19:30pm (Available from Mon.-Sun.)
How to get there: 1) Take bus No.20 from Kashgar city and get off at "Xiang Fei Mu" Station; 2) Take taxi from Kashgar directly, around 5KM from city center.



Kashgar Old City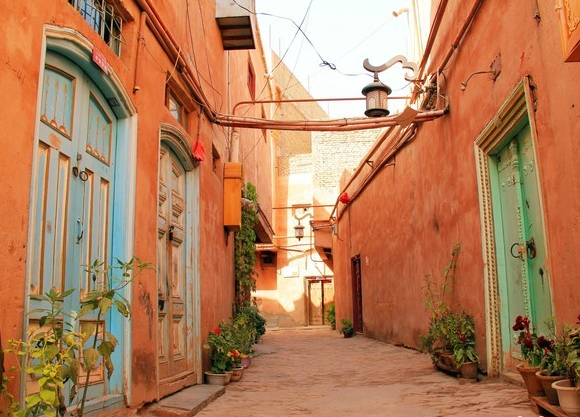 Kashgar Old City is a lively scroll painting of Uygur folk custom. It is covering 4.25 square kilometers and inhabited by 126000 people at present. It is regard as the soul of Kashgar City, you can see ancient past and the peaceful present of Kashgar. The old part area of Kashgar is the best-preserved example of a traditional Islamic city to be found anywhere in Central Asia. It is the only labyrinth urban block featuring Islamic culture in China.
Information
Location: In the Downtown of Kashgar, about 15 minutes' walk from the famous Id Kah Mosque
Entrance Fee: 30CNY
Opening Hours: open all day
How to get there: 1) Take city bus No. 2,8,13,22,28 can from Kashgar downtown to Kashgar old city; 2) Take taxi

Kashgar Livestock Market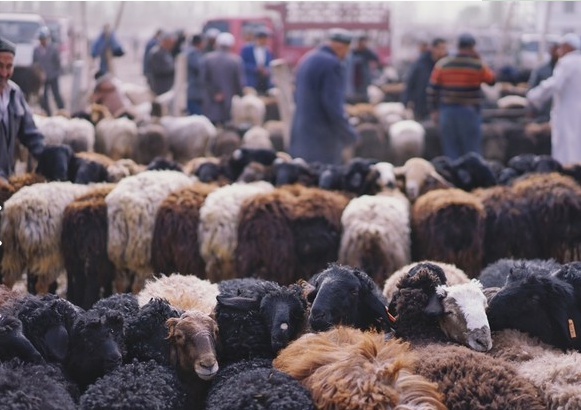 One of the essential livestock markets in Central Asia, the Kashgar market is also one of the oldest as it dates back to more than 2,000 years ago. Though the market is open every day, the Sunday market is by far the most impressive. Livestock Market is mainly for cattle, sheep, camels, mules, donkeys, Yaks, Goats and horses trading. This market takes place once a week only on Sundays, and it is a very rare experience which you cannot have in any other places.

Information
Location: about 6km from the city center of Kashgar
Openning Hours: Each Sunday (early morning to early afternoon)
Entrance Fee: Free
How to get there: Take bus No.13 and No.23 from Kashagr city center to Sunday Bazzar

Karakul Lake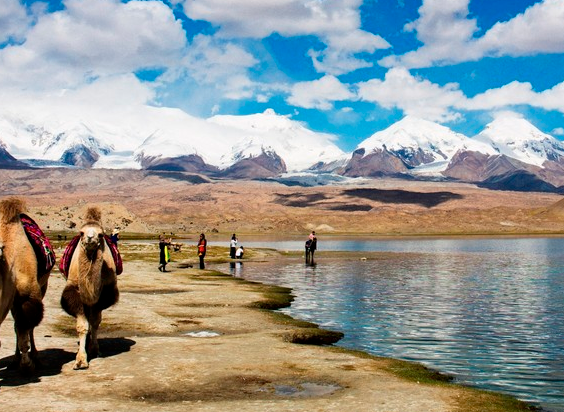 Karakul Lake is located in the Pamir Mountains in the Tajik National Park. It is the highest lake in China and one of the most beautiful and remote areas in the World.Karakul Lake is one of the most frequently visited tourist places around Kashgar. The lake is famous for its fanciful landscape and clear water. When you visit the Karakul Lake, it gives you a possibility not only to enjoy the natural beauty of the area, but also to get to know better the life of the local people and their unique culture.
Information
Location: At the foot of the Muztag Iceberg in the eastern Pamir Plateau
Entrance Fee: 50CNY
Opening Hours: 8:00 AM to 7:00 PM
How to get there: 1) Take Long Distance Bus from Kashgar city center; 2) Book a tour or private vehicle to reach Karakul Lake