Wei-Jin Tombs
Post Date: 2020/03/18 14:06
Share to: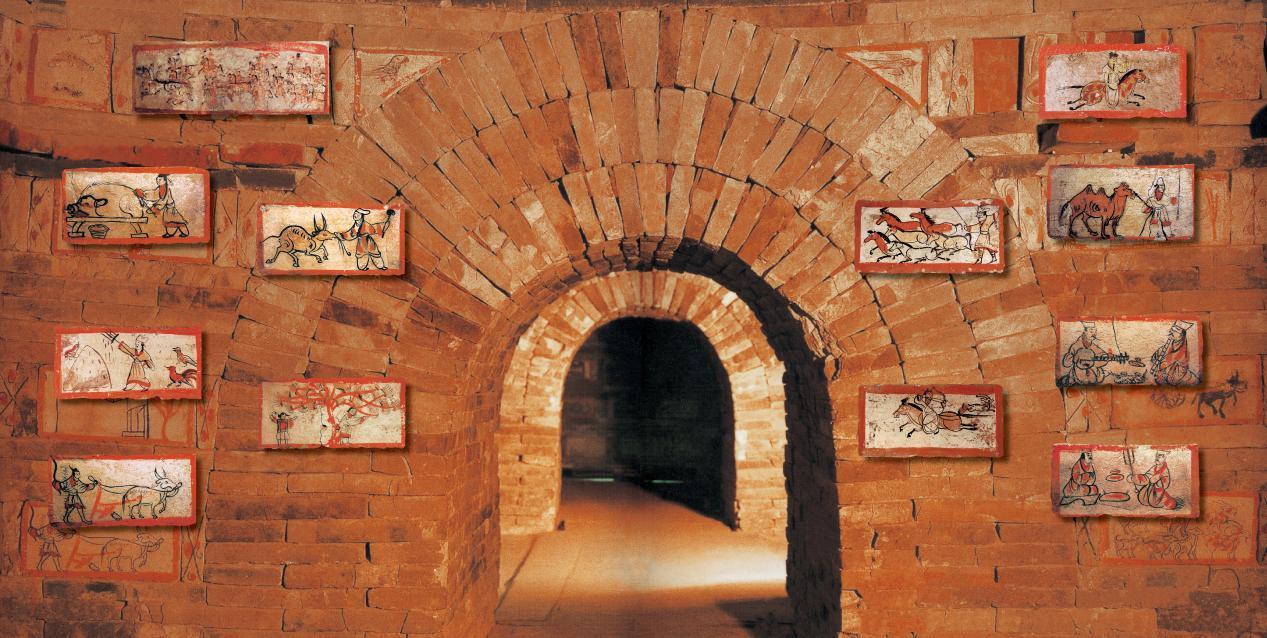 Overview
The Weijin Tomb Murals are located in the northeast of Jiayuguan City (20km). There are more than 1400 underground mural brick tombs of Wei and Jin Dynasties (220-419 AD). Known as the "World's largest underground gallery", Weijin Tomb was also approved as one of the national relics in 2001. Among these excavated tombs, No.5 Grave has been completely moved to Gansu Museum in May, 1973. Now only No.6 Grave and No. 7 Grave are open to tourists.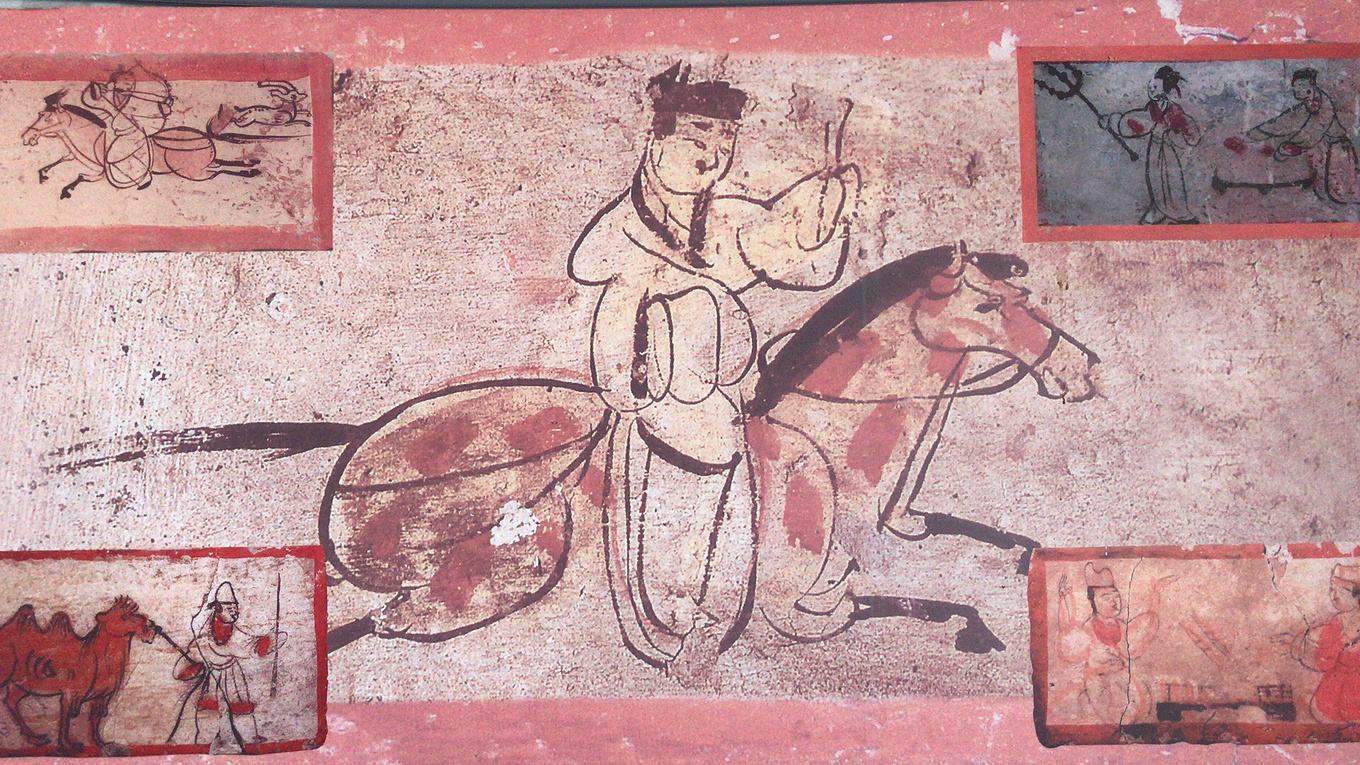 History
There was some kind of settlement here in this wide corridor between the Qilian Mountains to the north and the Mazong (Horses' Manes) Mountains to the north since at least Han Dynasty times some two thousand years ago. More than a thousand tombs dating from the Wei (220 AD - 265 AD) and Western Jin (265 AD - 316 AD) dynasties are scattered around the surrounding desert Weijin Tomb-underground art gallery
In recent years, more than 10 graves dating to Wei and Jin Periods (220 AD - 420 AD) have been excavated in the Gobi, some 20 km. east of Jiayuguan. These graves are brick-laid and more than 700 bricks are vividly painted in gay colours.
What to see in Wei Jin Tomb
Renowned as the largest subterranean art gallery in the world, housing a great deal of colorful murals, the gallery has attracted tourists from both home and abroad Most tombs are of families, housing bodies of three or four generations, and now only Grave 6 and Grave 7 are open for tourism.
Scattered in an area of more than 20 square kilometers east of Jiayuguan and west of Jiuquan are more than 1,400 tombs dating from the Wei and Jin periods (220 AD -420 AD). These tombs are brick laid and contain beautiful wall paintings. They are referred to as the largest underground gallery in the world. Excavation of some of the tombs started in 1972 in the Gobi desert in the town of Xincheng some 20 kilometers northeast of Jiayuguan. The wall paintings discovered are lifelike and succinct in style and cover a wide range of subjects including politics, economics, culture, military affairs, folk customs, and science and technology during the Wei and Jin periods. They were done earlier than those in the Mogao Grottoes in Dunhuang and are the first Wei-Jin wall paintings ever found in China.
Info
Location: located about 15 kilometers northeast of Jiayugaun City, Gansu Province.
Opening time: 08:30-20:00.
Entrance fee: CNY 31 (extra fees are required for a guide of the scenic spot).
How to get there: Charter a car in downtown of Jiayuguan City (about CNY 50 for a round-trip).
Best time for visit: from May to October.