Xian Tour Guide Lisa
Post Date: 2020/06/30 13:43
Share to:
About Me
Hi, this is Lisa, an English speaking tour guide in Xian city! I would like to invite you come to visit my hometown. As a native person in Xian, I can say that I know the city of Xi'an very well. I work as a full time tour guide for Xian Private Tour Company over 10 years, I learnt a lot from this job during the tour in & around the city, enjoy the time with our team and fully devote myself into the tourism industry.
Specialty & Personality
As an English major graduate, I'm fluent in speaking English and good at listening, reading. I am also good at singing and dancing, I have learnt them when I was young. I am an out-going & easy person, I like to make new friends and share my experience with them. I am a careful & cautious person at my work, do my best to serve my customers, get to know their special requirements.
My Hobby
I love reading and doing sports from young age, I still keep these hobbies now. As for sports, swimming & running are the most favorite to me, I run every morning before start my work. During the summer, I go to the swimming pool daily. I think not just a fun thing, but it can also exercise my body. Reading is another interesting thing for me, it can enhance my knowledge and relax myself from the busy & tried guide work.
My Story
Traveling means a lot in my life, that's the reason why I choose to be a tour guide in my hometown. I'm majored in English, so I travel to many foreign counties on my own. I love traveling because I can get to know about the different culture, life style. In this case, I want to be a Xian local guide to show the best part of my hometown to the western visitors. I used my spare time to get the tour guide certificate and started to work as full-time tour guide in Xian Private Tour this company since 2009, I am an official licensed tour guide by the Shaanxi Tourism Association now.
I enjoy the time that spent with my customers in Xian. I took over thousands of tourists to visit the historical & cultural ancient capital Xian, I can't remember how many times been to terracotta warriors, climb up to the ancient city wall, stroll along the Muslim quarters with them, but I have the different feelings on each time. I still remember, i was shy & nervous when I took the big group, but my guests all very kind to me, let me relax and chat with me during the tour. At that moment, they were just like my friends. Since then, I take the tour just like show my hometown to my friends, not customers. It is also a great way to build a good relationship between the tour guide & tourists. If you want to have a Xian local friend, Lisa is here waiting for you!

Xi'an in My Impression
Xian is my hometown and one of the most popular tourist destinations in China, I'm so pround of my hometown since there are mant interesting places to visit here, such as the famous Terracotta Warriors, the landmark of the city, Xian Ancient City Wall, a good place to tell the Xian's history and a idea place for cycling and sightseeing. You can check all the famous attractions from the internet. Many tourists asked me where is the best area to stay and how to choose the hotel when travel to Xian. In my eye's, Xi'an's City Center, surrounded by residential districts, is ideal to stay as it is a commercial area and hosts a variety of bars and restaurants, as well as a lively nightlife. In this area, emblematic buildings stand out, such as the Bell Tower, the Drum Tower and its museum, as well as the Muslim street, a commercial area with great street food. These and other attractions such as The Ancient Wall and the Bell Tower that make Xi'an's City Center one of the best areas to stay in Xi'an.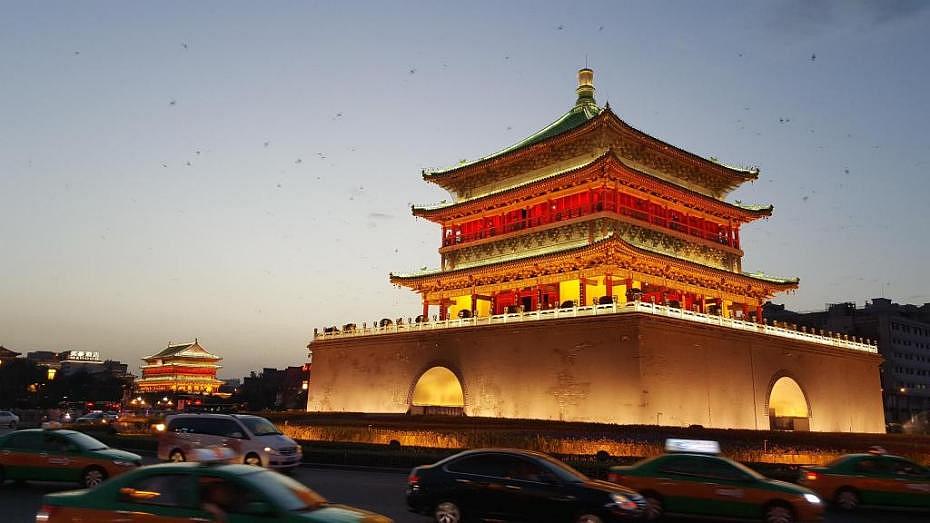 Belin Area also is a ideal place to stay in Xian, it is a residential area with some bars, shopping centers, and restaurants. It is close to Small Wild Goose Pagoda Scenic Area. This area is connected by metro stations South Gate, Provincial Stadium and Yongningmen. As it has public transport stations, moving around the neighborhood and the rest of the city is simple. This district offers many luxury hotels for demanding travelers. Beilin is considered one of the best areas to stay in Xi'an.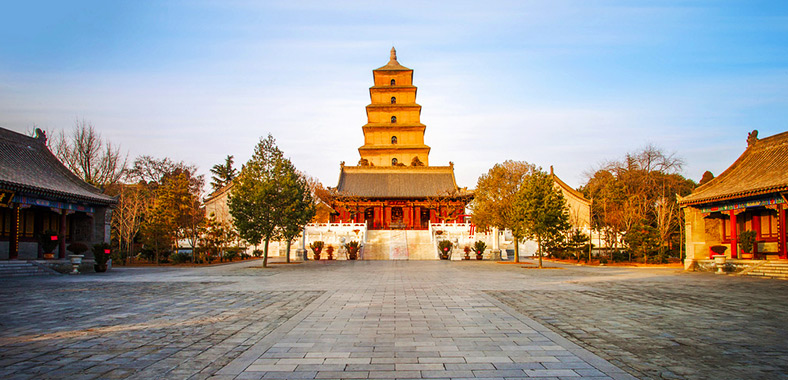 Xincheng is located at the east end of downtown Xian and is also one of the best areas to stay in Xi'an. Among its attractions, you can find outdoor entertainment areas such as the Diver Palace National Heritage Park, as well as several restaurants, and a few bars and pubs. To get from Xincheng to other areas of Xi'an, you can use the metro from the Anyuanmen and Xi'an stations.
If you have any questions or need any help in Xian, I am willing to help you and give you the best Xian travel guide.