Summary
DAY 1 Arrive in Xian: Big Wild Goose Pagoda, Bell Tower, Muslim Quarter, Tang Dynasty Dance Show & Dumpling Banquet
DAY 2 Xian: Terracotta Warriors, Xian Ancient City Wall
DAY 3 Xian--Beijing by Bullet Train
DAY 4 Beijing: Mutianyu Great Wall, Ming Tombs, Bird's Nest & Water Cube (from outside)
DAY 5 Beijing: Tian'an men Square, Forbidden City, Summer Palace
Day 1 Arrive in Xian
Place&Transport: Xi'an
Today's Activities: Big Goose Pagoda, Bell Tower, Drum Tower, Muslim Quarter, Dumpling Banquet, Tang Dynasty Dance show
Accommondation: N/A (can be included)
Meal: N/A (can be included)
In the morning, our local Xi'an tour guide will pick you up at the exit of Xi'an train station or your hotel lobby in Xi'an, you will find a welcome signage "Xi'an Private Tour". Your 5-day Beijing Xian tour includes the following attractions and activities: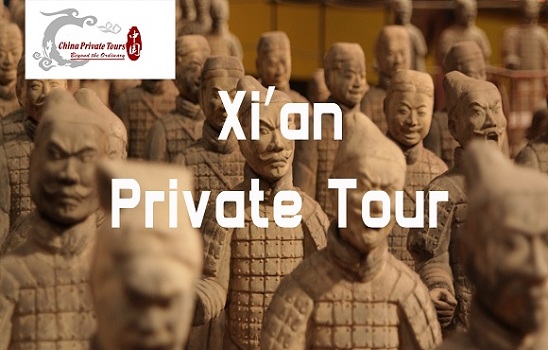 Our Pick Up Sign "Xi'an Private Tour"
Firstly, drive you to the Big Goose Pagoda. Giant Wild Goose Pagoda or Big Wild Goose Pagoda, is a Buddhist pagoda located in southern Xi'an, Shaanxi province, China and became the symbol of the old-line Xi'an. It was built in 652 during the Tang dynasty and originally had five stories. The structure was rebuilt in 704 during the reign of Empress Wu Zetian, and its exterior brick facade was renovated during the Ming dynasty. The Big Wild Goose Pagoda attracts numerous visitors for its fame in the Buddhist religion and its simple but appealing style of construction. It is rated as a National Key Cultural Relic Preserve. One of the pagoda's many functions was to hold sutras and figurines of the Buddha that were brought to China from India by the Buddhist translator and traveler Xuanzang.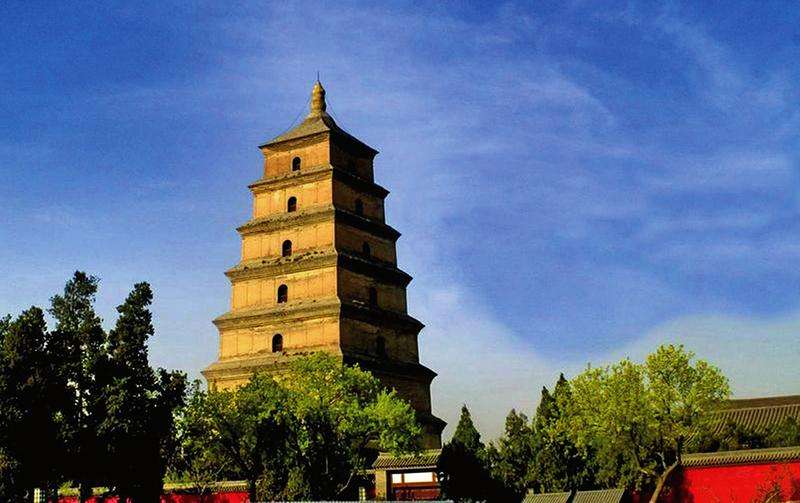 After the sightseeing, head to the down town and visit the Bell Tower, which located in south east of the Drum Tower. In Chinese history from Ming Dynasty, each city had a bell tower and a drum tower. The bell was sounded at dawn and the drum at dusk each day in ancient time, a means of telling time. Xian was not exception. Atop the Bell Tower you will have a panoramic view of the Xian City. A number of highlighted cultural relics are exhibited in Xi'an Bell Tower, including a huge bell, inscribed steles and couplets hung on the column, all of which are of high historical and cultural values.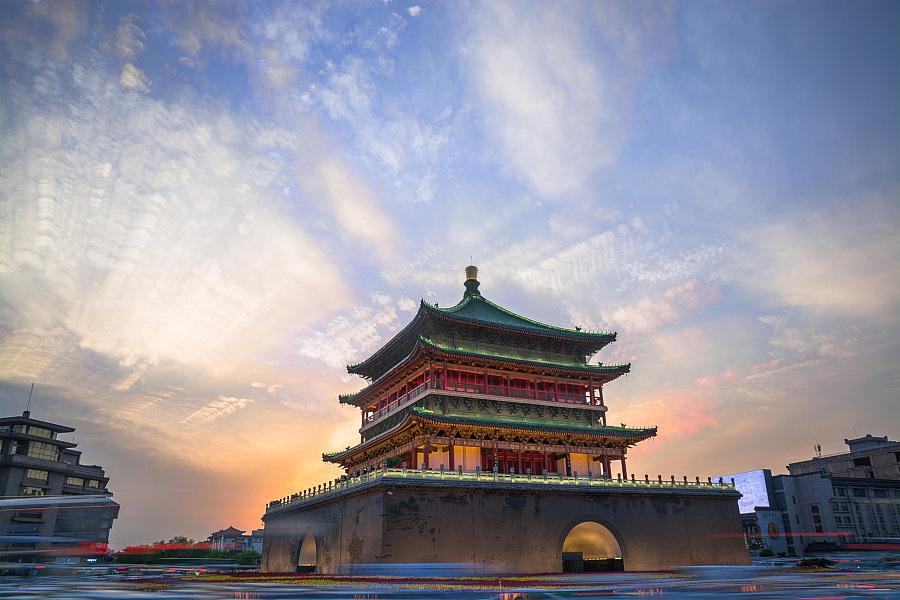 Then move on to Muslim Quarter to meet many local snacks, is the most famous food street in Xian. It consists of Islamic food area, ethnic group shopping center, Great mosque and living area of Hui people. It is a place distinct for its delicious food and Islamic culture, with a history of more than 1000 years. The streets are paved by gray flagstone and the buildings are of Ming style. About 2000 years ago in the Han Dynasty after the opening of Silk Road, Changan welcomed the first Muslims: Muslim businessmen, envoys, and students.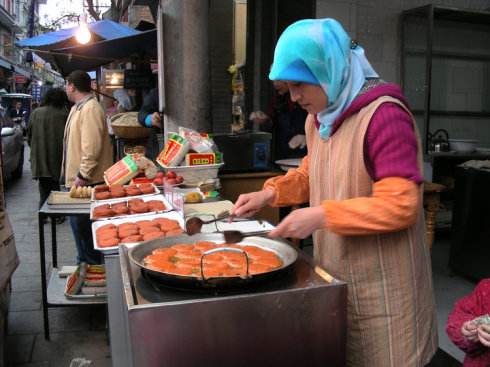 Then move on to Shaanxi Grand Opera House around 6:00PM, our tour guide will help you find your seat for the Dumpling dinner within the Opera House. Nearly 20 varieties are made and inside the dumplings are stuffed with delicious vegetables, meats and seafood.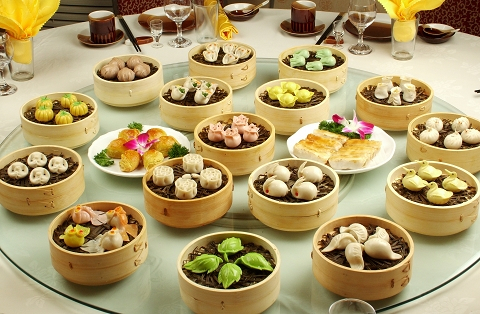 After finished wonderful Dumplings, you'll enjoy the local colorful and splendid Tang Dynasty Dance Show, which is a performance of music and dance that imitate the Tang Dynasty over one thousand-year ago. It seems as if you have lived in the palace of Tang Dynasty.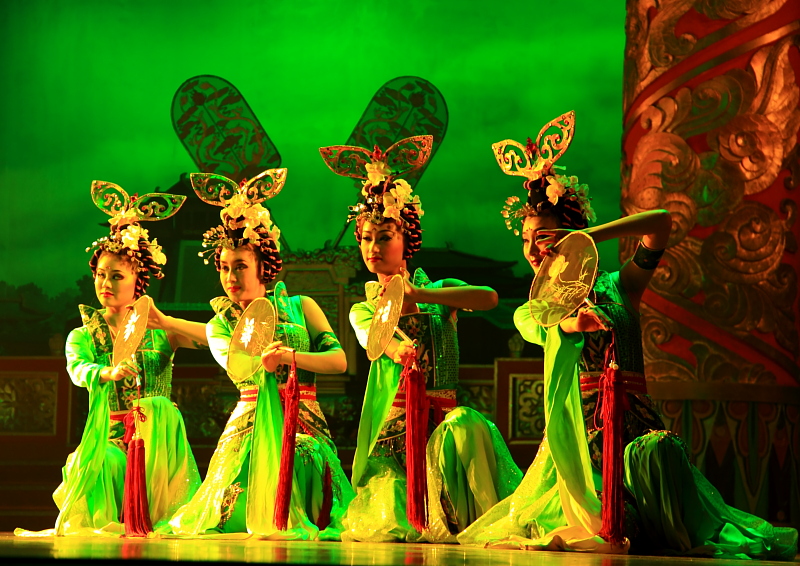 At last, drive you back to your hotel and you can have a rest.
Day 2 Xian Terracotta Warriors Tour
Place&Transport: Xi'an
Today's Activities: Terracotta Warriors and Horses, Xi'an Ancient City Wall
Accommondation: N/A (can be included)
Meal: N/A (can be included)
After breakfast, our tour guide will meet you at your hotel lobby.
Firstly, visit the Terracotta Warriors and Horses, to visit Army of Terra Cotta Warriors is the main reason why you are here in Xian. You may have already seen its pictures from China travel books or China tour related travel websites. The Terracotta Army was discovered on 29 March 1974 to the east of Xi'an in Shaanxi province by farmers digging a water well approximately 1.5 kilometres (0.93 mi) east of the Qin Emperor's tomb mound at Mount Li (Lishan), a region riddled with underground springs and watercourses. The construction of the tomb was described by historian Sima Qian (145–90 BCE) in his most noted work Shiji, written a century after the mausoleum's completion. The Terracotta Army is a collection of terracotta sculptures depicting the armies of Qin Shi Huang, the first Emperor of China. It is a form of funerary art buried with the emperor in 210–209 BCE and whose purpose was to protect the emperor in his afterlife.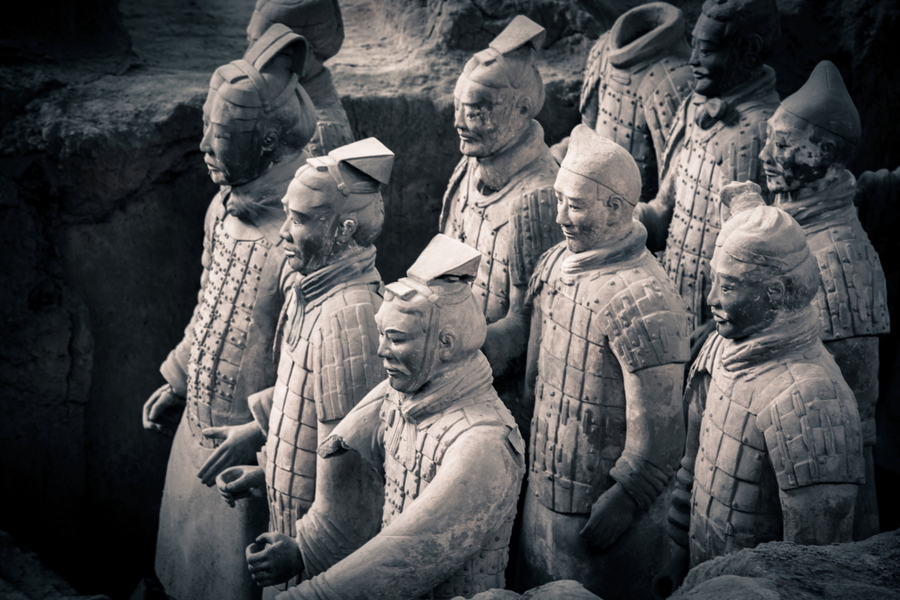 In the afternoon, drive you back to the Xi'an downtown, and the last destination is the Xi'an Ancient City Wall. As one of the UNESCO's world Heritage Site, Xi'an Ancient City Wall is one of the oldest, largest and best preserved Chinese city walls, exhibits the "complete features of the rampart architecture of feudal society". The current city wall is an enhancement of the old Tang Dynasty structure, as a result of the emperor's wall building campaign, for the military defense in the ancient time. Biking around the City Wall is included, and is the best way to enjoy this sight. You can take in the great contrast of the ancient culture and modern Xian while biking on the wall. The walls, ramparts, gates and watchtowers, which were built in the 13th century can still be seen.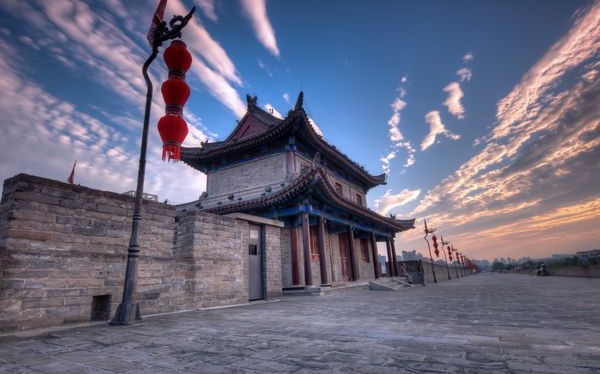 After the tour ends, you will be transferred back to your hotel.
Day 3 Xian--Beijing by Bullet Train
Place&Transport: Xi'an to Beijing by bullet train
Today's Activities: N/A
Accommondation: N/A (can be included)
Meal: N/A (can be included)
Free on your own until our guide take you to Xian train station for the train to Beijing. It takes around 5 hours for one way.
Once arrived at Beijing train station, you will be greeted by our Beijing local guide at the exit of the train station with a welcome signage "Beijing Private Tour" and be escorted to your hotel in Beijing. The rest of the day free for you to explore the city.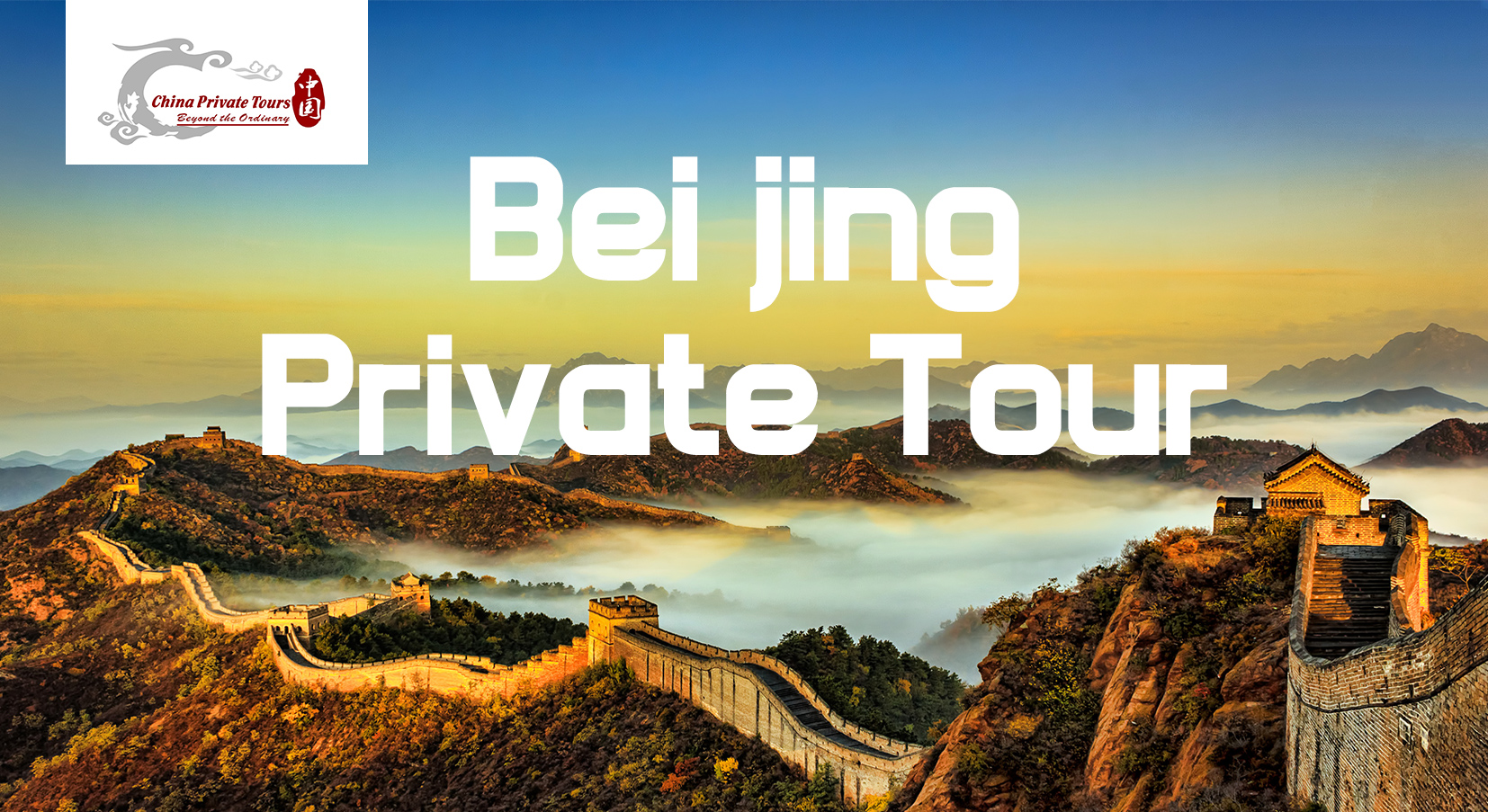 Our Beijing Pick Up Sign "Beijing Private Tour"
Day 4 Beijing Great Wall Tour
Place&Transport: Beijing
Today's Activities: Mutianyu Great Wall, Ming Tombs, Bird's Nest, Water Cube
Accommondation: N/A (can be included)
Meal: N/A (can be included)
In the morning, our guide will pick you up at your hotel lobby. Your highlights tour in Beijing start as below.
Firstly, drive about 70km (1.5 h) to witness one of the Seven Wonders of the World – Great Wall. The less-crowded Mutianyu. "If you haven't climbed the Great Wall, you haven't seen China." Many of your friends who visited China before might have told you this. It is indeed an experience of life. As one of the best-preserved parts of the Great Wall, Mutianyu section of Great Wall used to serve as the northern barrier defending the capital and the imperial tombs. It's known for its beautiful surroundings - dense woods and rich pastures changing colors with the seasons of a year.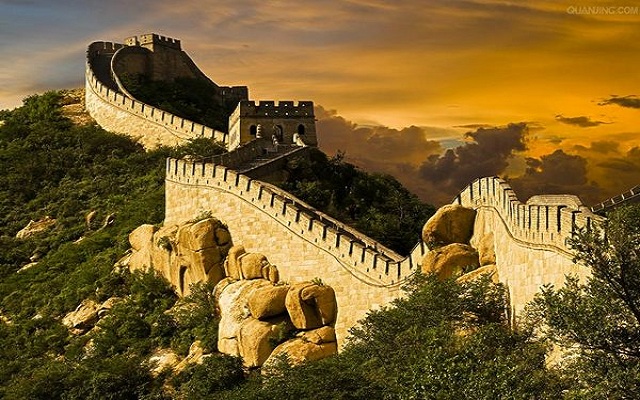 Your lunch is offered near the Great Wall in a local Chinese restaurant.
After lunch, the Sacred Way, affiliated with the Ming Tombs, is a main attractions arranged for you. It is actually a tomb cluster of the Ming Dynasty (1368-1644), including thirteen emperor's mausoleums, seven tombs for concubines and one grave for eunuchs. Sitting at the foot of Mt. Yan and occupying an area of more than 120 square kilometers (29,653 acres), it appears extremely spectacular. The thirteen emperor's mausoleums are similar in their architectural style and overall arrangement, only differing in size and complexity of their structures.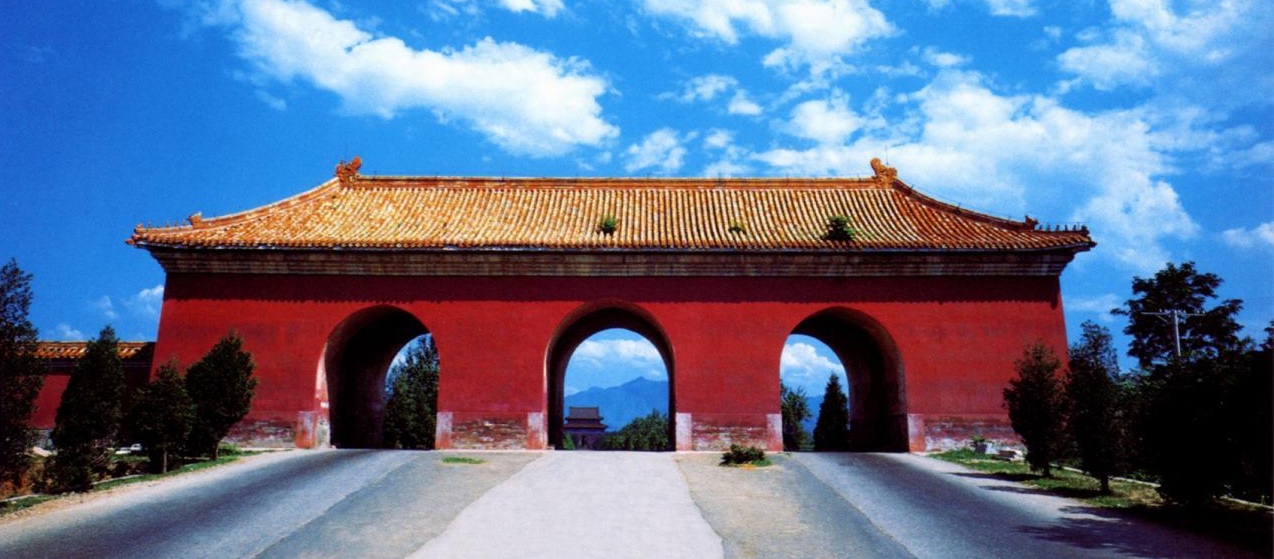 One the way back to your hotel, you will see Olympic Green Park, constructed for the 2008 Summer Olympics and National Stadium ( Bird's Nest). Its located at the Olympic Green, the stadium cost US$428 million. The design was awarded to a submission from the Swiss architecture firm Herzog & de Meuron in April 2003 after a bidding process that included 13 final submissions. Also, you may have a chance see the "Water Cube", which is one of the best venues of the 2008 Beijing Olympics.
At last, drive you back to your hotel.
Day 5 Beijing City Tour
Place&Transport: Beijing
Today's Activities: Tian'an men Square, Forbidden City, Summer Palace
Accommondation: N/A (can be included)
Meal: N/A (can be included)
Today you will start your tour with Tian'an men Square which is now the largest city plaza in the world. Tiananmen Square is the geographical center of Beijing City. It is the largest city square in the world, occupying an area of 440,000 square meters (about 109 acres), and able to accommodate 1000000 people at one time. Tiananmen Gate on the northern square was the site where the Chairman Mao announced the establishment of the People's Republic of China.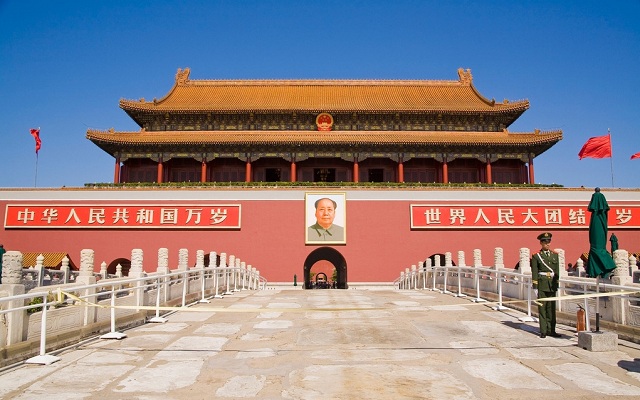 After lunch, you will meet the one of the world's 5 most important palaces – Forbidden City, The Forbidden City, also named the Palace Museum, shares the honor of being one of five world-famous palaces with the Palace of Versailles in France, Buckingham Palace in England, the White House in the U.S. and the Kremlin in Russia. The Forbidden City, the most magnificent and splendid palace complex in China, was listed as a World Cultural Heritage Building in 1987. More than one million civilian workers spent about fourteen years to complete this most brilliant palace in China history.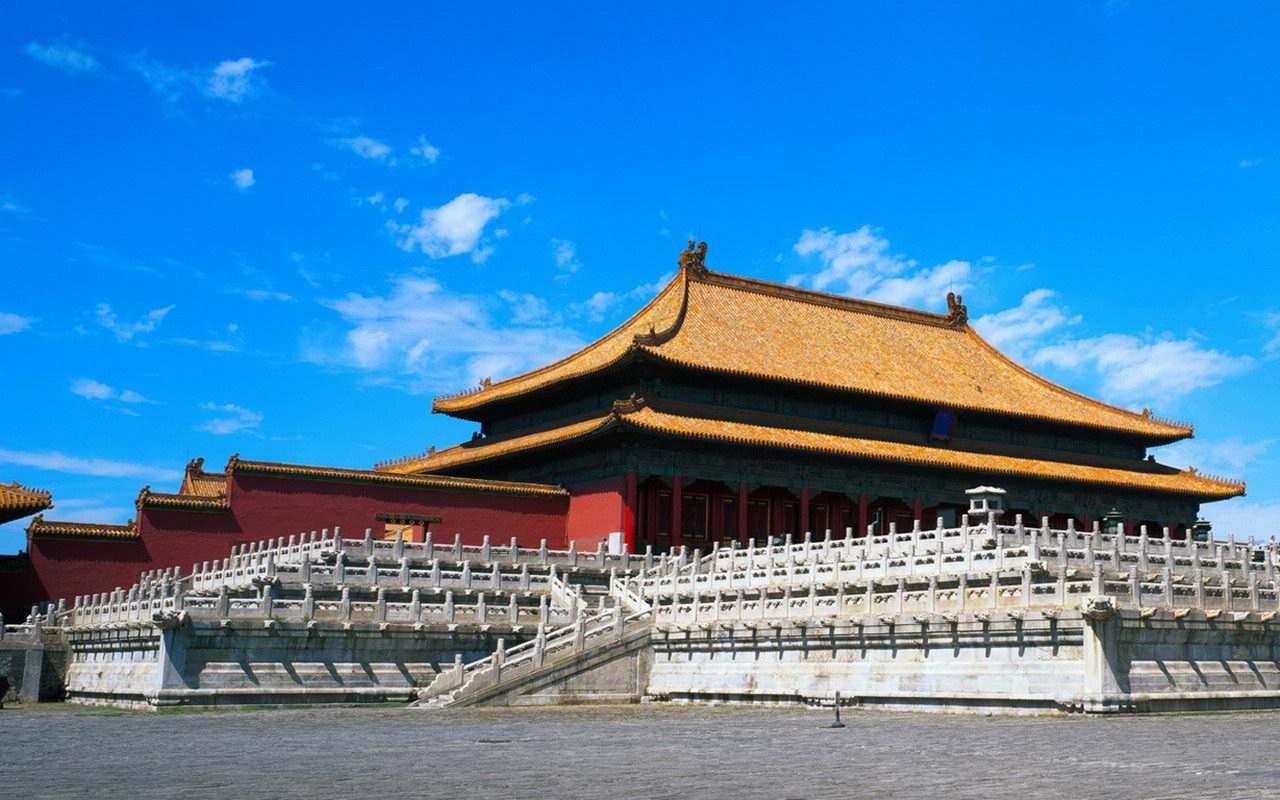 Head to visit the Summer Palace, It is a vast ensemble of lakes, gardens and palaces in Beijing, China. It serves as a popular tourist destination and recreational park. Mainly dominated by Longevity Hill and Kunming Lake, it covers an expanse of 2.9 square kilometres (1.1 sq mi), three-quarters of which is water. It declared the Summer Palace "a masterpiece of Chinese landscape garden design. The natural landscape of hills and open water is combined with artificial features such as pavilions, halls, palaces, temples and bridges to form a harmonious ensemble of outstanding aesthetic value".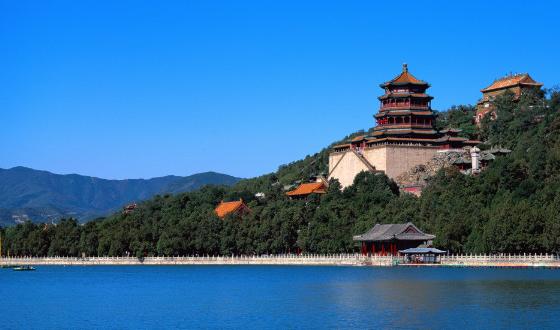 After that, you will be transferred to Beijing train station or your hotel in Beijing and your 5 Days Beijing Xi'an Tour come to the ends. Hope you have a pleasant trip!
Price Per Person in US Dollars