Day 1 Xi'an
Place&Transport: Xi'an
Today's Activities: Terracotta Warriors, Big Wild Goose Pagoda, Flower & Bird market
Accommondation: N/A
Meal: N/A
Pick up service can be arranged at your hotel in Xi'an downtown or Xi'an train station, you will find a welcome signage "Xian Private Tour". And your Xi'an tour start as below: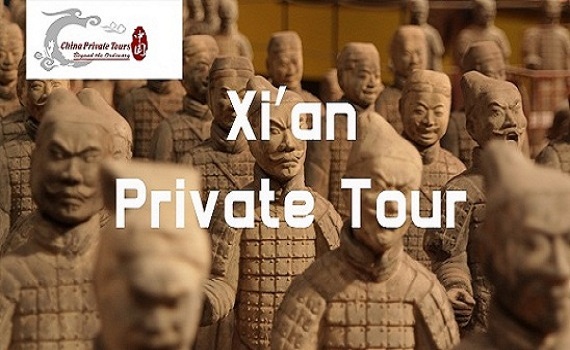 Our Xi'an Pick Up Sign "Xi'an Private Tour"
Your first destination is Terracotta Warriors. Known as "the eighth Wonders of the world", the museum shows a surprisingly high level in sculpture which is listed as the most significant discovery of the 20th century. It is a super large collection of life-size terra cotta sculptures in battle formations, reproducing the mega imperial guard troops of Emperor Qin Shi Huang (259 - 210BC), the first emperor of the first unified dynasty of Imperial China. Up to now, there has discovered a total of 179 accompanying burial pits of different connotations and various shapes in Emperor Qin's Mausoleum area.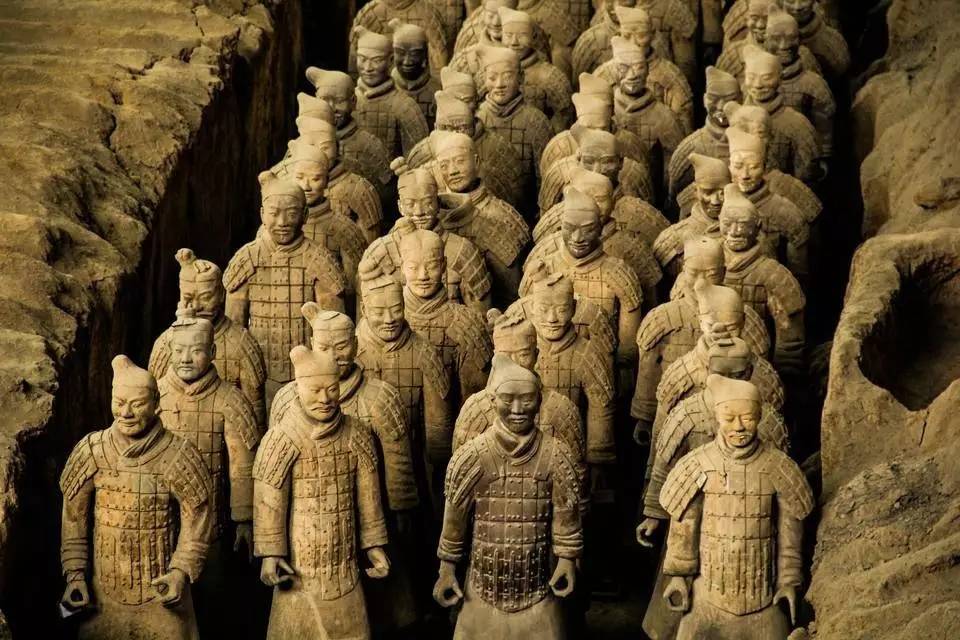 Enjoy your lunch at a local Chinese restuarant where you can enjoy authentic lunch.
After lunch, drive you back to Xi'an downtown, you'll continue your tour to Big Wild Goose Pagoda. Giant Wild Goose Pagoda or Big Wild Goose Pagoda, is a Buddhist pagoda located in southern Xi'an, Shaanxi province, China and became the symbol of the old-line Xi'an. It was built in 652 during the Tang dynasty and originally had five stories. The structure was rebuilt in 704 during the reign of Empress Wu Zetian, and its exterior brick facade was renovated during the Ming dynasty.
The Big Wild Goose Pagoda attracts numerous visitors for its fame in the Buddhist religion and its simple but appealing style of construction. It is rated as a National Key Cultural Relic Preserve. One of the pagoda's many functions was to hold sutras and figurines of the Buddha that were brought to China from India by the Buddhist translator and traveler Xuanzang.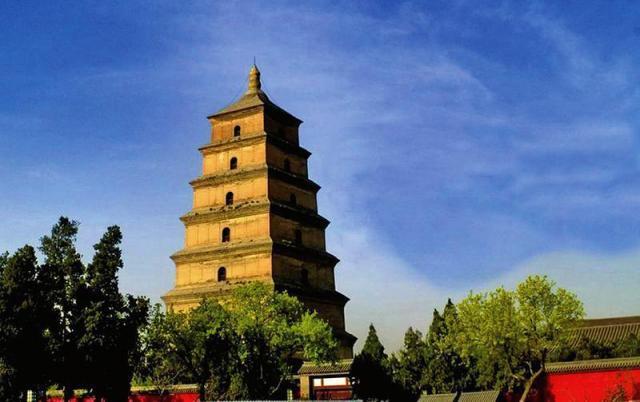 The final stop is the Flower & Bird market. You will not only be glad with the countless flowers in various colors with pleasing aroma, but also enjoy the crispy chirm of many species of birds. It is really a new try to feel the local life while hear Xi'an people chatting in their special dialect and select your favorites among those nice antiques, jewelry ornaments, handicrafts, and so forth.
You can stroll in Xi'an Bird and Flower Market to feel the culture of Xi'an, because the flower & bird market shows the real daily life of the local people. A fair lady is selecting a pot of the most gorgeous blossom; a local elder grandpa is purchasing for the new buying worms for his birds; an "expert" is distinguishing the commodity and bargain with the seller. Every scene is the epitome of the usual life of Xi'an people. To have fun in Xi'an Bird and Flower Market, you can do many things and get a lot of new worthy experience. Just go and explore it!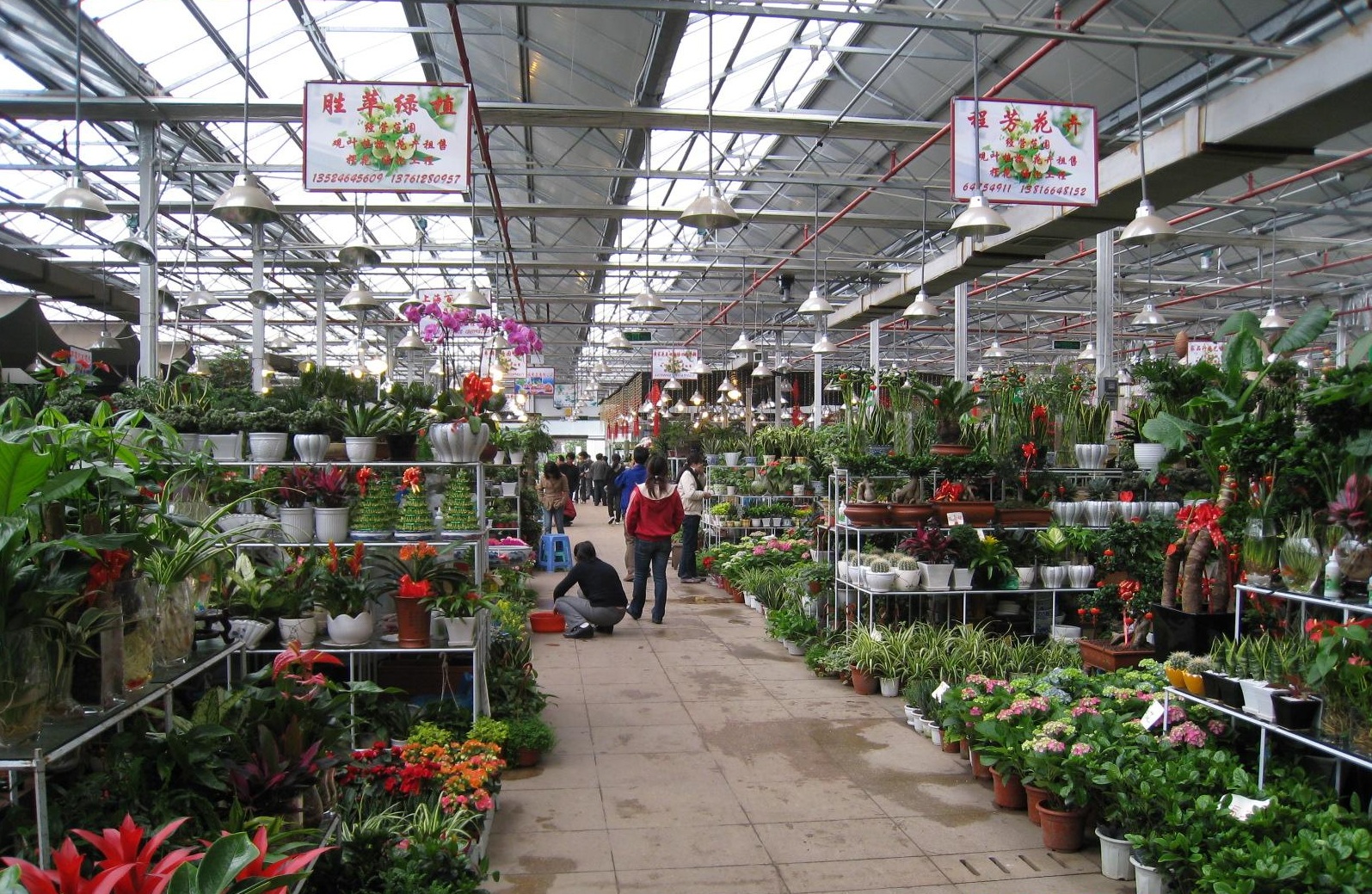 Drive you back to your hotel.
Day 2 Xi'an
Place&Transport: Xi'an
Today's Activities: Taiji Boxing Class, Xi'an Ancient City Wall, Wet Market, Cooking Class, Xingqing Palace Park, Muslim Quarter
Accommondation: N/A
Meal: N/A
After breakfast, pick you up from your hotel lobby by our tour guide, and drive you to Xi'an Ancient City Wall. Here you will take a Taiji Boxing Class with your personal teacher.
What's Taiji Boxing?
Taiji Boxing is a Chinese internal martial art based on the philosophy of Taiji. It includes elements of various martial arts, qigong, Chinese philosophy and traditional Chinese medicine (TCM), and is said to capture the essence of traditional Chinese culture.
Modern day Taiji Boxing has many manifestations and serves a wide variety of needs. Some practice Taiji Boxing as a slow, graceful exercise for health maintenance and longevity. Others study it as a traditional combat art, equally emphasizing the fast paced, explosive combat aspects along with the softer movements. Still others perform aesthetic Taiji Boxing routines which have been standardized for wushu sport competitions. Given its strong meditative aspect, Taiji Boxing is also practiced as a form of "meditation in motion".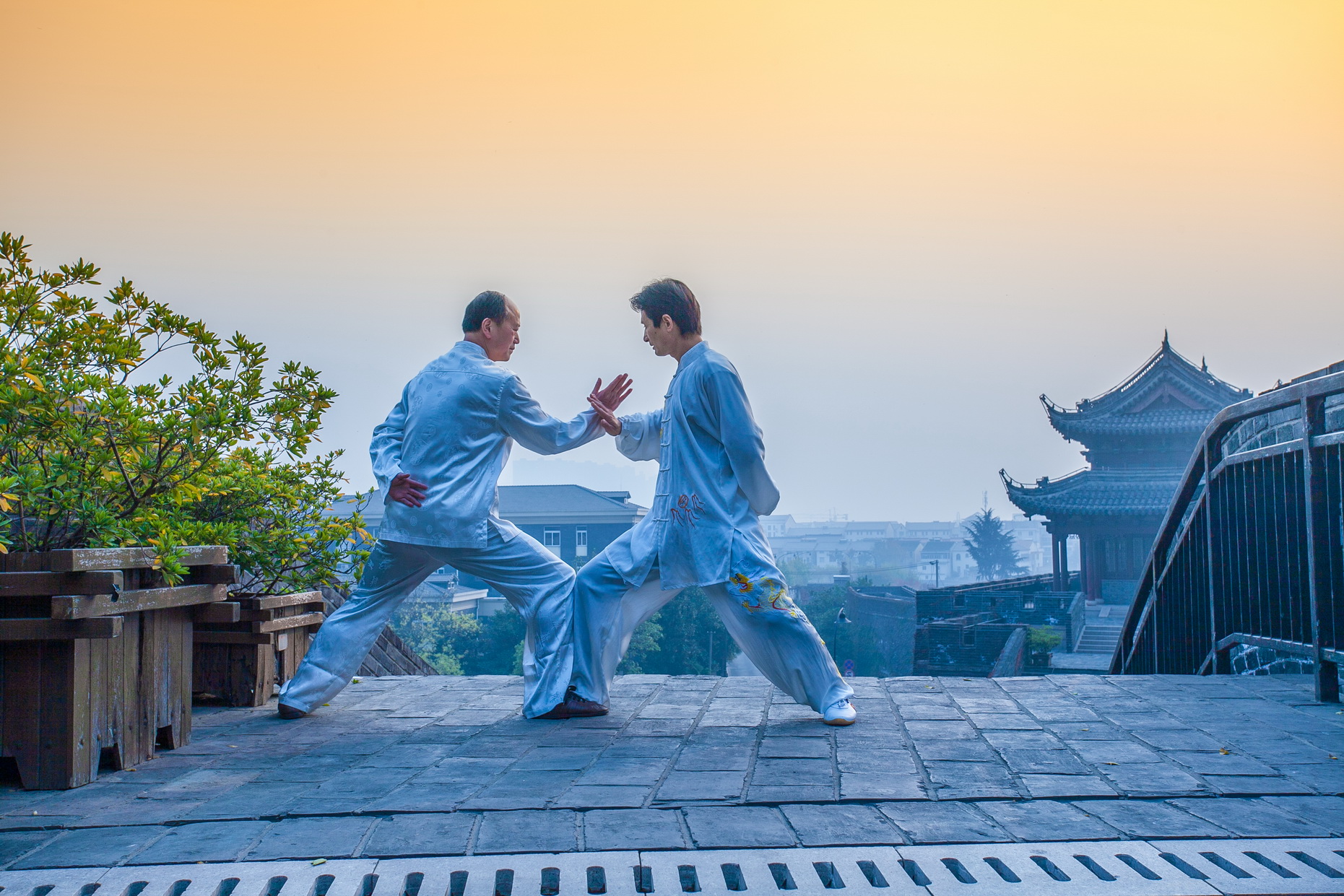 After finished Taiji Boxing lesson, visit Xi'an Ancient City Wall. As one of the UNESCO's world Heritage Site, Xi'an Ancient City Wall was built in the 14th century, under the regime of Emperor Zhuyuanzhang in Ming dynasty, had the function of protecting the cities or towns as military defense systems in ancient China. Xi'an Ancient City Wall is one of the oldest, largest and best preserved Chinese city walls, exhibits the "complete features of the rampart architecture of feudal society". Xi'an City Wall is a heritage National Historical and Cultural Town since 1961, it is about 14km in length, 12meters in height. Now, Ancient City Wall is one of the top attractions in Xi'an city. It takes around half day to walk around, cycling is a good choice for visitors go around and appreciate the construction in Ancient China.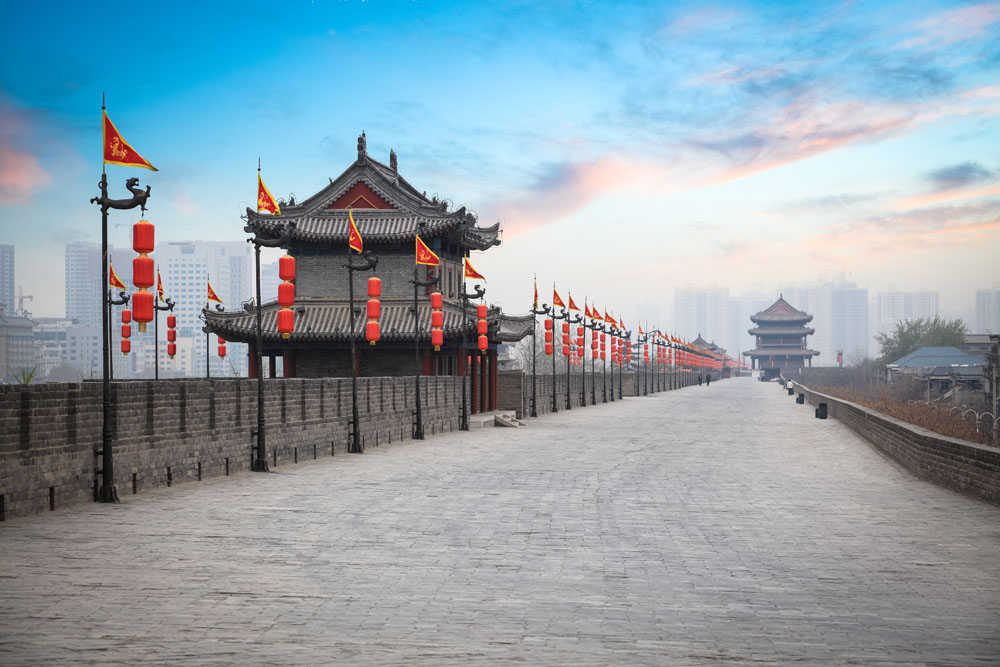 Next your tour guide take you to visit a local family, the local will take you to a wet market, where sales all kinds of vegetables, meats, fruits...... then you will learn how to cook dishes or learn how to make dumplings with the local. How fun it is. Wet market, it was traditionally places that sold dead and live animals out in the open before the refrigerator was invented. Wet markets in China have a reputation for selling the freshest produce, meat and other food products, because a majority of the goods sold are locally grown in the region. Fresh fruits and vegetables are also available. Wet markets also generally include butcher shops with fresh meat. The fresh meat and fish sections are separate from the fruit and vegetable stalls. Many markets also have stalls that sell dried goods, flowers, and processed tofu as well as cooked meat.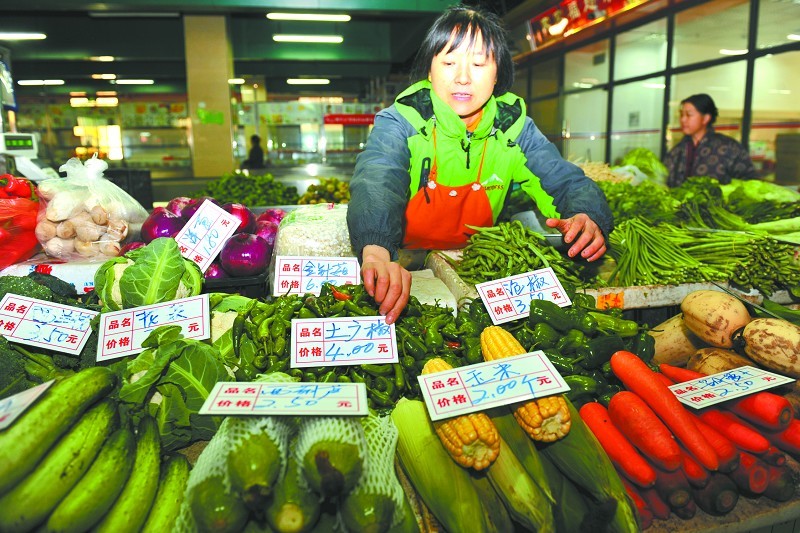 Enjoy your lunch after you done the cooking.
In the afternoon, you'll head for Xian Xingqinggong Park. Located to the north of the West Xianning Road in the Beilin District of Xian, the Xingqinggong Park (Xingqing Palace Park) is a famous historical and cultural relic in Xian. Built in 1958 on the site of the ancient Xingqing Palace, the park is the largest city park in Xian, covering a total area of 621,915 square yards (520,000 square meters).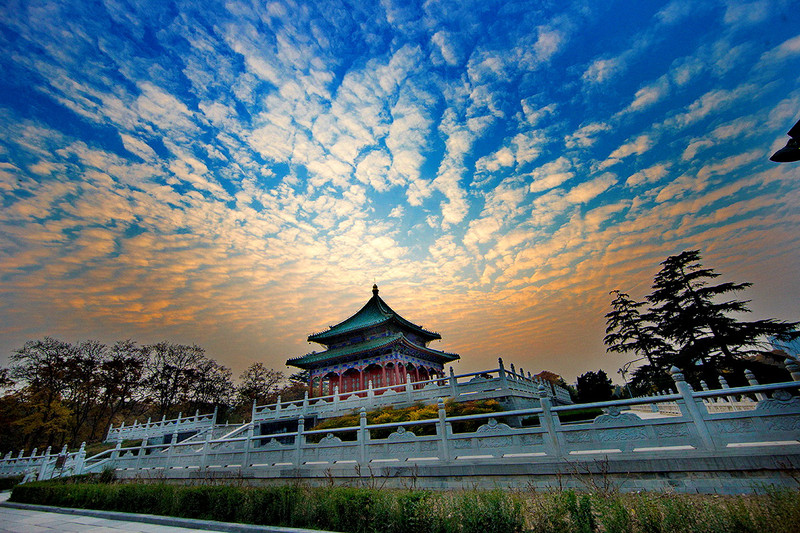 Your final stop is Muslim Quarter. The Muslim Quarter is located 100 meters west of Bell Tower, which is one of the most well-known parts of the city. This street is 5 meters in wide and around 500 meters in length. The street is lined on both sides with different shapes and different size, it features silk scarves, name chops, colorful farmer's paintings, traditional Shaanxi handicrafts, like the delicate and beautiful 'paper cuts'. Nearby Muslim Quarter, there are Xiyangshi Street, Beiyuanmen Street and Dongxingjie Street. Besides, Palatable snacks is ubiquitous on Muslim Street, all restaurant are Muslim ones and various Muslim food are easily available, that would be a great feast to your eyes and your stomach, such locals' favorite ones as roasted beef, roasted fish, and pancakes are all at your disposal and the price here is reasonable.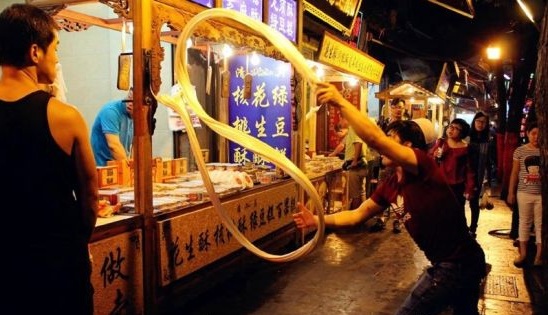 Drive you back to your hotel in Xi'an or Xi'an train station and your tour ends. Have a pleasant trip!
Price Per Person in US Dollars