Summary
Xi'an, one of the four famous ancient capitals in China, the starting point of Silk Road, it's rich in historical heritages. This ultimate walking tour allows you to more than five highlights in one day on foot. Not only do sightseeing like our tour packages, you will get close to Xi'an city and its people, culture and history.
Xian Local Tour Itinerary
Place&Transport: Xi'an
Today's Activities: Xi'an Ancient City Wall, Shuyuanmen Street, Bell Tower, Muslim Quarter, Beiyuanmen Muslim Street
Accommondation: N/A
Meal: N/A
In the morning, our local Xi'an tour guide will pick you up at your hotel lobby in Xi'an downtown or Xi'an train station, you will find a welcome signage "Xi'an Private Tour". Our guide will find a taxi for you to the first destination, the Xi'an Ancient City Wall.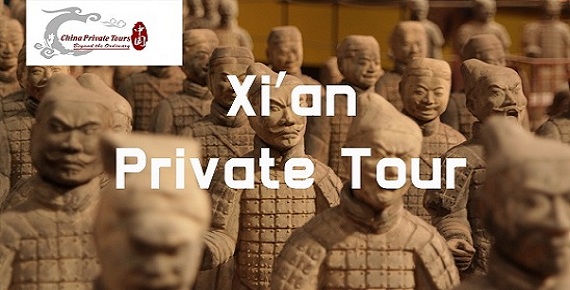 Our Xi'an Pick Up Sign "Xi'an Private Tour"
Walking route: Ancient City Wall—Shuyuanmen Street—Bell Tower—Gao Grand Courtyard —Muslim Quarter
Upon arrival at Xi'an Ancient City Wall and your tour start. Xi'an Ancient City Wall is considered a landmark dividing the city into the inner part and the outer part, plays an important role in Xian history. The current city wall is an enhancement of the old Tang Dynasty structure, as a result of the emperor's wall building campaign, is a massive city wall — tall, long and thick. Today your tour guide will take you walk around the ancient city on the top of the wall, which gives you a chance to look into the ancient city and imagine what life would have been like for its ancient inhabitants. The park surrounding the ancient City Wall is beautiful and is worth a look.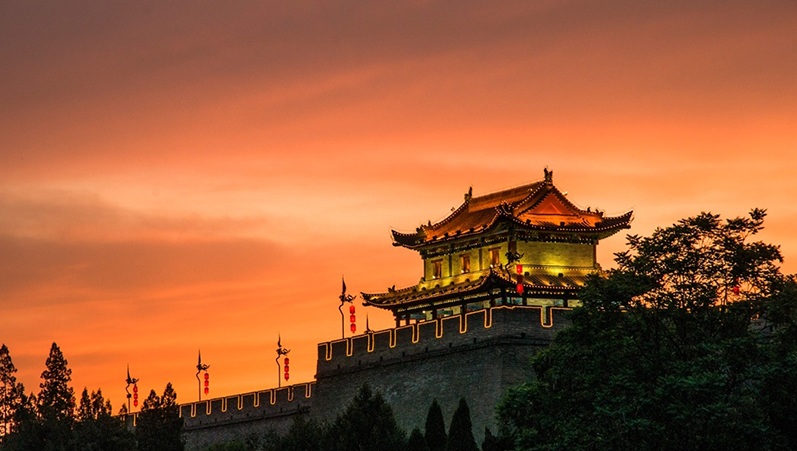 Then go to Shuyuanmen Street. Shuyuanmen Street is an authentic destination for hand crafted products and reflect the richness of traditional Chinese crafts. The market has a wonderful collection of oriental paintings which make a colorful display of the traditional painting styles. In fact, the market is popularly known as the "Calligraphy Street". A host of shops here carry the legacy of the ancient Chinese art. The street is flanked by shops and stores, which sell the four trasures of the study (writing brush, ink stick, ink slab and paper). Shu Yuan Men is particularly famous for its collection of calligraph.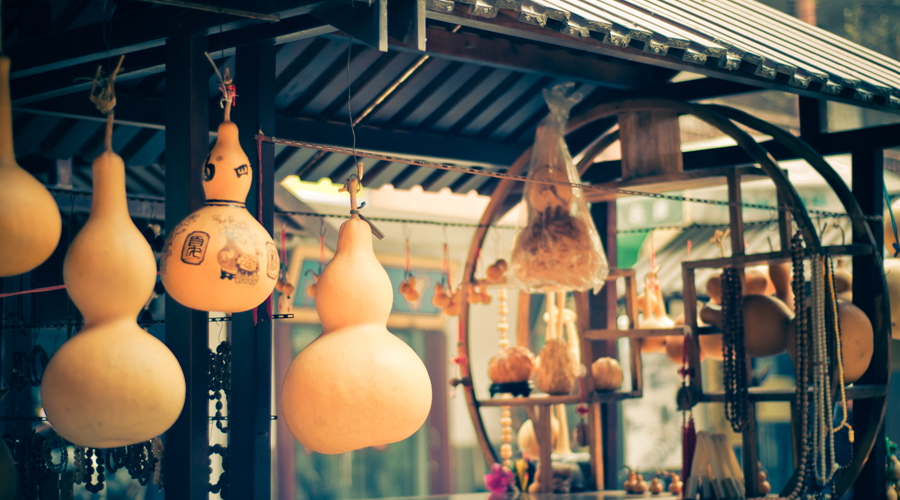 Lunch will be arranged at a local Chinese restaurant nearby Shuyuanmen Street, our guide will give you good recommendations on spot.
After lunch, take a leisure walk in the Bell Tower. The largest bell tower in structure and shape and best-preserved one in China with a history of over 600 years. With several large bronze-cast bells from the Tang Dynasty, it is a unique architecture built by bricks and timbers. The tower is a splendid sight with its dark green glazed tiles, blue and green paintings and touches of gold.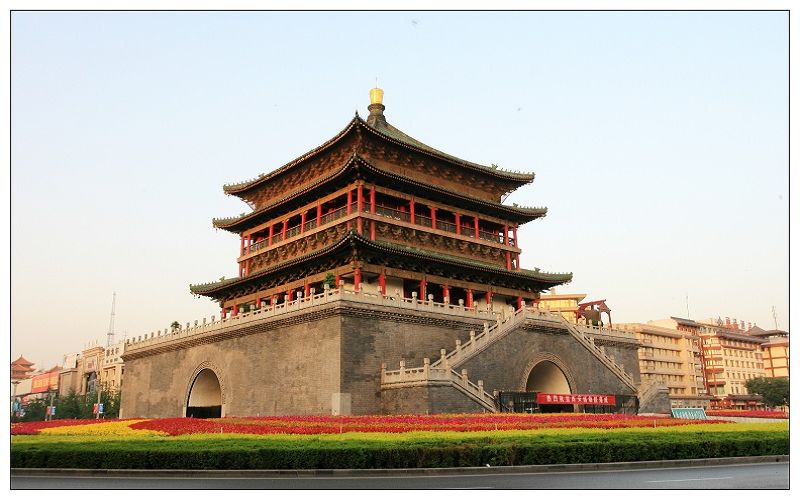 And the last stop is Muslim Quarter. It has become a famous attraction of Xi'an for its profound Muslim cultural atmosphere, a number of ancient architectural buildings are well-retained on the street. Muslim Quarter is a haven for meat lovers, and there meat all around, it is considered a snack street by the locals, and is an ideal place for locals to kill time during a hot summer.
Beiyuanmen Muslim Street has a long history. It is said that in olden days, foreign diplomatic envoys and merchants lived here and then they married and had children, so gradually the population increased. Today, most of the inhabitants here are the descendants of those immigrants.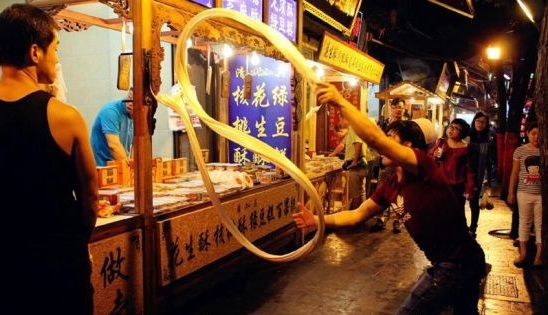 At the end of the tour, your personal tour guide will escort you back to your Xian hotel or Xian train station.
Price Per Person in US Dollars