Summary
DAY 1 Xian: Shaanxi Provicial Museum, Big Wild Goose Pagoda, Bell Tower, Tang Dynasty Show, Dumpling Banquet
DAY 2 Xian: Terracotta Warriors and Horses Museum, Ancient City Wall, Muslim Quarter
DAY 3 Xian: Famen Temple, Qianling Tomb
DAY 4 Xian Departure
Day 1 Arrive in Xian
Place&Transport: Xi'an
Today's Activities: Big Wild Goose Pagoda, Shaanxi History Museum, Bell Tower, Tang Dynasty Show, Dumpling Banquet
Accommondation: Four Stars Hotels in Xi'an (Can be customized)
Meal: L, D
Upon arrived in Xi'an, you will be greeted by your tour guide at the exit of Xi'an train station or the place where you stay, you will find welcome signage"Xi'an Private Tour". And your Xian four days tour start as below: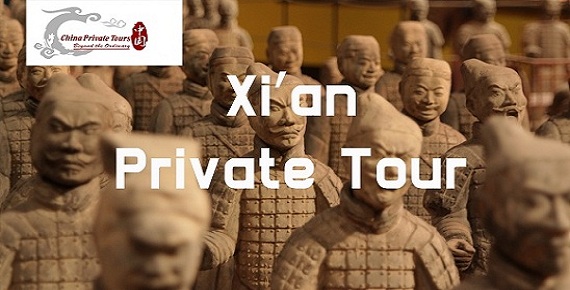 Our pick up sign "Xi'an Private Tour"
Firstly, drive you to the Shaanxi Provincial History Museum, Shaanxi History Museum is located to the northwest of the Giant Wild Goose Pagoda, which is one of the four largest museum with modern facilities in China. It was regarded as "the pearl of ancient dynasties and house of Chinese treasures" where reflect over one thousand years of Chinese history, the splendid culture and people life in ancient times. It not only show the span of culture in ancient Shaanxi, but also show the highest level of cultural development of China's social economy.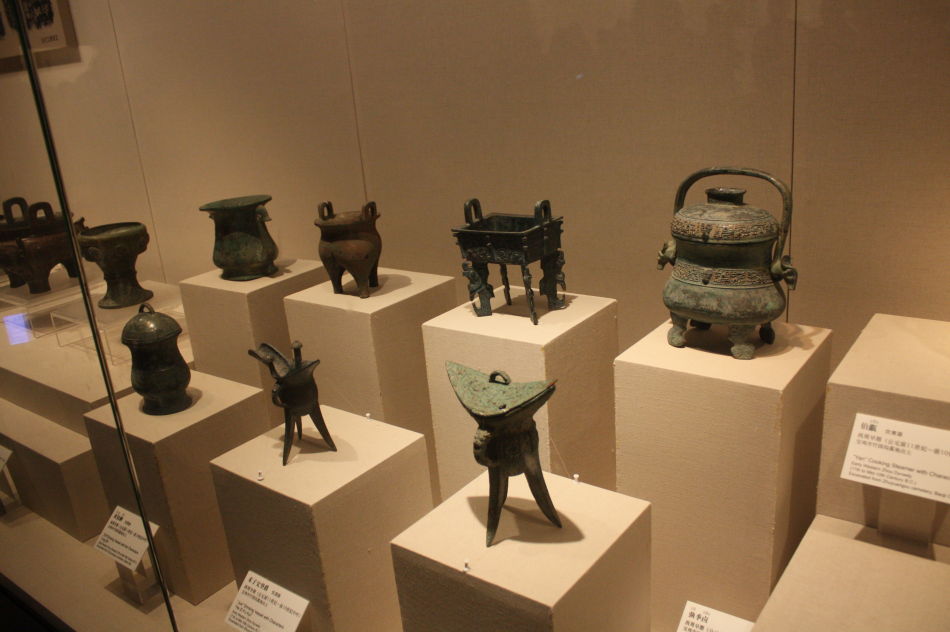 After that, you will visit the Big Wild Goose Pagoda. Big Wild Goose Pagoda is one of the oldest structures in China. The storeyed pagoda is an architectural marvel. It was built with layers of bricks without any cement. The seams between each layer of bricks and the "prisms" on each side of the pagoda are clearly visible. The grand body of the pagoda with its solemn appearance, simple style and high structure, is indeed a good example of Chinese traditional architecture.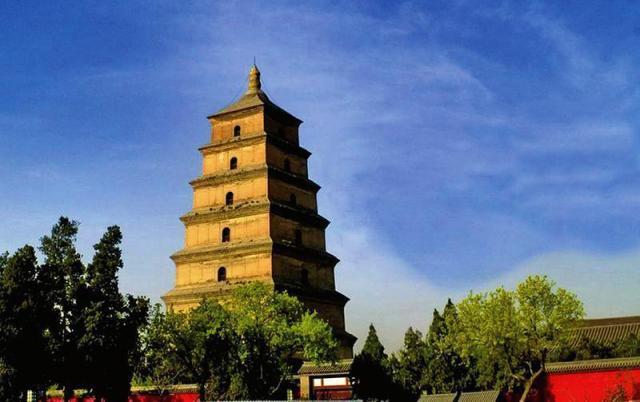 Then walk for a few minutes you will see the Bell Tower. In Chinese history from Ming Dynasty, each city had a bell tower and a drum tower. The bell was sounded at dawn and the drum at dusk each day in ancient time, a means of telling time. Xian was not exception. A number of highlighted cultural relics are exhibited in Xi'an Bell Tower, including a huge bell, inscribed steles and couplets hung on the column, all of which are of high historical and cultural values.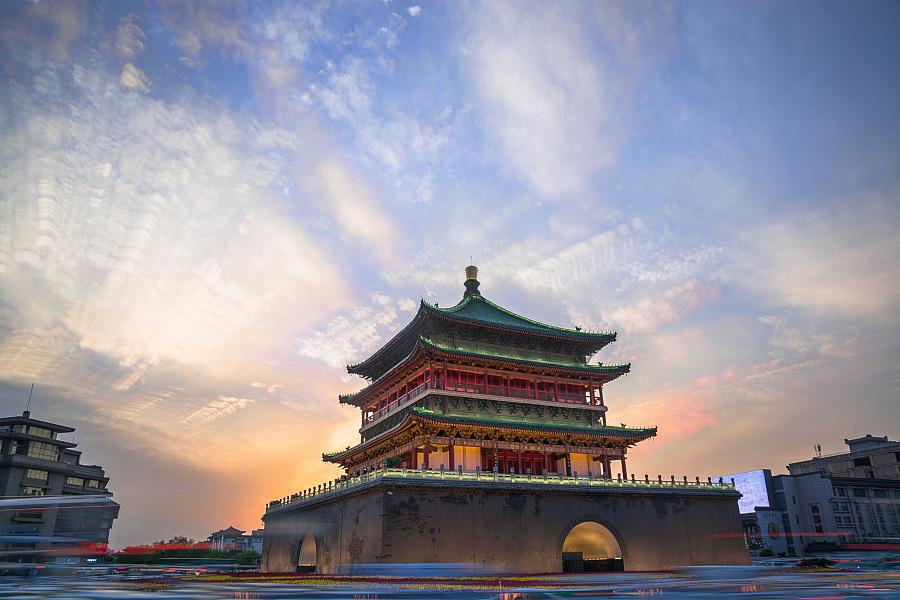 After the day tour, get the Shaanxi Grand Opera House and our tour guide will help you find your seat for the Dumpling dinner within the Opera House. Dumplings' Legend offers an original approach to Chinese food, merging the familiar comfort food of London's Chinatown with the culinary heritage of regional oriental cuisine.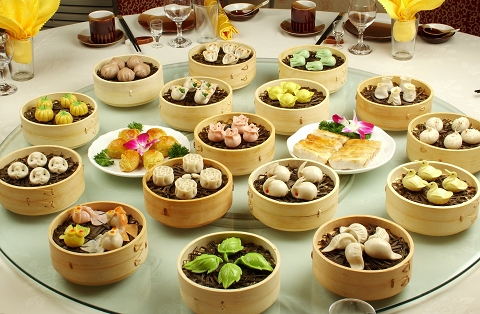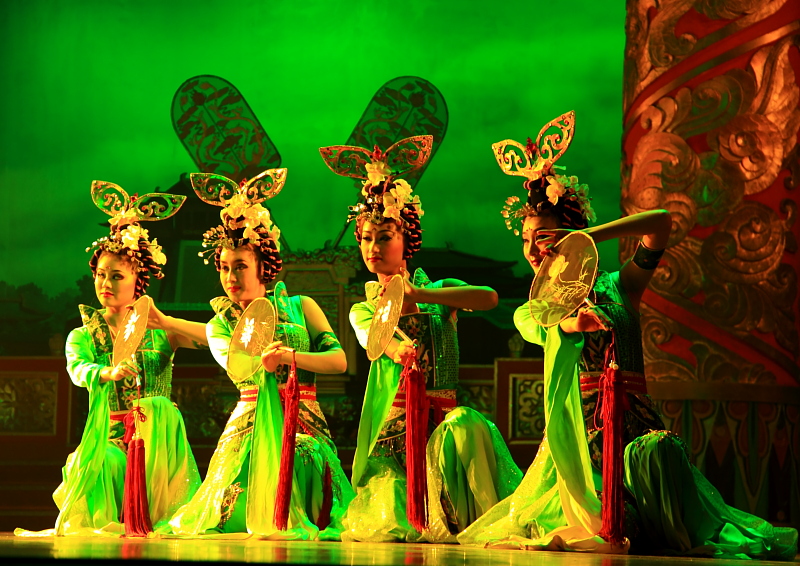 Then you'll experience the local colorful and splendid Tang Dynasty Dance Show, which is a performance of music and dance that imitate the Tang Dynasty over one thousand-year ago. It seems as if you have lived in the palace of Tang Dynasty.
After finished Tang Dynasty show, drive you to your hotel and you can have an rest.
Day 2 Xian
Place&Transport: Xi'an
Today's Activities: Terracotta Warriors and Horses Museum, Ancient City Wall, Muslim Quarter
Accommondation: Four Stars Hotels in Xi'an (Can be customized)
Meal: B, L
After breakfast, your tour guide will meet you at your hotel lobby and drive you to Terracotta Warriors and Horses Museum (around 50 minutes for one way)
Terracotta Warriors and Horses Museum, is the main reason why you are here in Xian. You may have already seen its pictures from China travel books or China tour related travel websites. The construction of the tomb was described by historian Sima Qian (145–90 BCE) in his most noted work Shiji, written a century after the mausoleum's completion. The Terracotta Army is a collection of terracotta sculptures depicting the armies of Qin Shi Huang, the first Emperor of China. It is a form of funerary art buried with the emperor in 210–209 BCE and whose purpose was to protect the emperor in his afterlife.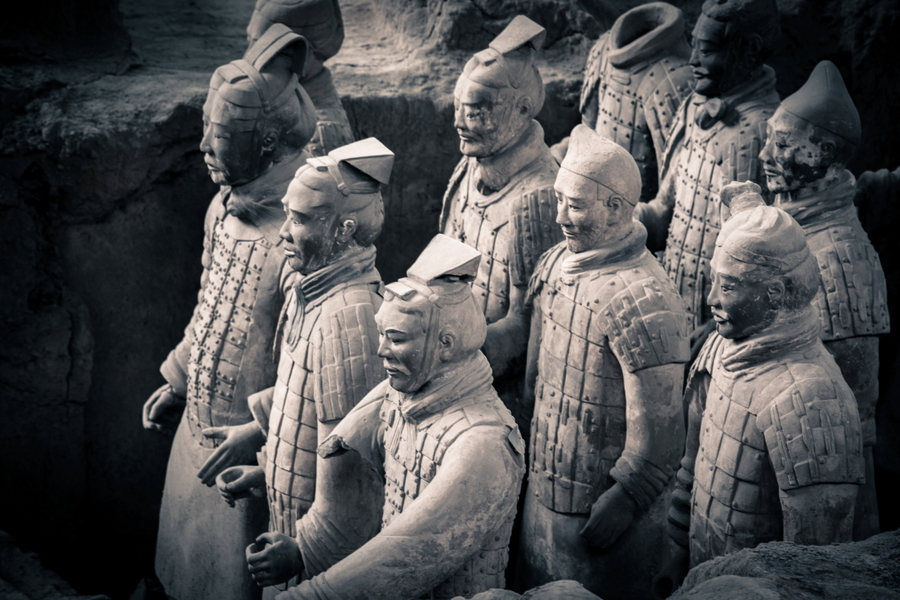 After that conitinue to see the Qin Tomb, You will appreciate the marvelous Terracotta warriors in full battle array of Emperor both in Qin's tomb.
Drive you back to the Xi'an downtown and have an authentic lunch at the local Chinese restaurant.
In the afternoon, visit Xi'an Ancient City Wall. As one of the UNESCO's world Heritage Site, Xi'an Ancient City Wall is one of the oldest, largest and best preserved Chinese city walls, exhibits the "complete features of the rampart architecture of feudal society". The current city wall is an enhancement of the old Tang Dynasty structure, as a result of the emperor's wall building campaign. Now, Ancient City Wall is one of the top attractions in Xi'an city. It takes around half day to walk around, cycling is a good choice for visitors go around and appreciate the construction in Ancient China.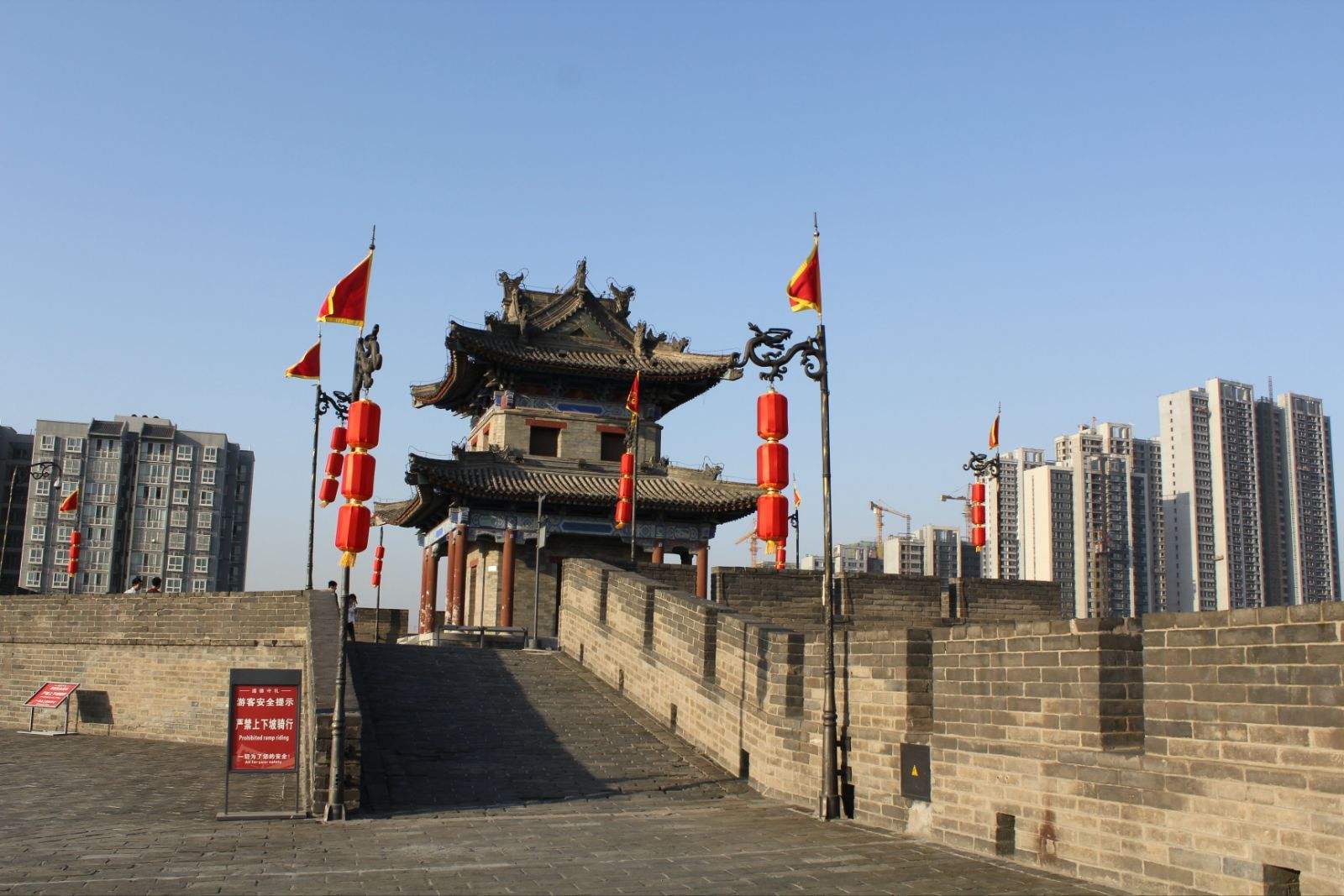 Then move on to Muslim Quarter. It consistof Islamic food area, ethnic group shopping center, Great mosque and living area of Hui people. Muslim Quarter is a place distinct for its delicious food and Islamic culture, with a history of more than 1000 years. The streets are paved by gray flagstone and the buildings are of Ming style.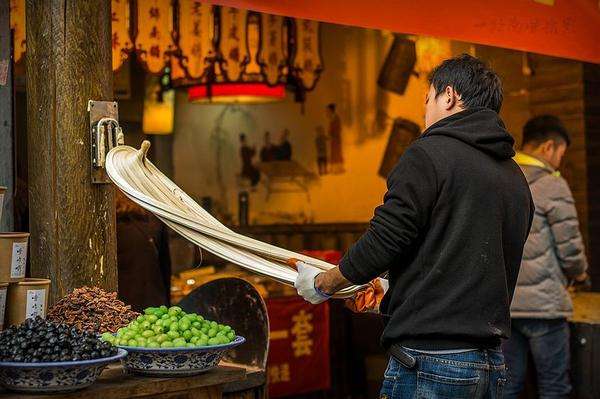 After the tour ends, drive you to your hotel.
Day 3 Xian
Place&Transport: Xi'an
Today's Activities: Famen Temple, Qianling Tomb
Accommondation: Four Stars Hotel in Xi'an (Can be customized)
Meal: B, L
Today you will start your tour with Famen Temple. With a history of over 1,700 years, it is considered the "Forerunner of the Ziggurat in Central Shaanxi." The Famen Temple Cultural Scenic Area comprises four sectors including the Temple Gate Square, Foguang Avenue, Famen Temple, and the Namaste Dagoba. The scenic area is known as the "No. 2 Cultural Symbol of Shaanxi", second only to the Terracotta Army. It stands out as a world-class cultural scenic area featuring the "Time-honored Buddhist Holy Land and Age-old Classic Buddhist Site."
In the afternoon, drive you to the Qianling Tomb. It is where the third Tang-dynasty emperor and his empress were buried together. The third emperor was Li Zhi and his empress was Empress Wu Zetian. This is the most representative among the eighteen Tang-dynasty tombs and the best preserved. It is located on top of Liangshan (Liang Mountain), six kilometers north of Qian County City in Shaanxi Province, around eighty kilometers from Xi an. The scope of the tomb is very large with the precincts of the tomb and gardens totalling an area of 2,400,000 square meters.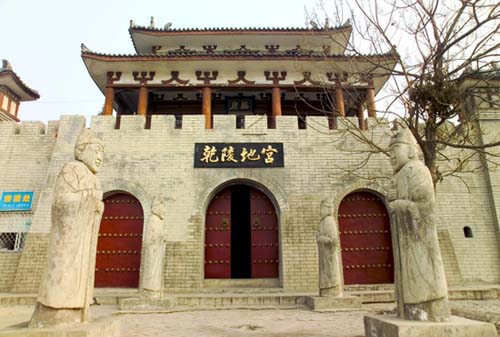 At last, drive you back to your hotel.
Day 4 Xian Departure
Place&Transport: Xian Departure
Today's Activities: N/A
Accommondation: N/A
Meal: B
Today is free on your own until our driver transfer you to the airport and you fly back home. Hope you enjoy this trip with us!
Price Per Person in US Dollars