Xian to Maijishan Day Tour Itinerary
Place&Transport: Tianshui
Today's Activities: Maijishan Grottoes, Fuxi Temple
Accommondation: N/A
Meal: N/A
In the morning, you will be picked up by your Xian driver and escorted to Xian train station, catch a bullet train to Tianshui. Upon arrival, your local guide will meet you at the exit of the train station with a welcome signage. And your exciting Maijishan tour start.
Maijishan Grottoes is neither the biggest nor the oldest grottoes, but its uniqueness enables it rank as top four Grottoes in China, the remaining three are: Mogao Grottoes, Longmen Grotoes and Yungang Grottoes. It towers above lakes, rivers, gorges and the lush forest extending all the way to the horizon. Birds chirping joyfully and animals will pop up in the remote path to greet you. This area is home to many rare plants also. This is definitely a great chance to embrace nature and experience culture baptism meanwhile. Moreover, Maijishan Grottoes can be likened as a big clay sculpture treasure house. The glutenite stone in Maijishan is rough and but not so hard, thus it is not so difficult to carve, but due to glutenite is not firm enough, many carves collapsed due to earthquakes.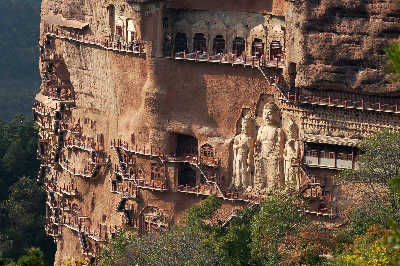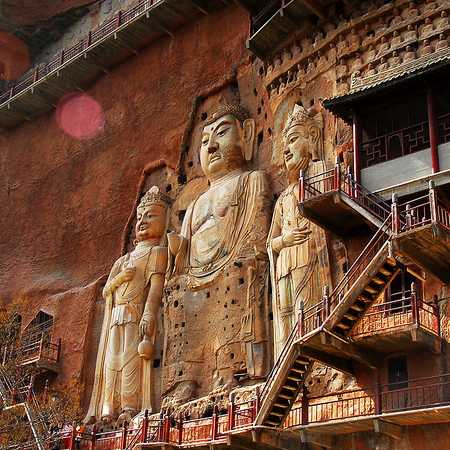 Continue your tour to Fuxi Temple. Fuxi Temple is also named it is also known as Renzhong Temple, this temple is one of the oldest Buddhist temples in China. Fuxi Temple is a large and well preserved Ming Dynasty architectural complex. It was built about the year 1490 to worship the god Fuxi who was believed to be one of the ancestors of all Chinese. Fu Xi Temple was built in 1490 of Ming Dynasty (1368-1644) and rebuilt in 1524 of Qing Dynasty (1616-1911). The temple has three rows of buildings, with the front gate facing south, it is a birthplace of Chinese Tantric Buddhism.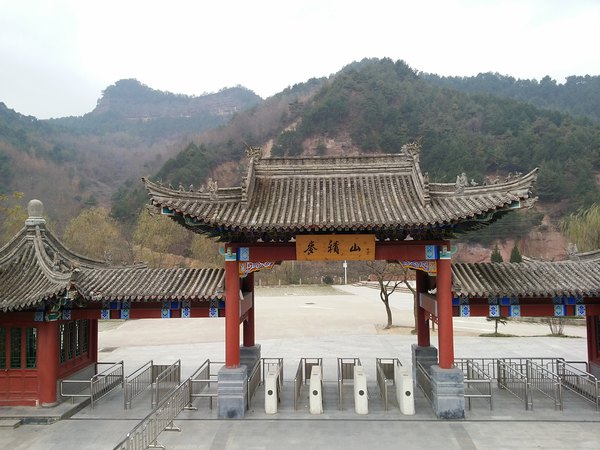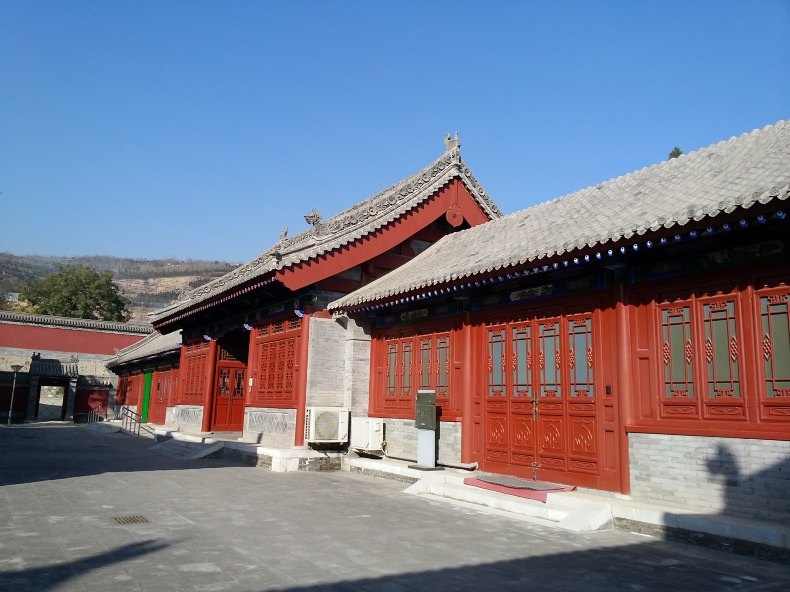 After finished the tour, drive you back to Tianshui train station and you return to Xian. When you arrive in Xian, you driver will take you back to your hotel immediately.
Price Per Person in US Dollars