Luoyang Attractions
Post Date: 2017/12/13 11:52
Share to: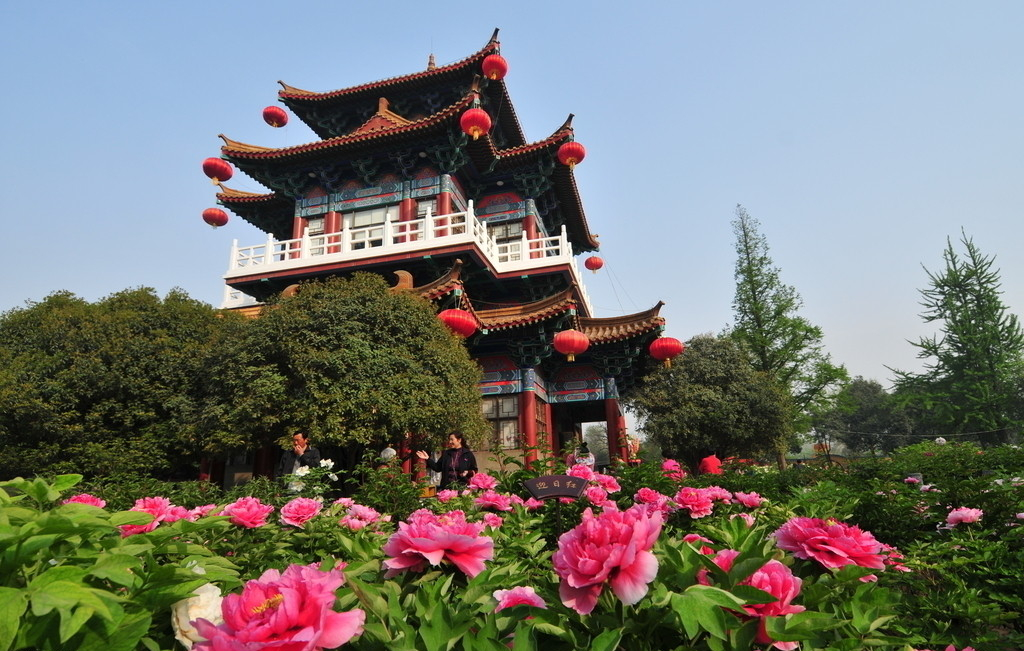 Luoyang, located along the southern banks of the middle reaches of the Yellow River. is one of the seven ancient capitals of China. served sooner or later as the capital city with a history of 1592 years and for 13 different dynasties (the Xia. the Shang. the Eastern Zhou. the Eastern Han. the Cao Wei. the Western Jin. the Northern Wei. the Sui and the Tang. etc.); considered the miniature of the ancient Chinese history. In addition to many places of interest. Luoyang takes pride in its peonies. Every April. the city`s Peony Show attracts numerous visitors from home and abroad. Luoyang is also famous for its three-colored glazed pottery. bronze ware. and palace lanterns.
Tourist Highlights In Luoyang Follow As Below:
Longmen Grottoes
About eight miles south of Luoyang on the Yi River. at a spot where high cliffs on either side form a pass. is a caved area once known as the "Gate of Yi River". which later became known as Longmen. or the "Dragon Gate." Craftsmen began work on Buddhist grottoes in 494 when an emperor of the Northern Wei moved the capital from what is now known as Datong (Shanxi Province) to Luoyang. The artistry is therefore an extension from Datong. The work at Longmen proceeded through seven dynasties. and in more than 1.300 caves. there are 40 small pagodas. and almost 100.000 Buddha statues ranging in size from one inch to 57 feet. These caves and the stone sculptures they contain rank with the caves at Yungang and Dunhuang as the great remaining masterpieces of Buddhist culture in China.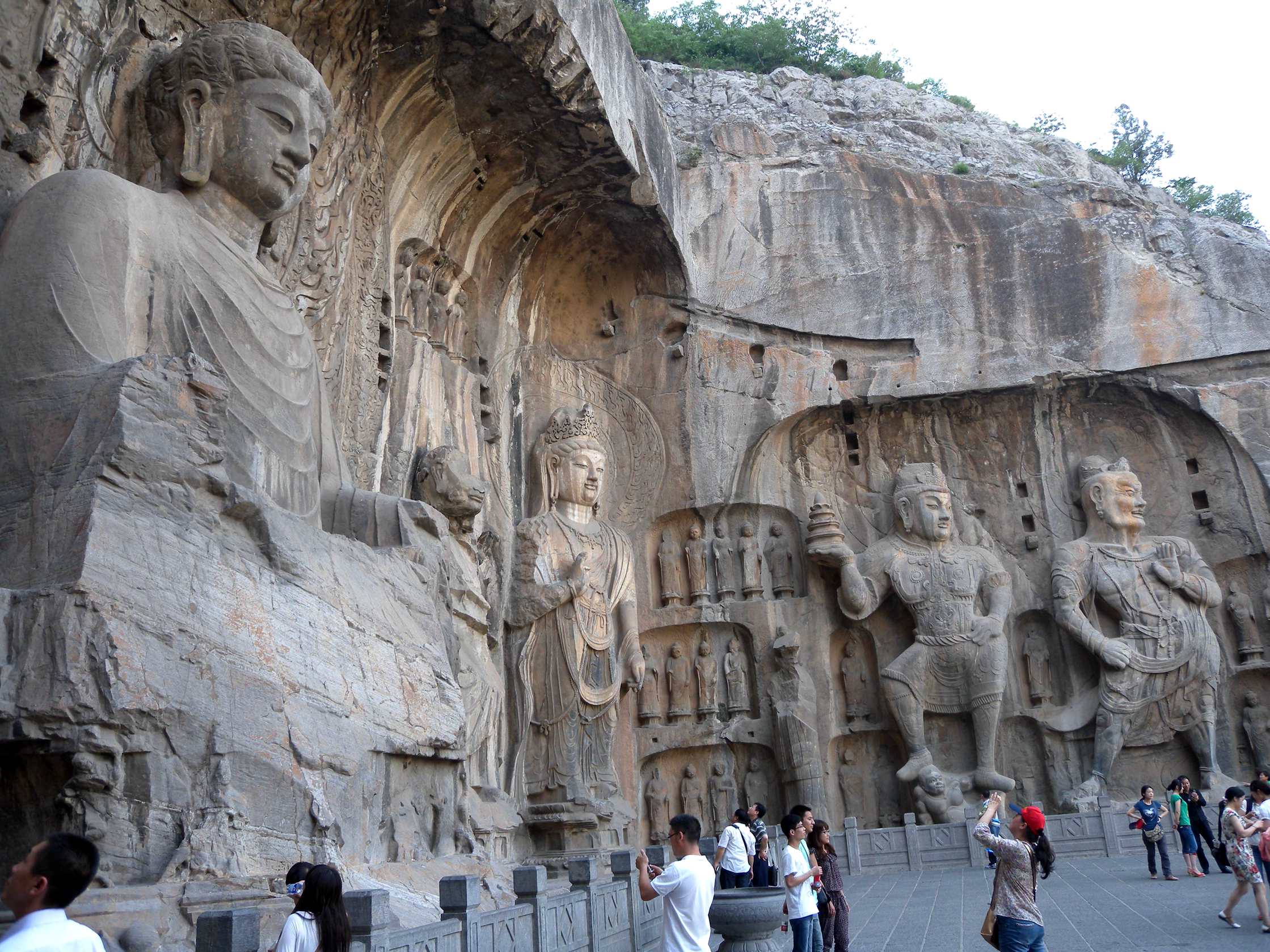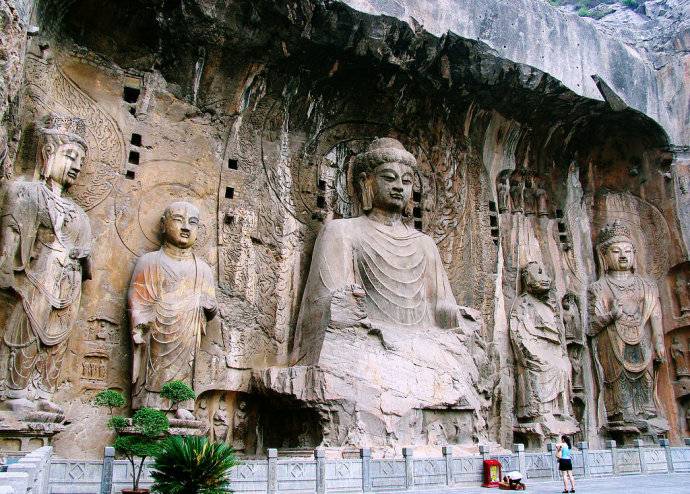 Travel Tips:
Opeing Hours: 7:00-18:30 (to 17:30 in winter)
Admission Fee: CNY 120
Tel: +86-37-95980186/0156
How to get there: Take Bus 81 from Luoyang Railway Station or buses 53, 60 from the center of Luoyang to Longmen Grottoes
Shaolin Temple
Shaolin Temple. in the region of Song Mountain. Dengfeng City. Henan Province. is reputed to be "the Number One Temple under Heaven". The temple is the cradle of the Chinese Zen Buddhism and the Shaolin Martial Arts such as Shaolin Cudgel. One can see wild flowers and pines on the mountain. With birds singing and a brook spattering. a beautiful scene full of life and vitality is revealed to the visitors.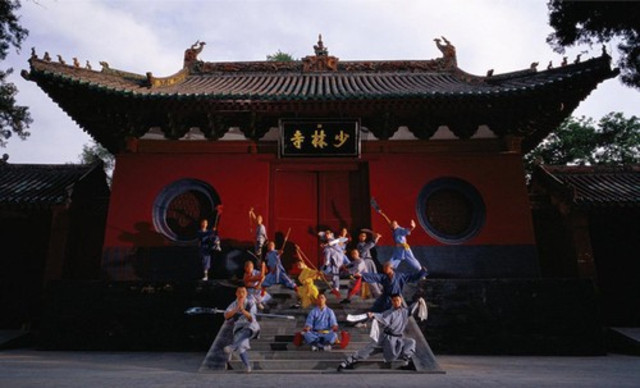 Travel Tips:
Admission Fee:CNY 110 (including CNY 10 for electric bus)
Opening Hours:March 1 to November 30: 07:30 - 18:00
December 1 to end of next February: 08:00 - 17: 30
Recommended Time for a Visit: Two or three Hours
White Horse Temple (Baimasi)
Located about twenty kilometers west of Luoyang and having a history of 1900 years. this temple was the first Buddhist monastery ever built in China and is still inhabited by monks. During the Easter Han Dynasty (A.D. 25 -220). the emperor dispatched monks to India to obtain Buddhist scriptures; these were brought back to China on a white horse. in memory of which a monastery was built near Luoyang.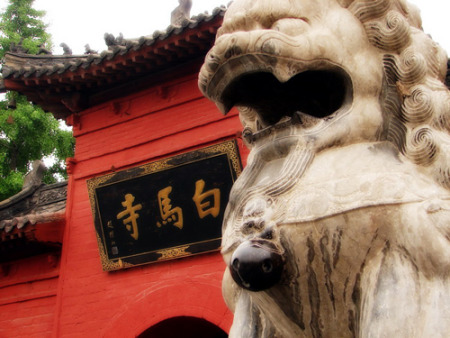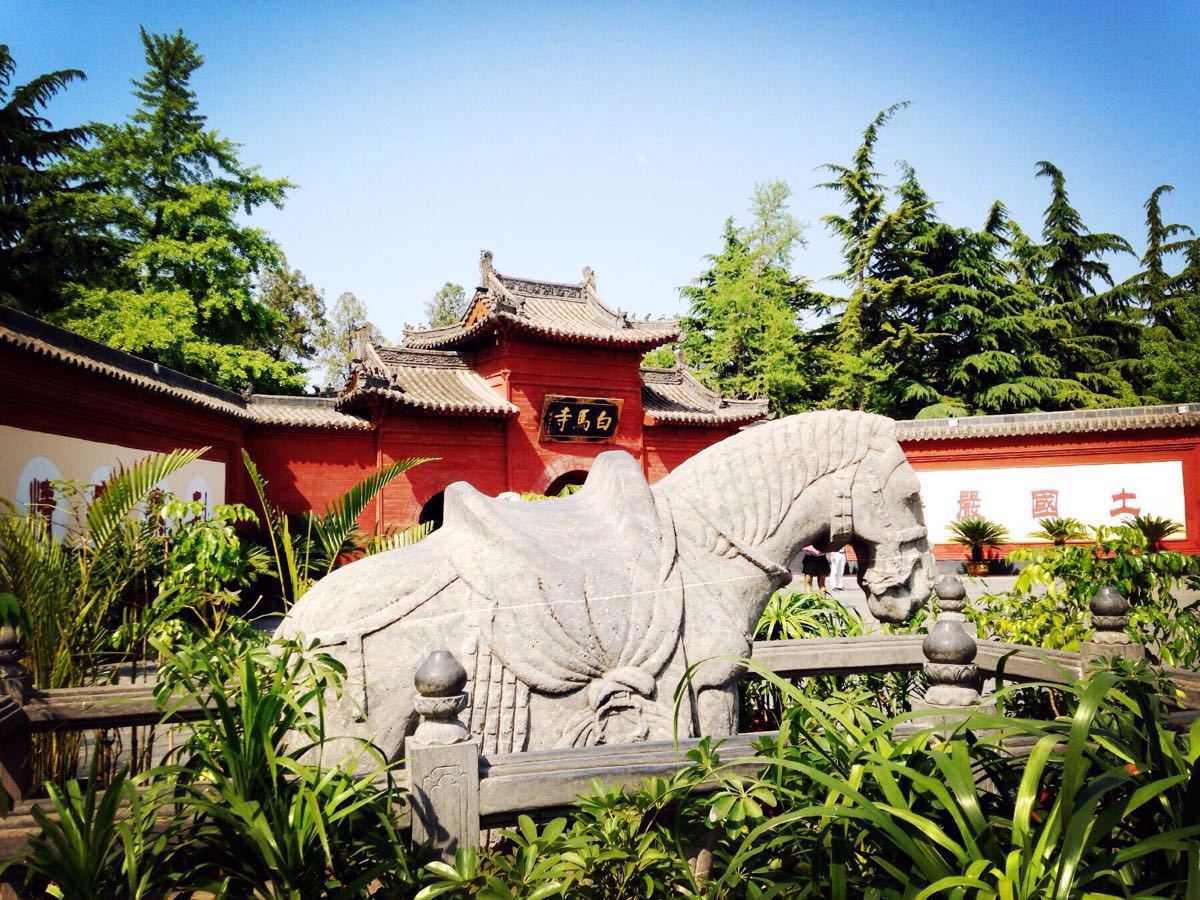 Travel Tips:
Location: 6 Baimasi Road
Tel: 0379-63789053
Opening Hours: 7:30 - 17:30
How to get there:
1. Take bus 56 from Luoyang Railway Station.
2. Take bus 58 from the Guanlin Temple.
The Luoyang Museum
The Luoyang Museum is located at the north side of Mid Zhongzhou Road in Luolong District of Luoyang city. It is a comprehensive history museum combined with collection. The Luoyang Museum displays various kinds of precious cultural relics from the Heluo Culture, as well as ceramics from the Yangshao and Longshan cultures, Xia and Shang Dynasty jade wares, Zhou Dynasty (c.1046-256 BC) bronze wares, color paintings of the Han (206 BC - AD 220) and Wei (220-265) dynasties, Tang Dynasty tri-colored glazed potteries, and Song Dynasty (960-1279) porcelains, all of which display distinctive regional features. Many of them are the essence of hte state treasure house of cultural relics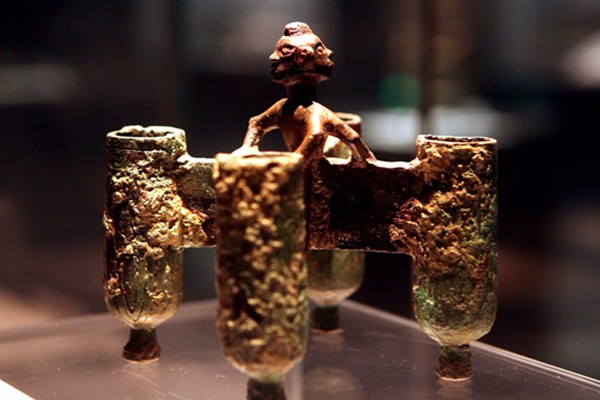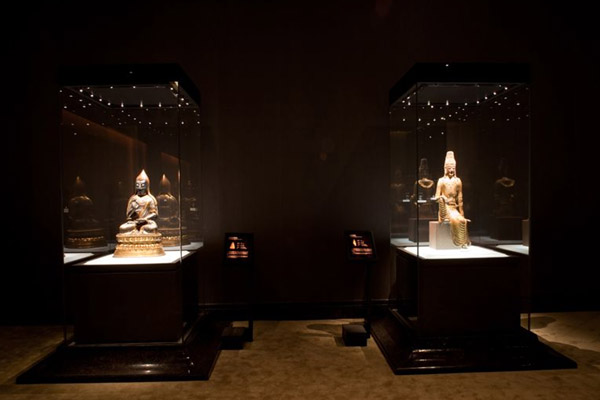 Travel Tips
Admission Fee:Free
Opening Hours:09:00 - 17:00 Close on Monday (tickets unavailable after 16:30)
How to get to there:
1. Take bus no. 77 and get off at Luoyang Museum Station.
2. Tak bus no. 49 or 68, and get off at Niejiawan Station. Then walk east to find the museum.
3. Take bus no. 26, 62 or 75, and get off at Wangcheng Daqiao Nan Station. Then walk a few minutes to reach the museum.
Luoyang Ancient Tomb Museum
The Luoyang Ancient Tomb Museum is located on top of Mangshan Hill to the north of Luoyang City. It is a museum of ancient tomb forms of different dynasties. Its floor area is 8.200 square meters. It has collected and restored 25 typical tombs from the Western Han Dynasty to the Northern Song Dynasty. Therefore. it is the only ancient tomb museum in China.

Travel Tips:
Admission Fee: Free
Opening Hours: 9:00 ~ 17:00 (Apr.-Nov.)
9:00 ~ 16:30 (Dec.-Mar.)
Closed on Monday
The Luoyang Old Street
Regarded as an archetype of Luoyang history and culture, and located in the city's oldest district, Luoyang Old Street is now a commercial pedestrian street teeming with stalls selling snacks, delicacies, specialties and folklore items. Always bustling with locals and visitors, it is lined on both sides with shops, stores, peddlers and vendors. This street recreates for visitors the prosperous scenario of old Luoyang City and at the same time offers them the best in local cuisine, for instance, grated radishes, mung bean pancake soup, and mutton soup.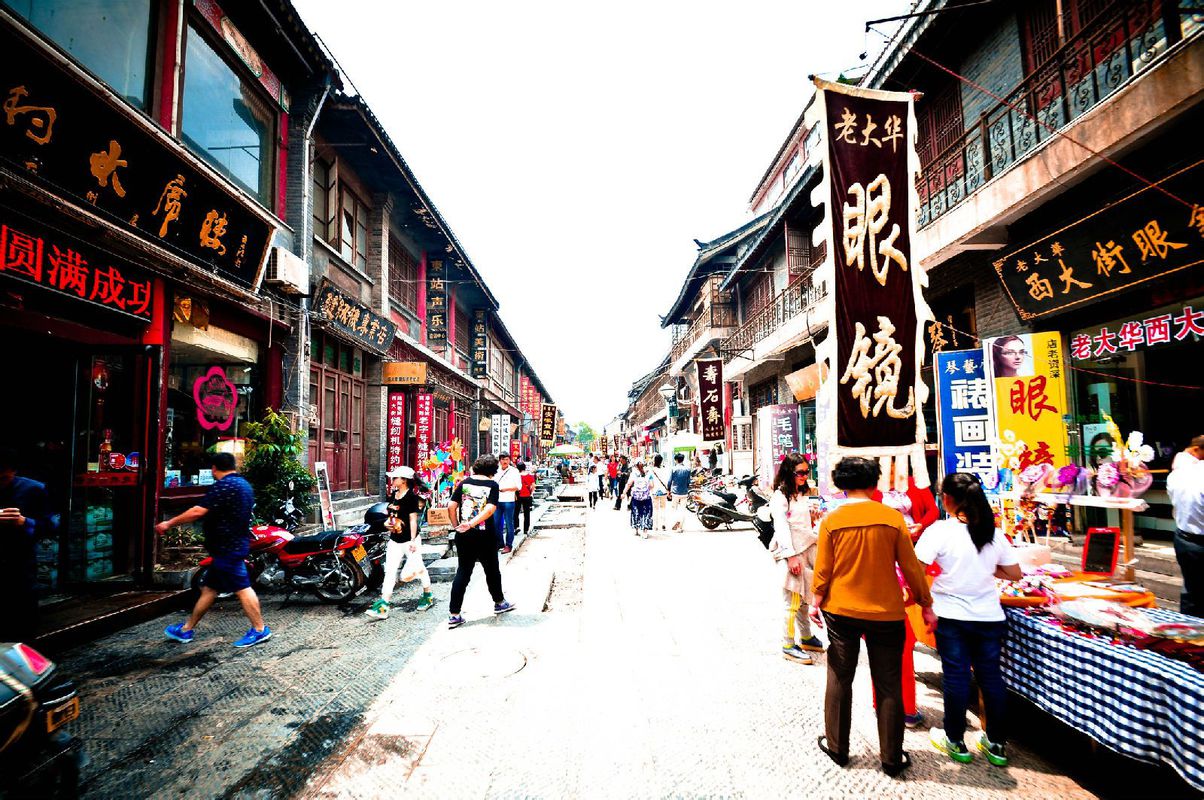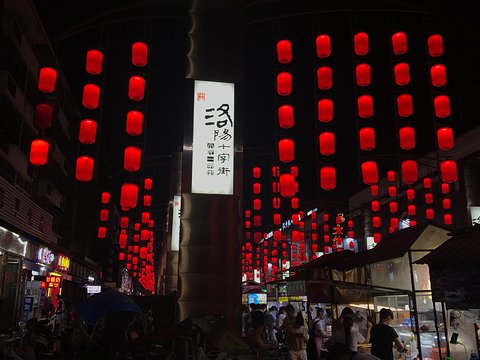 Travel Tips:
Admission Fee: Free
Opening Hours: whole day
How to get to there
Take bus No. 4, 5, 9, or 16 and get off at the Laoji stop.
The Mingtang Sites of Luoyang City
The Mingtang Sites is called the Hall of Light, this is the main hall of the imperial palace of Empress Wu and the most famous example of China's ritual architecture. Empress Wu ordered two refurbishments of the Hall of Light. The first was in 687, when she bestowed on it the name "Wanxiang Celestial Palace." The second was in 695, when it was rebuilt after being burnt down and renamed "Tongtian Palace." According to historical records, the Hall of Light was 88.88 meters tall and had three floors, the first 90-meter by 90-meter square, its walls in different colors representing the four seasons. The middle floor had 12 walls signifying the 12 two-hour periods of the day and night. The top floor was encircled with nine dragon sculptures. The Hall of Light was destroyed in 762 during the cataclysmic An-Shi Rebellion (755-763). Its architectural technology was inherited and used, however, to build the Hall of Prayers for Good Harvest in Beijing's Temple of Heaven during the Ming Dynasty (1368-1644).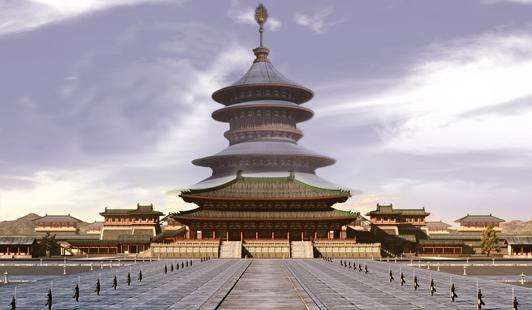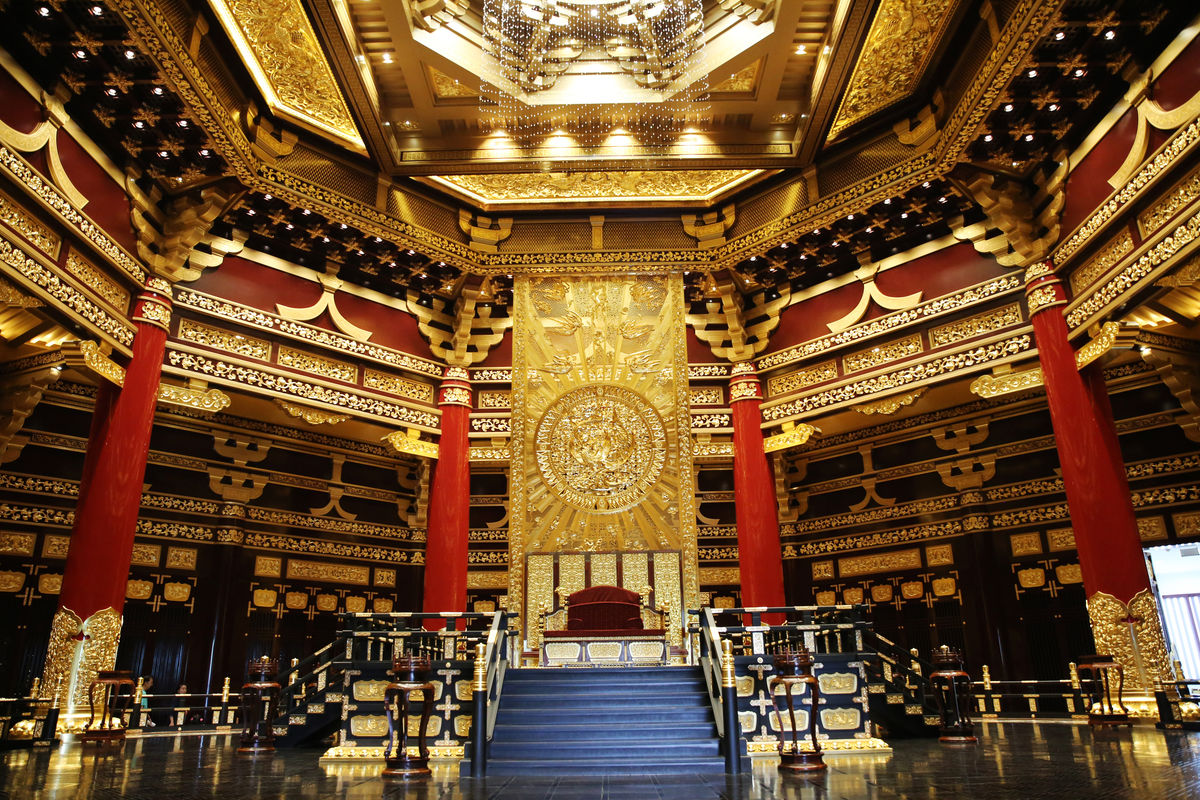 Travel Tips:
Admission Fee: CNY 120
Opening Hours: 8:00-22:00
How to get to there
Take bus No. 5, 8, or 101 to the northeastern intersection of Zhongzhou Middle Road and Dingding Road.
Luoyang Peony Festival
Besides the Longmen Grottoes and White Horse Temple, peonies are a main aesthetic feature of Luoyang's scenery. An ancient Chinese poem declares, "Peonies are the most beautiful flowers throughout the nation, and when in bloom their fragrance can astonish the faraway imperial palace."
It is now customary among Luoyang locals to enjoy the splendor of peonies. When they are in blossom, the whole city teems with visitors, and when they wither, this frenzy recedes. Peonies stay in blossom from seven to 10 days, and the best time to enjoy this sight is in mid-April. Luoyang, well known for its advanced technology, has made studies of asexual propagation techniques of nurturing varieties of peonies, and promoted new strains. The city currently features 1,100-plus varieties of peonies in nine colors, including black, red, yellow, green, white, and purple. A total of 40 million plants or more grow there.
There are numerous places to enjoy the sight of peonies. Luoyang Peony Park, at the intersection of National Highway 310 and Airport Road, offers the brilliant sight of peonies in nine colors and 600 varieties. They include the Central Plains Peony and Northwest Rockii Tree Peony. Many have won awards, such as for the individual peony plant with the most flowers, of the weirdest shape, and that most popular with spectators. The diameter of the king peony can reach 29 centimeters.
Royal City Park takes its name from its location on the remains of the Eastern Zhou Dynasty (770-256 BC) and is now a world-famous relic park. It is also a main venue for visitors to enjoy the sight of more than 150,000 peonies in a 13-plus hectares area.
The National Beautiful Peonies Park is reputed as a Chinese peony gene bank. Far from the urban sprawl, peonies here blossom a little later, so providing an alternative to late-coming peony admirers. Famous for domesticating wild peonies and breeding new varieties, the park has become the country's largest breeding and production base.
Peonies from China bloom throughout the world. From 724 to 749, Chinese peonies were brought to Japan where they were cultivated in 211 improved varieties. Japan now has the world's largest number of cultivated peonies. China also introduced peonies to the United States in the late Qing Dynasty (1644-1911), and the American people have loved them ever since.
Peonies are dignified and graceful, thus signifying a prosperous, wealthy society. Luoyang has since 1983 customarily celebrated the Peony Festival – an event that attracts throngs of domestic and international visitors. In 2010, the festival was added to the National Intangible Cultural Heritage List and updated to a national show. It is now known as China's Luoyang Peony Culture Festival.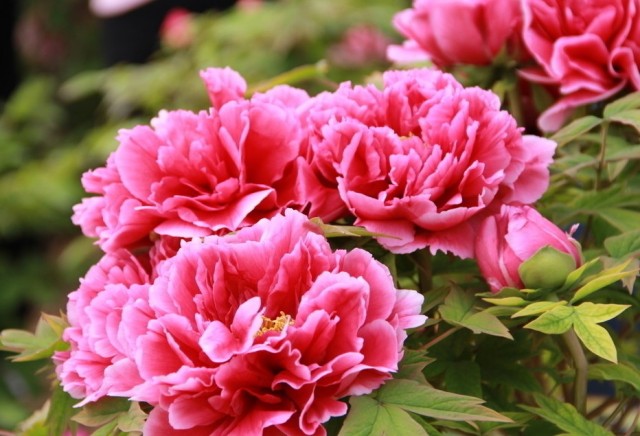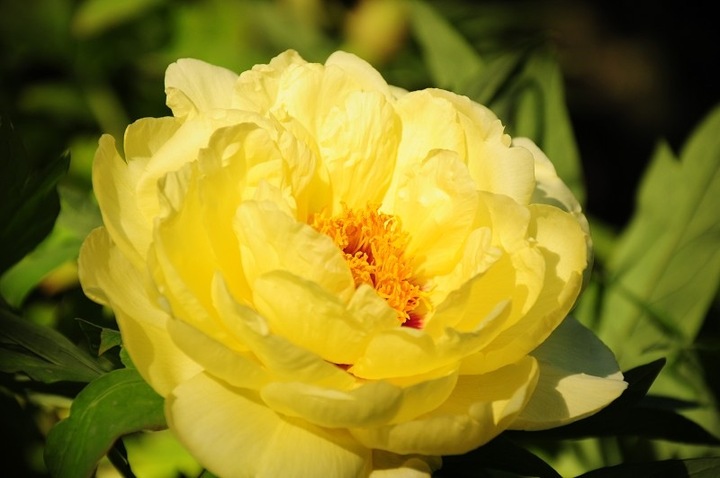 Time for visit: 5th Apr.--5th May.