Pingyao Travel Tips
Post Date: 2017/12/08 09:12
Share to:
Overview
Located in the central part of Shanxi province, It lies about 715 km from Beijing and 80 km from the provincial capital, Taiyuan. Pingyao is a cultural city with a history of over 2,700 years, during the Qing Dynasty, Pingyao was a financial center of China. It is now renowned for its well-preserved ancient city wall, and is a UNESCO World Heritage Site.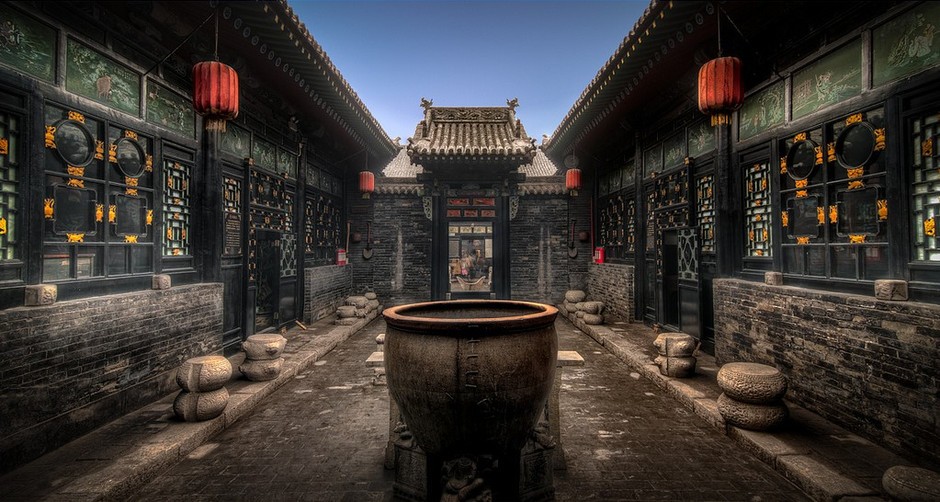 The well-preserved Ancient City of Pingyao is an outstanding example of traditional city of the Ming and Qing dynasties (1368-1911). It provides an extraordinary complete picture of cultural, social, economic, and religious development during one of the most seminal periods of Chinese history.
Considered as the best ancient walled city in all of China, Pingyao Ancient City is a 2.6 square kilometer (1 square mile) inhabited and mostly car-free city. Popular tourist attractions in Pingyao Ancient City include County Government Office, Shuanglin Temple and Rishengchang Exchange Shop.
Weather & Climate in Pingyao
The Climate of Pingyao is typically temperate with hot summer and cold winter. The highest temperature of the city is around 30? in summer, and the lowest is around -5? in winter. Annual average temperature is about 10oC. The temperature varies greatly between day and night. March to October is the best time to visit Pingyao.
Pingyao Transportation
Although Pingyao is a small county, it has a convenient railway and long-distance transpiration network due to its short distance with Taiyuan, the capital of Shanxi Province. The Tong-Pu Railway run through the whole county of Pingyao, plus the convenient public road network, the ancient city of Pingyao is closely connected with Taiyuan, Linfen, and Yuncheng cites of Shanxi Province.
Exchange
Currency exchange service is available at most hotels, all banks. Credit card is widely acceptable as means of payment in hotels, department stores and boutiques. The credit cards commonly acceptable in China are Visa, MasterCard, and American Express Card.
Pingyao Food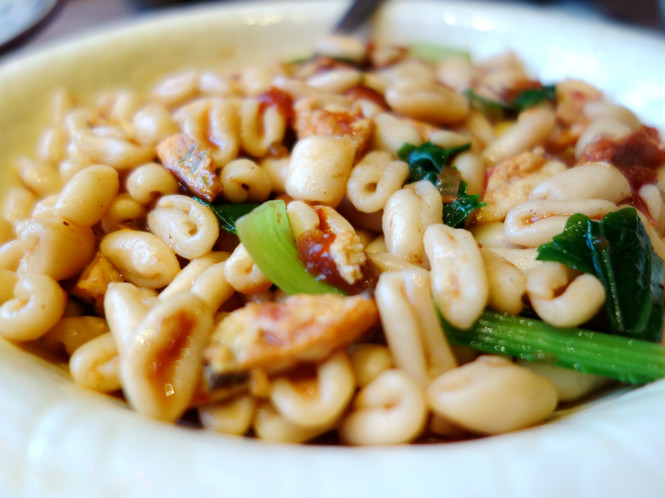 Wantuozi
Wantuozi is a kind of traditional snack in Pingyao County made of wheat or buckwheat flour. The flour is mixed with slightly salted water until it becomes a batter; salted water and rape oil is added proportionally to make the batter thin; this thin batter is put in a saucer and steamed for about twelve minutes. Then, the Wantuozi is ready. It can be mixed cold with vinegar, garlic and sesame oil, or it can be stir-fried with yam or potato shreds. With a fresh and smooth taste, Wantuozi is popular in Pingyao and can be easily found on the streets.

Xiaomian Kaolao
'Xiaomian' means buckwheat flour, and 'Kaolao' is the wicker basket or a kind of round storage box. 'Xiaomian Kaolao' is a staple food made of buckwheat in Shanxi. The buckwheat batter should be made with boiling water and kneaded until smooth whilst still hot; this thick batter is cut into small blocks and then rubbed into flat pieces on a smooth stone slab; the flat piece are rolled into a cylinder and placed on end in the steamer. After steaming for about 10 minutes, the delicious 'Xiaomian Kaolao' is ready. It is eaten with some flavoring like tomato or chili sauce. Buckwheat is rich in fat and calories so it is a good dish for people lived in cold area.
Pingyao has an abundance of Chinese yams which are rich in protein, starch and many trace elements like calcium, magnesium and zinc. Chinese Yam in Honey is a common dish in Pingyao. The steamed Chinese yam block is fried with hot sugar and honey. It tastes sweet, smooth and soft with a light fragrance of honey and the yam itself. Steamed Chinese yams rolled into balls with some lard is also a staple food.
Pingyao Braised Beef
Another famous dish is Pingyao Braised Beef. It is said that Pingyao Braised Beef has been famous since early in the Ming Dynasty (1368-1644). What's different from other areas is that old ox is the best choice for Pingyao beef. The beef is divided into sixteen blocks according the structure of the ox; the beef is salted with a kind of local salt for one to three month; the salted beef is stewed with the local salt and alkaline well water for about twelve hours, Pingyao Braised Beef is then ready. With a ruddy appearance, the beef looks tempting. It is fresh and tender in texture and boasts a strong fragrance. It can be found in the super market outside the Old City as well as in the streets of Ancient Ming and Qing Street.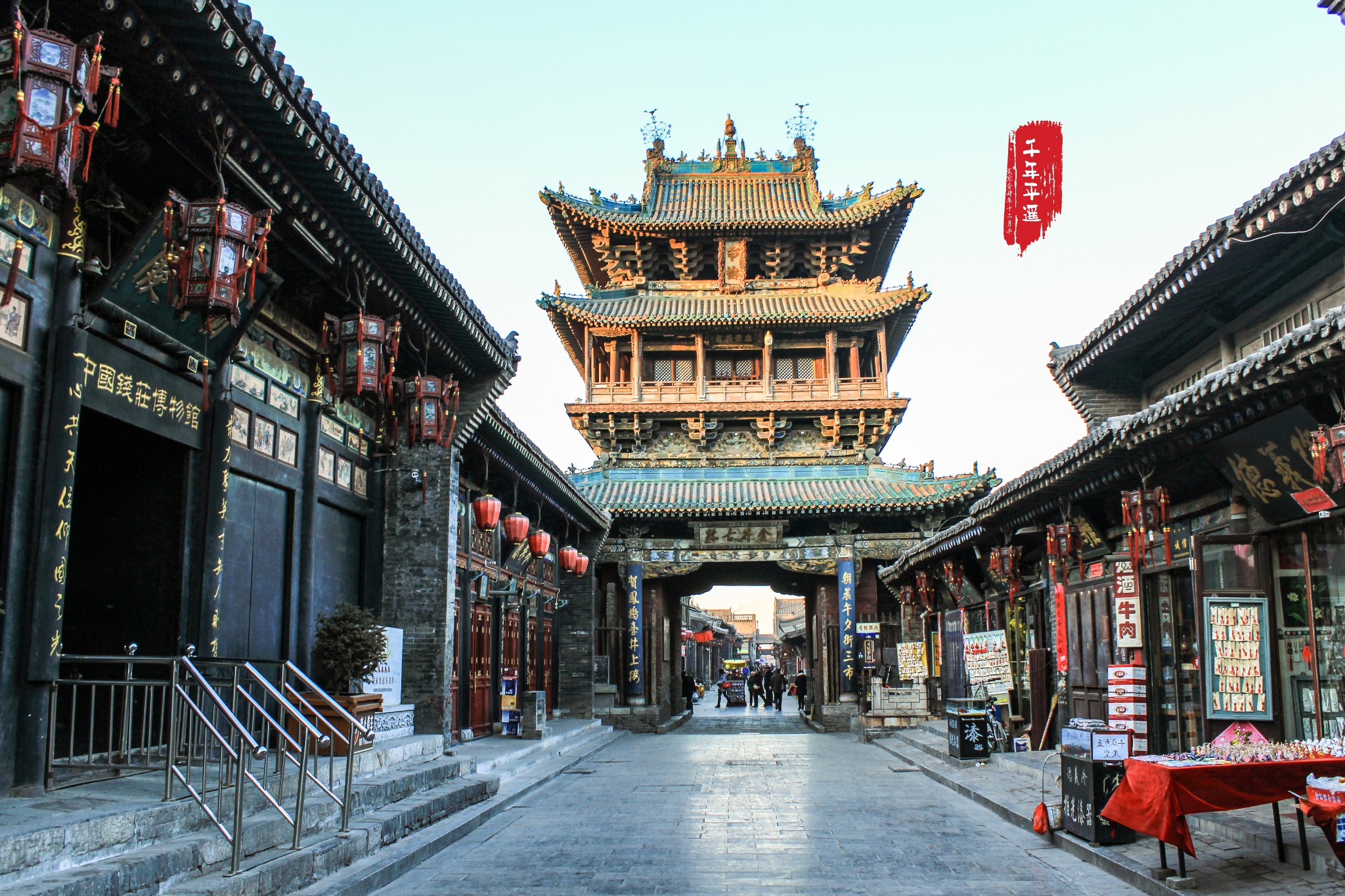 Best Pingyao Restaurants
Pingyao Changyifeng Hotel
Changyifeng offers the authentic French and American cuisine. With natural and elegant environment, the restaurant also provides various local foods.
Cuisine: Western
Address: No. 102, Nan Da Street
Phone: 0354-5680285
Tianyuankui Folk Guesthouse
The dining room of Tianyuankui just looks out on the well-known Ming and Qing Street; therefore, patrons could to relax themselves to read newspapers, books while tasting the tea, coffee, alcoholic drinks and enjoying the tasty food here. Small Tips: the English, French and Chinese menus are all available. Cuisine: Pingyao
Address: No. 73, South Avenue, Pingyao Old City
Phone: 0354-5680069
Dejuyuan folk-style Guesthouse
Dejuyuan serves authentic and clean Pingyao snacks including Wantuze, Pingyao beef, Long potato, Kaolaokao as well as other 100 kinds of genuine snacks. Some popular western food is also available. The price of the dishes is reasonable. cuisine: Pingyao
Address: No. 43, West Avenue, Pingyao Old City
Phone: 0354-5685266
Tourism
Increases in tourism have put pressure on Pingyao. During China's Golden Weeks, the number of visitors to the city has sometimes been as high as 2? times its planned maximum capacity. During the single week around May Day in 2007, the town made about 94.5m RMB from visiting tourists.
Since that high point in 2007, the government has reduced the number and length of China's "golden weeks", spreading domestic tourism more equitably throughout the year. The Global Heritage Fund has also worked with the Pingyao County People's Government to protect the town against overdevelopment and damage from its high volume of visitors. The stated goal for their Pingyao Cultural Heritage Development Program is improved preservation of local vernacular architecture and traditional arts through improved planning and increased conservation efforts.