Famen Temple Cultural Scenic Area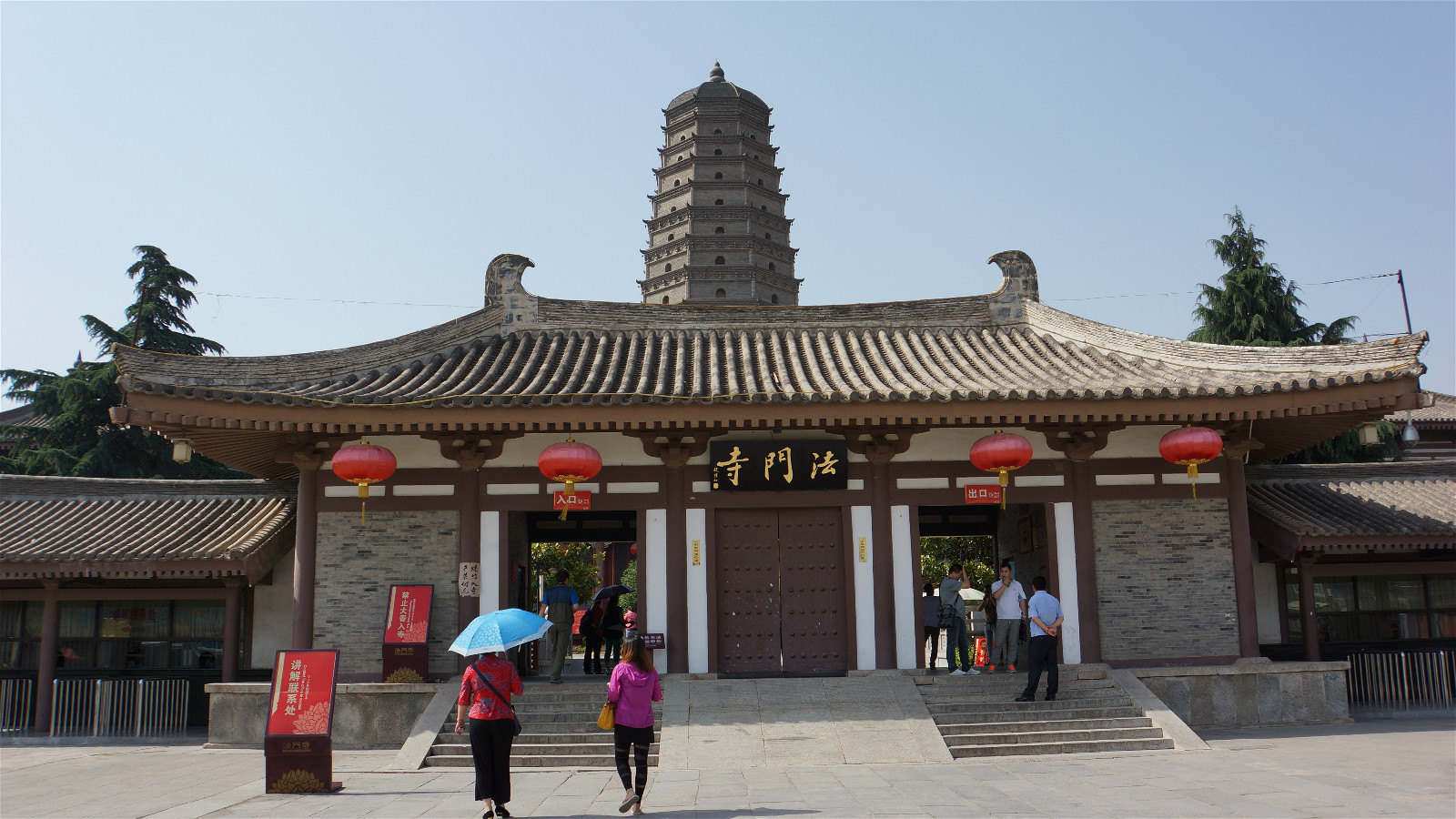 A Brief Introdution
Famen Temple is located in Famen town, Fufeng County, 120 kilometers west of Xi'an. It was widely regarded as the "ancestor of pagoda temples in Guanzhong". With the four sections, the Temple Gate Square, Foguang Avenue, Famen Temple, and the Namaste Dagoba, Famen Temple Scenic Area is the "No. 2 Cultural Symbol of Shaanxi", second only to the Terracotta Warriors and Horses.
History & Background of Famen Temple
One theory, supported by unearthed eaves-tiles and carved bricks of Han Dynasty, is that the temple was built during the Northern Zhou Dynasty, by Emperor Huan and also by Emperor Ling of the Eastern Han Dynasty. The literature record indicates that during Northern Wei Dynasty, Famen Temple already existed on a quite large scale. However, Buddhism was greatly suppressed in Emperor Wu's years of Northern Zhou Dynasty, and Famen Temple was almost completely destroyed. After establishment of Sui Dynasty, Buddhism was venerated, and Famen Temple was rebuilt, although it couldn't be recovered to its heyday in Northern Wei Dynasty. Its name was changed to Cheng Shi Dao Chang, and soon it merged with nearby Baochang Temple, and became a temple-owned farm.
During the Five Dynasties and Ten Kingdoms period, the Prince of Qin Li Maozhen spent more than 30 years renovating Famen Temple. In Houzhou Zhizong's year, Buddhism was restricted, but Famen Temple was not abandoned. After establishment of North Song Dynasty, Famen Temple was revived again. After being renovated many times, in Da'an 2nd year, Jin Dynasty, it was claimed to be "Temple and Pagoda against Heaven". During Longqing's years (1567–1572), Ming Dynasty, Famen Temple was greatly destroyed in Guanzhong earthquake, and the wood pagoda built in Tang Dynasty collapsed. In Wanli 7th year (1579), the "True Relic Pagoda" was rebuilt, and became 13-storied brick-mimic-timber structured pavilion-like pagoda.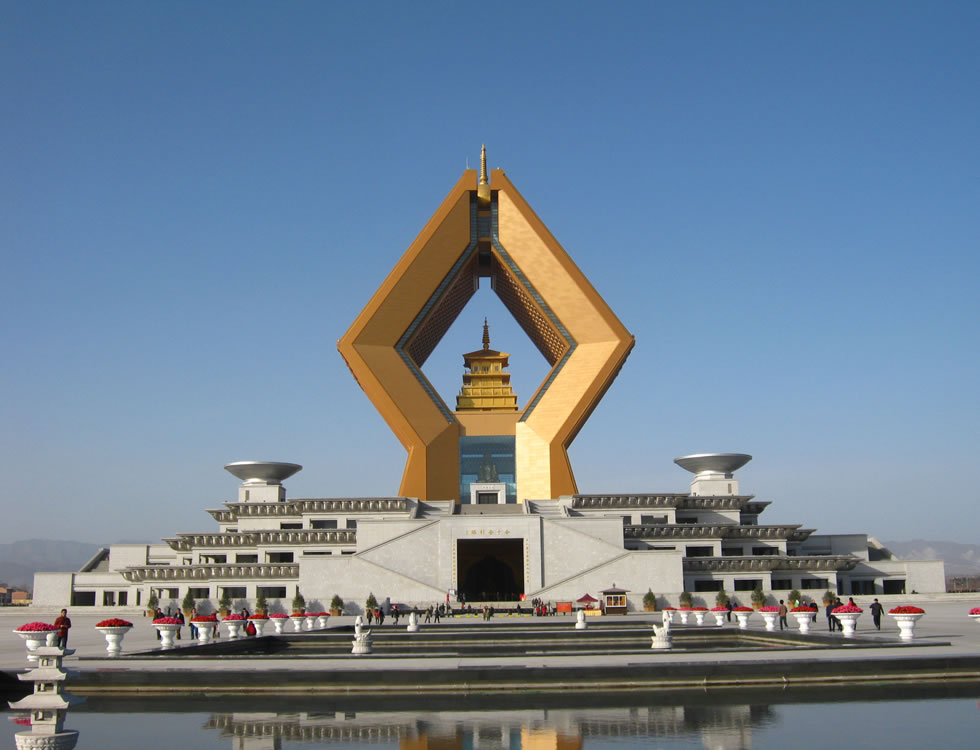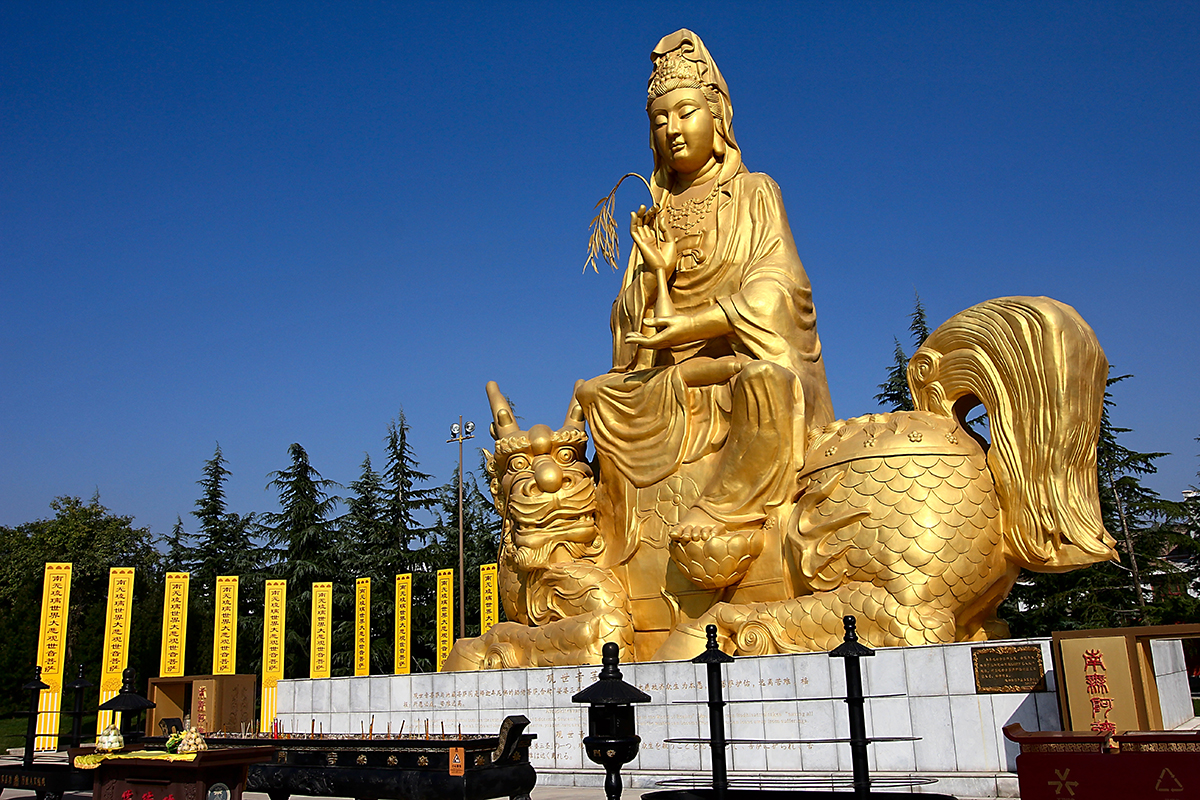 During Qing Dynasty, Famen Temple was renovated in Shunzhi 12th year (1655), Qianlong 34th year (1769), and Guangxu 10th year (1884). In Tongzhi 1st year (1862), the temple was damaged in Huimin Uprising in Shaanxi Province. It's rebuilt later, but scale shrank a lot. After formation of the Republic of China, Famen Temple was used to station army continuously, and it was largely ruined. Because of natural and man-made calamities and the masses living in dire poverty, North China Philanthropy Association decided to rebuild the temple and pagoda, and use labor work as methods to relieve the distress. The reconstruction started in 1938, and concluded in July 1940. A month later, the Buddhist activities were restored.
After the establishment of the People's Republic of China, Famen Temple was among the first key protected historical relics of the province. However, the properties of the temple were still appropriated for public uses, such like schools in Famen town. During Cultural Revolution, the Red Guard damaged temple halls and Buddhist figures under the name of "breaking four old fashions".
In 1984, the government implemented religious policy and handed Famen Temple to Buddhist community. In 1985, Shaanxi province government decided to pull down the remaining half side wall and rebuild the True Relic Pagoda. On 3 April 1987, the underground palace of True Relic Pagoda in Famen Temple was opened, and a large quantities of precious historical relics were unearthed. This was quite a hit in news at that time. The expansion of the temple and the reconstruction of the pagoda were completed in October 1988. On 9 November of the same year, the Famen Temple Museum was opened.
Structure & Architecture
Four Gates
Foguang Gate, Prajna Gate, Bodhi Gate and Perfect Wisdom Gate stand between Temple Gate Square and Foguang Avenue.

Foguang Gate is where the light of Buddha delivers all beings from torment and guides them to the Buddhist Faramita. Inside the Foguang Gate, there are two still water pools, named "Heart-Pacifying Pools." Lotus flower, the scared symbol of Buddhism, lives in mud, but not stained by it, signifies the purity of Buddhists in the impure material world.

Prigina Gate, means that during Buddhist medication, only by observing the guidance from prajna, can perfect wisdom and the most supreme Buddhist enlightenment be achieved.
Bodhi Gate means that by passing through Bodhi, one can awaken to Buddha dharma and reach superior Buddhist thought.
Perfect Wisdom Gate, which consitst of gateposts only, shows the Buddha dharma that is attained by observing sunyata. So, the Perfect Wisdom Gate is also called "Gate of Sunyata."
Foguang Avenue
The main axis of Famen Temple, 1230-meter long and 108-meter wide Foguang Avenue divides the Scenic Area into the Western Section and the Eastern Section. The Eastern Section, named "Famous Site of Buddha", displays the whole process from birth to nirvana of Sakyamuni. The Western Section, named "Source of Buddhist Realm", displays the great advance of Buddhism ever since Sakyamuni achieved nirvana.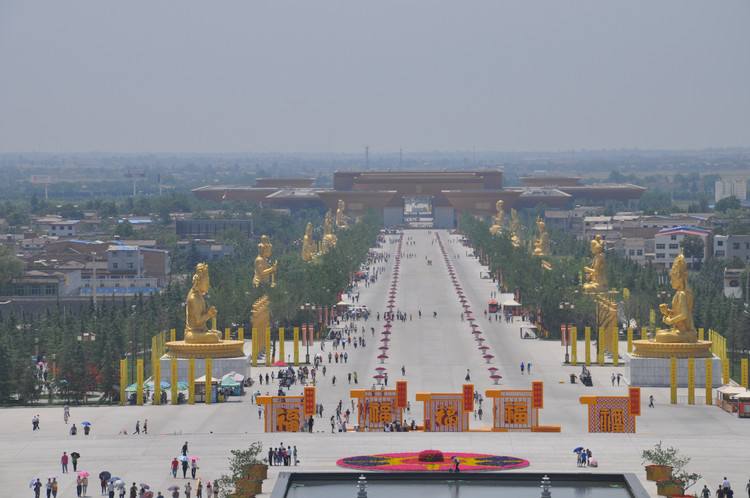 Namaste Dagoba
Namaste Dagoba, which was built from 2006-2009, is used to enshrine the only relic of Sakyamuni's finger bone in the world. The Full height of the Namaste Dagoba is 148 meters. The numbers "148" were chosen because "1" symbolizes that the Buddha does not differ from all other beings, "4" and "8" denote the 8th day of the 4th lunar month, the birthday of Buddha. The architectural design of Namaste Dagoba represents the Buddhist thought of unification, concord harmony and peace.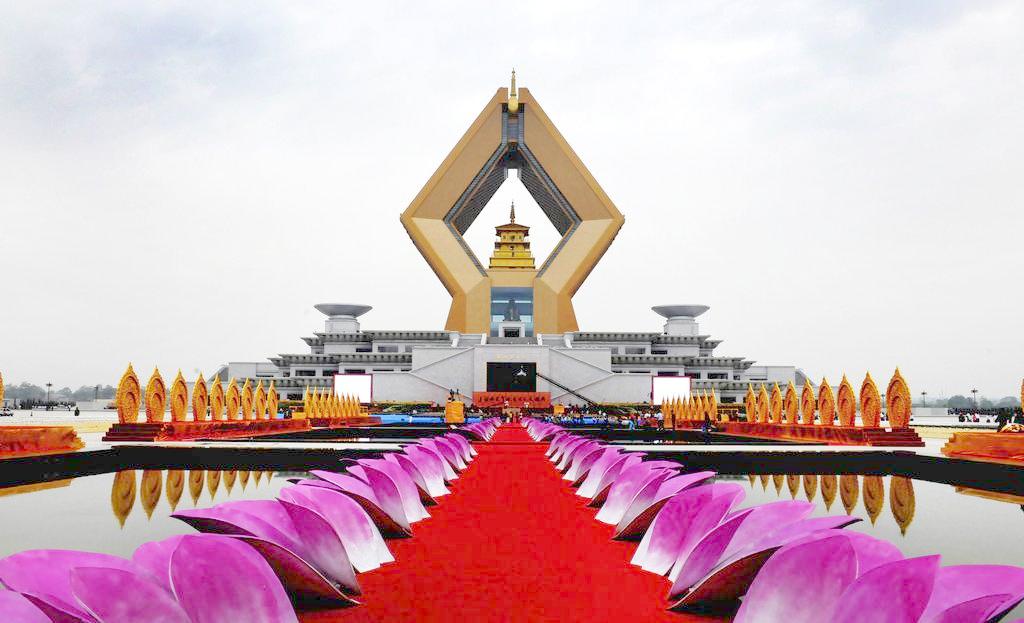 Information
Admission Fee: CNY120
Opening Hours: 08:00 to 17:30 (Mar. to Nov.)
08:00 to 17:30 (Nov. to Feb.)
Recommended time for a visit: 3 hours
How to get to Famen Temple Cultural Scenic Area
1. Take Tourist Bus No.2 at Xi'an Railway Station; get off at Famensi Bowuguan (Famen Temple Museum) station. The bus departs at 08:00 and back from Famen Temple at 15:00. Bus ticket is CNY25.
2. Take Long-distance Bus bound for Famen Temple at Xi'an Western Passenger Bus Station.
3. Take Long-distance Bus bound for Fufeng County at Xi'an Western Passenger Bus Station and then change to the bus bound for Famen Temple.