Shuyuanmen Ancient Culture Street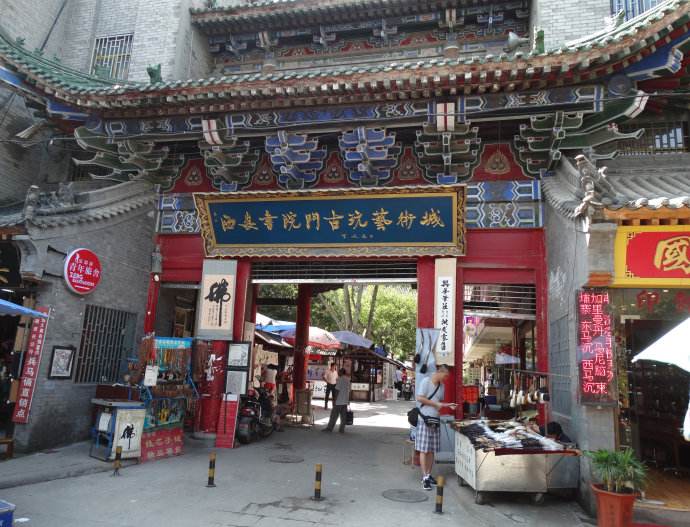 Shuyuanmen Ancient Culture Street
A Brief Introdution
Shuyuanmen Ancient Culture Street is located south of the Bell Tower in Xi'an, is famous for being the location of Guanzhong Academy. A decorated archway stands at the entrance to the street with 3 golden Chinese characters "Shu Yuan Men" carved on the top, and a striking couplet is engraved on each site of the archway, reading "The Stele Forest Contains National Treasures" and "The Academy Gestates Big Talents."
Moreover, Shuyuanmen Street is shopping paradise, it's not like the splendid and majestic ones in Beijing Da Zhalan or modern ones in Shanghai Nanjing Road, very simple. ShuyuanMen Street is flanked by shops and stores, which sell the four treasures of the study (writing brush, ink stick, ink slab and paper). ShuYuanMen Street is particularly famous for its collection of calligraphy. In fact, the Shuyuanmen Street is popularly known as the "Calligraphy Street". A host of shops here carry the legacy of the ancient Chinese art, you will be suddenly transported to a tranquil cultural atmosphere. Shuyuanmen Street is definitely an authentic destination for hand crafted products and reflect the richness of traditional Chinese crafts. The market has a wonderful collection of oriental paintings which make a colorful display of the traditional painting styles.
History & Background
Today's Shuyuanmen Cultural Street has been built in combination of the renovation of Xian's old areas, for which the residents have raised funds by themselves, and then the infrastructural department of the municipal government organized the money, designed the project and reconstructed the areas. The whole project has been completed in September 1991. Pieces of bluestone are paved on the street which has many shops with elegant look of posh ancient style.

Highlight
The shops mainly sell kinds of stationery, calligraphy works, ancient paintings and folk handicrafts. At here you will actually feel the serene air and elegant culture. Now Shuyuanmen Cultural Street has about 200 shops and 100 stalls, they all attract lots of tourists at home and abroad to visit.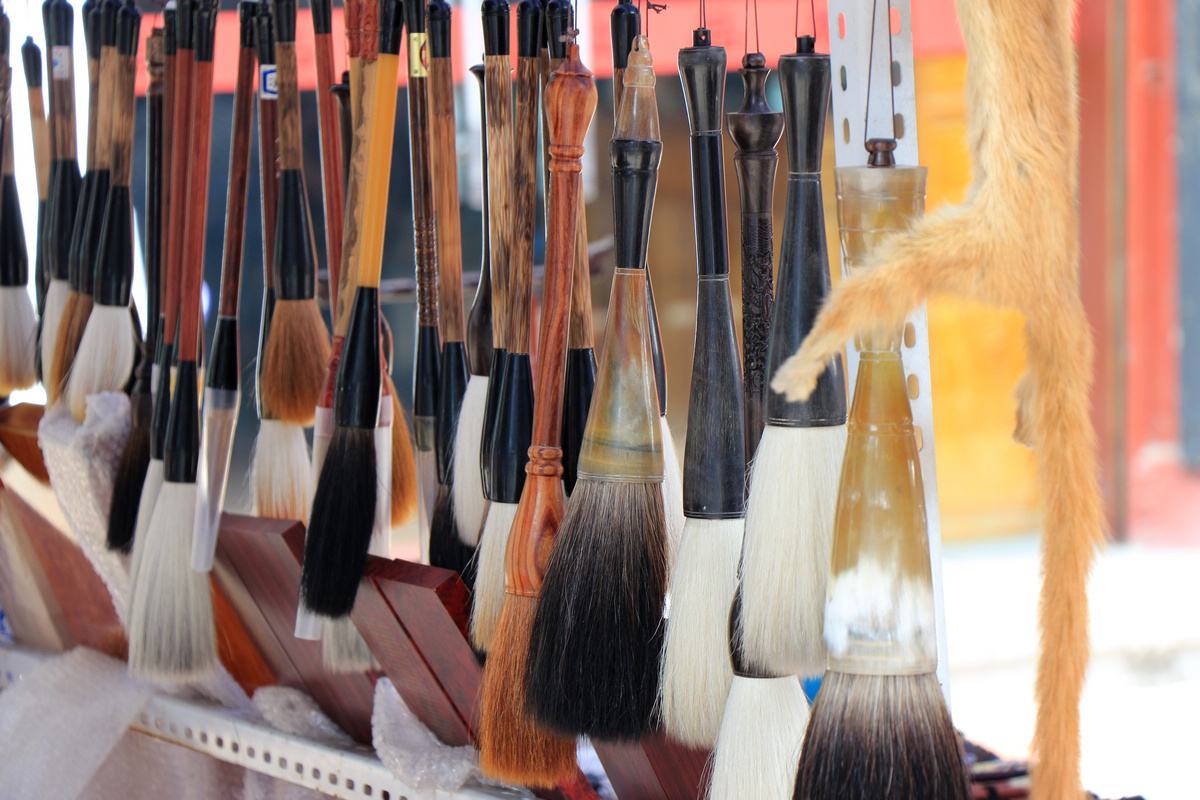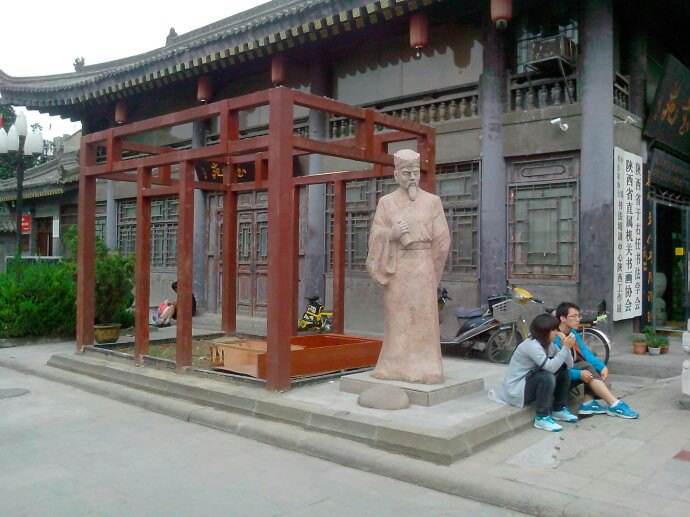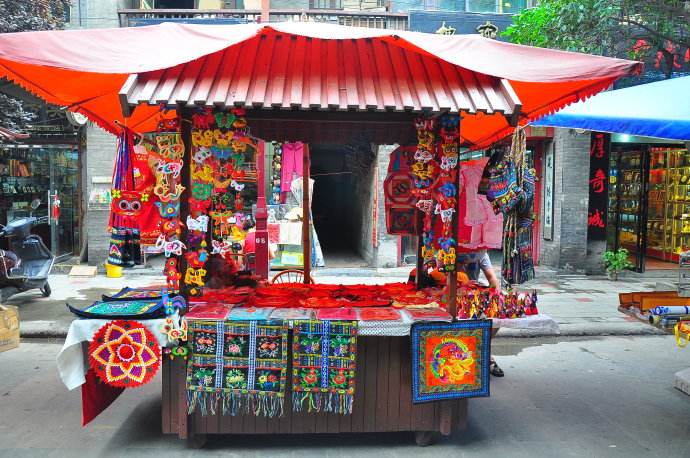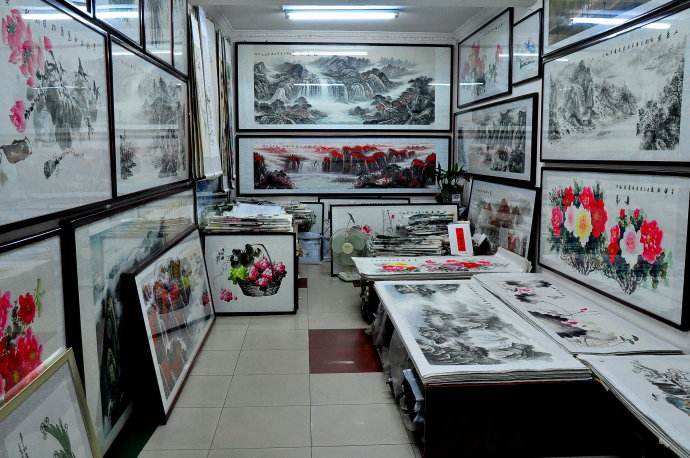 Guanzhong College
Guanzhong College had been the highest educational institution in Shaanxi Province during Ming and Qing Dynasties. It was also one of the four great schools in ancient China. Guanzhong College has been built gigantically, with six lecture halls, four large rooms in the south side and six each on the east and west of the architecture. On the back of the lecture halls, a large rockwork is located. It looks like a real and natural hill with tiny trees and green grass. In the front, a pool is having a beautiful pavilion stands in the middle with a pretty stone bridge linked to.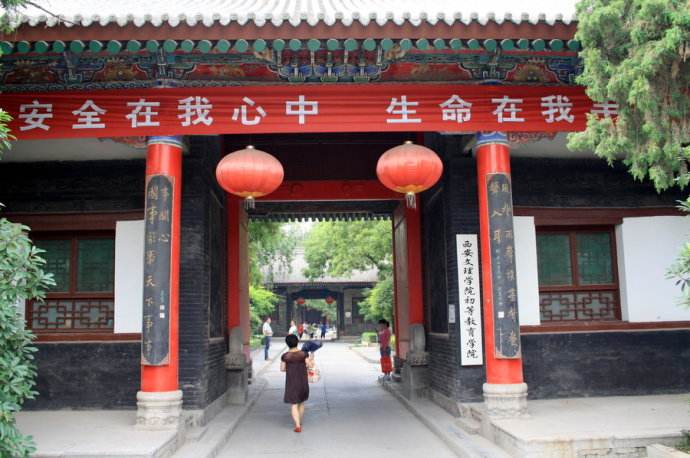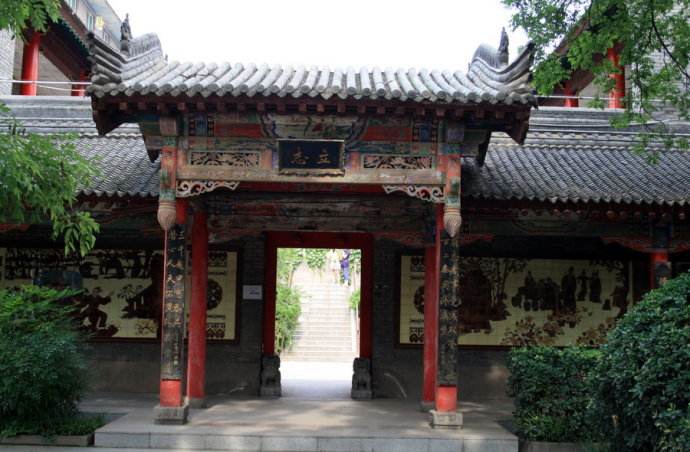 In 1906 Guanzhong College had been changed to Grand Normal School of Shaanxi Province. At that time it was the best school in northwest China. Nowadays it is used as Xian Normal School with its affiliated elementary school.
Travel Guide
Admission Fee: Free
Address: Shuyuanmen Ancient Culture Street, Beilin District, Xi'an, Shaanxi Province
Opening Time: 10:00-21:00
Time for Visit: 2 hours
Tel: 029-88418127
Transportation

Bus Route:
1. From Xi'an train station to Shuyuanmen Street
----Take Bus No. 6, 16, 46, 213, 239, 229, 603, 608, 707
2. From Big Wild Goose Pagoda to Shuyuanmen Street
----Take Bus No. 23, 501, 609, 701
3. From East Gate to Shuyuanmen Street
----Take Bus No. 29, 203, 232, 512, 704
4. From West Gate to Shuyuanmen Street
----Take Bus No. 23, 215, 221, 501, 701
5. From Gaoxin District to Shuyuanmen Street
----Take Bus No. 29, 402, 502, 512, 608
Metro Route:
Take Metro line 2 and get off Yongningmen Gate (D2)