Summary
DAY 1 Xian: Terracotta Warriors, Xi'an Ancient City Wall
DAY 2 Xian--Guilin by Flight: Fly from Xian to Guilin in the morning, Elephant Trunk Hill, Water Moon Cave, Reed Flute Cave
DAY 3 Guilin: Li River Cruise to Yangshuo, Yangshuo Village, West Street, Transfer to the airport
Day 1 Xi'an
Place&Transport: Xi'an
Today's Activities: Terracotta Warriors, Xi'an Ancient City Wall
Accommondation: Four Stars Hotel in Xian (Can be customized)
Meal: N/A
Welcome to China! In the morning, our local Xi'an tour guide will pick you up at the Xi'an train station or your hotel in Xian downtown, you will find a welcome signage "Xian Private Tour". And your tour start as below.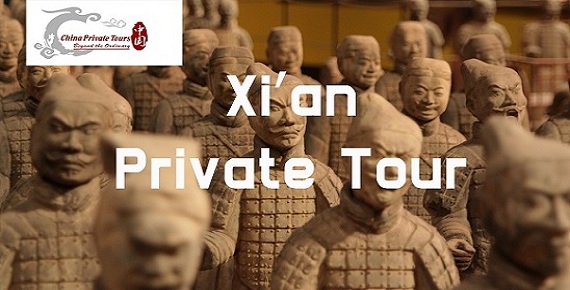 Our Xian Pick Up Sign "Xian Private Tour"
First, drive you to Terracotta Warriors and Horses Museum, it takes around 40 minutes for one way by driving. Terra-cotta Warriors and Horses is known as "the eighth Wonders of the world", the museum shows a surprisingly high level in sculpture which is listed as the most significant discovery of the 20th century. Up to now, there has discovered a total of 179 accompanying burial pits of different connotations and various shapes in Qinshihuang's Mausoleum area. The discovery of these pits has provided all important significance in the research of the burial system of the Qinshihuang's Mausoleum, the characteristics structures and characteristics of the burial pits. However. What makes people feel amazing is that of all the burial pits, none has been found survived from being burnt down.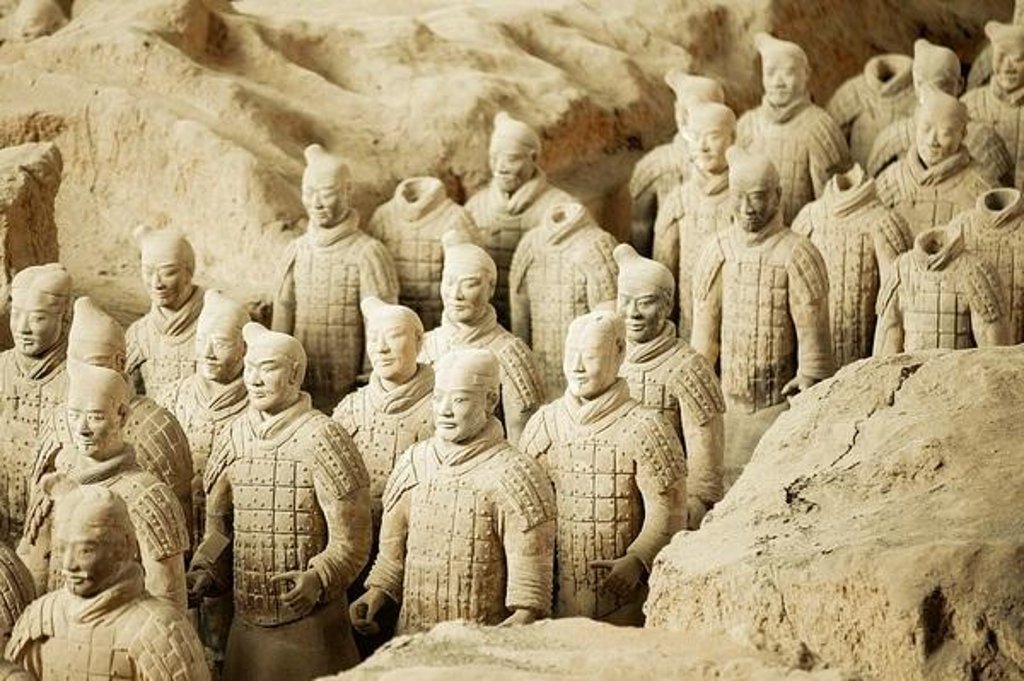 After finished the Terracotta Warriors, enjoy your lunch at a local Chinese restaurant, feel free to let our tour guide know your special requirement.
In the afternoon, continue your tour to Xi'an Ancient City Wall. As one of the UNESCO's world Heritage Site, Xi'an Ancient City Wall was built in the 14th century, under the regime of Emperor Zhuyuanzhang in Ming dynasty, had the function of protecting the cities or towns as military defense systems in ancient China. The Ancient City Wall is one of the oldest, largest and best preserved Chinese city walls, exhibits the "complete features of the rampart architecture of feudal society".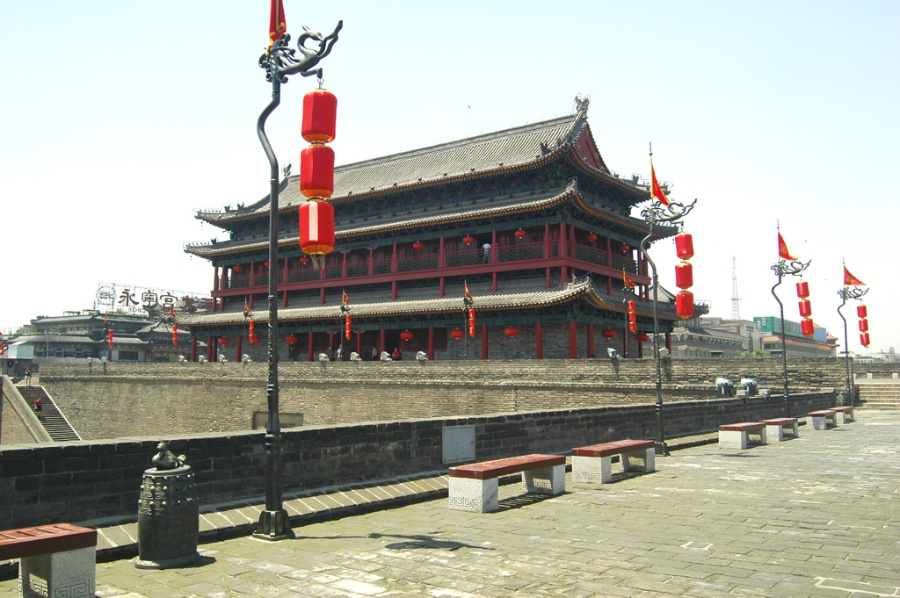 After today's tour ends, drive you to your hotel.
Day 2 Leave Xi'an for Guilin by Flight
Place&Transport: Guilin from Xi'an by Flight
Today's Activities: Elephant Trunk Hill, Water Moon Cave, Reed Flute Cave
Accommondation: Four Stars Hotel in Guilin (Can be customized)
Meal: B
In the early morning, you will be transferred to Xi'an airport for your flight to Guilin (around 2 hours). Upon arrival, our Guilin local tour guide will pick you up at the exit of the airport with a welcome signage "Guilin Private Tour". And start your Guilin Tour as below: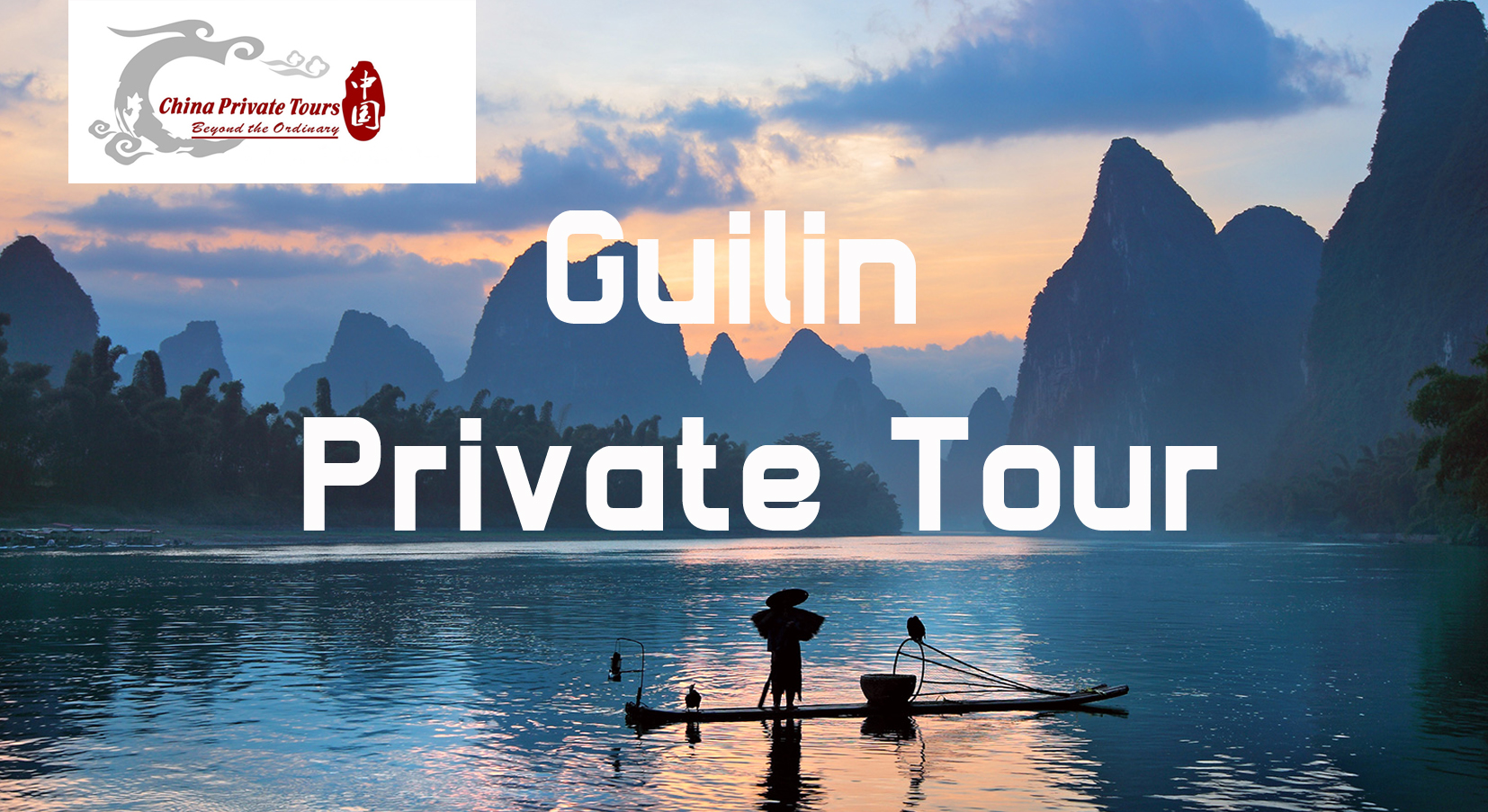 Our Guilin Pick Up Sign "Guilin Private Tour"
Elephant Trunk Hill is a landmark in Guilin. It got its name because it looks like an elephant drinking water. The round opening that would be under the elephant's trunk is known as Water Moon Cave because at night the reflection of the moon can be seen through the arch and it looks as if it is under the water and floating on the surface of the water at the same time. Elephant Trunk Hill and Water-Moon Cave are located at the confluence of the Taohua River and the Lijiang River.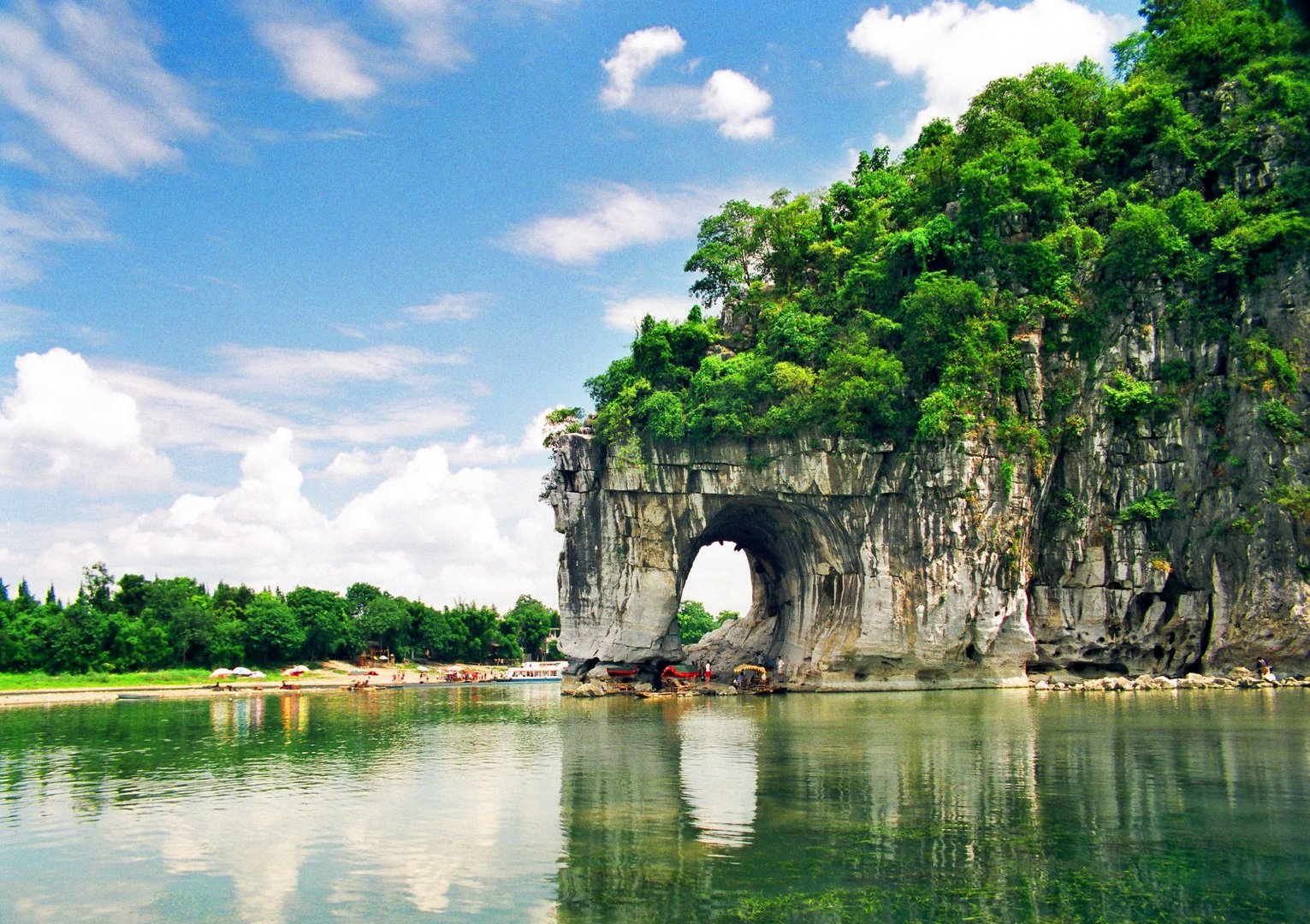 Enjoy your lunch at a local Chinese restaurant, feel free to let our tour guide know your requirement, our guide is willing to help you on spot.
Continue your tour to Reed Flute Cave. It also known as "the Palace of Natural Arts" and another landmark and popular attraction in Guilin. Reed Flute Cave is a natural limestone cave with multicolored lighting and has been one of Guilin's most interesting attractions for over 1200 years. It is over 180 million years old. Reed Flute Cave is filled with a large number of stalactites, stalagmites and other rock formations. Inside, there are more than 70 inscriptions written in ink, which can be dated back as far as 792 AD in the Tang Dynasty. These aged inscriptions tell us that it has been an attraction in Guilin since ancient times.
After finished the visit of Reed Flute Cave, drive you to your hotel in Guilin, our tour guide will help you check in.
Day 3 Leave Guilin
Place&Transport: Guilin
Today's Activities: Li River Cruise to Yangshuo, Yangshuo Village, West Street
Accommondation: N/A
Meal: B
After breakfast, our tour guide will meet you at your hotel lobby on time. And today you will start your tour with Li River Cruise.
Firstly, you will take the Li River Cruise from Li River to Yangshuo. The 83-km-long waterway from Guilin to Yangshuo is like a masterpiece. The landscape is decorated with rolling hills, steep cliffs, fantastic caves, leisurely boats and is lined with bamboo. A poem says: "The river is a green silk ribbon, and the hills are jade hair-pins".
Li River, one of China's most famous scenic areas, was listed as one of the world's top ten watery wonders by America National Geographic Magazine. It boasts the largest and most beautiful scenic area in China and attracts thousands of visitors each year.

Yangshuo is popular among tourists for its karst peaks, rivers, caves, and temples, as well as its laid back cafes and bars. As such, the city is visited by a large number of Chinese tourists and foreigners alike, and has a relatively big ex-pats community.
Free for a while for you explore the Yangshuo village. The special geography gives it amazing beauty while over 1,400 years of history and diverse ethnic minority groups bless it with deep traditional and splendid cultures. Keeping their original character, streets there present the simple and primitive atmosphere of the ancient town.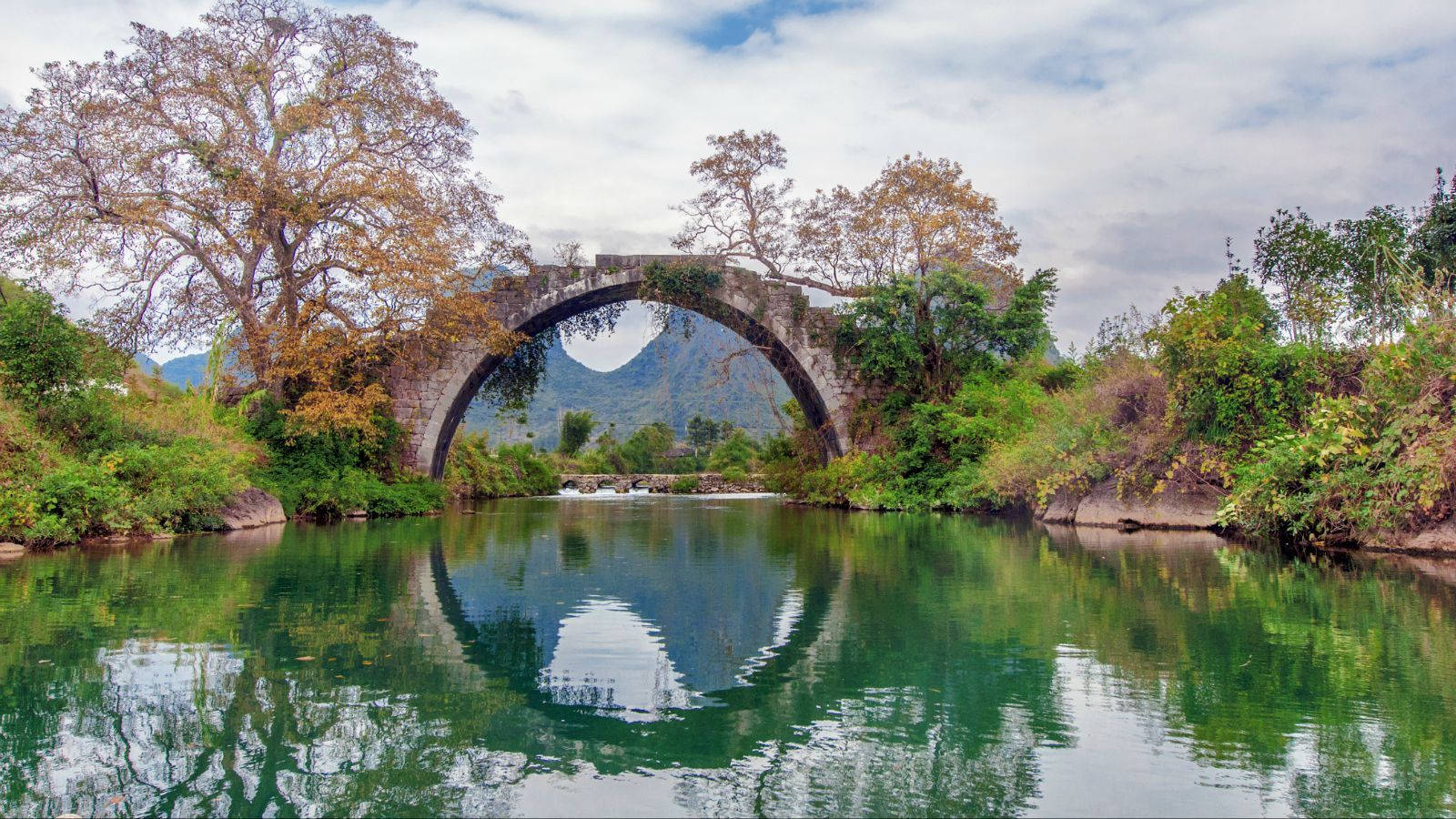 The West Street in Yangshuo is the most popular site, gathering and dispatching a great number of tourists.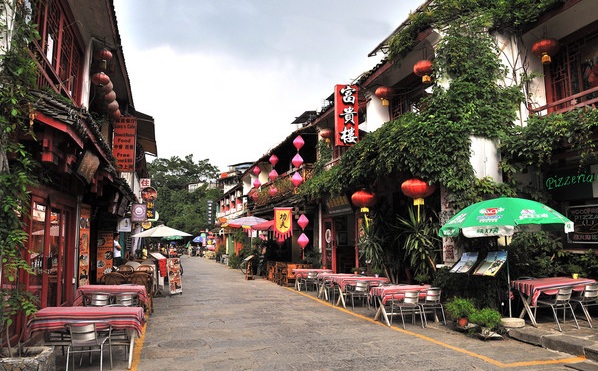 After finished the Yangshuo village, you will be transferred to Guilin airport for your next destination. And your 3 days Xi'an Guilin tour comes to the end.
Price Per Person in US Dollars