Summary
Day 1 Arrive in Beijing
Day 2 Beijing: Tian'an men Square, Forbidden City, Temple of Heaven, Bike at Hutong
Day 3 Beijing: Great Wall, Ming Tomb, National Stadium and the Water Cube
Day 4 Beijing--Xi'an by Bullet train: Summer Palace, Leave for Xi'an by train
Day 5 Xi'an: Terracotta Army, Shaanxi History Museum
Day 6 Xi'an: Big Wild Goose Pagoda, Ancient City Wall, the Forest of Stone Tablets Museum, Muslim Quarter
Day 7 Xi'an--Shanghai by Bullet train, Shanghai Bund
Day 8 Shanghai: Yuyuan Garden, Shanghai Museum, Nanjing Road
Day 9 Departure Shanghai
Day 1 Arrive in Beijing
Place&Transport: Arrive in Beijing, (the international flight not included)
Today's Activities: N/A
Accommondation: Four Stars Hotel (Can be customized) in Beijing
Meal: N/A
Welcome to China Capital City-BEIJING! Beijing is the second largest Chinese city by urban population after Shanghai and is the nation's political, cultural, and educational center. The city is renowned for its opulent palaces, temples, parks and gardens, tombs, walls and gates, and its art treasures and universities have made it a center of culture and art in China. Beijing hosted the 2008 Summer Olympics and was chosen to host the 2022 Winter Olympics, which will make it the first and only city to ever host both events.
After arrived in Beijing, you will be greeted by our tour guide at the exit of the airport with a welcome signagge and escorted to your hotel directly. The rest of the day is free for you to recover your jetlag.
Day 2 Beijing
Place&Transport: Beijing
Today's Activities: Tiananmen Square, Forbidden City, Temple of Heaven, Bike at Hutong
Accommondation: Four Stars Hotel (Can be customized) in Beijing
Meal: B, L, D
Today: If you get up very early in the morning and arrive at the Tian'an men Square before sunrise, you can go to see the dawn flag raising ceremony in the Square. And you can have a relaxing time in Tian'an men Square and take some photos.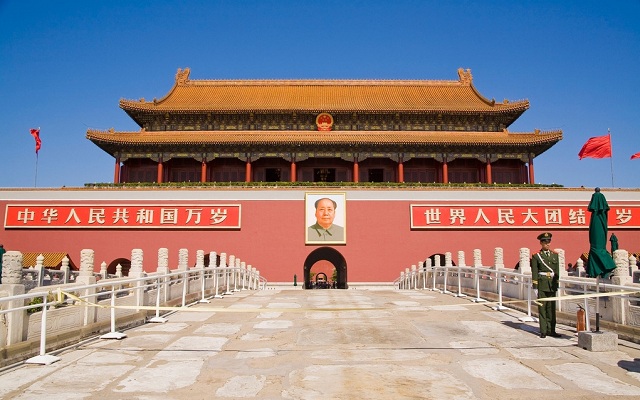 Tiananmen Square
Next you will visit the Forbidden City, you will notice the dominant color in the Forbidden City is yellow, as yellow is the symbol of the royal family. Roofs are built with yellow glazed tiles; decorations in the palace are painted yellow; even the bricks on the ground are made yellow in special process. However, there is one exception. Wenyuange, the royal library, has a black roof. Because it was believed black represented water in the ancient China which could extinguish fire.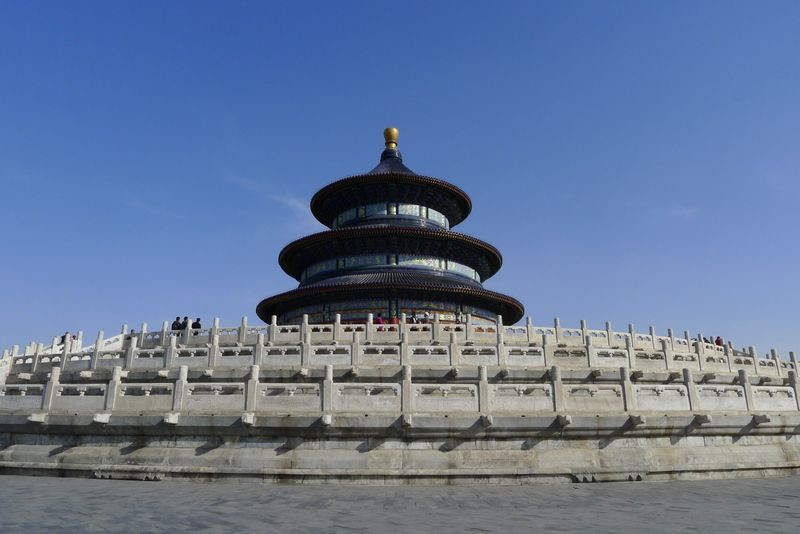 The Temple of Heaven
Then you have the chance to visit the Temple of Heaven, you are recommended to visit the Three Echo Stones, which is outside of the gate of the Imperial Vault of Heaven. If you speak facing the Vault while standing on the first stone, you will hear one echo. Standing on the second and then the third stone, you will hear two and three echoes respectively. Another interesting and famous place for you to visit is called Echo Wall owning special feature. The wall encloses the Imperial Vault of Heaven and its perimeter is 193 meters long. If you and your friend stand at the east and the west roots of the wall respectively and you whisper a word, then your friend will hear clearly what you say.

At last, we will help you rent a bike, and you can explore the traditional Hutong, which tells the story of growth and change and daily local life from ancient to present in old Beijing. Or you can talk with the local people and know more about their local conditions and customs.

Drive you back to your hotel.
Day 3 Beijing
Place&Transport: Beijing
Today's Activities: Great Wall, Ming Tomb, National Stadium and the Water Cube
Accommondation: Four Stars Hotel (Can be customized) in Beijing
Meal: B, L, D
Today: One of the most important activities for the entire Beijing trip is the brief hiking at the Great Wall, Mutianyu section. No words can tell its amazement to the world. It is the must place you should visit in China. Its tremendous influence is well-known around the world. The Mutianyu stretch of the Great Wall is 22 kilometers long and has 22 watchtowers - the highest of which reaches an altitude of 540 meters above sea level, thanks to the mountain peak on which it is erected - making it the most densely packed section of the Great Wall as far as watchtowers go.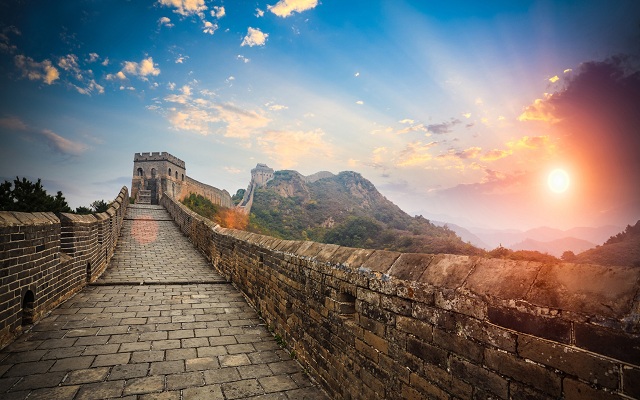 Great Wall
Then continue the visit to the Sacred Way and the Ming Tomb. The Ming Tomb was originally built only as Changling, the tomb of Emperor Zhuli and his empresses. This is the most magnificent of the tombs. The succeeding twelve emperors built their tombs around Changling. We feel that it is necessary to remind visitors with heart problems to consider carefully whether they should enter the underground chambers. The atmosphere and dull lighting can be a problem. As always, do not hesitate to consult your guide, who will be able to offer advice.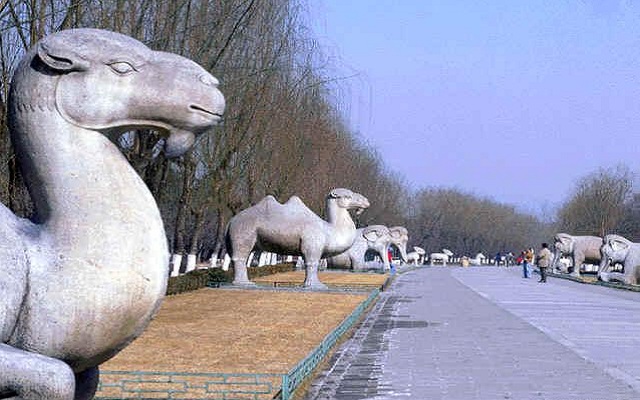 Ming Tomb
On the way back to your hotel, you are fortunately to pass by the famous Bird's nest and the Water Cube. You can take their exterior photography photographs to keep track of the two grand constructions and leave a pleasant memory here.
Day 4 Beijing-Xian by Bullet Train
Place&Transport: Beijing to Xi'an by Bullet Train
Today's Activities: Summer Palace
Accommondation: Four Stars Hotel (Can be customized) in Xi'an
Meal: B, L, D
Today: Have a visit to the Royal Summer Palace in the morning. Covering an area of 4,300 mu 290 hectares, the park in Beijing is an outstanding example of imperial gardens. The landscape architect utilized Longevity Hill and Kunming Lake to create a paradise of hills and waters. Artisans reproduced the garden architecture styles of various palaces in China and combined them to create a harmonious atmosphere.This ancient royal garden is beautifully composed of palaces, temples, gardens, pavilions, lakes and corridors fully radiating the natural beauty and the grandeur of imperial gardens. As the largest garden in China, the Summer Palace is today the center of interests of all tourists coming to visit Beijing and its many cultural and historical relics.
After lunch, drive you to Beijing train station and you will take train to Xi'an (Around 5 Hours). Our local tour guide will meet you at the exit of the train station with a welcome signage and you will be taken back to your hotel. Then you can have a rest.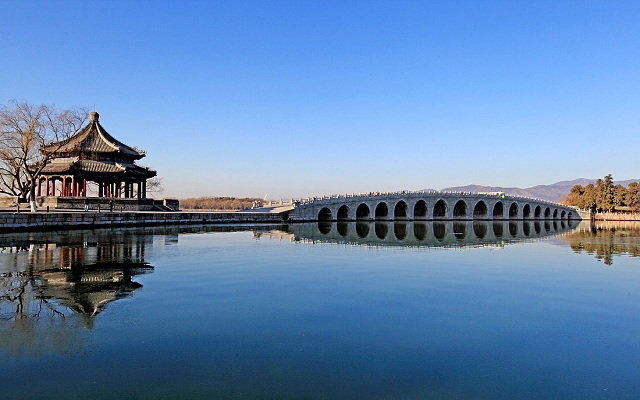 Summer Palace
Day 5 Xi'an
Place&Transport: Xi'an
Today's Activities: Terracotta Army, Shaanxi History Museum
Accommondation: Four Stars Hotel (Can be customized) in Xi'an
Meal: B, L, D
Today: Xi'an is a historical significant city, which used to be the imperial capital of several dynasties, and we will show you the splendid Chinese ancient history.
Your trip in Xi'an begin with Terracotta Army Museum. Built on the site of the terra-cotta warriors and horsepits in the Emperor Qin's Mausoleum, the museum is located at the northern piedmont of Lishan Mountain 7.5 kilometers east of Lingtong County in Shaanxi Province and 37.5 kilometers west of Xi'an City. Excavation of the vault revealed thousands of terra-cotta warriors and their horses, an entire army designed to follow its emperor into eternity. The emperor's terra cotta army was found in three underground timber lined vaults. The life-sized terracotta figures vary in height, uniform, and hairstyle in accordance with rank, which will surely leave you deep impression.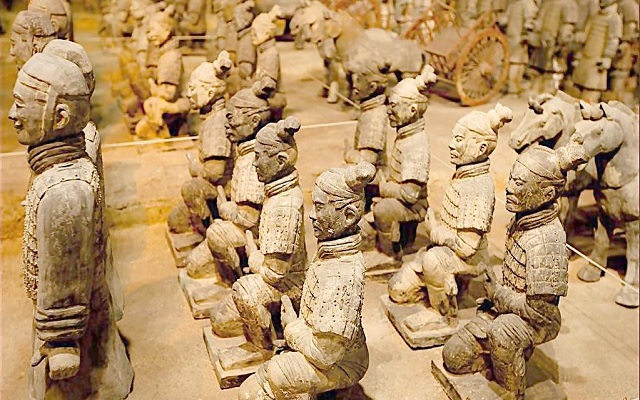 Terracotta Warriors
After that, you are recommended to visit Shaanxi History Museum to know more about the glorious history. The building covers a area of over 70,000 square meters and houses more than 370,000 historical items excavated from all over Shaanxi Province, including murals, paintings, pottery, coins, as well as bronze, gold, and silver objects. The modern museum was built between 1983 and 2001 and its appearance recalls the architectural style of the Tang Dynasty.

Drive you back to your hotel.
Day 6 Xi'an
Place&Transport: Xi'an
Today's Activities: Big Wild Goose Pagoda, Ancient City Wall, the Forest of Stone Tablets Museum, Muslim Quarter
Accommondation: Four Stars Hotel (Can be customized) in Xi'an
Meal: B, L, D
Today: Get up early and head to the Big Wild Goose Pagoda. Walk up the Big Wild Goose Pagoda's spiral staircase for an excellent view of Xi'an and countryside. Do this early or late in the day during the tourist season to avoid long waits. In ancient times,successful candidates in the highest imperial examinations always left their signature in the tower which was called Superscription of the Wild Goose Tower. In addition, many celebrities left poems or some other literature works.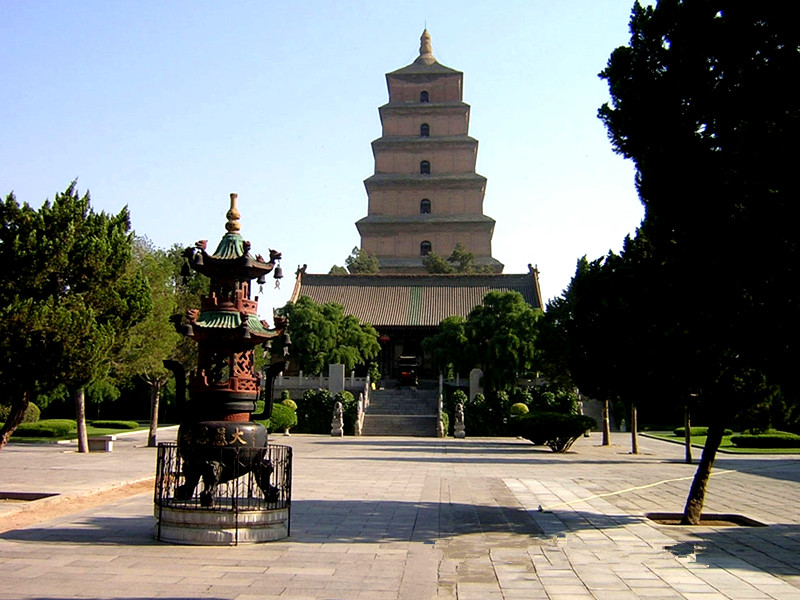 Big Wild Goose Pagoda
After that, you can visit the Ancient City Wall. This wall represents one of the oldest and best preserved Chinese city walls, as well being one of the largest ancient military defensive systems in the world. Now it is 12 meters tall, 12-14 meters wide, 14 kilometers in length with a deep moat surrounding it. You can walk, or even cycle on the wall. Its south gate is the largest with a suspension bridge. Most of the tourists choose the south gate for sight- seeing.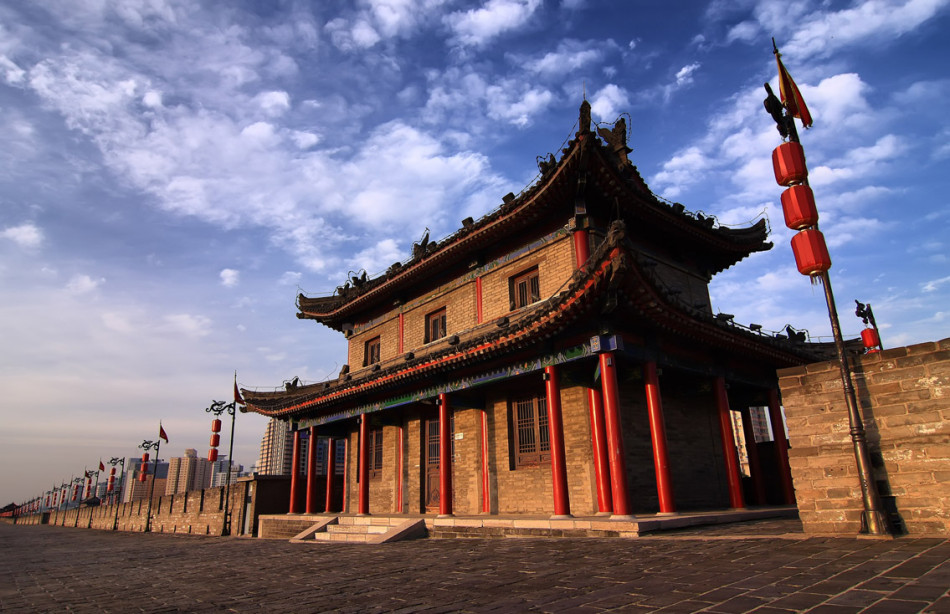 Ancient City Wall
Finally,you can get to the Forest of Stone Steles, which holds a big collection of steles in China. It is one of the centers of ancient Chinese stone-engraving classic. It is also the center of the works of art of noted calligraphers of past dynasties. The numerous standing steles likes a forest, hence the name "Forest of Steles"'.With a history of over 900 years, it is an art treasure well known at home and abroad.

At last, you can stroll around the night market in Muslim Quarter which offers a wide range of bargains. The Muslim Quarter is the main gathering place of the local Muslim community and offers a great deal of exotic shops and savory restaurants. Xi'an is a city with a tolerant mind in religious culture and here you will find the harmonious getting-along of Buddhist culture and Muslim culture. Besides, you can taste various authentic local snacks here. The most sacred part in this community is without doubt the Great Mosque, featuring a great mixed architecture of Chinese and Arabic styles. You may happen to meet with some Muslim followers coming for worship.

Drive you back to your hotel.
Day 7 Xi'an-Shanghai by Bullet Train
Place&Transport: Xi'an to Shanghai by Bullet Train
Today's Activities: Shanghai Bund Area
Accommondation: Four Stars Hotel (Can be customized) in Shanghai
Meal: B, D
Today: In the morning, our driver will take you to Xi'an train station for your train to Shanghai.
After arrived in Shanghai, our guide will meet you at the exit of the train station with a welcome signage and you will start your tour directly.
Our guide will take you to Bund area, which is teemed with the futuristic, avant-garde buildings - Oriental Pearl Tower, Jin Mao Building, the Bank of China Tower. Completed in 1995 to a highly innovative design, Shanghai Oriental Pearl TV Tower has become a symbol of excellence in architecture and is a favorite sight for tourists in Shanghai. At 468 meters, it is the third tallest TV and radio tower in the World. On the TV Tower, to have a bird's eye view of Shanghai City.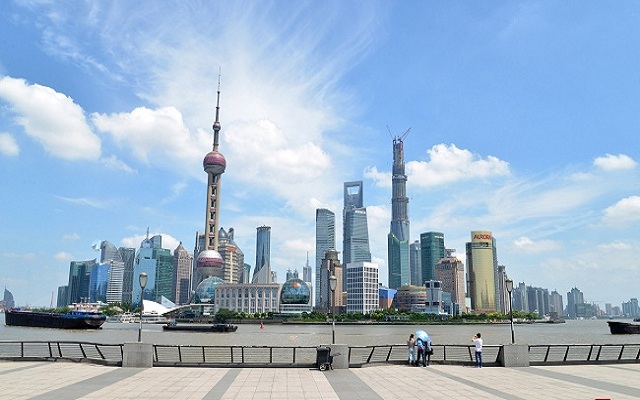 Bund
Enjoy your dinner at a local Chinese restaurant, drive you to your hotel after dinner.
Day 8 Shanghai
Place&Transport: Shanghai
Today's Activities: Yuyuan Garden, Shanghai Museum, Nanjing Road
Accommondation: Four Stars Hotel (Can be customized) in Shanghai
Meal: B, L, D
Today: You'll start the day with Yuyuan Garden, the best private garden in Shanghai. This garden which is a must for visitors from the foreign countries represents the past of Shanghai. The pavilions, halls, rockeries, ponds and cloisters in the garden all have unique characteristics. Next to the Garden is the most popular bazaar in Shanghai, here you can see a wide range of local street food, souvenirs, etc.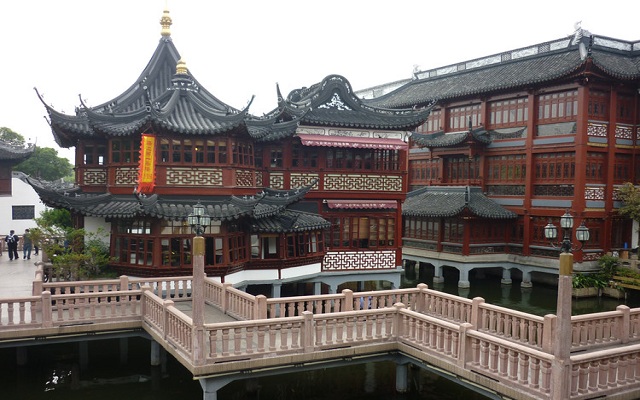 Yuyuan Garden
In the afternoon, you are recommended to visit the renowned Shanghai Museum. The Shanghai Museum is a museum of ancient Chinese art, situated on the People's Square in the Huangpu District of Shanghai, China. The museum has a collection of over 120,000 pieces, including bronze, ceramics, calligraphy, furniture, jades, ancient coins, paintings, seals, sculptures, minority art and foreign art. The Shanghai Museum houses several items of national importance, including one of three extant specimens of a "transparent" bronze mirror from the Han Dynasty.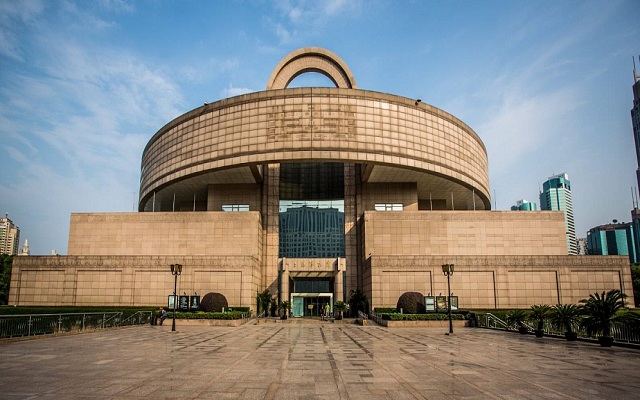 Shanghai Museum
After that you will go to Nanjing Road, No.1 shopping street in China. Thousands of shops there welcoming the visitors from afar. Over 50 famous old brand shops which have at least 100 years history can be seen in this street. And you can have a dinner to enjoy the characteristic local dishes in the restaurants along the road.

Drive you back to your hotel.
Day 9 Shanghai Departure
Place&Transport: Leave Shanghai
Today's Activities: N/A
Accommondation: N/A
Meal: B
Today: Free on your own until our driver drive you to the airport and you can fly back home. And your 9 Days China Classic Tour with Beijing, Xi'an & Shanghai come to the ends.
Price Per Person in US Dollars