Summary
Dumpling (also named Jiaozi in Chinese) is a broad classification for a dish that consists of small pieces of dough (made from a variety of starch sources), often wrapped around a filling. The dough can be based on bread, flour, or potatoes, and may be filled with meat, fish, cheese, vegetables, fruits, or sweets. Dumplings may be prepared using a variety of methods, including, but not limited to, baking, boiling, frying, simmering, or steaming.
The region of Dumpling: Dumpling are usually boiled, steamed or fried and continue to be a traditional dish eaten on Chinese New Year's Eve, the evening before Chinese New Year, and special family reunions. Particularly, in Northern China, people generally eat dumpling on the Winter Solstice (22 December of each year), a custom signifying a warm winter. Extended family members may gather together to make dumplings, and it is also eaten for farewell to family members or friends. In Northern China, dumplings are commonly eaten with a dipping sauce made of vinegar and chili oil or paste, and occasionally with some soy sauce added in.
Tour Itinerary
Place&Transport: Xi'an
Today's Activities: Local Family Visiting, Dumpling or Noodles Making Class
Accommondation: N/A
Meal: N/A
In the morning, our Xi'an tour guide will pick you up at your hotel lobby or Xi'an train station, you will find a welcome signage "Xi'an Private Tour". And you exciting Xian cooking day tour start as below, there are two options for you, you can choose either Dumpling Making or Noodles Making class.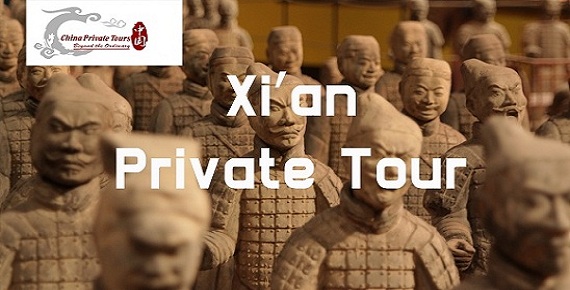 Our pick up sign "Xi'an Private Tour"
Today our guide will take you to visit the home of a local family, you will have chance to talk to the locals and learn more about the local lifestyle, tradition and customs. Once arrived at the hosting family, you will be greeted with a cup of tea, your hostess will show you the tea ceremony and you can enjoy your tea.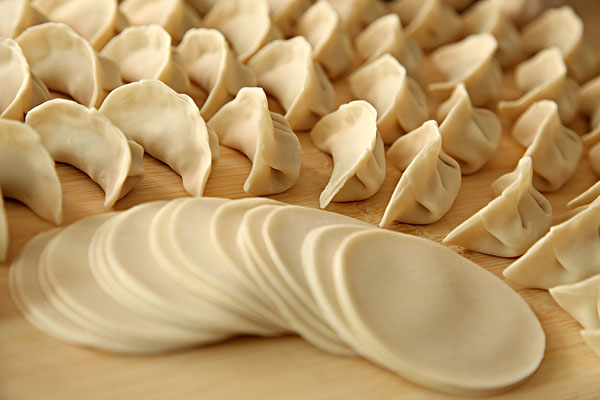 After a short break, you will start to learn how to make dumplings from hostess. Dumpling is a typical Chinese food and can be dated back two thousands years ago. Begin preparing freshly, locally sourced ingredients, under the guidance of hostess, prepare ingredients according to ancient recipes passed down through generations; the hostess will show you how to make dumplings step by step.
Noodles making class. On the cooking time, the hostess will teach you how to make noodles hand by hand, also share the culture and family relationships. Then you have a great party to taste your own hand-made noodles, dumplings, local snacks, beer...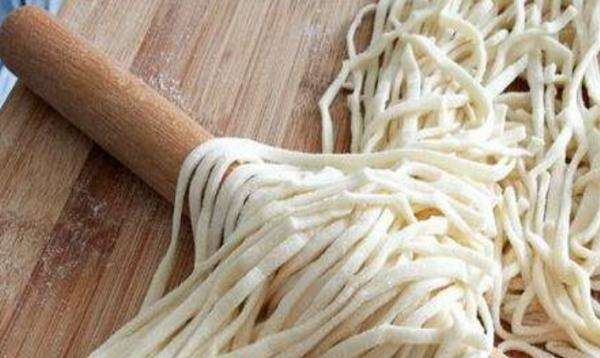 Enjoy a fun time after the cooking party with the hostess and your personal guide, pay a visit to go around the host's house, maybe you will like the Chinese painting hanging on the wall or the unique bonsai and much more.
At the end, drop you off at your lovely hotel or Xian train station.
Optional Activities
You never need to worry about finding no things to do in Xian, as Xian is much more than the Terracotta Warriors and the Muslim Quarter. It offers a plenty of well-hidden spots to have a look at if you decide to turn off the beaten path, and if you want to adjust your tour itinerary or add extra activities during your tour, please feel free to let your guide know your needs, our tours are 100% flexible for you. We have proposed some interesting actitivites as below for your reference.
Xian Ancient City Wall Bike Experience ( Bike Fee: CNY 45; Entrance Fee: CNY 55)
Pedal your way around the ancient City Wall can be the best way to enjoy the bird view of the city as well as the glory of wall itself. Go for a riding to enjoy the oblique sunset hanging over the old city. Just do it.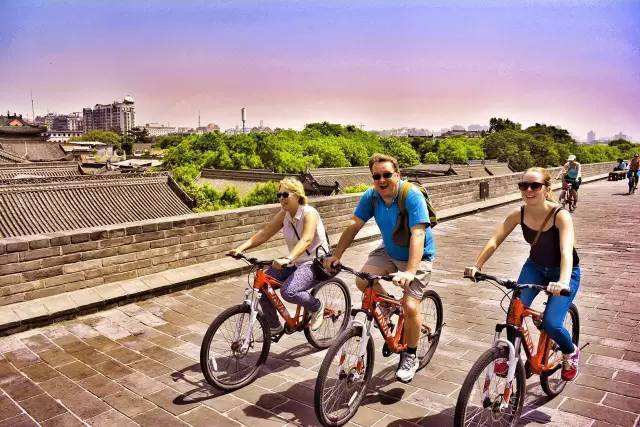 Morning Market & Breakfast (Free of Charge)
If you desire to fell Xian life of local residents, local market is an amazing way. See how Xi'an wake up by experiencing the tastes, sounds and local way of life, you can bargin with them, buy quality and cheap goods. Of course, it is the best place to learn authentic Xian dialect. Your guide will help you looking for the best local breakfast at places we know and you can't find on you own. How interesting!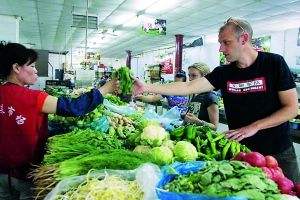 Fantastic Tang Dynasty Show with Dumpling Banquet Dinner (CNY 320 for the show dumpling dinner)
"If you miss the Tang Dynasty Dinner Show, you miss the highlight of the attractions", the locals always say. The Dance show takes you to a magical journey through the ancient and prosperous Tang Dynasty in Chang'an. Let you enjoy the splendid culture of Tang Dynasty while tasting the special banquet - Dumplings that made of only the finest ingredients and come in an unbelievable variety.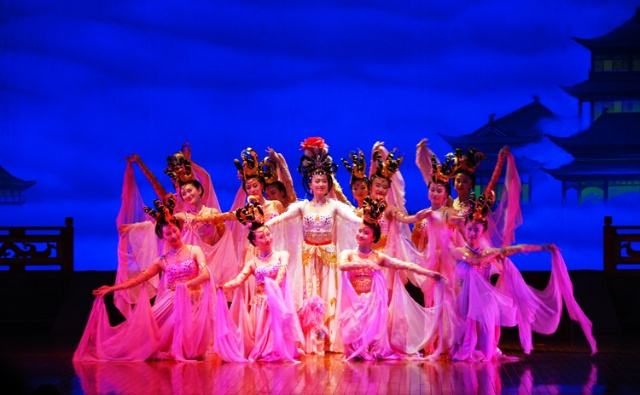 South Gate Square & Fountain Show Square (Free of Charge)
See Xi'an light up in the evening. Head to the spectacularly lit South Gate Square, North Square of the Big Wild Goose Pagoda and Tang Dynasty Theme Square. You'll see the lovely South Gate and old City Wall, then drive to North Square where the largest musical fountain in Asia puts on a colorful show every night.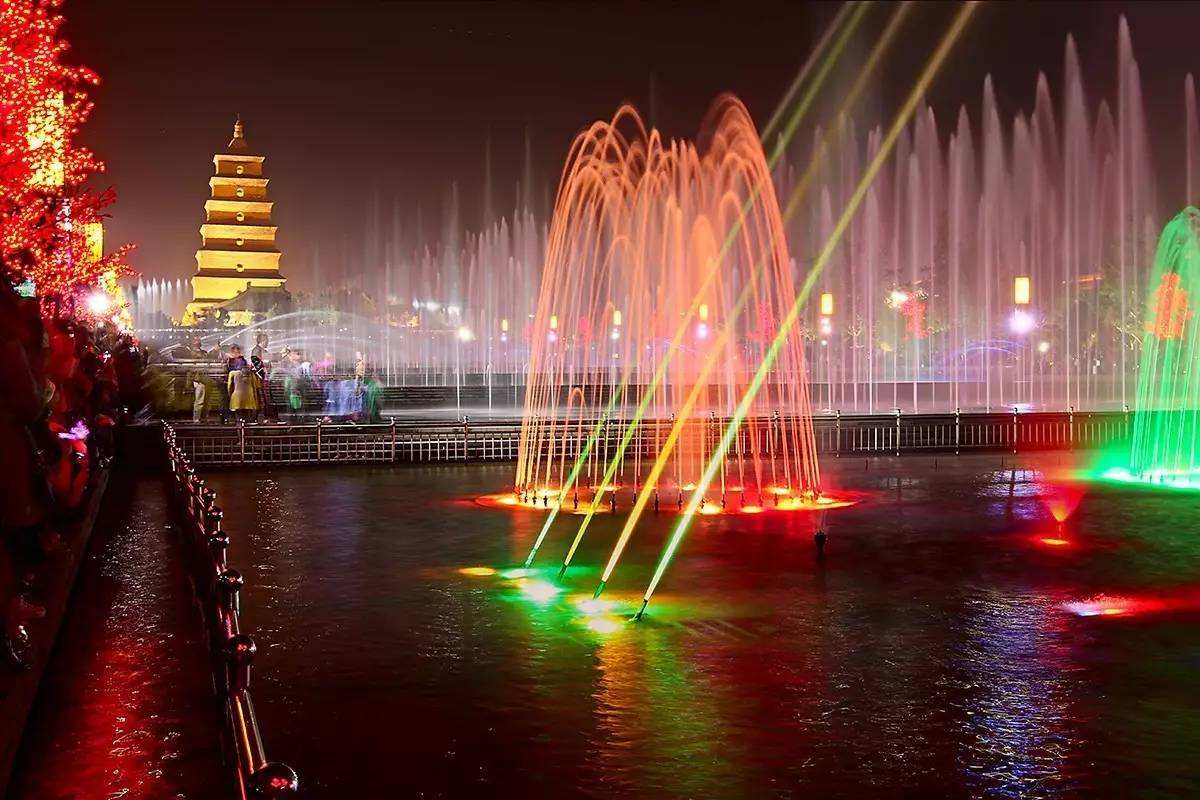 Authentic Local Markets Shopping Experience (Free of Charge)
You may really want to buy something or just expect to hang out shopping area or experience bargain fun like a local. This tour option will be your perfect choice! You will go to see the local shopping mall, local retail market or the whole-sale market, feel what means bustling.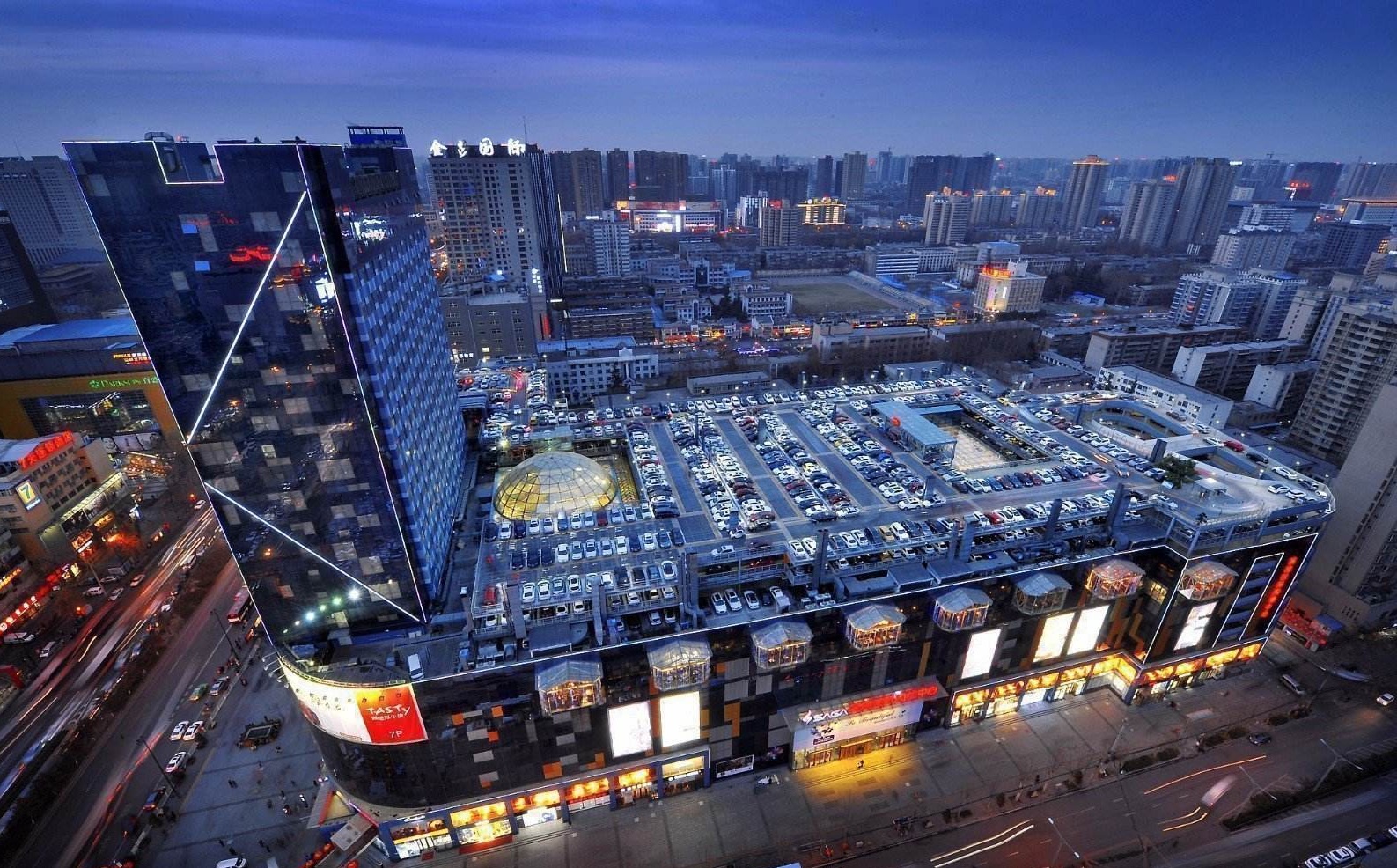 Foot Massage/Outdoor Hot Spring SPA ( CNY 100 per person on average)
Travel can often be far from relaxing. Taking a load off during a foot massage in Xian is the perfect way for you to relax and unwind after the day tour ends. Foot massage helps people relax, strengthens the immune system and maintains the body's natural balance. It has now grown into an industry in China. Or experience the outdoor hot spring SPA to refresh yourself.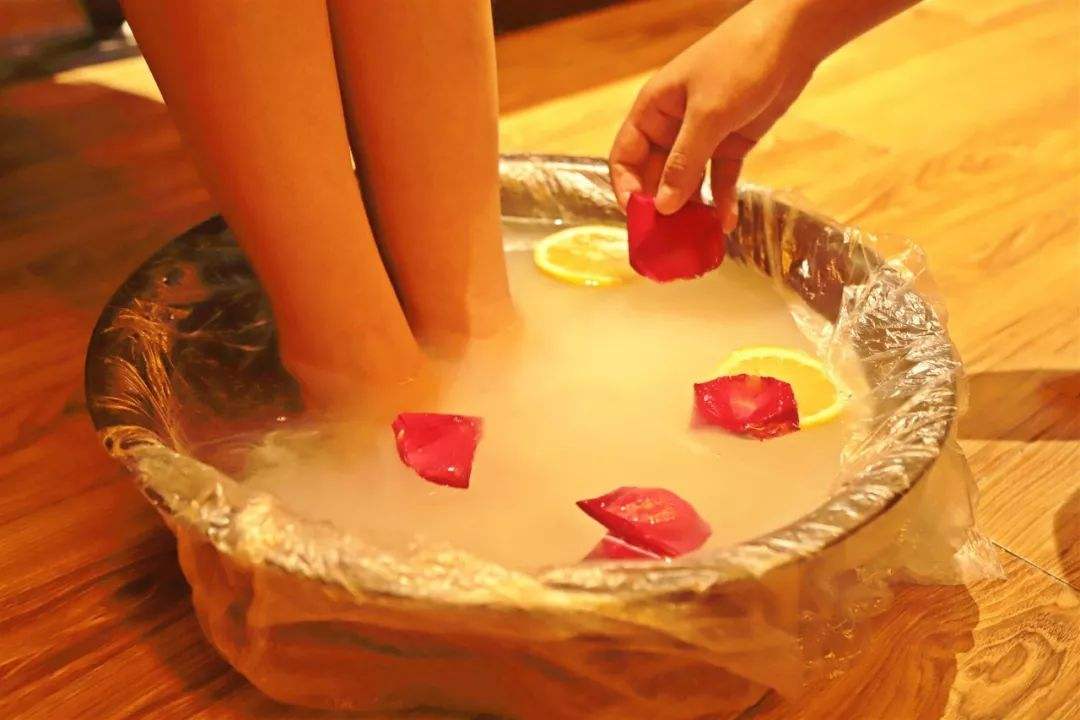 Shadow Puppet Show - Chinese Traditional Folk Art (CNY 30 per person)
Gain a comprehensive cultural introduction to Xian with your guide by wacthing the interesting Shadow puppet show - "Journey to the West" at Gao's Counrtyard. Shadow puppet wins the heart of an audience by its lingering music, exquisite sculpture, brisk color and lively performance. One mouth tells stories of thousands of years. It is very amazing for visitors who love Chinese culture to watch shadow play in the Gao's Courtyard.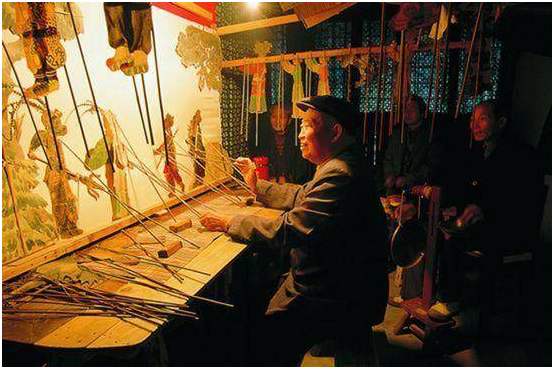 Price Per Person in US Dollars